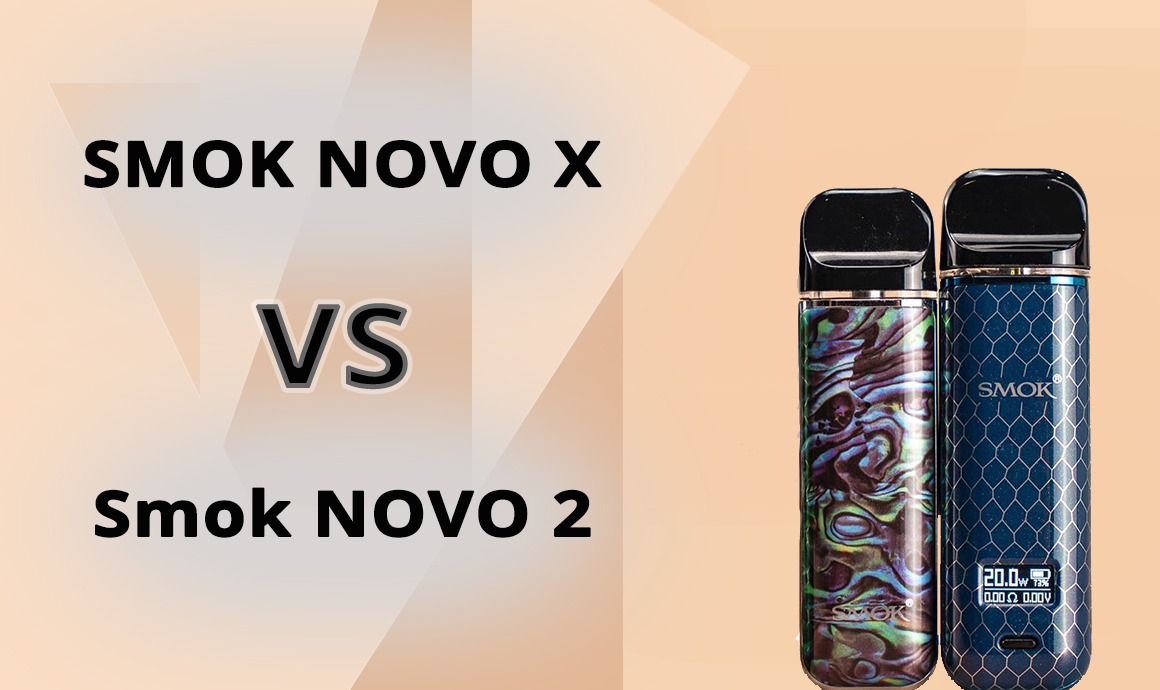 As a regular upgrade, there's no big difference between the Smok Novo X Kit and the former one - Smok Novo 2 Kit. As a matter of fact, adding something which is absent from the last generation to make a so-called new device is what Smok's good at and has been doing all time! Rather than calling it as launching another new device, making up the lack of practical functionality to perfect this device is way better. Now, let's find out the so few differences.
BTW, you can click here to check out Smok Novo X Review: Smok Novo X Kit Review | Don't Buy It
Size Comparison
From left to right! Smok Novo > Smok Novo 2 > Smok Novo X!
Given its small body, it's still hard to catch the difference from the aspect of size even the Smok Novo X Kit is much bigger. Or rather, even it's a bit taller and wider. The Smok Novo 2 Kit possesses an 800mAh battery while the 1st generation Novo Kit only has a capacity of 450mAh, what's interesting is they share the similar module size. On the contrary, the new Novo X Kit is the biggest among those three 'Novos' but it adopts the same 800mAh battery as the former one. And there's must be a reason to explain this - the bottleneck period of battery integration! :)
Performance Comparison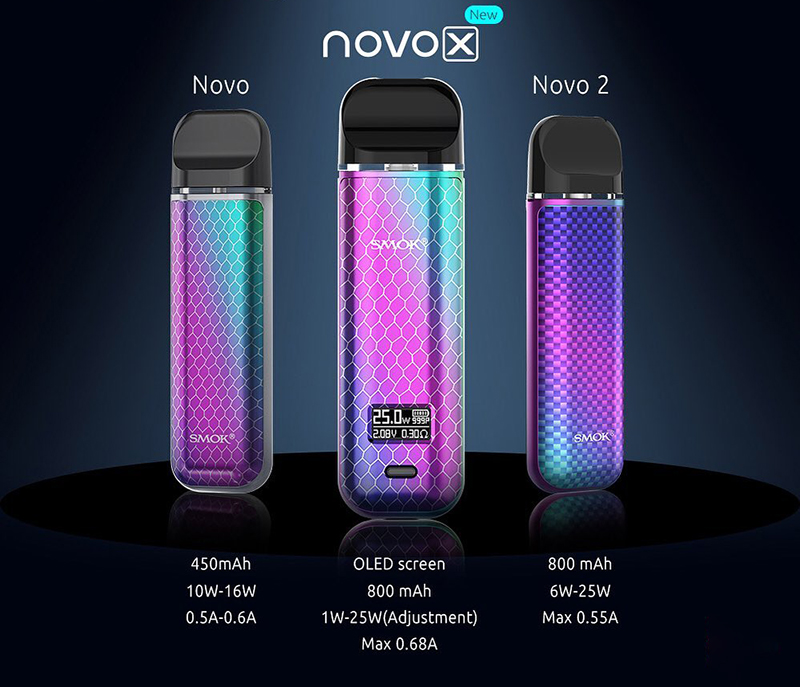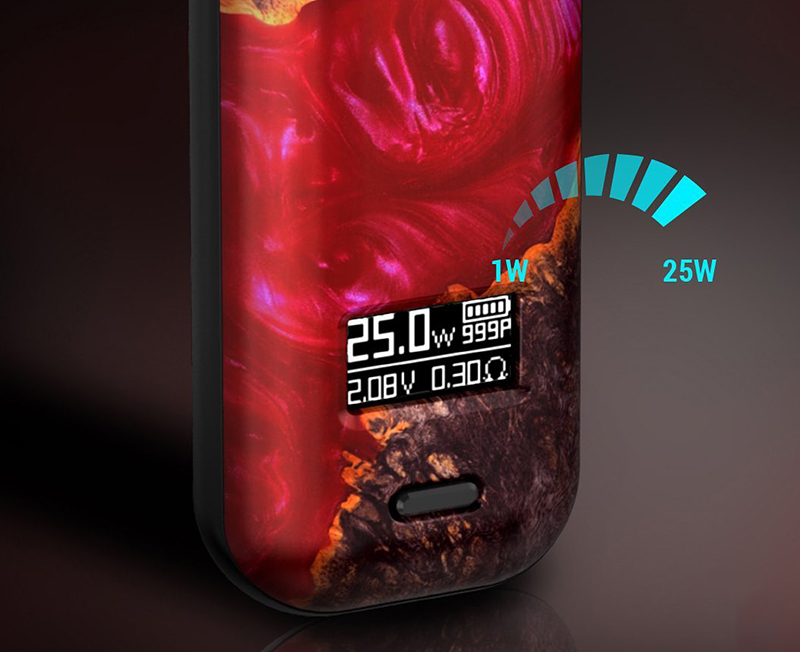 Leave aside the 1st generation Smok Novo Kit, the main discussion should be between the Novo 2 and the Novo X!
The two Novos share the same type of internal battery. So, they also feature the same 25w max output. But, the wattage range of the Novo X is adjustable through that single button. If you want to know how to do that with one button, you must have not used Smok Nord 2 Kit by far! Actually, it's really not that convenient to make power adjustments with this kind of button configuration. But better than nothing! If the power output is unable to be changed, in my book, the so-called power range is just meaningless.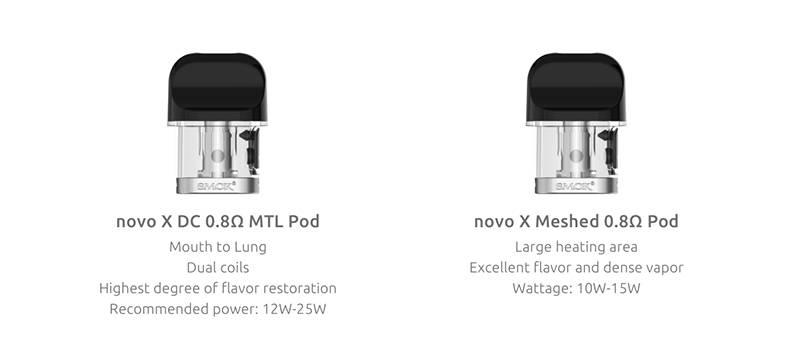 So the suggested wattage is just printed on the pod cartridges as long as the power is adjustable! The two Novo X cartridges are what you're able to have for now! Undeniably, there'll be 3 to 5 replacement cartridge accessories after a couple of days. After all, consumers all fancy flexible options.
And difference resistances are capable of delivering different satisfaction. Meanwhile, it also caters to different vaping styles like loose MTL vaping or restrictive DL vaping.
Screen Comparison?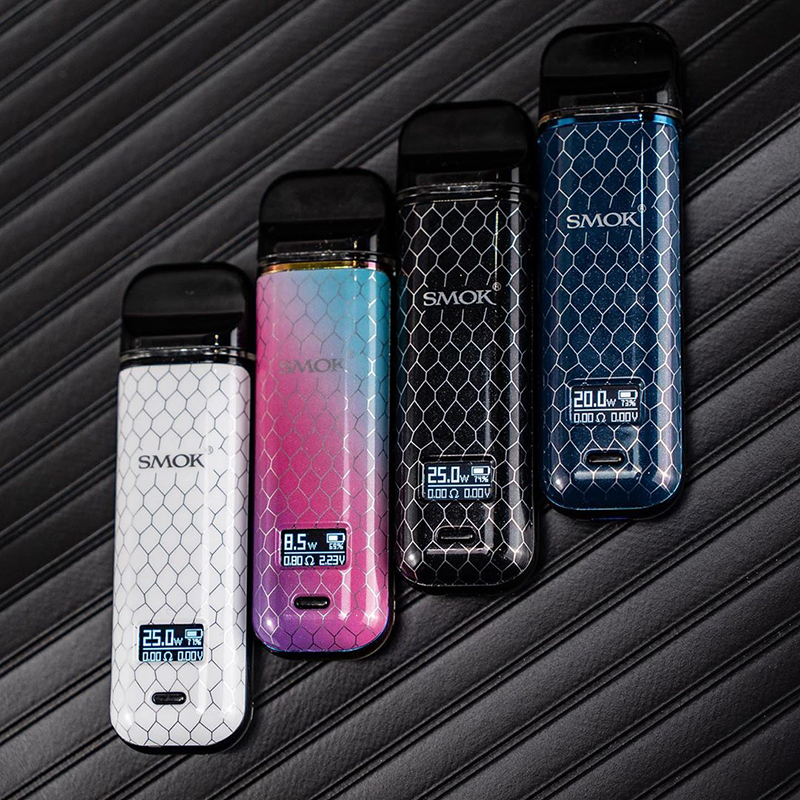 Perhaps Smok has tasted the benefits from what they've done to Smok Nord 2 Kit, so they decided to add an extremely tiny screen display to the Smok Novo X Kit as well. And the result is it's truly able to appeal to some vapers. Basically, we do like visible information rather than mental calculation! On the other hand, a screen display is also necessary to make power adjustments.
All in all, the new Smok Novo X Kit is a superior simple device like all Novo pod systems. If you have missed out on the Smok Novo 2, it'll be a great choice for you to choose this X version directly!
Specifications:
Smok Novo X:

Size: 26.5*16.5*92mm




Weight: 50.2g




Battery Capacity: 800mAh




Output Voltage: 0.5V-4.0V




Output Power: 1W-25W




Resistance Range: 0.4Ω-3Ω




Charging Voltage: 5V




Charging Current: Max 0.68A

Smok Novo 2:

Size: 88.3*24.5*14.5mm




Battery Capacity: 800mAh




E-liquid capacity: 2ml




Output wattage: 6W-25W




Charging Current: Max:0.55A




Charging Voltage: 5V




Weight: 43g
Click here to check more vape devices:
https://www.ave40.com/smok-novo-x-25w-vape-pod-system-kit.html
https://www.ave40.com/smok-novo-2-pod-system-kit-800mah.html
Vape Wholesale & buy Electronic Cigarettes online in Bulk.
Quality Vape Products, Trusted Vape Wholesale Supply by Vape Shops Owners.
Wholesale Inquiry: https://www.ave40.com/wholesale-service.html
Thanks for Reading!