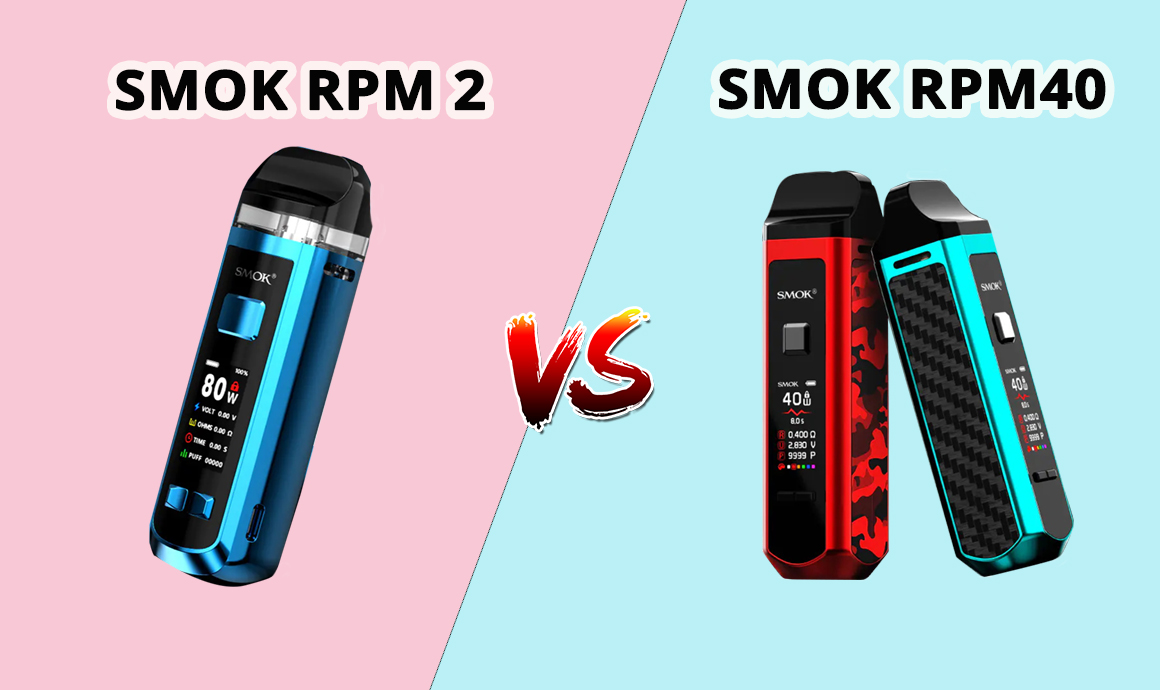 If you prefer the whole profile design of the original Smok RPM40 Pod Mod Kit, while its power configuration is not enough for you. So, I think the doubled Smok RPM 2 Pod Mod Kit will be your choice. Needless to say, the brand-new Pod Mod Kit vape series created by Smok led the current vape industry to a new way. Maintaining the compactness of the pod system kit and combined with new elements including higher output and larger battery capacity to break the fixed thinkings on the conventional pod system vapes and make it possible that small-sized vapes are also able to have powerful output. No matter how the shapes or designations of the current vape starter kits keep changing, the true matter of fact is most vape manufacturers tend to acquiescence this kind of transition and interpret their understanding of 'Pod Mod Kits'. The result is more and more Pod Mod Kits have been constantly showing off on the market since then. Back to business, the main purpose of this article is to find the improvements and upgrades between the two RPMs. Now, let's jump into it!
1. Size Comparison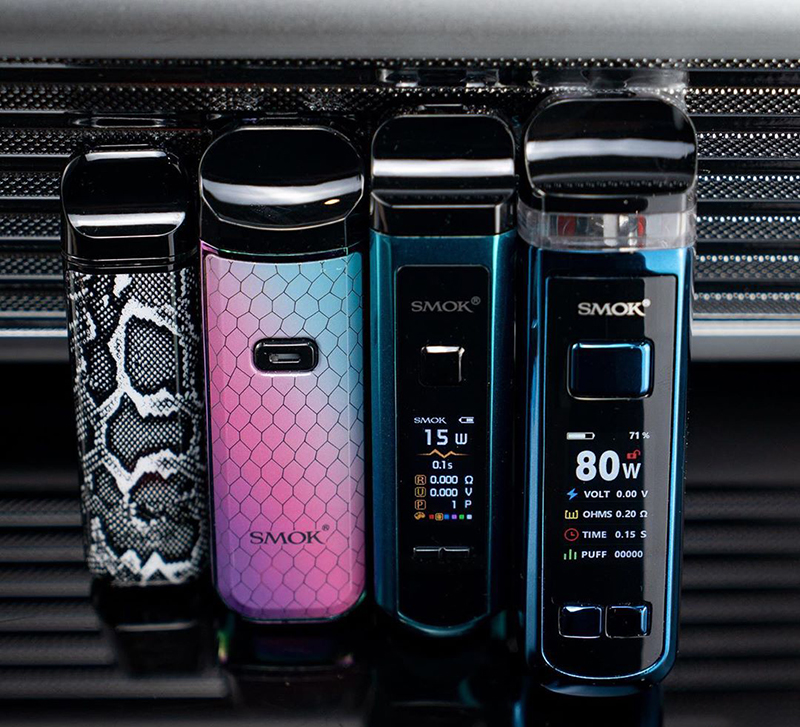 From left to right: Smok Novo 2 > Smok Nord 2 > Smok RPM40 > Smok RPM 2
The differences are easy to catch. Due to the 2000mAh integrated battery, Smok RPM 2 has a much bigger dimension than the original Smok RPM40. Nonetheless, its size is still under great control which means you're still able to hold it with one hand easily or put it in your pocket. Moreover, with the help of a new battery core inside, Smok RPM 2 now is capable of pumping up to 80 watts which is the same as the RPM 80 series.
2. Appearance Comparison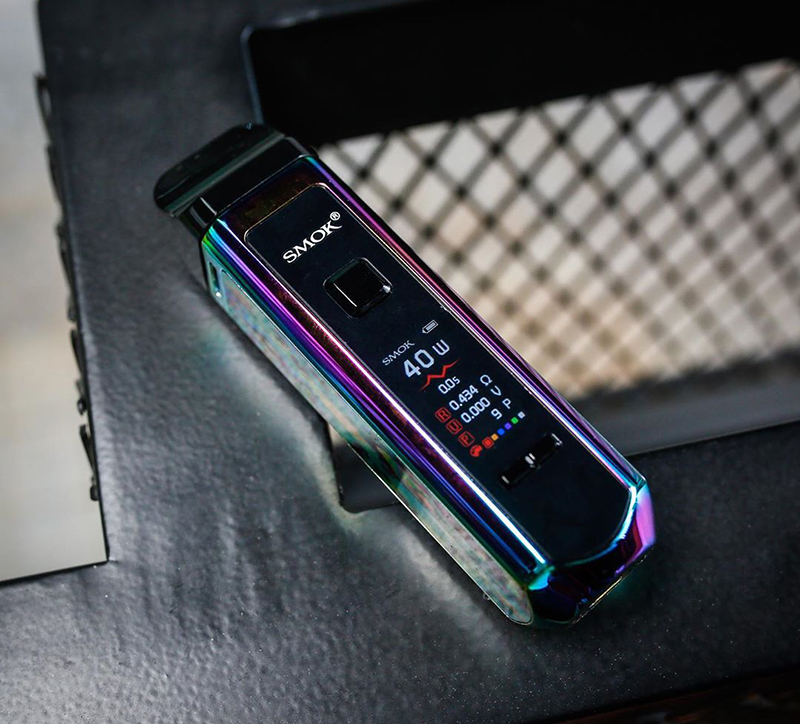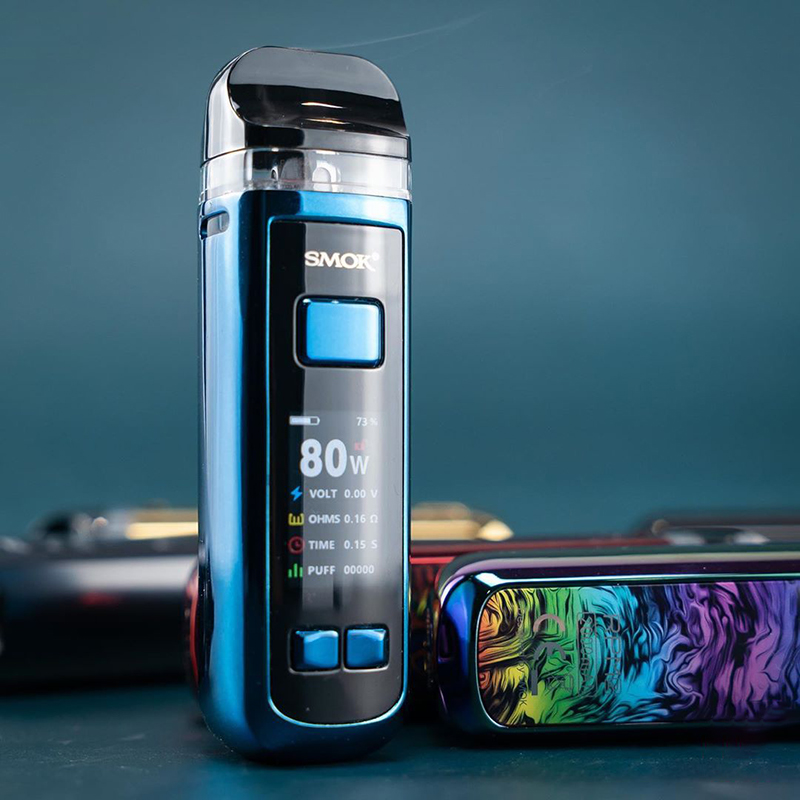 Aside from the inner changes, some minor changes have been made on the outer side including the button size, screen display size, UI design, and pod cartridge.
To adapt to the changes of the whole dimension, a larger-sized button and a clearer screen display are necessary to make it easy for users to operate and read. Also, some remade icons and detailed statistic displays are also easy to catch with a glance. But the more practical improvement is the visible pod cartridge on the top. Honestly, with regard to more consumption of e-liquid caused by higher wattage, it's important for users to stay focus on how much e-liquid remained inside. And apparently, frequently taking off the pod then putting it back is way inconvenient. Simply enlarging the size and making it transparent is way better. By the way, the capacity of the pod cartridge on Smok RPM 2 is 7ml which is way larger than Smok RPM 40's 5ml.
BUT the airflow is still non-adjustable. Maybe Smok thinks it's useless to adjust the airflow because there's no MTL option on this kit. Furthermore, there're no MTL replacement coils you can find for this kit as well.
3. Pod Comparison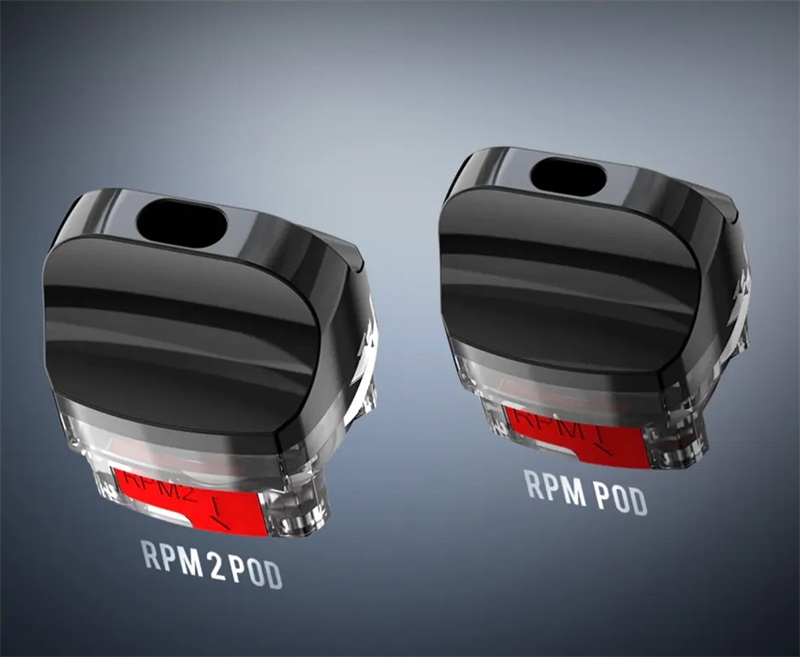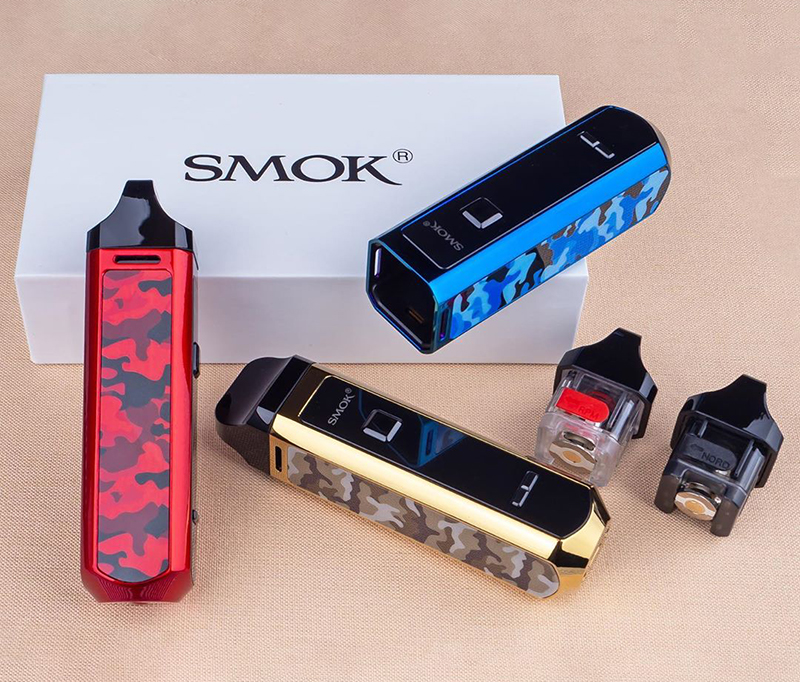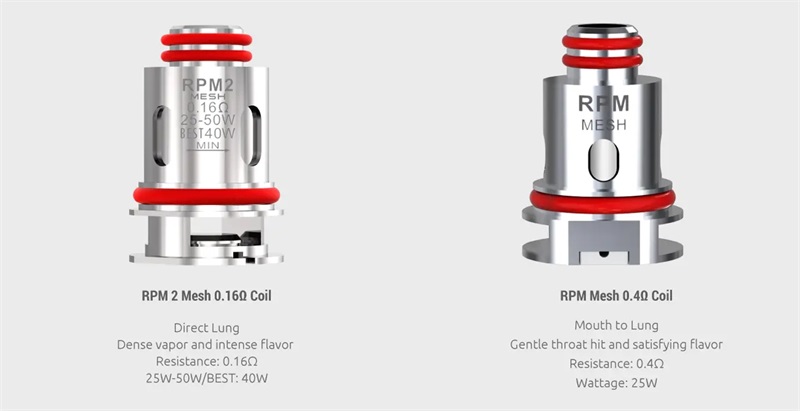 Before the story of Smok RPM 40 began, Smok Nord Pod Kit still played actively on the market. And that's the reason why there's a Nord coil pod cartridge in the packaging. For now, it has been replaced by the RPM pod cartridge. Similarly, another new pod cartridge named after RPM 2 just engaged in the game which is suitable for the new RPM 2 coil series.
Just like what I said above. If you prefer the whole profile design of the original Smok RPM40 Pod Mod Kit, while its power configuration is not enough for you. So, I think the doubled Smok RPM 2 Pod Mod Kit will be your choice. Up to here, I think you have your own selection between these two devices.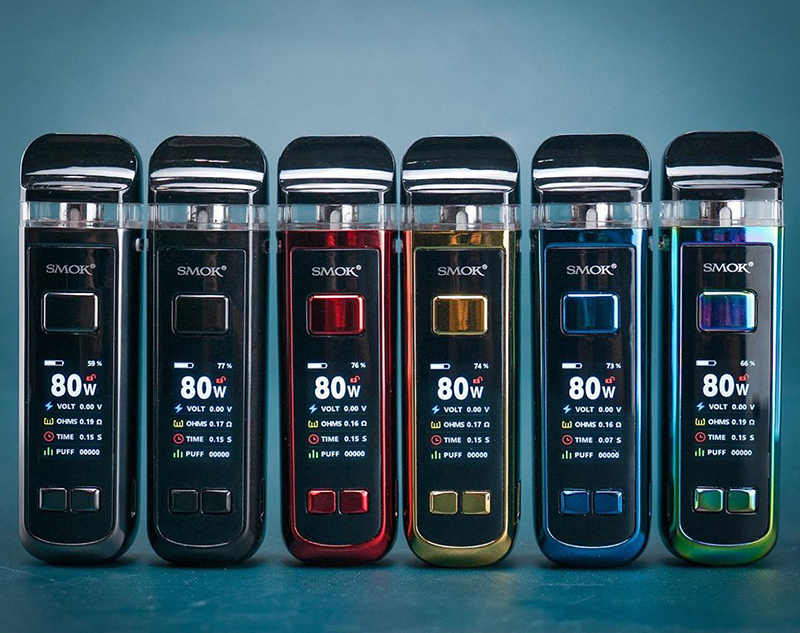 Specifications:
Smok RPM40:

Size: 25 * 25 * 99mm




Battery Capacity: 1500mAh




Standby Current: <140uA




E-liquid Capacity: 5ml(Empty pod) / 4.3ml(Standard Pod) / 4.5ml(Nord Pod)




Firing Time: 0.001S




Input Voltage: 3.3V-4.2V




Output Voltage: 0.5V-4.1V




Output Wattage: 1W-40W




Charging Current: 0.88A (Max)




Charging Voltage: 5V

Smok RPM 2:

Material: Zinc Alloy + PCTG




Dimension: 28.5 * 31 * 108.5mm




Weight: 132g




Screen: 1.14" TFT Screen




Battery Type: Internal 2000mAh




Capacity: 7ml




Power Range: 1-80w




Charging: USB-C/ 5V/1.4A
Click here to check more vape devices:
https://www.ave40.com/smok-rpm-2-80w-pod-mod-kit.html
https://www.ave40.com/smok-rpm40-vape-pod-system-kit-40w-1500mah.html
Vape Wholesale & buy Electronic Cigarettes online in Bulk.
Quality Vape Products, Trusted Vape Wholesale Supply by Vape Shops Owners.
Wholesale Inquiry: https://www.ave40.com/wholesale-service.html
Thanks for Reading!