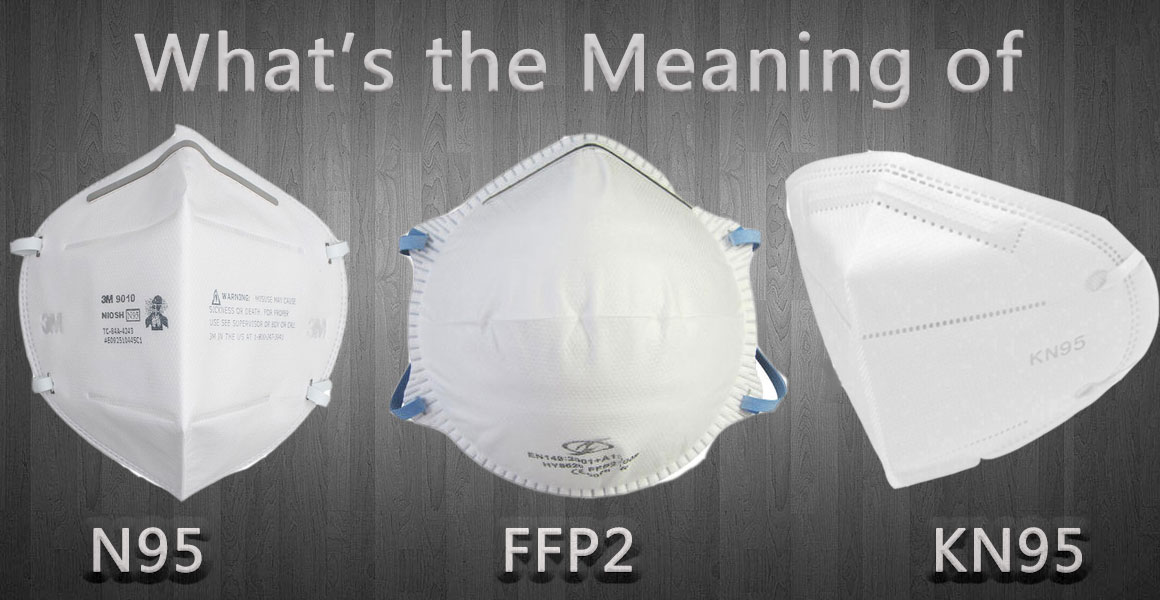 Filter mask respirators (FFR), sometimes referred to as disposable respirators, are subject to a variety of regulatory standards around the world. These standards specify certain required physical and performance characteristics. Require respirators to claim to meet certain criteria. Health in a pandemic or emergency, these standards are often referred to when making recommendations for respirators. For example, People should use "N95, FFP2 or equivalent" respirators. And people in China will also be required to wear KN95 masks when going out or going to somewhere with higher crowd density. So, what's N95, FFP2, and KN95? What do they mean?
Respirator Standard
N95 (United States NIOSH-42CFR84)
FFP2 (Europe EN 149-2001)
KN95 (China GB2626-2006)
P2 (Australia/New Zealand AS/NZA 1716:2012)
Korea 1st class (Korea KMOEL - 2017-64)
DS (Japan JMHLW-Notification 214, 2018)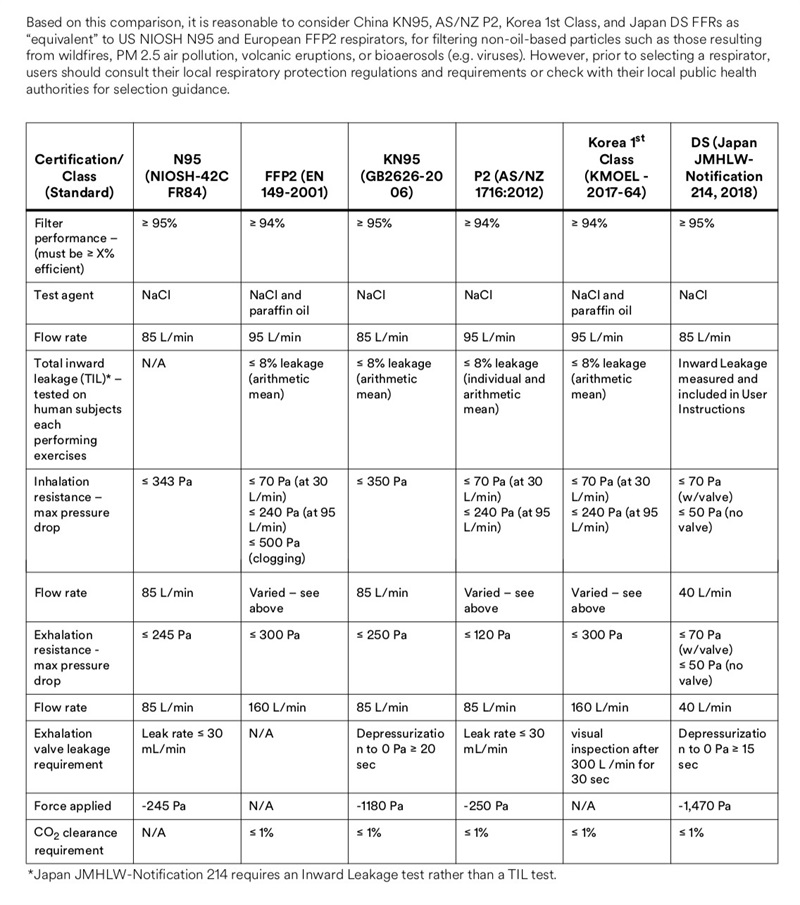 As shown in the table above, all the respirator standards represent different regions and testing standards. But all of them share the same point--- filter performance. And according to mask manufacturer 3M believes that "reasonably considering" China's KN95 is equivalent to the US N95. The mask standards in Europe (FFP2), Australia (P2), South Korea (KMOEL), and Japan (DS) are also very similar.
Many users are most concerned about the percentage of particles captured by the mask. On this metric, N95 and KN95 gas masks are the same. Both masks can capture 95% of tiny particles (0.3-micron particles to be precise). And according to this comparison, the practical performance of those masks under the standards of the EU, SK, and JP are quite similar to each other. To some extent, you can take it for granted that they're the same!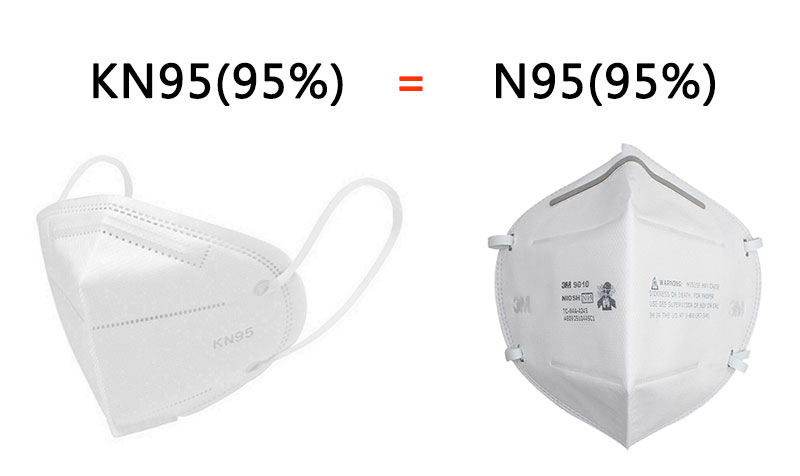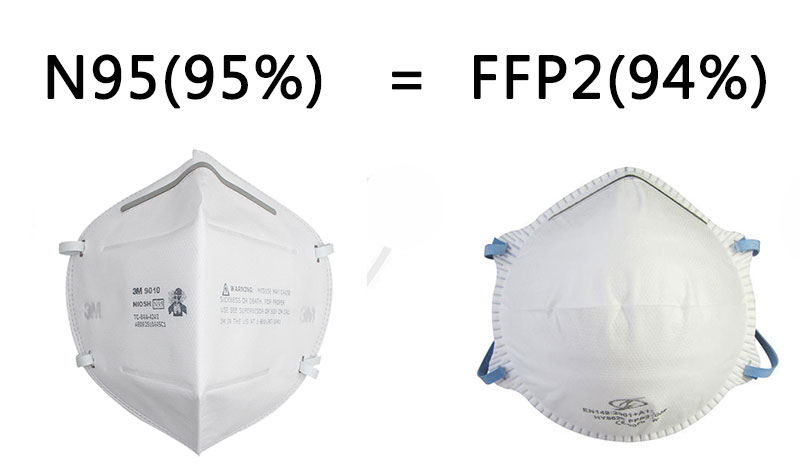 In the current situation, all of us suffer a lot from Coronavirus and get quarantined from each other. For the health and safety of our family and ourselves, wearing a face mask is the simplest way to achieve! Here're the face masks we recommend in case of the short supply of face masks.
View: https://www.ave40.com/guo-xiang-kn95-ffp2-professional-protective-mask-50pcs-pack.html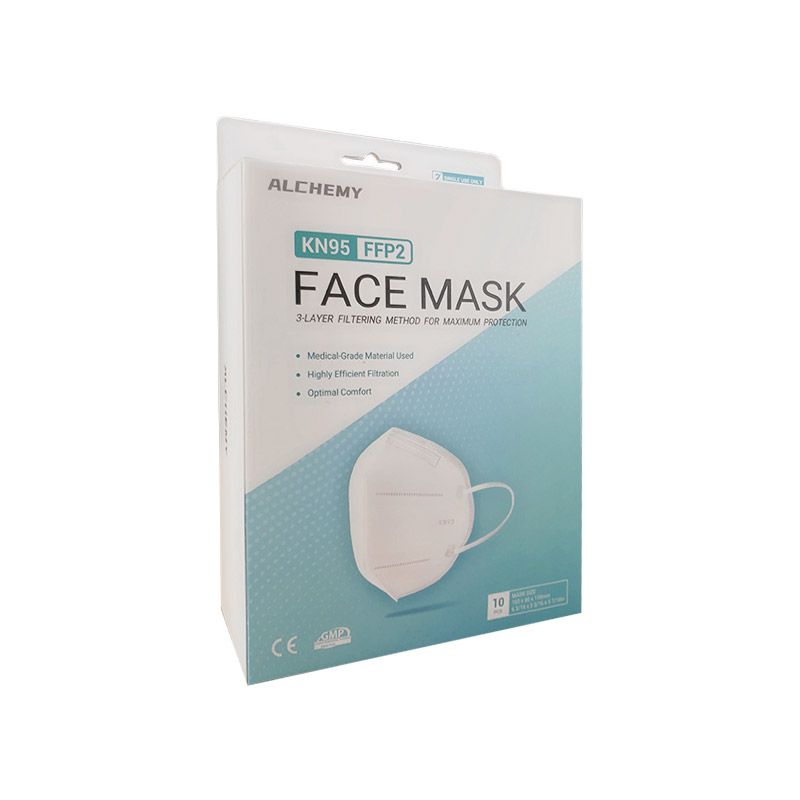 View: https://www.ave40.com/alchemy-kn95-ffp2-anti-bacterial-respirator-face-mask-10pcs-pack.html
[Disclaimer: the above contents are all from the Internet and do not represent my opinion and position. Only for the purpose of disseminating network information. If you have any objection, please contact in time and I will delete it]