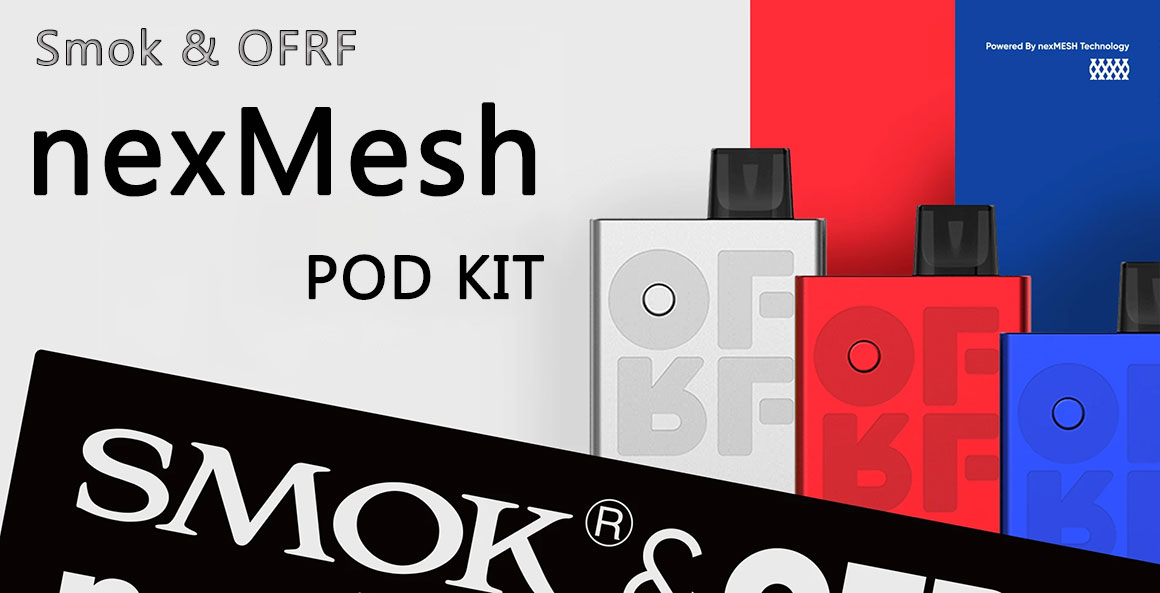 It's common to see a vape product collaboration between vape manufacturers and KOL like YouTube vape reviewers. This kind of work is the simplest marketing way adopted by so many companies in the universe. And it's undeniably that such a collaboration will lead those products to be known by more people and consumers. But it's rare to see two vape companies will work together one day! Just as the old saying goes, there's no perpetual enemy, only perpetual interest! Let's check out the unusual product, Smok OFRF nexMesh Pod Kit.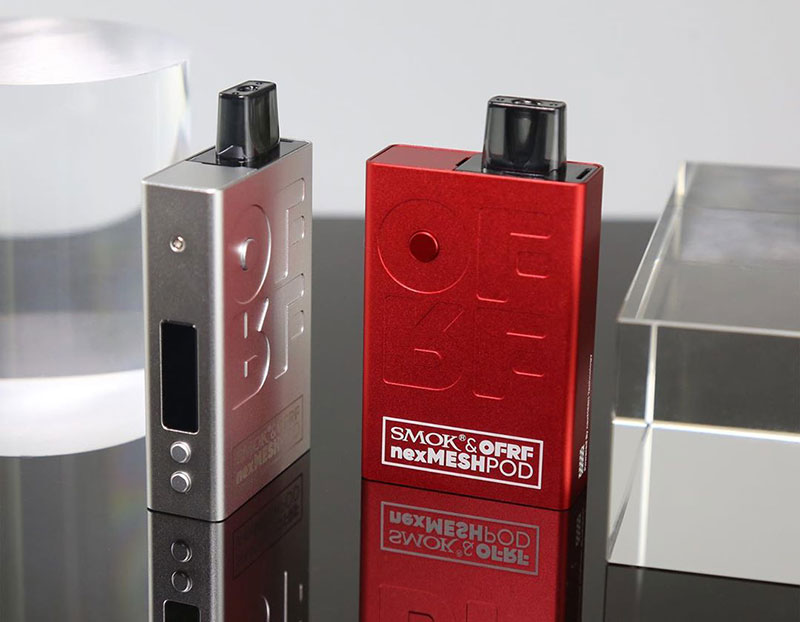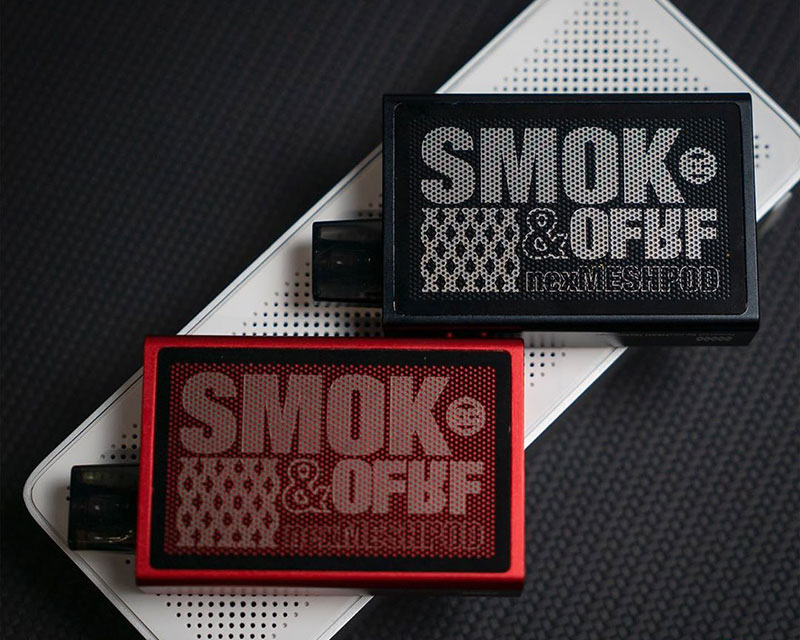 Admittedly, benefiting from the great ability of industrial design and scheme integration, this Smok OFRF nexMesh Pod Kit is a little bit extraordinary on the market. The design of the whole kit has never been seen before, specifically the form factors on the rear. And the giant engraved logo, which is ingeniously combined with a fire button on the front is fairly outstanding!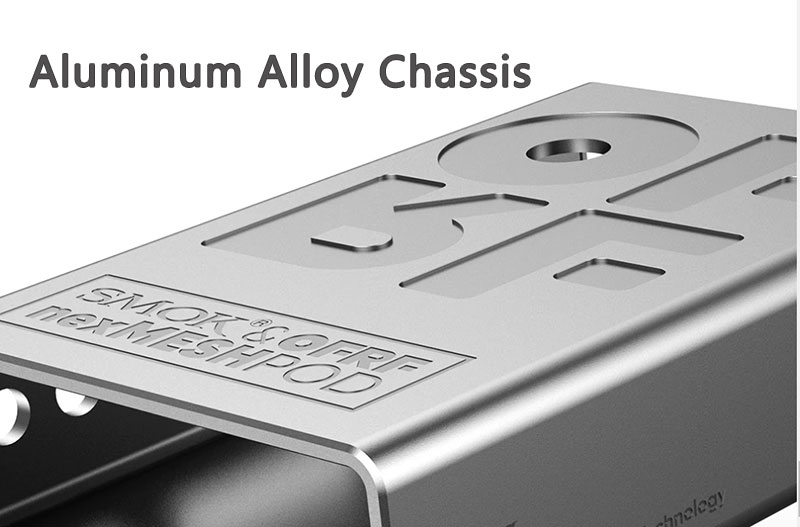 Aluminum alloy chassis is a perfect solution to the balance between durability and weight. To some extent, it also has the ability to resist corrosion from daily use. And it's also capable of preventing fingerprints due to its unique physical features. If you don't like the original color, there's a total of 6 colors available to choose from.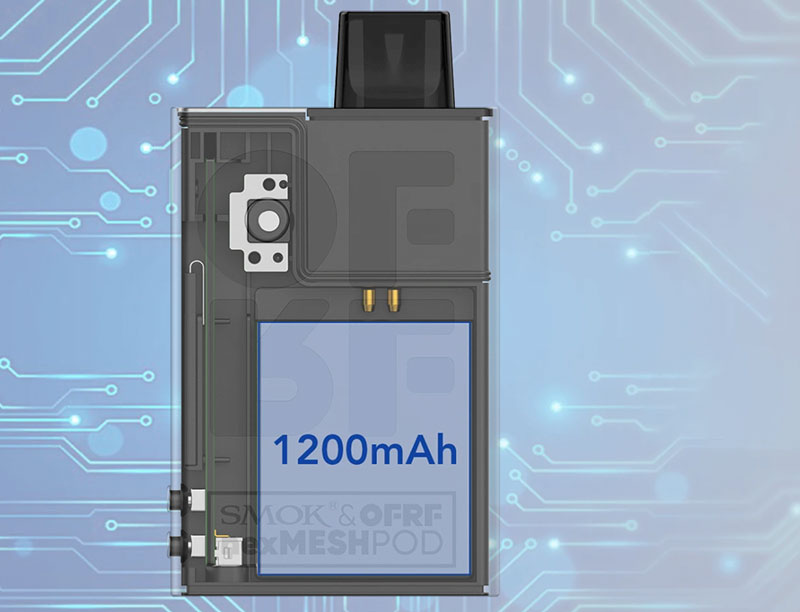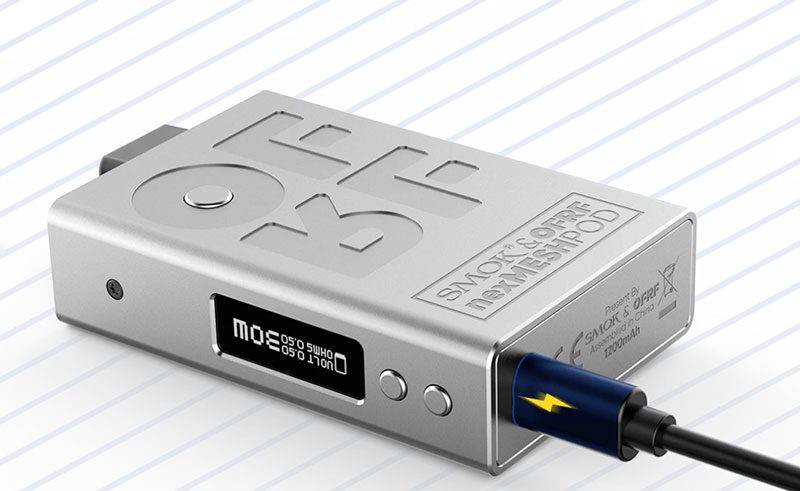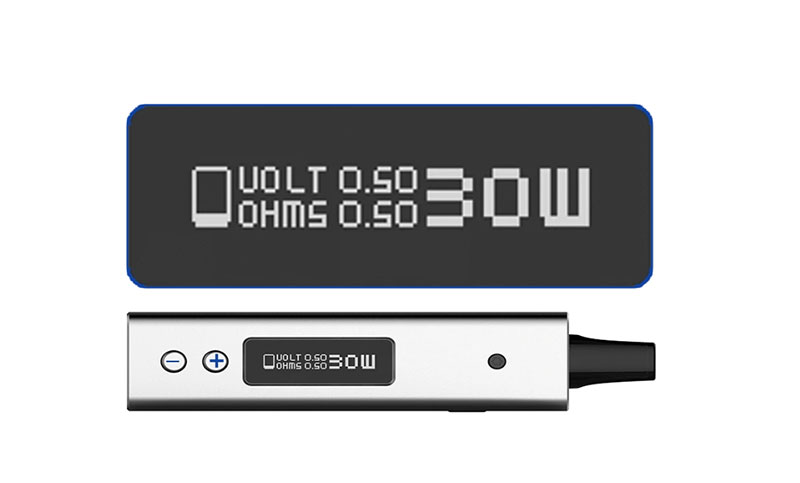 Traditional button configurations and screen display both make it easy to get started with. 1200mAh internal battery is not an outstanding figure, but it's fairly enough in consideration of its size and 30w output power.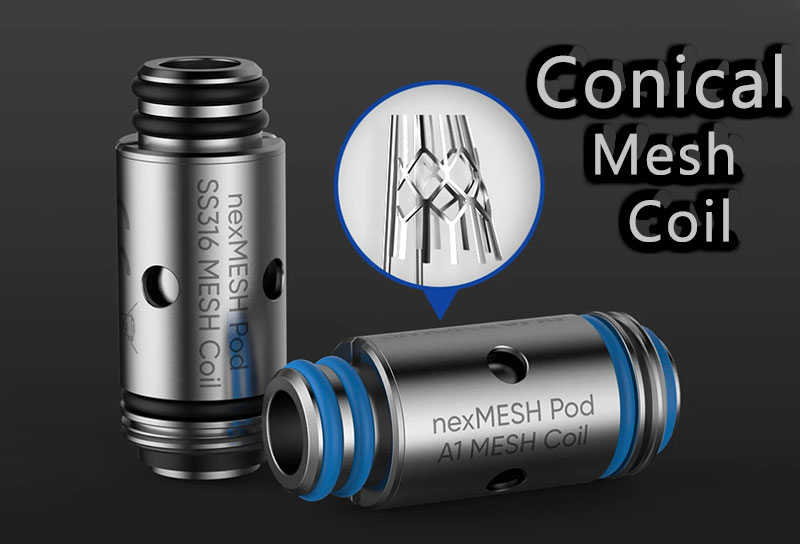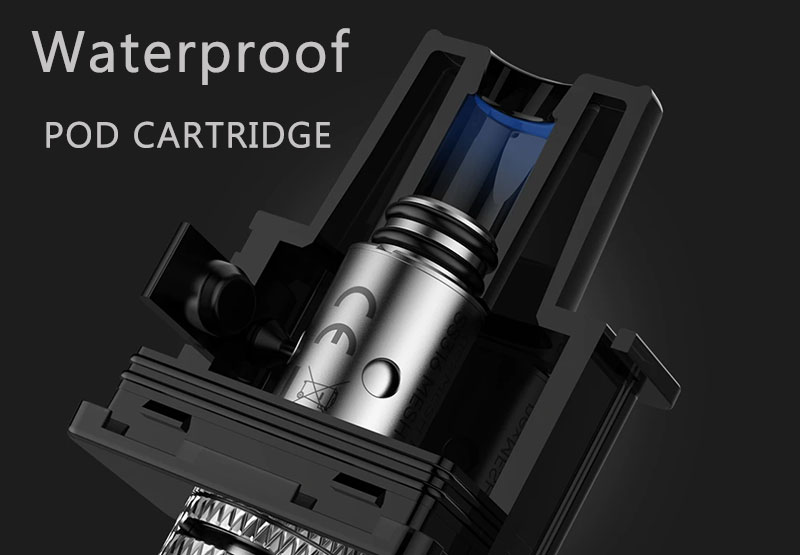 The conical mesh coil is what we're familiar with which has debuted on Smok RPM80 series. Even there are barely any differences we can find, the truth is it quite improve the level of entire liquid atomization.
Don't get wrong by the picture or the slogan, the pod cartridge is not waterproof but is able to prevent the condensation from flowing back to the coil to avoid spit back!
The pod cartridge has a capacity of 2ml and the refilling port is on the side. The airflow adjustment ring is also equipped on the coil base to provide more operabilities!
Specifications:
Dimensions: 80.5*45.0*17.5mm

Display Size: 0.69''

Resistance: 0.4ohm for A1 mesh coil/0.4ohm for SS316L mesh coil

E-liquid Capacity: 2ml

Battery Capacity: 1200mAh

Battery Internal Resistance: 0.4Ω-3Ω

Output Wattage: 5W-30W

Max Output Voltage: 4.2V

Colors Available: Black, Silver, Gunmetal, Blue, Gold, Red

Net Weight: 100±2g
Package Includes:
nexMESH POD Device * 1

Mesh 0.4Ω A1 Coil* 1

Regular 0.4Ω SS316L Coil* 1

User Manual* 1

Charging Cable* 1
Click here to check more vape devices: https://www.ave40.com/smok-ofrf-nexmesh-pod-kit-1200mah.html
Vape Wholesale & buy Electronic Cigarettes online in Bulk.
Quality Vape Products, Trusted Vape Wholesale Supply by Vape Shops Owners.
Wholesale Inquiry: https://www.ave40.com/wholesale-service.html
Thanks for Reading!