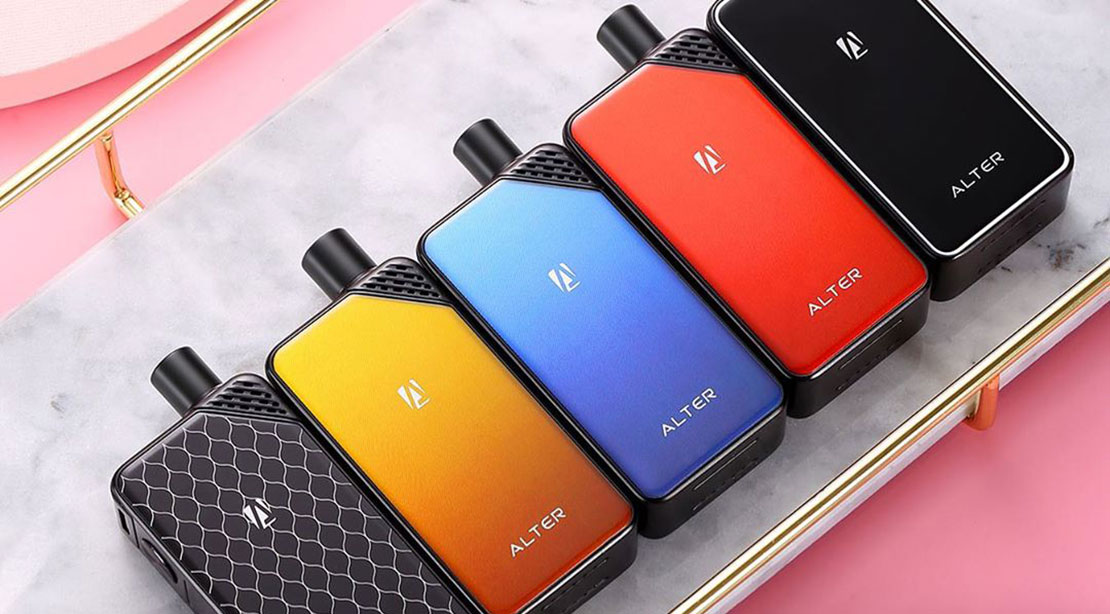 It's hard to imagine that a pod kit can fire up to 70 watts. And it's also compatible with sub-ohm tank coils and pod kit coils at the same time. So, I think 'pod kit' is not appropriate enough as an official designation. Anyway, let's have a quick look at the OBS Alter Pod Kit(

).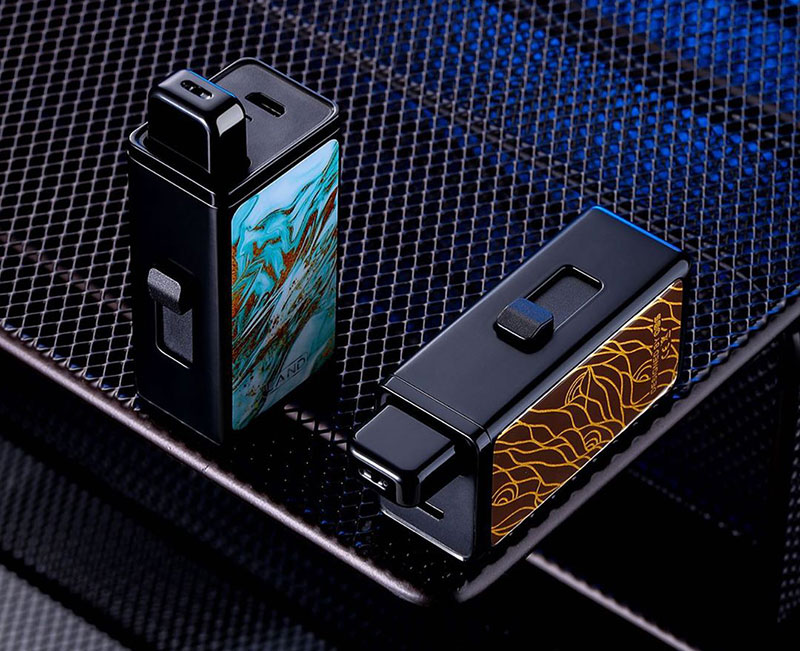 The frame of the OBS Alter Pod Kit(

) is made of zinc alloy material and two sides are both covered with 2.5D glass panels. Though the concept of design is pretty similar to Smok Fetch Mini Kit, they're totally different.
On the left side, you will see the fire button, the screen display, the up/down button, and the USB-C charging port. The charging specification is 5V/1.6A, which is quite awesome.
As for the operation, it's no need for me to introduce how to activate the device or adjust the wattage. One thing you should know is that the maximum output of the OBS Alter Pod Kit is 70w.
So what you can do with the 70w max output? You can install the OBS sub-ohm coil heads on this pod kit now. That's quite weird. But interestingly, a pod kit is compatible with the replacement coils of atomizer tanks.
The different coils you install, the different capacities you will get.
OBS official also recommends the users to incline the device when using it to help the coil soak quickly. That makes sense.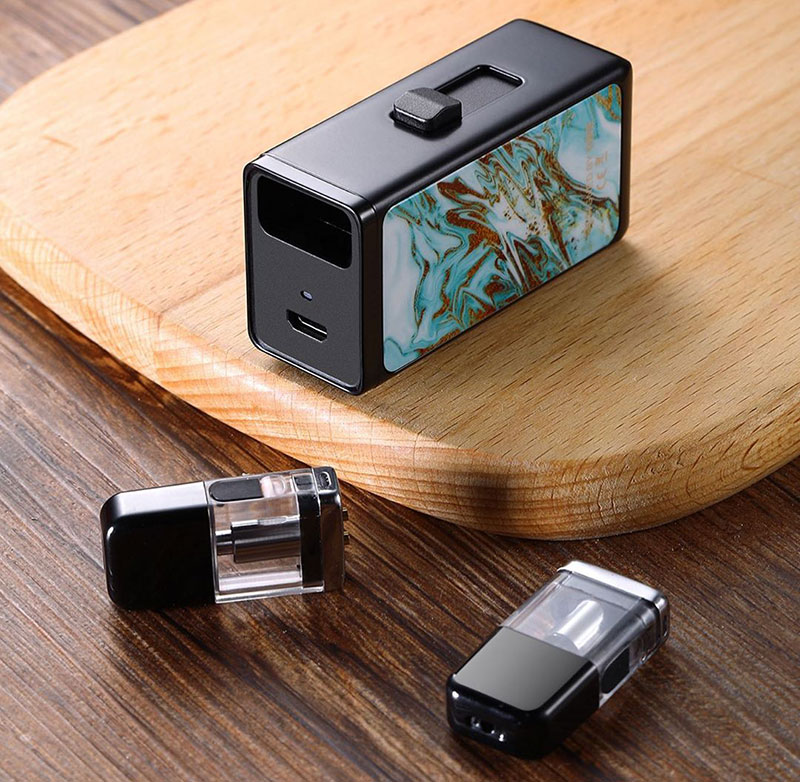 Specifications:
Dimensions:85 x 43 x 24mm (without Drip type)
Battery:2300mAh
E-juice capacity: 2ml/3.5ml/5ml
Coil Tyep: NX Coil 1.4Ω, SX COil 0.15Ω
M1 Coil 0.2Ω, M3 Coil 0.15Ω
Output:5–70W
Standby Current:<10uA
Resistance Range:0.1 – 3.0Ω
Charging Voltage:5V
Voltage range:3.3 – 4.2V
Charging Current:1.6A
Case material: Zinc Alloy + plastic
Kit Includes:
Alter Mod * 1
Cartridge 5ml (NX 1.4Ω Coil Pre-installed)* 1
Cartridge 3.5ml (M1 0.2Ω Coil Pre-installed)* 1
Extra SX coil* 1
User Manual* 1
Type C cable* 1
OBS Alter Vape Pod System Kit:(

)
Now you can find it in our store.
Click here to see: https://www.ave40.com/obs-alter-vape-pod-system-kit-2300mah.html
Vape Wholesale & buy Electronic Cigarettes online in Bulk.
Quality Vape Products, Trusted Vape Wholesale Supply by Vape Shops Owners.
Wholesale Inquiry: https://www.ave40.com/wholesale-service.html
Thanks for Reading!