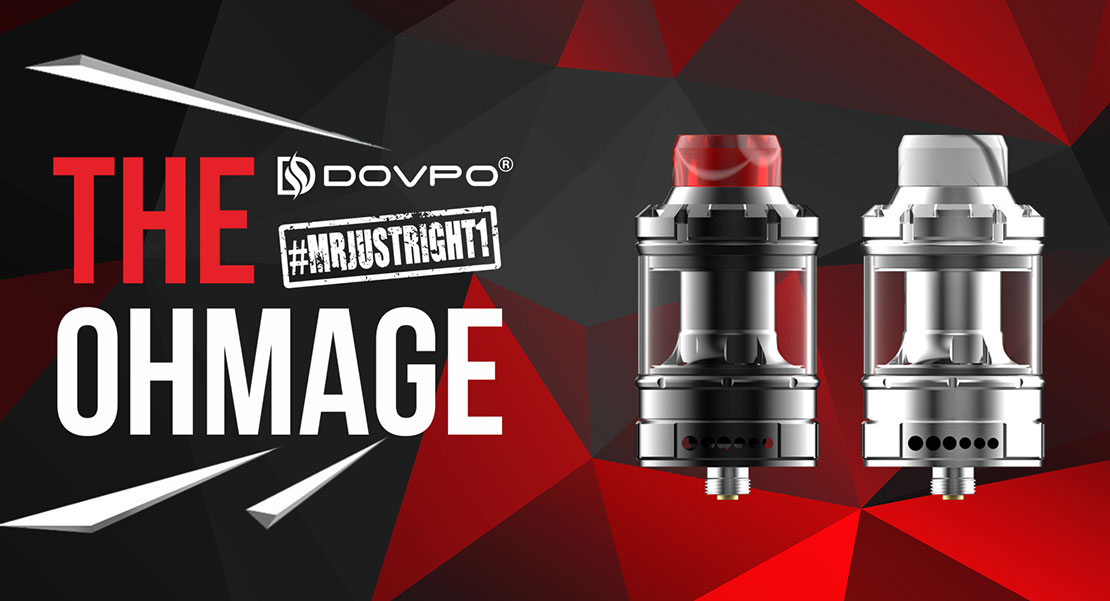 This brand-New mesh tank, Dovpo Ohmage Sub Ohm Tank, is a collaboration project between the Dovpo brand and the YouTube vape review, Mr. Just Right 1, who was involved in designing the well-received Wotofo Profile RDA.
The Dovpo Ohmage Sub Ohm Tank comes in a new construction that for some specific purposes.
The inner chimney is for the convenience of changing coils without accidentally spilling the liquid inside. And the tank also features PnP(pull and plug) coil installation method, which makes the replacement easier and more efficient.
On the other hand, the coil heads included in the packaging are also unconventional. Different from the traditional dual mesh coils, which mounted in two separate tubes, these ohmage coils come with stacked dual mesh. Two separate mesh coils are mounted in the same tube. So you can clearly see these coils are much slim and taller.
According to what Mr. JR1 said, this Dovpo Ohmage Sub Ohm Tank aims to provide beautiful flavors instead of cloud chasing. So the suggested wattage of both of these two coils is under 55 watts, which is fairly low!
What's important and interesting is there's a total of 5 replacement coils (plus preinstalled one) in the packaging. Frankly, that's so kind to all vapers and those people who want to switch to vaping.
Specifications:
Size: 26.5*53.0mm
Material: 303 stainless steel + Quartz glass
Capacity: 2.0ml / 5.5ml (bubble glass tube)
Kit Includes:
OHMAGE Subohm Tank * 1
bubble glass tube 5.5ml* 1
Manual Card* 1
QC Certificate* 1
0.2ohm coils* 2
0.16ohm coils* 2
Spare Parts
Click here to see: https://www.ave40.com/dovpo-ohmage-mesh-subohm-tank-5-5ml.html
Vape Wholesale & buy Electronic Cigarettes online in Bulk.
Quality Vape Products, Trusted Vape Wholesale Supply by Vape Shops Owners.
Wholesale Inquiry: https://www.ave40.com/wholesale-service.html
Thanks for Reading!