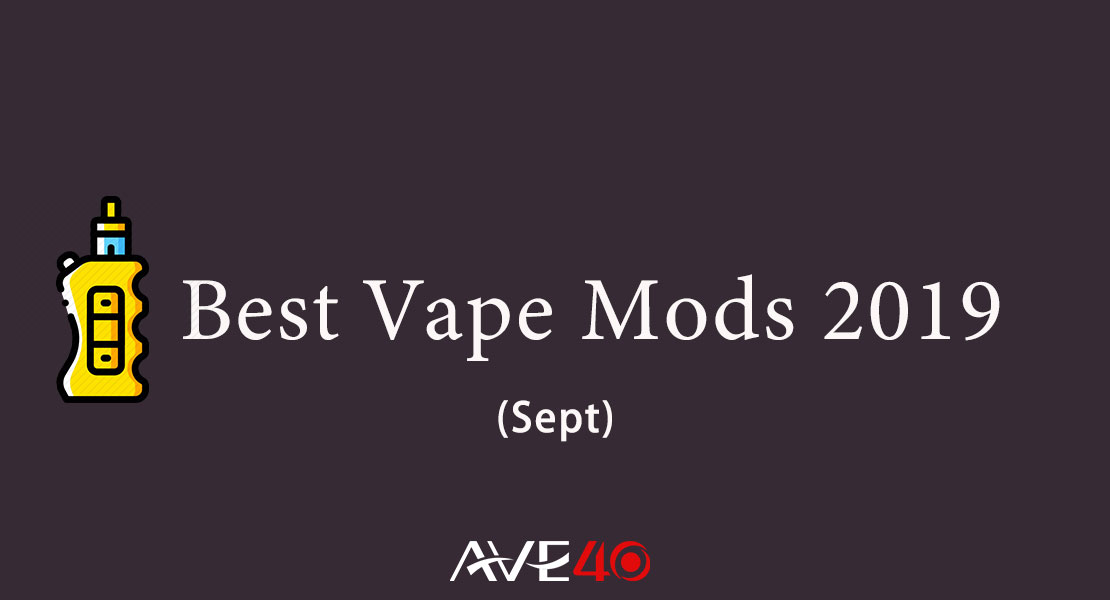 This ranking is based on actual sales statistics and effective search times on our website. Some box mods on the market are also popular, but we do not sell. If you want to share your thoughts on this ranking with us, please leave your comment below to let us know!
NO.1 Dovpo M VV 2 Mod
As an updated version, Dovpo M VV 2 Mod is definitely the best box mod in 2019. The semi-mechanical mod seems to have disappeared from the market till now, but Dovpo still works hard in this field. Anyway, we should be glad to see this kind of device still exists.
The exact specifications of this mod are pretty simple. Driven by dual 18650 battery and you can adjust the output voltage by twisting the potentiometer. 5 clicks on the fire button to turn it on/off. One thing you'd better keep in mind is that don't use your own sub-ohm tanks on this mod.
Specifications:
Size: 91 * 53 * 27mm
Material: Zinc alloy+ PC
Battery: 2*18650 High-drain Batteries
Operating Voltage: 6.4V-8.4V
Output Voltage: 1.0V-8.0V
Resistance: 0.08Ω-3.5Ω
Thread Connection: 510
Low voltage Protection
Overheat Protection
Overtime Vaping Warning
Battery-reversal Protection
Multi-purposes
Click here to view more: https://www.ave40.com/dovpo-m-vv-ii-2-box-mod.html
NO.2 Vaporesso Gen Mod
Even though Vaporessso Gen Mod has been released for around 5 months, it still can not stop it from being so popular. Gradient color-matching and innovative coating layers both make itself much more outstanding. What's more, intelligent AXON chip equipped inside ensures everything works well. And it also brings pulse mode to you.
Specifications:
Mod Size: 92*55*26mm
Display: 0.91' OLED screen
Charge Current: 2.5A
Battery: 2 * 18650(Not Included)
Output Wattage: 5-220W
Resistance Range: 0.03-5Ω
Click here to view more: https://www.ave40.com/vaporesso-gen-tc-box-mod-220w.html
NO.3 Geekvape Aegis X Mod
The very majority of vapers are digging big screen mod very much, so Geekvape Aegis X Mod gives us what we want.
2.4-inch giant OLED colorful touching screen display. And it still features triple protection functions. IP67 waterproof, dustproof, and shockproof. More than this, it's also equipped AS2.0 chip to ensure safety 24/7.
Specifications:
Size: 90x 31.3x 56.1mm
Battery: Daul 18650 cells(Not included)
Dsiplay Screen: 2.4" OLED color screen
Power output: 5- 200W
Working temp: -10- 45℃
Charging requirement: 5V/ 2A
PCBA temperature alarm: 80℃
Standby current: Less than 10uA
Resistance range: 0.05ohm- 3.0ohm
Temp range: 100- 315℃/ 200- 600℉
Menu: Auto/ Theme/ Color/ Version/ ABB/ Reset
Mode: Memory (M1-4)/ Power/ TC(SS, Ni, Ti, TCR) / VPC/ Bypass
Click here to view more: https://www.ave40.com/geekvape-aegis-x-tc-box-mod-200w.html
NO.4 Ehpro Cold Steel 200 Mod
Ehpro Cold Steel 200 Mod is the collaboration project between Ehpro brand and YouTube reviewer Nebelfee.
As the name suggests, the whole mod is constructed from stainless steel material to deliver a heavy grip feeling. Due to its solid build quality, it's just as great as we expected.
Specifications:
Dimensions: 25 x 52 x 88mm
Material: Stainless Steel
Coil resistance range: 0.05-3ohm
Voltage range: 0.5-8V
Wattage range: 5-200W
Output current: 40A
Temperature range: 100-315℃ / 200-600℉
TYPE-C charging: Yes
Online software update: Yes
Work mode: PWR/ TEMP / CURVE / VOLT / BYPASS
Battery type: 2x 18650 cells (Not included)
Thread: 510
Click here to view more: https://www.ave40.com/ehpro-cold-steel-200-tc-box-mod.html
NO.5 Augvape Vtec 1.8 Mod

If you have used Augvape V200 Mod before, there must be some issues that bothered you so much. The looseness of the battery door has been annoying. But that has been solved already on the Augvape Vtec 1.8 Mod.
As a matter of fact, there's no much difference between the two mods. The output range(5-200w) of Augvape Vtec 1.8 Mod is identical to V200. But now you can change the output voltage on this mod since it's equipped with VV mode function. And the backside now is decorated with a leather strip. What's important is the durability of the battery door has been enhanced.
Specifications:
Material: Zinc Alloy
Size: 87.5 * 45 * 29.2mm
Weight: 165g
Battery: Dual 18650 cells
Output Power: 5-200W
Input Voltage: 0.5-7.2V
Charging Current: 1.2A
Standby Current: <500 QA
Resistance Range: 0.05-3.0ohms
Color: Blue, Black, Red
Working Modes: Auto, Bypass, VV Mode, V Mode
Click here to view more: https://www.ave40.com/augvape-vtec-1-8-box-mod-200w.html
That's all about the 5 best vape mods in 2019 on our website. Hope you enjoy it!
Vape Wholesale & buy Electronic Cigarettes online in Bulk.
Quality Vape Products, Trusted Vape Wholesale Supply by Vape Shops Owners.
Wholesale Inquiry: https://www.ave40.com/wholesale-service.html
Thanks for Reading!