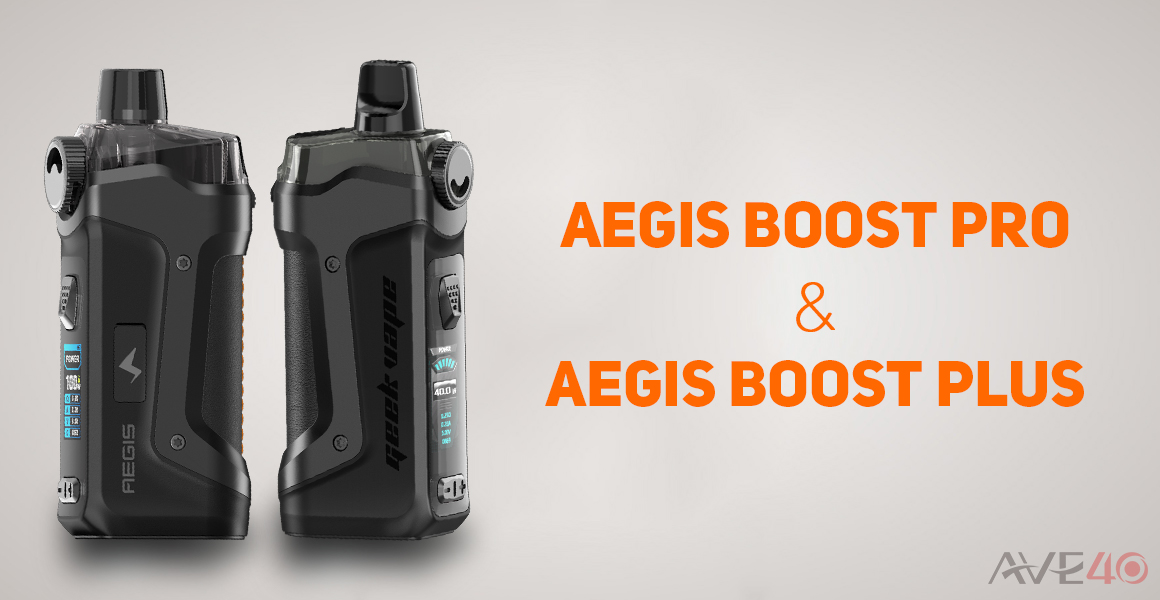 So Geekvape has finally unveiled their new products after a 7-day of warming-up. Its name is Geekvape Aegis Boost Pro Kit. Basically, it's upgraded from the previous Aegis Boost Plus Kit because the overall form factors between them are exactly similar to each other. But there're some differences exist indeed. Now, let's find it out!
Aegis Boost Plus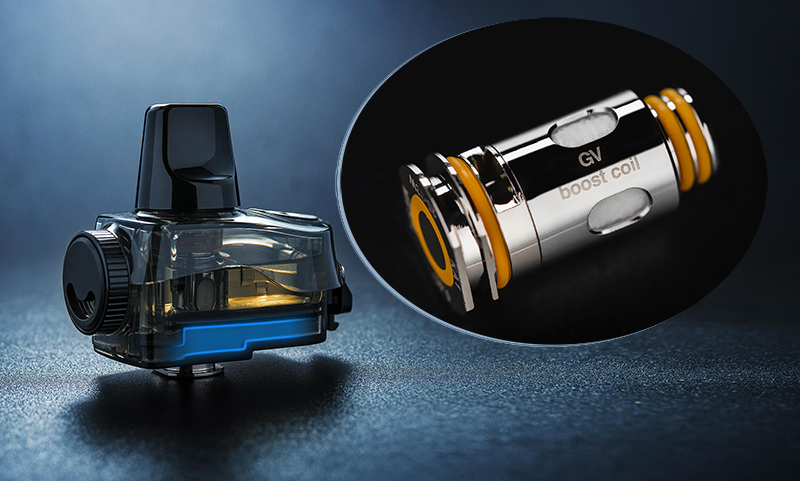 After the great success of the original Aegis Boost, Geekvape decided to make a single-18650 version in order to increase the overall standby time. Comparing to the original one, the Geekvape Aegis Boost Plus Kit has a bigger chassis structure to leave more space to accommodate a single 18650 external battery. But the output performance remains the same which is still from 5w to 40w. On the inside, the Aegis Boost Plus is equipped with Geekvape proprietary AS Max chipset to make the kit become a Temperature-Control capable device. Even both of these two Aegis Boost has an optional RDTA pod accessory, the Plus version will be more dominant in rebuildable vaping.
Frankly, there are not too many differences between the original Boost and the subsequent Boost Plus. The only reason that could let you switch to the Aegis Boost Plus is you can fully dominate the device because the battery is replaceable, which means no matter how much battery life left, you can energize the device by installing another one 18650 battery.
As for accessories, both of them has a full slew of optional accessory including a 510 adapter and an RDTA pod. Due to the difference in the dimension, they're not cross-compatible with each other, but the replacement coils will do!
Aegis Boost Pro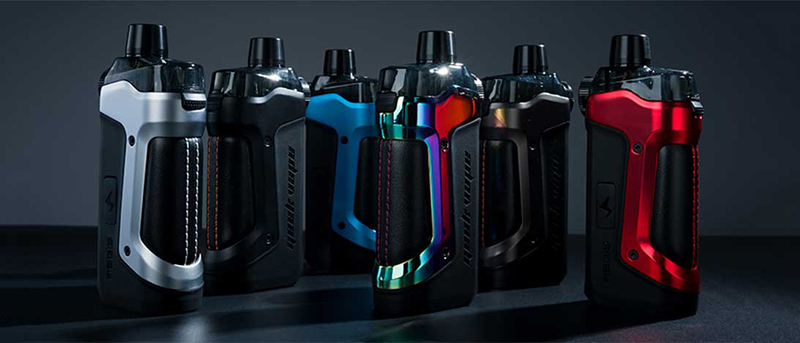 The Geekvape Aegis Boost Pro Kit will be the most powerful Aegis Boost so far. Even it's still compatible with a single 18650 battery, the output performance has been improved to 100w which means it's a true Pod Mod System now.
The overall form factors between the Pro version and the Plus version are extremely identical to each other, so let's just leave it aside.
On the inside, the Aegis Boost Pro is a 100w capable pod mod kit. But there's no explanation to show that the Pro version has a Temperature Control function. So all of us need to find it out when we have the device in our hands.
Something New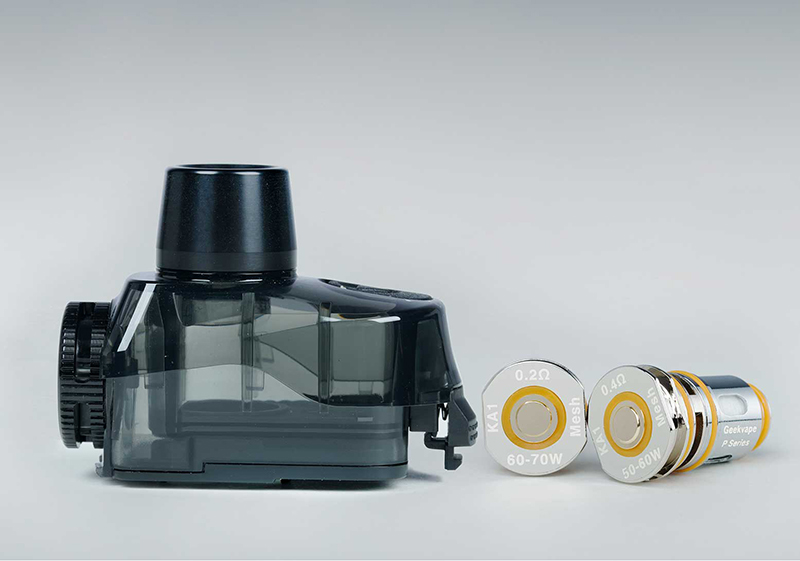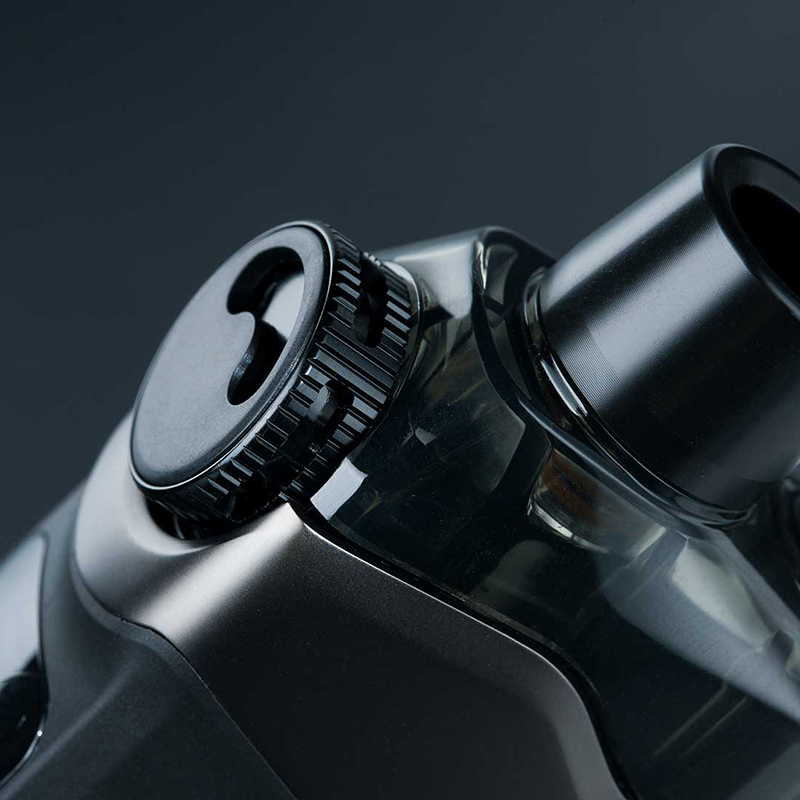 The output configuration on the Aegis Boost Pro now is a Max, so the airflow and coil strength both need to be tougher. Thus, Geekvape has made a new pod cartridge for the Pro version which has a trio inlet airflow adjustment mechanism and a new coil series, the Geekvape P series mesh coils.
Undoubtedly, these two new configurations will give full play to the Aegis Boost Pro Kit. But you can not use the new cartridge and coils on the Plus version because 40w maximum output will not able to give full play to those accessories. In another word, the Plus version is weaker to run those new accessories. But the pod cartridges and coils on the Plus version is perfectly workable on the new Pro version because it's so powerful.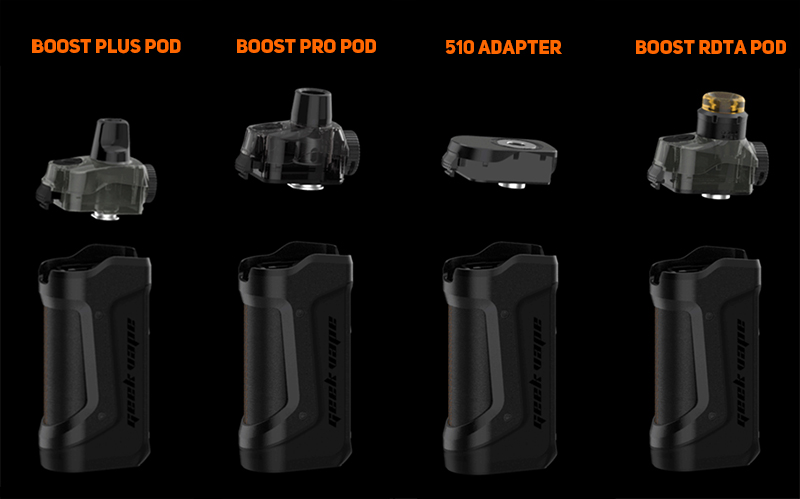 But these two Aegis Boosts are able to use the same 510 adapter and RDTA pod cartridge. If you've already bought these two accessories for your Aegis Boost Plus, you can use them on the Pro version without any issue.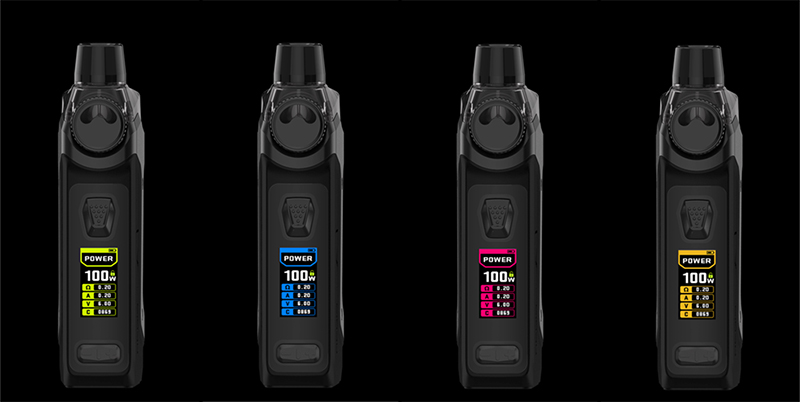 To make the 'new' Aegis Boost Pro a little bit different, Geekvape has made a suite of new UI for the pro version. Does that really matter? I'm assuming Geekvape fans will be glad to see that!
Well, have you caught that from the pictures above? The bore of the drip tip on the new Pro version is getting bigger in order to transport as much vapor as possible!
That's all I want to tell you. Hope you find it useful. And I'm looking forward to your thoughts if you have something different to share with us!
Follow me on Instagram: https://www.instagram.com/jhanlos_gd/
Drop me an email and let's chat: gdragonhu@foxmail.com
Click here to find more: https://www.ave40.com/geekvape-aegis-boost-pro-100w-pod-mod-kit.html
Vape Wholesale & buy Electronic Cigarettes online in Bulk.
Quality Vape Products, Trusted Vape Wholesale Supply by Vape Shops Owners.
Wholesale Inquiry: https://www.ave40.com/wholesale-service.html
Thanks for Reading!