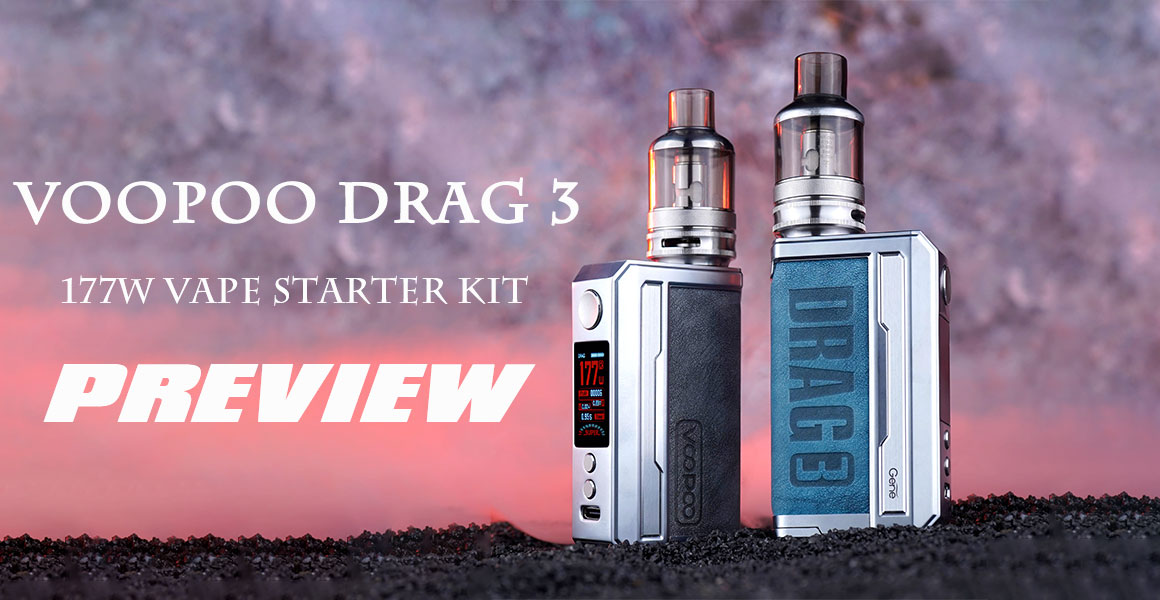 A good beginning is half of success! That's what Voopoo did at the beginning of 2021, releasing the brand-new Voopoo Drag 3 Kit.
Look back upon 2020, Voopoo has made a lot of innovations. Such as Voopoo Drag X Mod Pod Kit, Voopoo Argus GT Kit, etc. Without a doubt, those great devices have inspired the whole market to put its focus on the vape devices themselves rather than hypes and propaganda. A good product will prove for itself. And the Voopoo Drag 3 will do the same.
Changes on the Outside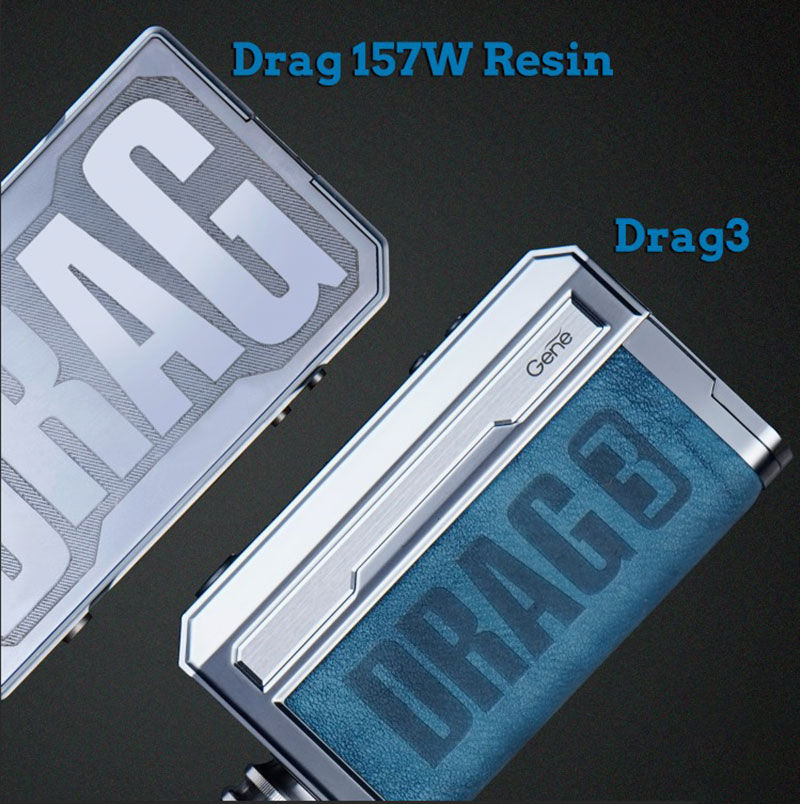 As the third generation of Voopoo's main product line, the Voopoo Drag 3 Kit has derived a lot of well-received features from those sought-after Voopoo products in 2020. Judging by the outside, there's a lot of similarities between Drag 3 and Drag Max. The whole chassis construction structure design inherited from Drag Max directly which has still adopted the implementation of zinc alloy and a tactile leather section to ensure comfort. And using a lot of lines and angles to outline the strength of the overall construction.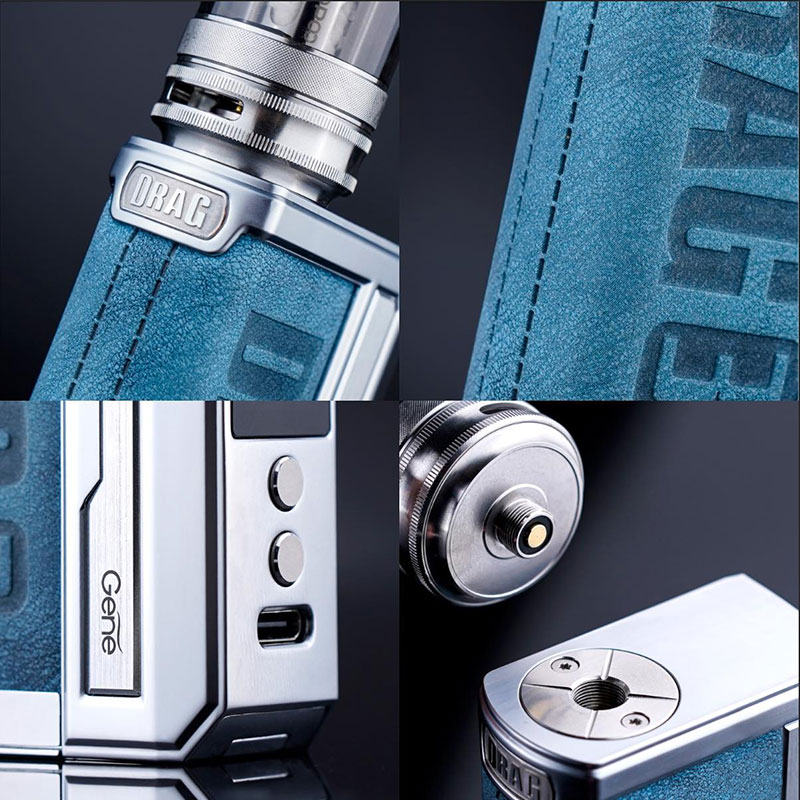 But what differs the brand-new Drag 3 from the previous Drag Max is the new one is a 510 connection box mod device, which is the same as Voopoo Argus GT Kit. It's just because of this configuration that has empowered the Drag 3 to have a great capacity to use 510 threaded atomizers. If you're not satisfied with the flavor and vapor production that the new TPP system gives you, you can just switch to your very own tanks and rebuildable atomizers with ease. (You can just stop here if you don't want more details about the TPP system. :))
There's no need to dwell on the outside too much because the pictures above will tell every detail in detail. Let's move to the inside of this device.
Changes on the Inside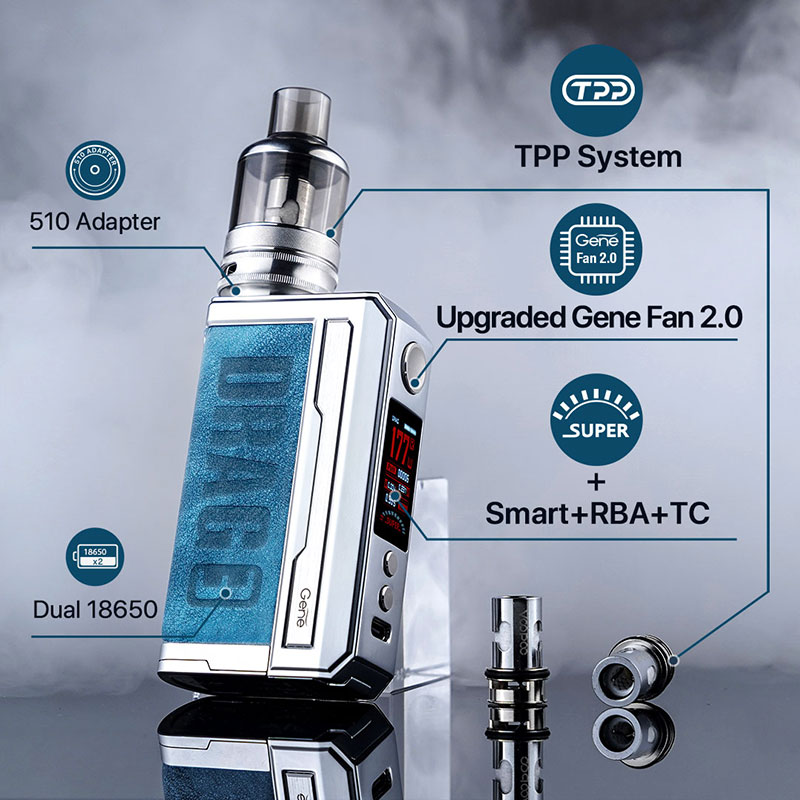 Dual-18650 configuration is still the best choice for a high-power vape device. And the new Voopoo Drag 3 Kit also follows the tradition. And it's outfitted with an upgraded GENE.FAN 2.0 chipset(the previous one debuted on Voopoo Drag Max) to provide a more stable power performance, a faster ignition speed, and more intelligent management.
On the aspect of functionalities, the Voopoo Drag 3 still supports three switchable output modes including Smart Mode(Intelligent wattage match), RBA Mode(Wattage unlimited), and a Temperature Control Mode to cover all basic vaping needs. And the operation panel( Screen and adjustment buttons) still smells the same as all Voopoo devices. Most importantly, Voopoo Drag 3 is a fairly well-behaved 510 connection box mod. I think the lack of 510 connection is the main reason that drives intentional consumers away from the previous Voopoo Drag Max Kit.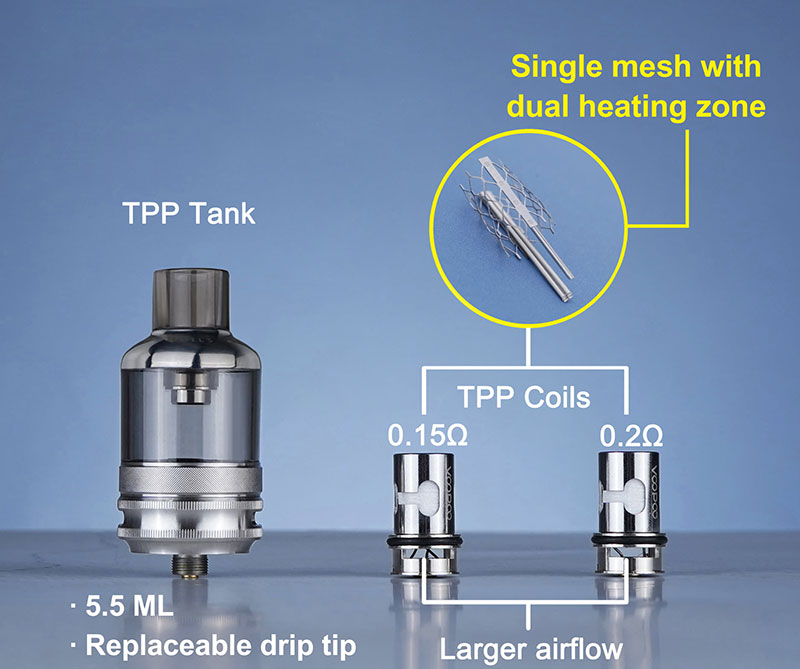 Voopoo needs to make some tougher PnP coils to fully utilize their high-powered box mod devices like Argus GT and Drag Max. And that's what the customers fed back to Voopoo. So, another 'PnP system' is eagerly needed!
The brand-new TPP system still uses a tiny PnP type of mesh coils. Judging by the outside, it doesn't have too many differences from the PnP coils. But the inner mesh coil has been strengthened to withstand higher wattage and temperature. Therefore, users can go as higher as 80w, even higher than 80w, which the PnP Coil can not handle well. (0.15Ω (PnP-VM6) 60-80w). Coordinated with the upgraded GENE.FAN 2.0 chipset, flavor performance and vapor density are both guaranteed.
And the removable pod cartridge sitting on the 510 adapter has a replaceable 510 drip tip. It will give some more matchy-matchy experience.
That's all the basic information we can get from Voopoo for now! And there is some other information that has not been unveiled. We will keep updating here!
Click here to find more:
https://www.ave40.com/voopoo-drag-3-177w-tc-vape-starter-kit.html
Vape Wholesale & buy Electronic Cigarettes online in Bulk.
Quality Vape Products, Trusted Vape Wholesale Supply by Vape Shops Owners.
Wholesale Inquiry: https://www.ave40.com/wholesale-service.html
Thanks for Reading!