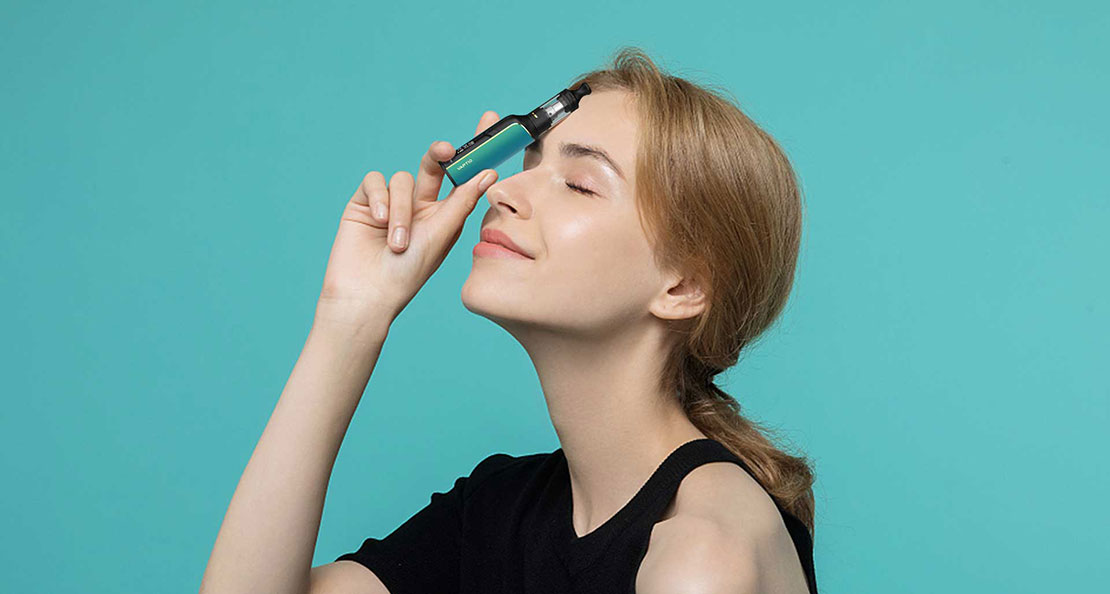 It is undeniable that the update of the vape device series is difficult to reproduce the same brilliance as the first generation! Nonetheless, vape manufacturers still tend to keep updating to maintain the vitality. Now, let's take a look at this newly updated one, Vaptio Cosmo Plus Kit.
I don't know if you guys have heard of this vape brand or are familiar with this device. Honestly, it's fairly well-received in European countries.
The new Vaptio Cosmo Plus Kit is still constructed from aluminum alloy and PC material. Given its size as the previous one, it's still portable and compact to carry with.
The capacity of the internal battery is 1500mAh and it can deliver a max output of 35w.
Screen display seems to be an essential configuration of the vape device. Of course, you will also get a piece of 0.69-inch screen on this Vaptio Cosmo Plus Kit to check some basic information of your device.
There're two replacement coils included in the packaging. 1.6ohm coil for MTL and 0.7ohm coil for DL.
Rather than adjust the airflow ring, you can just hold the whole tank and screw the base to adjust airflow, which is much more convenient and efficient.
Gallery
Specifications:
Material: Aluminum Alloy + PC
Battery Capacity: 1500mAh
Juice Capacity: 2.0/4.0ml
Max Output: 35W
Currency: 5V/1A
Resistance: 0.7ohm / 1.6ohm
Colors: Black / Peacock Green / Rose Gold / Silver / Pink / Orange
Kit Includes:
Cosmo Plus Mod * 1
Cosmo Plus Tank* 1
Micro USB Cable* 1
Cosmo Coil (C4, 0.7ohm, Mesh, Pre-installed)* 1
Cosmo Coil (C1, 1.6ohm)* 1
User Manual* 1
Click here to see: https://www.ave40.com/vaptio-cosmo-plus-starter-kit-1500mah.html
Vape Wholesale & buy Electronic Cigarettes online in Bulk.
Quality Vape Products, Trusted Vape Wholesale Supply by Vape Shops Owners.
Wholesale Inquiry: https://www.ave40.com/wholesale-service.html
Thanks for Reading!