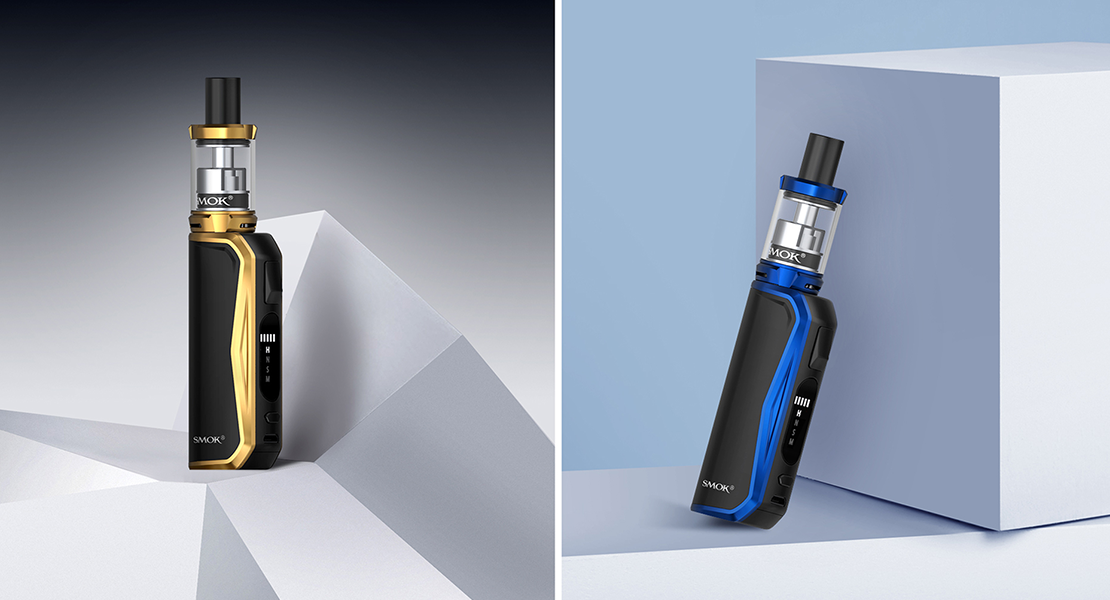 Smok priv vape devices is the special series on the market. They're not pen-style devices like Smok Stick series, but also come with straight shape design; They don't come with cylindrical appearance, but are also designed ergonomically; They're not the pod system kit, but also comes with portable size. In a word, Smok Priv series is special vape devices which is full of individuality and indispensible to the market. Today, we have a new member from Smok Priv family, Smok Priv N19 Kit.
Parameters:
Priv N19 Mod
Size: 71 * 27.5 * 20.2mm
Battery Capacity: 1200mAh
Output Voltage: 2.4V-6.0V
Output Power: 5W-30W(MIN.SOFT/NORM/HARD)
Charger Output: DC 5V 1A
Charging Voltage: 5V
Weight: 103g
Input Voltage: 3.3V-4.2V
Standy Current: <50uA
Resistance Range: 0.5Ω-3.0Ω
Charging Current: 0.8A(MAX)
Vape Pen Nord19 Tank
Material: Stainless Steel
Size: 51 * 19mm
Capacity: 2ml
Package Included:
Priv N19 Mod(1200mAh)
Vape Pen Nord 19 Tank(2ml)
Nord Mesh 0.6Ω Coil (Max: 25W)(Preinstalled)
Nord Mesh-MTL 0.8Ω Coil(Max: 16W)
USB Cable
User Manual
Spare Parts
The Battery Mod
Just like what I said above, the dimension of this Smok Priv N19 Kit is really compact. Colorful metal middle frame is also the main decoration of this mod. And it only weighs 103 grams which is definitely not your burden to carry with.
On the other hand, Smok redesigned the wattage adjustment function. You don't need to press the button to increase or decrease the wattage any longer. Just choose the output mode you prefer with a single click.
And the battery capacity display icon also has been redesigned. In some way, it's easier to know how much is left!
But the battery capacity is not satisfactory at all which is just 1200mAh. In spite of the size of Smok Stick 80w Kit is a little larger than Priv N19, its battery capacity is more than twice as much as N19. I don't know how Smok designed their batteries, but it really makes me confused.
The Tank
Actually, the highlight of the N19 tank is the interior nord mesh coil. Yep, if you have ever purchased some new coils for your Smok Nord Pod Kit, now you can also install one in this Smok Priv N19 Kit. Of course, you can install the nord coils in Smok Vape Pen Nord series and Smok Nord AIO series. That's pretty cool!
Now you can find it in our store.
Click here to see: https://www.ave40.com/smok-priv-n19-vape-kit-1200mah.html
Vape Wholesale & buy Electronic Cigarettes online in Bulk.
Quality Vape Products, Trusted Vape Wholesale Supply by Vape Shops Owners.
Wholesale Inquiry: https://www.ave40.com/wholesale-service.html
Thanks for Reading!