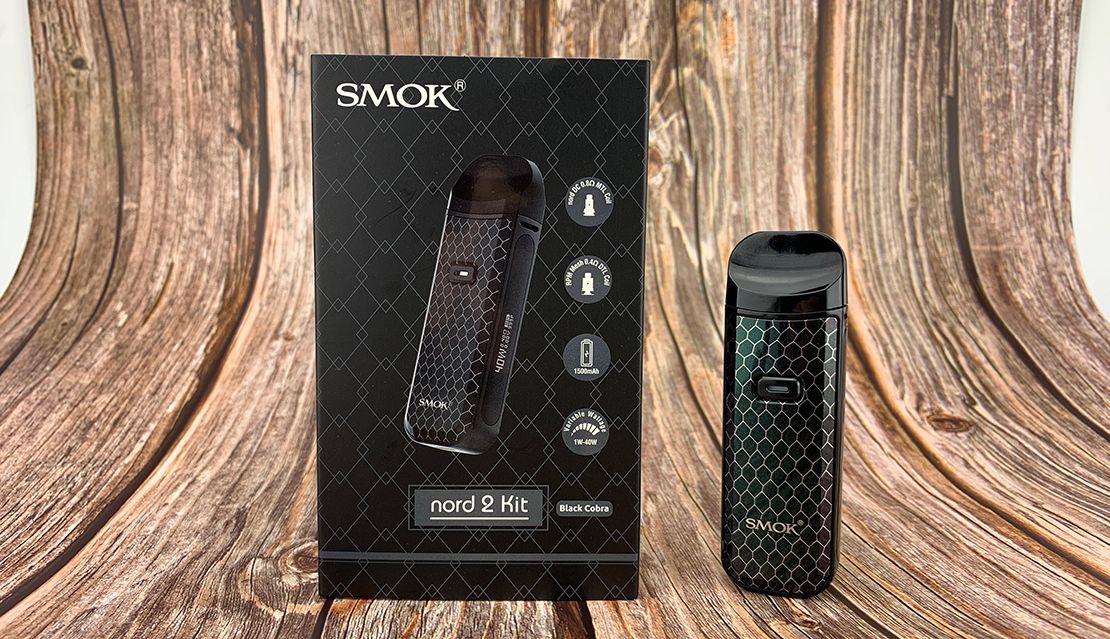 Honestly, I'm really surprised that Smok would release this product, Smok Nord 2 Kit.
In the current vape market, various Pod Mod Kits have sprung up like mushrooms and all the market feedback and consumer experience have proven that this kind of product has hit the spot. But Smok just goes back to upgrade its well-received pod system kit. Technically, the brand-new Smok Nord 2 Kit is a little different in some way. Let's check it out!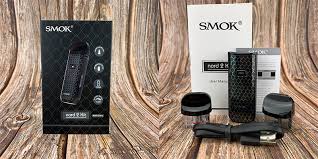 Initial Thoughts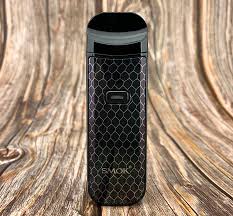 I think the majority of consumers are quite familiar with the previous Smok Nord Kit. Needless to say, it's the most popular pod system kit of 2018. And it still maintained a high degree of popularity until 2019. Even you have not used this device, you must have heard about it.
Back to the Smok Nord 2 Kit, it inherits the same form factors as the 1st generation device. Judge by the chassis, it's hard to tell where the upgrade is. Even the color matching is still similar to the previous one.
The Battery Module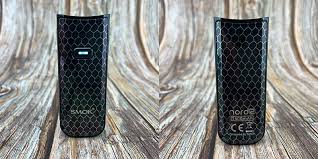 Actually, this Smok Nord 2 Kit is still a superior simple device. Even its max output is 40 watts, it's simple and easy-to-use.
The construction material of both Nord kits is identical. Zinc alloy frame and PC material pattern panels on both sides do give a great touching feel.
The battery module is much bigger than the previous version due to it houses an internal 1500mAh battery. Given that, the max output has been increased to 40 watts like Smok RPM40 Kit and Smok Fetch Mini Kit. In case you forget, the battery capacity of the previous Smok Nord Kit is 1100mAh and its max output is only 15w.
There's only one button on the whole kit, so you have to do activation and adjustment work with it. Five clicks on the ignition button to turn on/off this device and long press to vape.
That's not over yet. You can adjust the output wattage on this kit easily and efficiently. Press the button three times continuously to activate the wattage setting function, then you just need to keep pressing to let the wattage figure go higher and higher until you catch the wattage you prefer. Then you just let go of your finger and it will automatically confirm the wattage after flashing two times.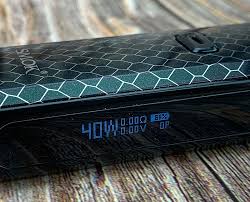 From now on, your Smok Nord 2 Kit is more visible due to it is equipped with an OLED screen display. The actual size of that screen is 0.69-inch which is not big, but the brightness and clarity are both outstanding. Even I don't like monochrome screens, it works perfectly, actually.
The Airflow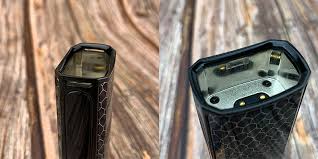 Two air inlets still remain in the same place as Smok Nord Kit, but it becomes wider in order to let more airflow come in to meet the need for higher wattage and bigger clouds.
On the other hand, the pod cartridge is clipped in position instead of the magnet connection. The advantage of this method is that the pod and battery module are firmly connected to each other. Frankly, magnet connection is more straightforward. You don't need to worry about the notched part of the cartridge being worn out due to long-term use.
Pod Cartridge and OCC Coil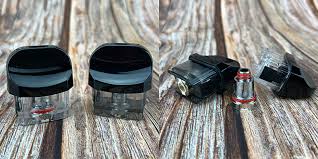 The actual two coils you get are a little similar to what Smok RPM40 Kit or Smok Fetch Mini Kit includes. Nord DC 0.8ohm coil and RPM Mesh 0.4ohm. So, this part of the introduction will not be too long.
Two pod cartridges included in the packaging are fairly identical. Same irremovable flat drip tip, side refill port, and bottom coil slots. Due to different compatibility, the coil slot size is different. But the liquid capacity of both them is the same 4.5ml.
So I have mentioned coil compatibility above! Whether it is the Nord coil series or the RPM coil series, they are all well-received undeniably. And all new devices from Smok in recent months are all compatible with these two coil series. Thumbs up !!!
Other Details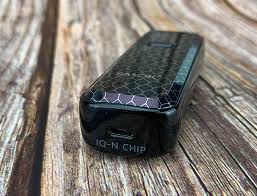 There're some details I have not referred to above, let me put it here together.
The charging port is still USB type. Frankly, I didn't like it at all. And I have complained about this more than once in my previous reviews. Especially, the current vape devices are becoming more and more expensive. By comparison, from my own perspective, A simple USB-C type charging port and cable will not increase product cost too much.
The charging power of the Smok Nord 2 Kit is 5V/1.2A. Given its battery capacity, it will cost you around an hour and a half to fully charge it. Technically, that's fairly not fast. But fortunately, its battery capacity is enough to use all day!
This kit also features a safety chipset, IQ-N chip. To be honest, I can barely feel there's a chip inside this device during two-day use. Of course, I did not come across any issues as well.
The Verdict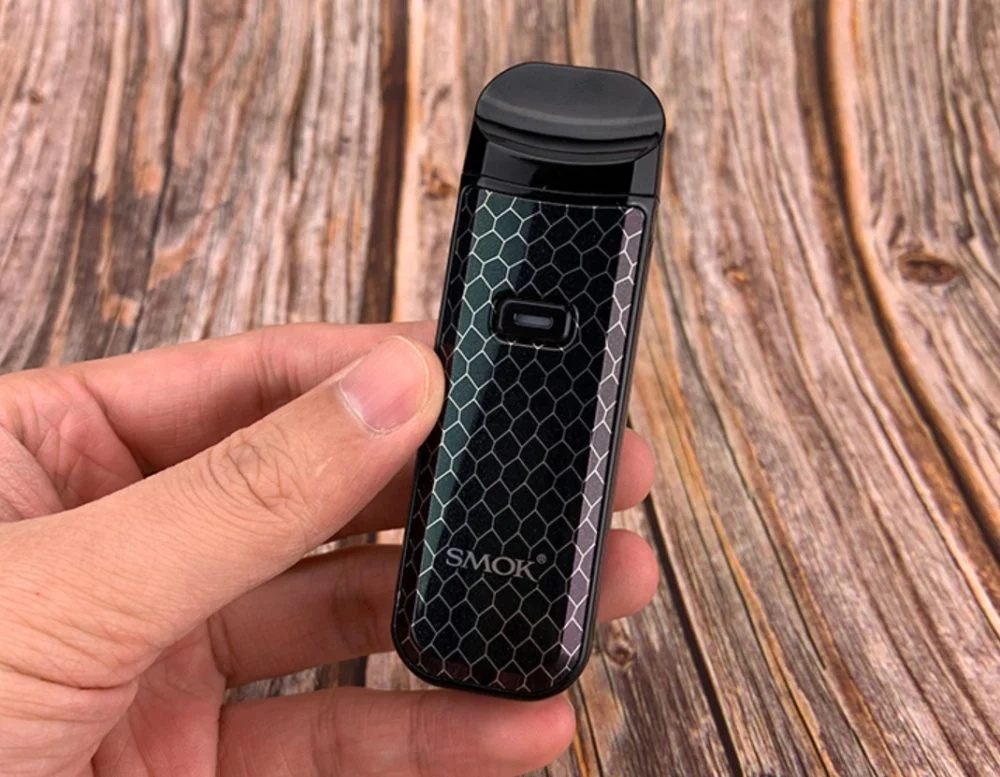 First thing first, I'm so satisfied with this device. As you can see, it's a fairly simple pod system kit device. The battery module, the pod cartridge, and the OCC coils are all comfortable to use.
But I have to complain about something. The first one is the USB port which I have mentioned above, I hope there'll be more and more Type-C port used on the future vape devices.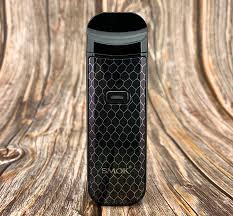 Here is the second cons I've found. The pod cartridge on the previous Smok Nord Kit has a little visible juice window to let you check the rest liquid inside, which is pretty nice. But it has been removed from Smok Nord 2 Kit. Some consumers may not care about, I just want to point it out to let you know.
Frankly, I really enjoy the airflow on this Smok Nord 2 Kit. It's extremely rich and smooth that almost catches up with Smok RPM40 Kit. The coil I've been using is the RPM Mesh 0.4ohm and the flavor is spectacular. Its recommended wattage is 25-28w, I just run it at 40 watts and there are no issues at all, even you keep vaping constantly 5 or 6 or more times.
And I like that OLED screen, even it's not that big. Compared with simple LED indicators, the screen can display more information straightly and vividly. On the other hand, the way to adjust the wattage on this kit is also creative. It's not straightforward like adjustment buttons, but easy to use as well.
That's it! I think I've covered everything! Hope you find it useful and look forward to your comment!
Specifications:
Size: 95*30.5*20mm

Output Power: 1-40W

Battery Capacity: 1500mAh

Input Voltage: 3.3-4.2V

Output Voltage: 0.5-4.0V

Standby Current: <50uA

Load Resistance Range: 0.3-3.0ohm

Charging Voltage: 5V

Charging Current: MAX 1.2A

Charger Output: 5V/2A

Overcahrge Voltage: 4.3V

Overdischarge Voltage: 2.4V

Overcharge Current: 1.75A
Kit Includes:
Smok Nord 2 Device (1500mAh) * 1

Nord 2 RPM Pod (RPM Mesh 0.4ohm Coil Preinstalled) (4.5ml)* 1

Nord 2 Nord Pod (Nord DC 0.8ohm MTL Coil Preinstalled) (4.5ml)* 1

USB Cable* 1

User Manual* 1
Click here to see: https://www.ave40.com/smok-nord-2-pod-kit-1500mah.html
https://www.ave40.com/smok-rpm80-pro-pod-mod-kit.html
Vape Wholesale & buy Electronic Cigarettes online in Bulk.
Quality Vape Products, Trusted Vape Wholesale Supply by Vape Shops Owners.
Wholesale Inquiry: https://www.ave40.com/wholesale-service.html
Thanks for Reading!