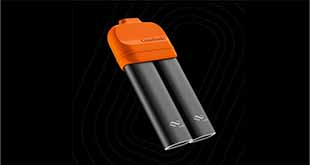 So here we get a new device from Shanlaan brand - Shanlaan Laan Mix Disposable Pod Kit. Exactly speaking, The whole devices released by Shanlaan can be counted on one's finger since it was founded! Shanlaan Laan Pod Kit and Shanlaan Laan Lite Pod Kit. Frankly, I'm very interested in this new Shanlaan device cause their precious original design spirit impresses me a lot! So let's check it out!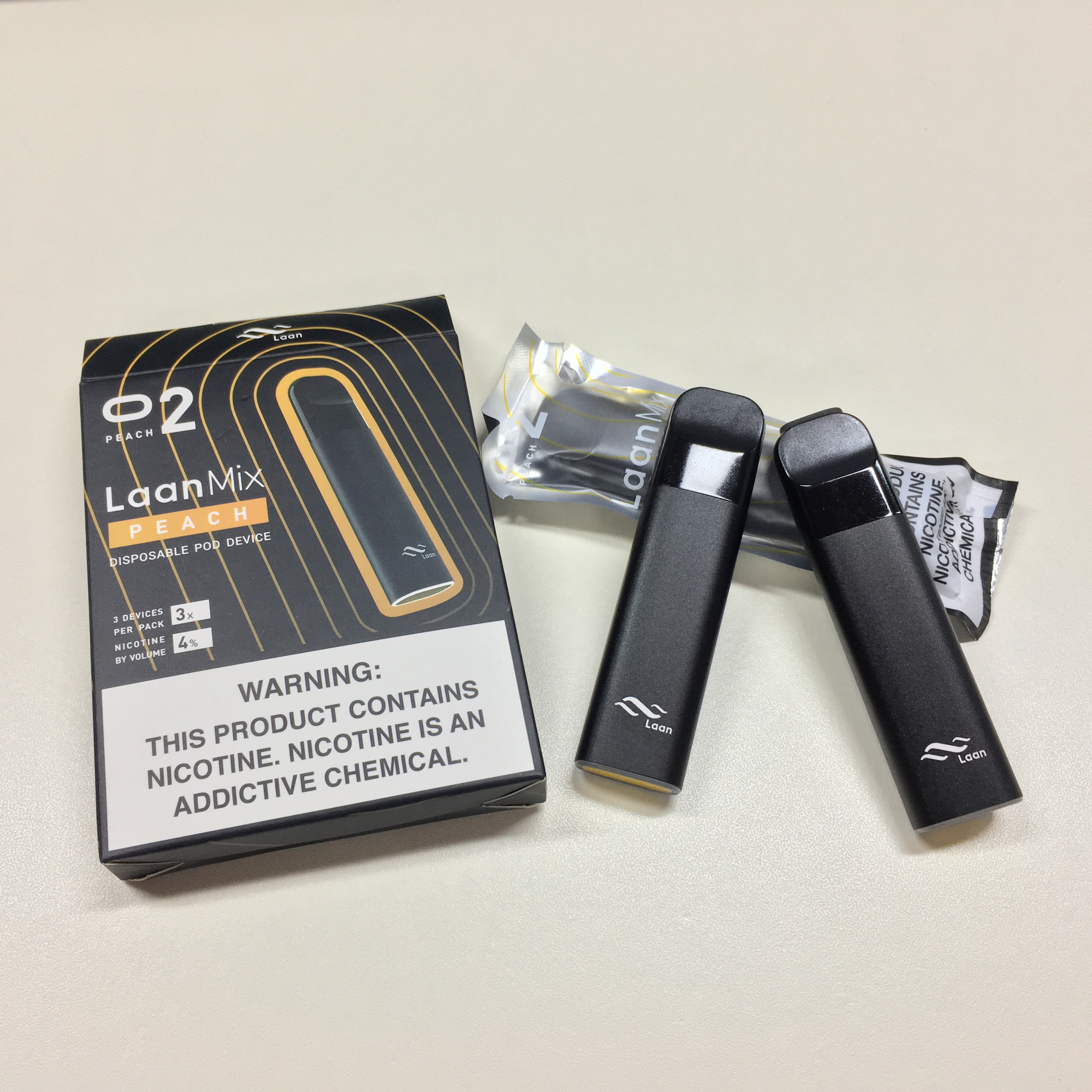 Parameters:
Size: 83 * 21 * 10.9mm
Matreial: Aluminum alloy body & PCTG mouthpiece
Battery: 300mAh
Cartridge Capacity: 1.5ml
Nicotine: 40mg Nic Salt
Approx: 300puffs
Package Included:
Laan Mix Disposable Vape Pod Device 3pcs/pack
The Design of Shanlaan Laan Mix Disposable Pod Kit
Disposable vape pod kit is a special member in vape pod system kit family. With this kit, you don't need to charge and refill the juice. For sure, this type device conforms to the trend of development of pod kits. On the other hand, This kind kit also offers much purer flavor due to its closed feature.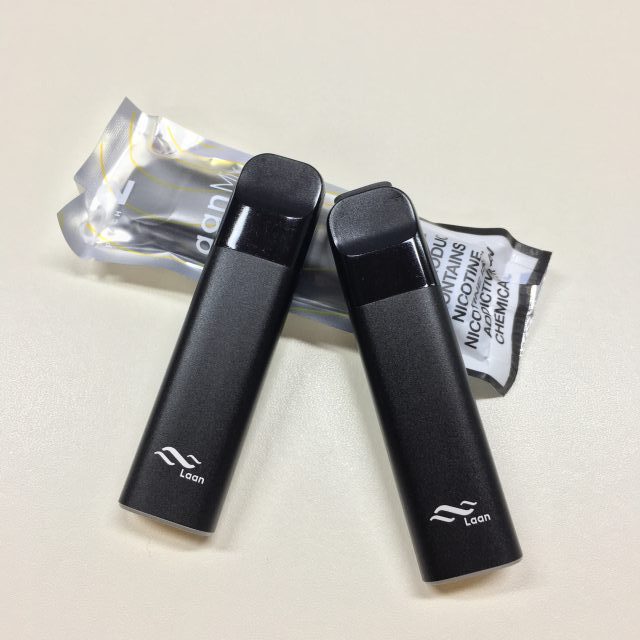 There're three same flavor pieces included in the package. And the outer shell is made of aluminum alloy material that will give much more comfortable grip feeling. Different from the others, The most disposable pod kits in the market are almost made of plastic such as Vgod Stig Pod Kit, FOGG Disposable Pod Kit, etc. Without any doubt, Shanlaan Laan Mix will be much more outstanding between them. But it will also increase the produce cost so its retail price is a little bit higher by the way! And the drip tip comes with flat shape to fit the lips type of most vapers. PCTG is also the common material which widely applied in drip tip manufacturing.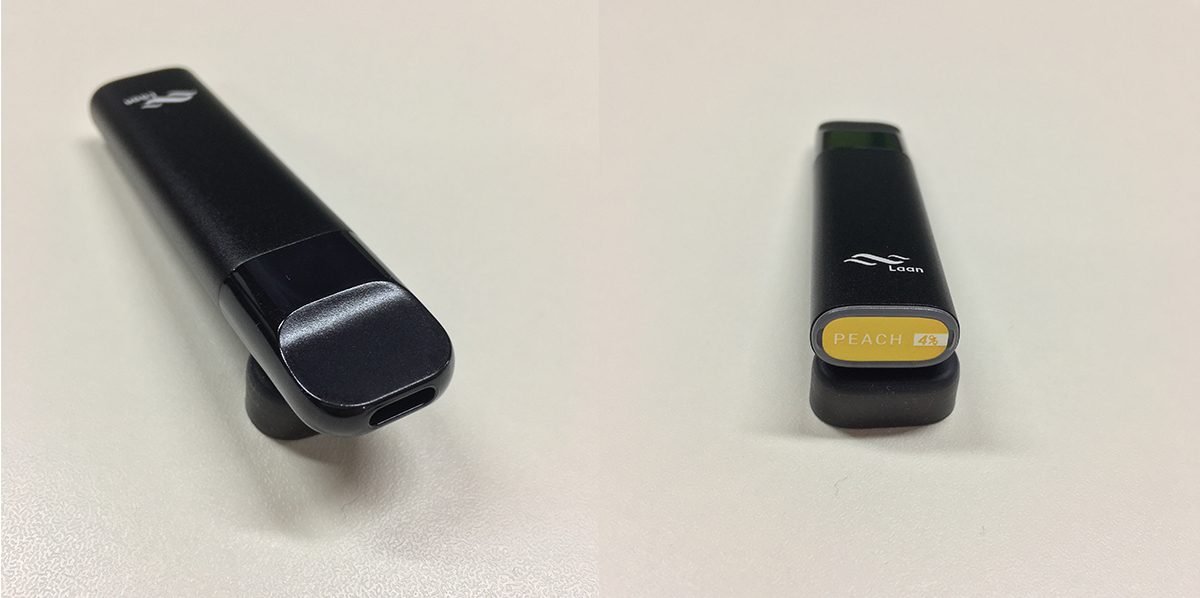 The nicotine salt content is 4%/40mg which I forgot to introduce. And you can also read this information on the bottom. And there's a rubber cap covered the kit bottom as well which to prevent some accidental situations! By the way, there's also an indicator on the bottom of this kit which will continuously glows when you inhale.
The Details of Shanlaan Laan Mix Disposable Pod Kit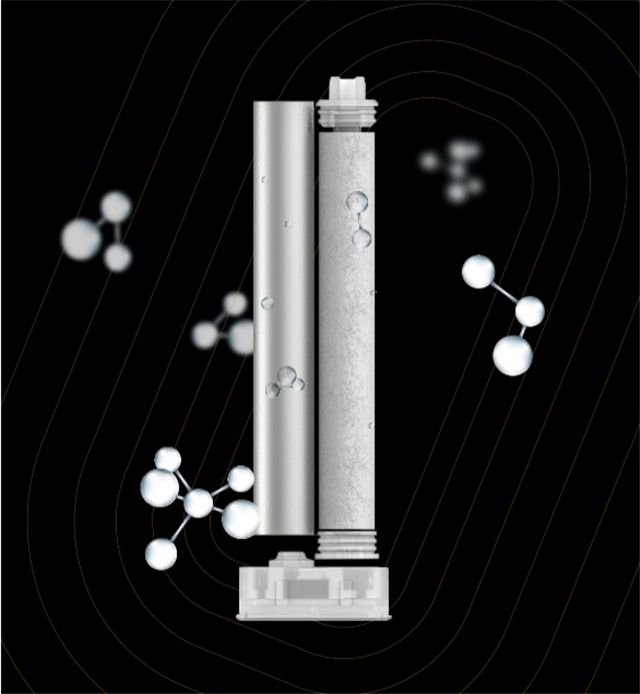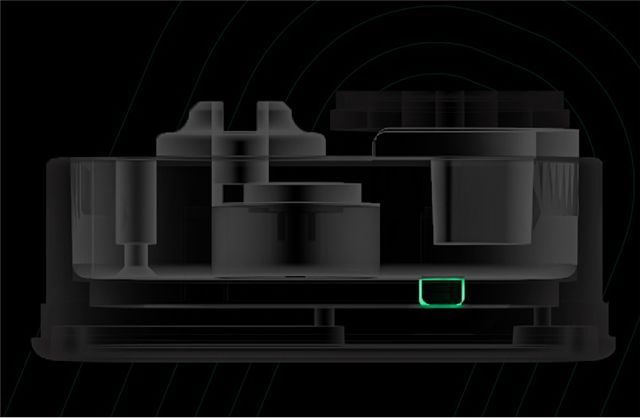 And Shanlaan Laan Mix adopts innovative medical-grade polymer atomization core. The porous fiber structure features excellent juice conductivity, faster penetration, high liquid absorption rate and more uniform heating. So this kind coil will ensure you high efficiency of juice atomization for much more comfortable vaping experience. Also, it will prevent the dry burning to some extent. In addition, Laan Mix uses a new polymer oil-locking technology to solve the industry's vape juice leakage problem perfectly. The top and bottom of the atomizer are also designed with good sealing silicone plug. At the same time, in the device base part ignored by many products, a raised crossway is creatively designed to effectively isolate the atomization bin and components, prevent leakage layer by layer.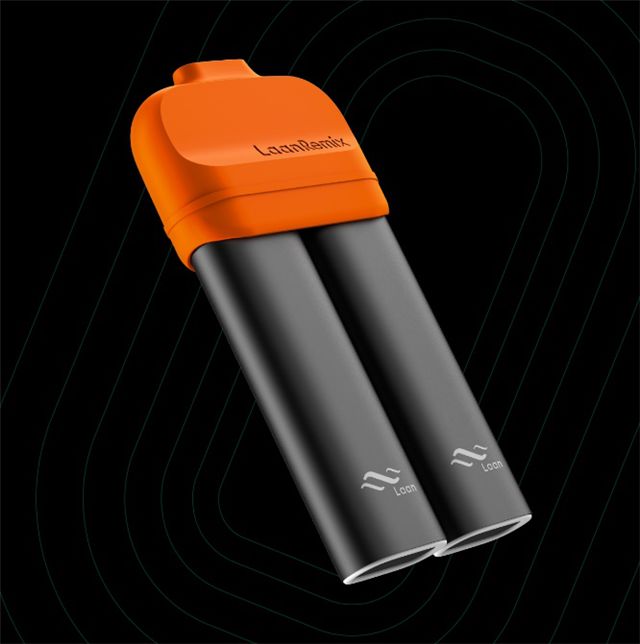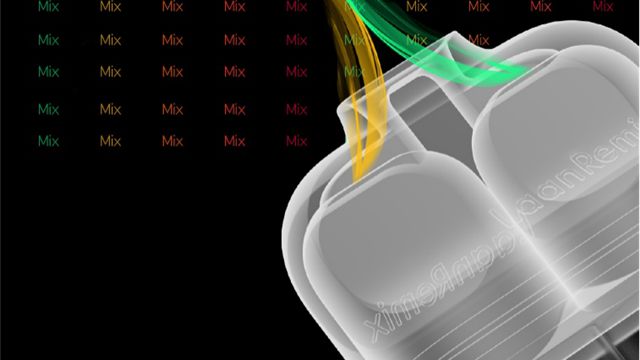 Actually the biggest feature of Shanlaan Laan Mix Disposable Pod Kit is the mixed vaping way! You can use a bigger rubber drip tip to combine two different flavor pod kits together then you can vape with homemade mixed flavor. But this rubber drip tip is not included in the package so maybe you need to order separately! Now you can find it in our store. Click here to see: https://www.ave40.com/laan-mix-disposable-vape-pod-device-300mah.html
You can also contact for Vape Wholesale cooperation by clicking here: https://www.ave40.com/
Thanks for Reading!