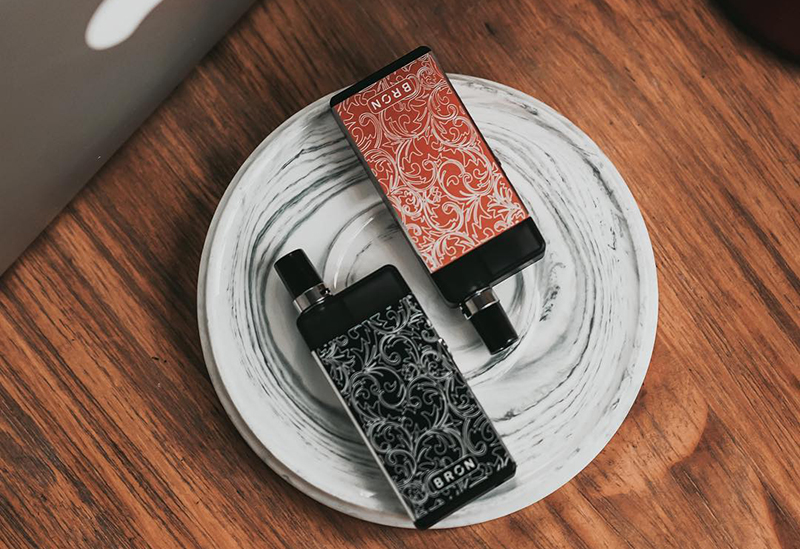 Coilart has already published their upcoming products news on May 1. And now, We can see its full details of the Coilart Bron Pod Kit. Seriously, What I react is just like you guys, Is it another reproducing devices as well cause there're so many similarities between the Bron pod kit and Lost Vape Orion. Now, Let's have a look!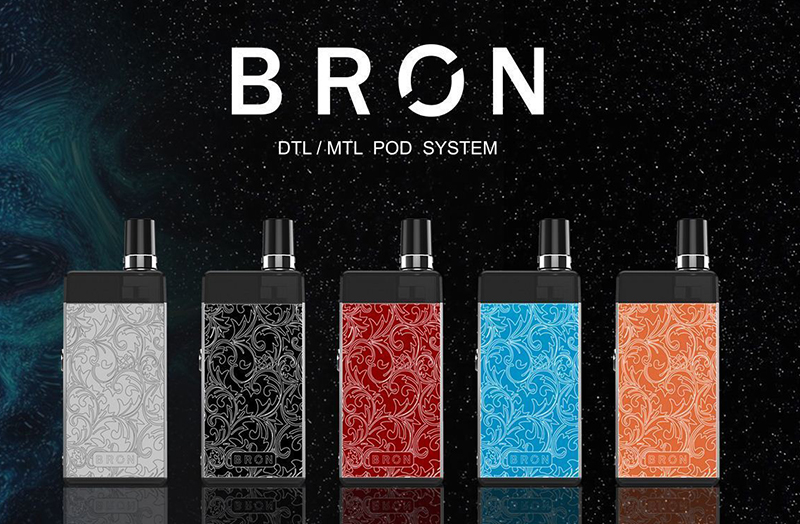 Parameters:
Size: 62mm x 36mm x 13mm
Capacity: 2ml
Battery: 950mAh
Atomizer Resistance: 0.5ohm & 1.0ohm
Max power output: 25W
Package Included:
Bron Device
Drip Tip
USB Cable
User Manual
The Details Of Coilart Bron Pod Kit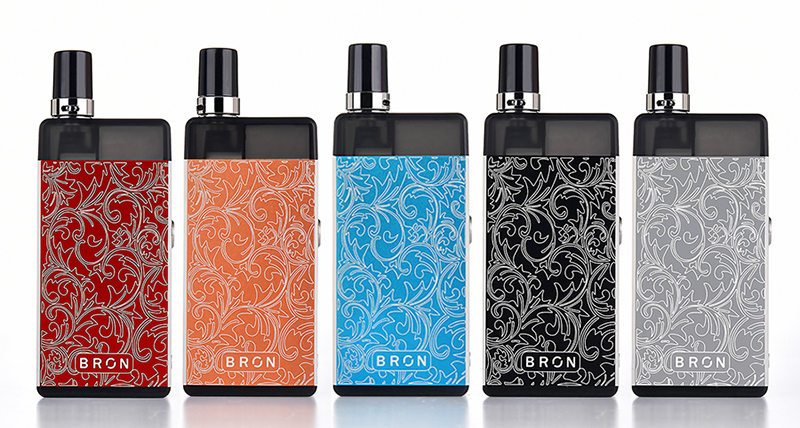 Honestly, I'm impressed by the appearance design of the Coilart Bron Pod Kit when I took a first glance. Put aside if it's a copying device or not, Its appearance design is really outstanding. Metal shell with exquisite curved patterns absolutely gives us a strong sense of vision. It's just different from the resin decorations or common plastic shell. Sometime we're eagerly chasing for the best grip feeling but sometimes we always forget the importance of appearance craftsmanship! Now, we already have one!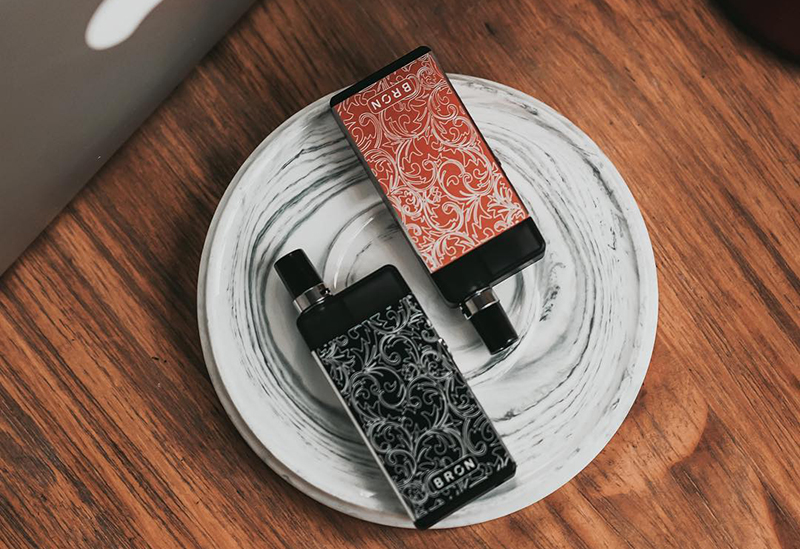 On the other hand, built-in 950mAh battery with 25w max output are more than sufficient for our daily use! And you can also adjust in three different voltage levels to find the most suitable for you. Changeable coil also offer you different vaping needs. 0.5ohm and 1.0ohm resistance coil. And the pod cartridge comes with 2ml capacity. Adjustable airhole located below the drip tip also ensure you can enjoy the comfortable vaping!
In The End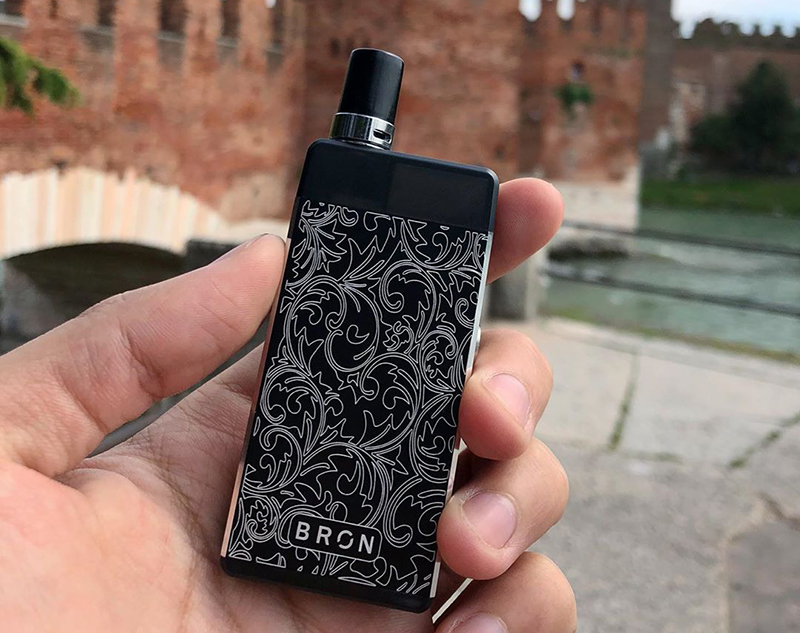 Needless to say, we all know it's a copying device. But the similarity between them is just the shape design. Compare to Smok Trinity Alpha Pod Kit and Geekvape Frenzy Pod Kit, I'd like to say Coilart Bron Pod Kit is a completely new device. Customers are always picky and hard to please! So I think the performance of this kit will prove Coilart did a good job! You can find it in our store. Click here to see: https://www.ave40.com/coilart-bron-vape-pod-kit-950mah.html
You can also contact for Vape Wholesale cooperation by clicking here: https://www.ave40.com/
Thanks for Reading!