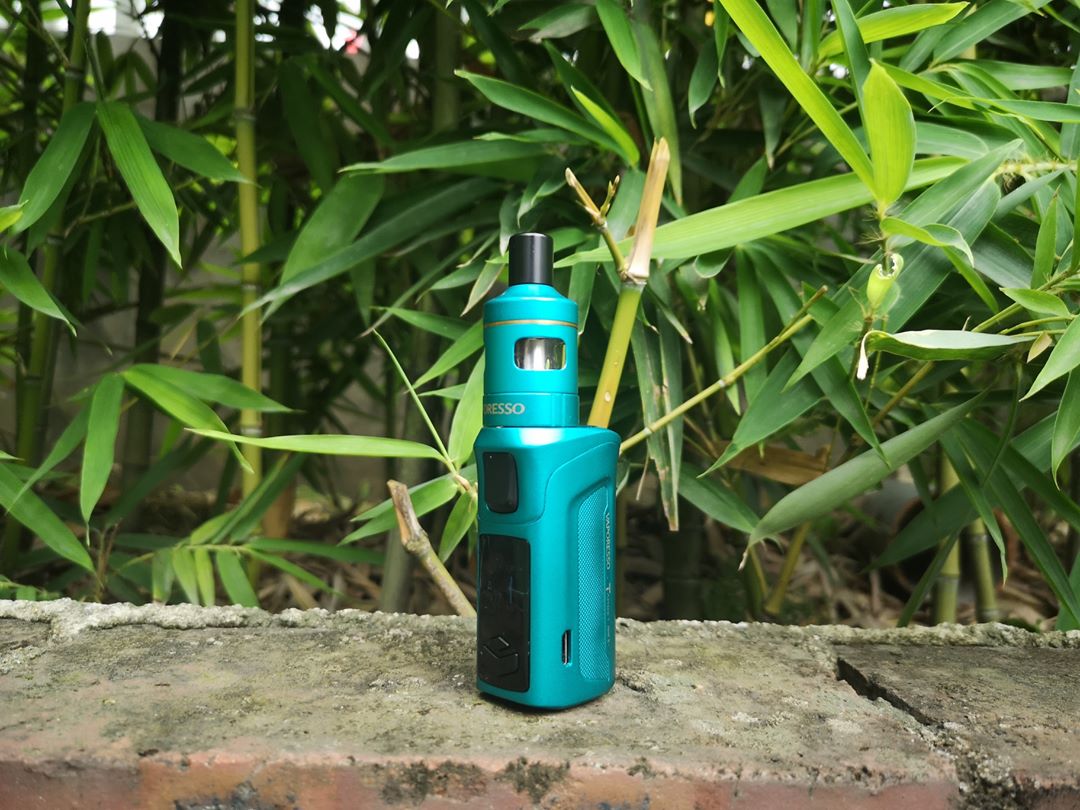 Today I just received this new device sample - Vaporesso Target Mini 2 Kit. And I think it's necessary to make a review article on it cause its preview I published few days ago has read by so many vape fans. Well that preview article is just based on those details which Vaporesso official offered me. So this time, I can show you guys more details about the device in my hand now! Let's get start!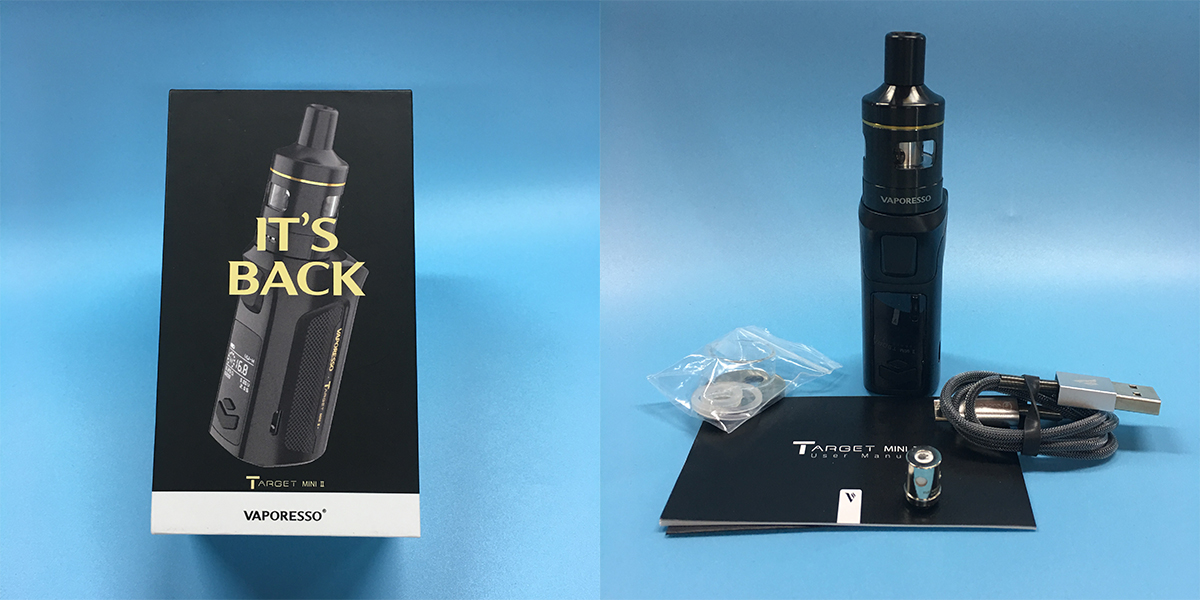 Parameters:
Size: 107.1* 37.2* 25.7mm
Battery: built-in 2000mah battery
Output: 5-50W
Screen: 0.66 inch OLED display
Resistance Range: 0.03-5.0ohm
Charging: 2A
Capacity: 2ml
Resistance: EUC CCELL 1.0ohm Coil for Nic Salts
EUC Mesh 0.6ohm Coil for Regular E-Juice
Thread: 510
Package Included:
TARGET MINI II MOD
VM TANK 22 (2ml)
EUC CCELL 1.0Ω coil(Pre-installed)
EUC MESHED 0.6Ω coil
Extra Glass Tube
3 × O-Ring
Disassembly Tool
USB Cable
User Guide
Warranty Card
The Battery Mod Of Vaporesso Target Mini 2 Kit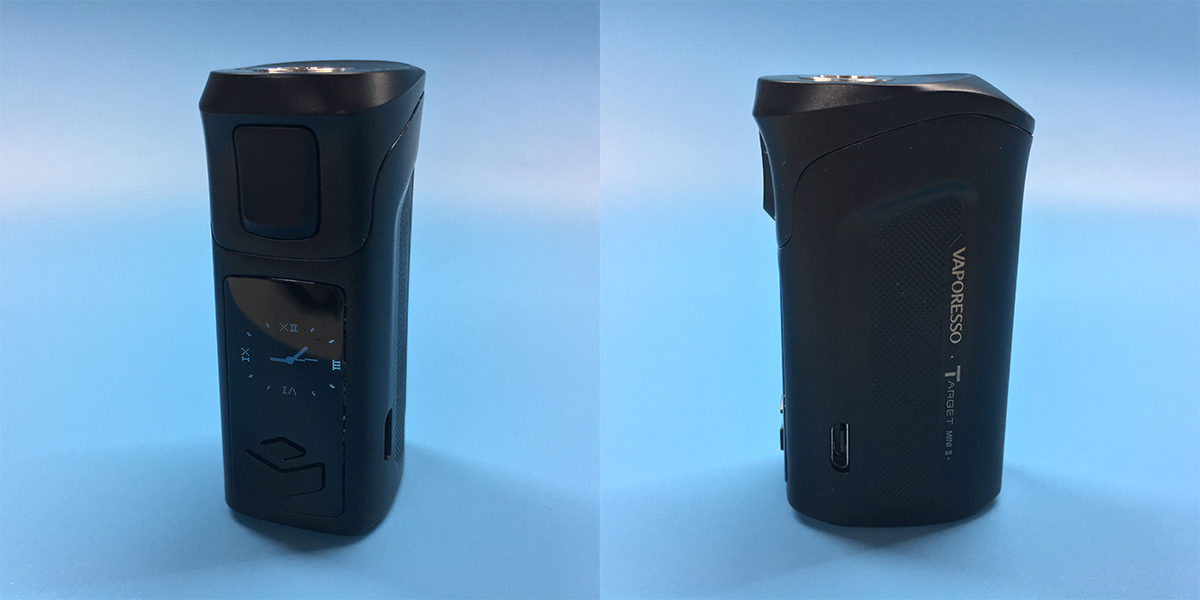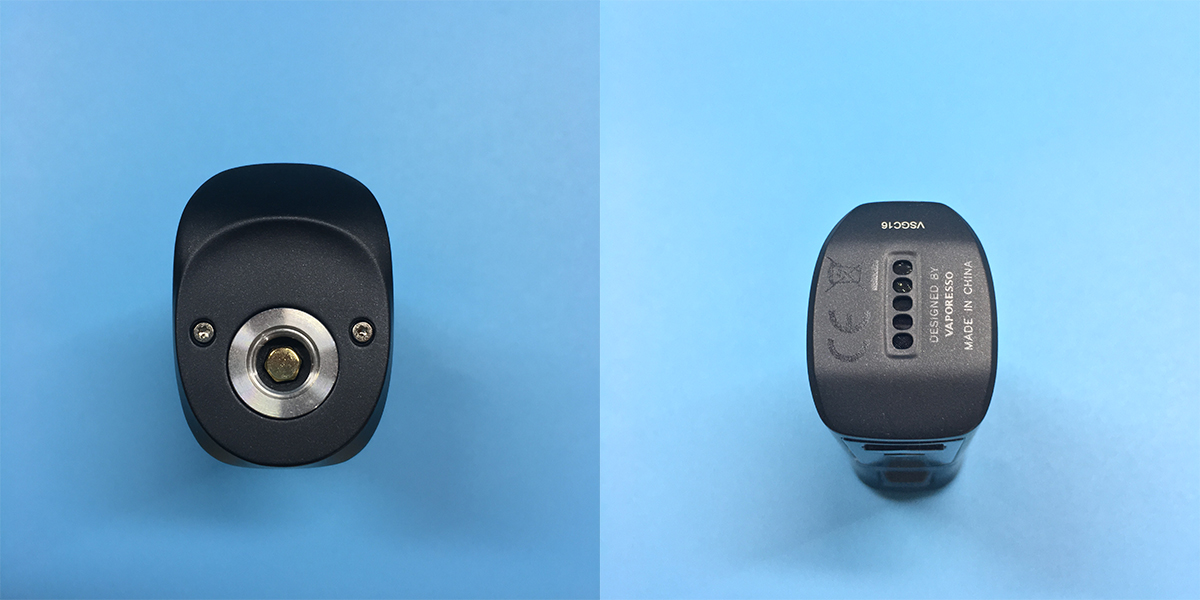 The size of Vaporesso Target Mini 2 Mod is really really small and you can see how small it is from the pic below. I just put it together with a 30ml nicotine salt juice bottle and its dimension is obvious to see. That's why it's named after a mini kit. Well I am just wondering if it's suitable for those male vapers to use this kit. You have to know Vaporesso is the company which is founded and developed in China so its small size is suitable for Asian vapers to use. As for abroad customers who in USA, UK or somewhere else all are with much larger hand. Well that'll be much uncomfortable or strange to use this mini size kit!
The capacity of the internal battery is 2000mAh. That's pretty awesome. Different from the battery changeable box mod, you can change the empty cells then keep using. For a built-in battery vape mod, the much higher capacity battery means charging problem will not annoy you! Well I have to mention here you can use the fast charge technology in this Vaporesso Target Mini 2 Kit. Much appreciated Vaporesso made this!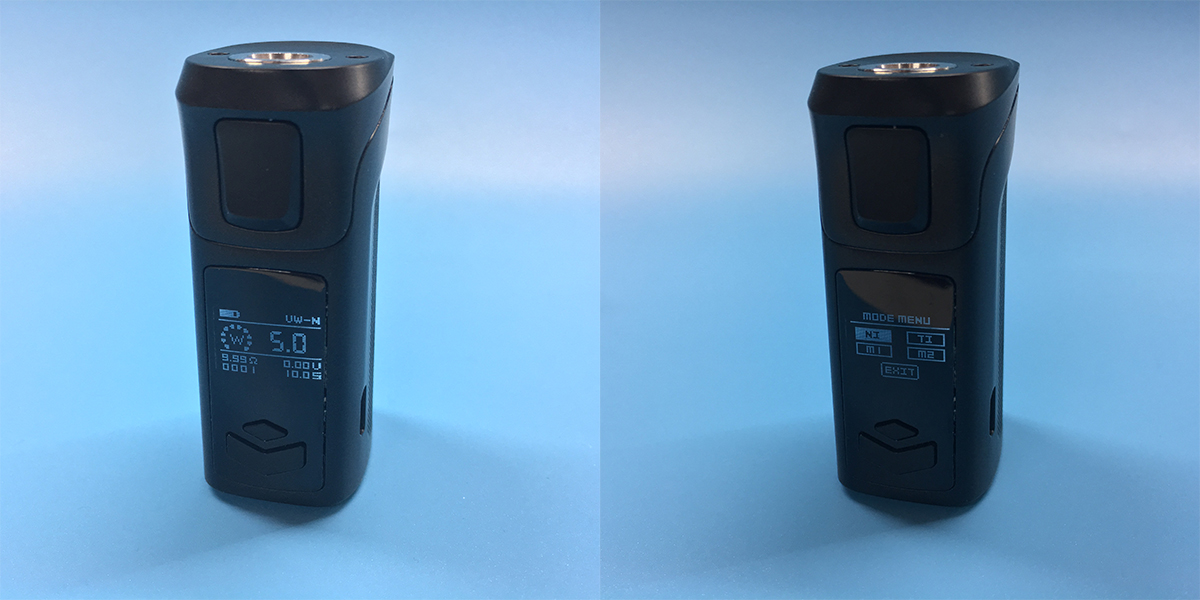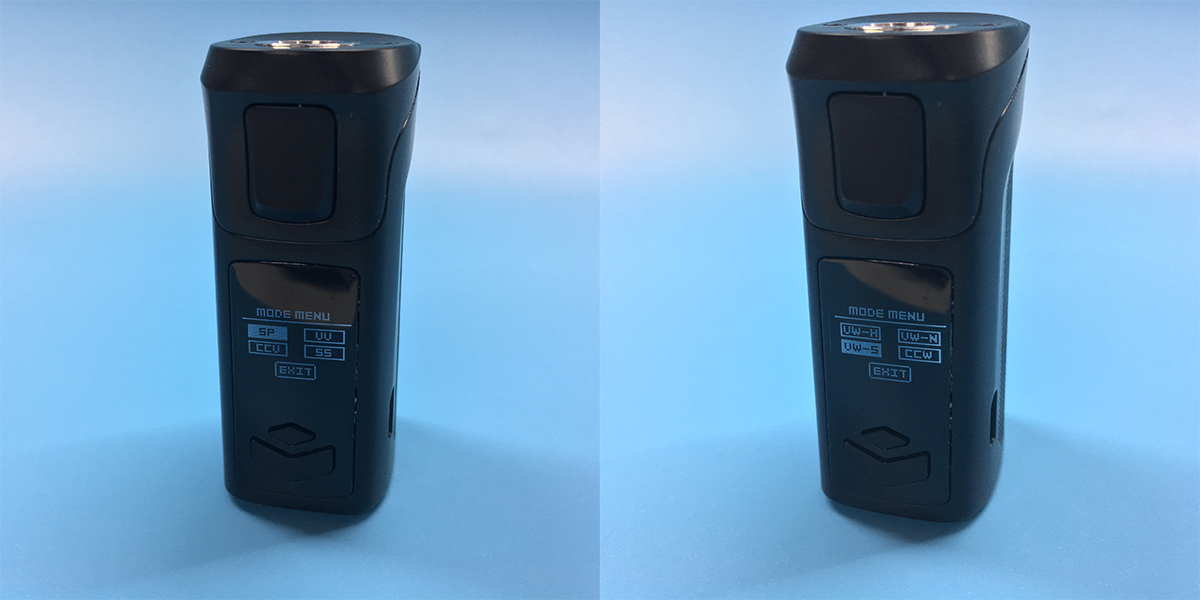 The special menu button which located above the adjustment button make operations much easier! Well you still need to press three times to enter the menu. Although the screen display size is 0.66 inch but the customized menu doesn't give you a special sense of vision. There's no main interface in the menu, You just need to use the adjustment button to make your selections by page down and page down! But the functions literally meet your needs by the way. Although Vaporesso also inserted the new OMNI Board 4.2 chipset into this Target Mini 2 Mod, there's still lack of some interesting function by comparing to the Vaporesso Gen Box Mod. Like Pulse Mode and Eco Mode which both improve customer's vaping experience. Well what a pity, We can not use them in this mod!
The Tank Of Vaporesso Target Mini 2 Kit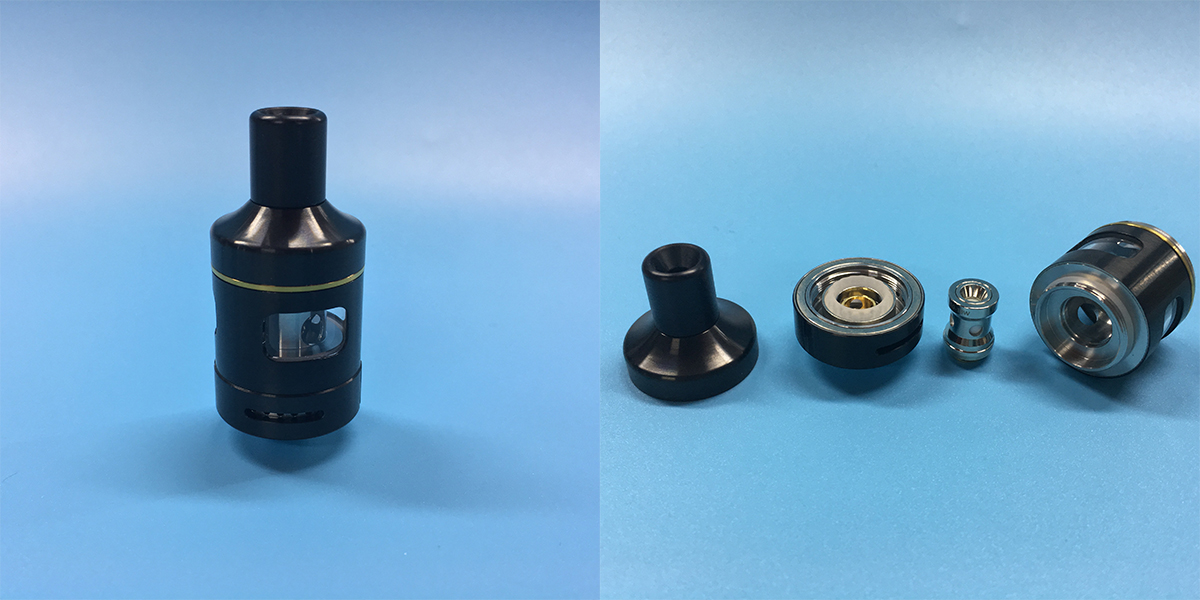 The VM tank is a new member of Vaporesso tank series which comes with some different structure and features. Well you can also see it's equipped in Vaporesso VM Stick 18 Kit and Vaporesso VM Solo 22 Kit. Honestly, the special coil installation method just broke out this year since Smok TF2019 Tank has been released! There's no screw structure on the coil and the tank base, you can just to pull the old coil out and plug the new coil in, That's super easy and efficient! As for this VM Tank, You can also use that plug-in method to install the coil. Then screw the middle part on, refill the juice, and screw the top cap on.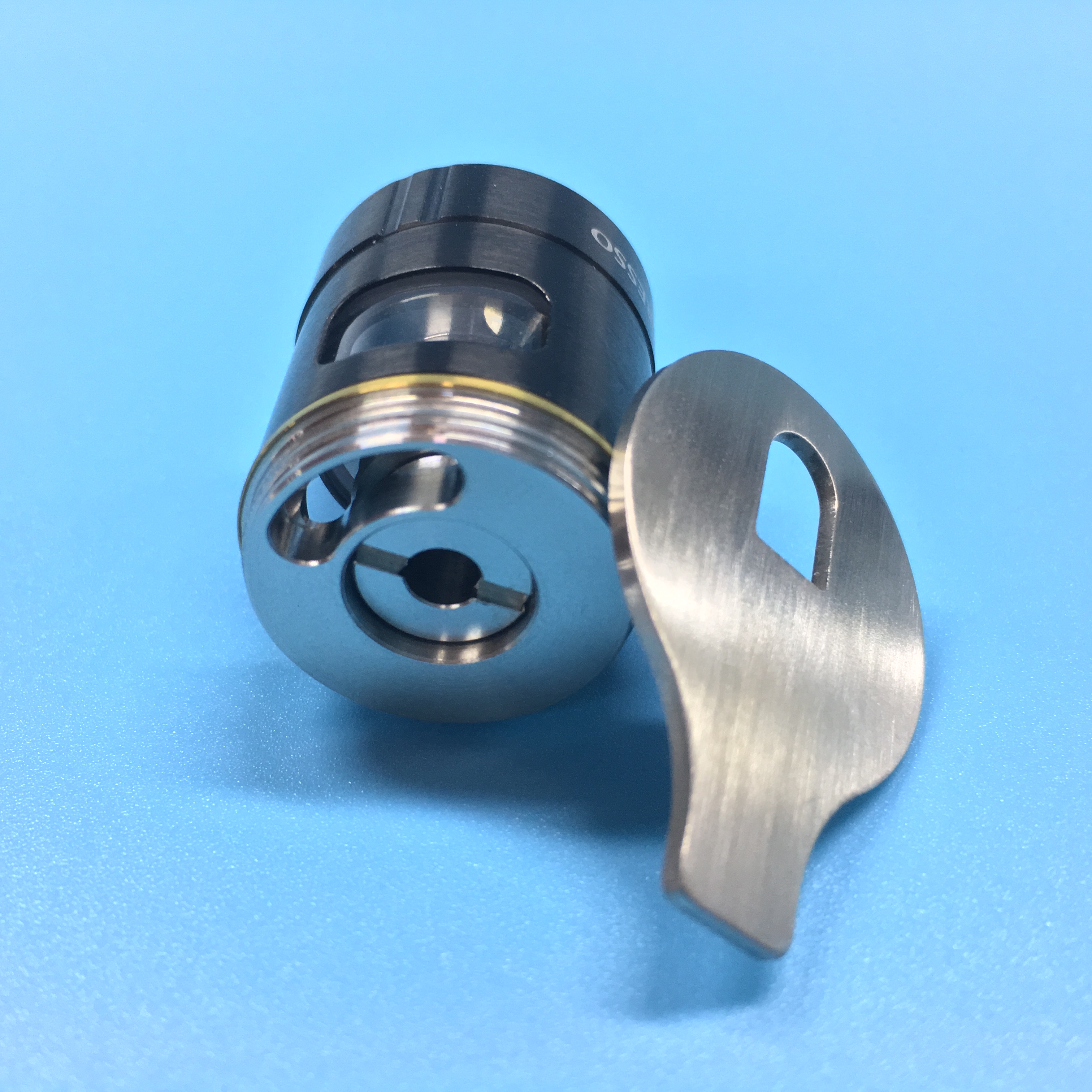 What will happen if a new tank comes with new structure? Of course, We have something interesting to do - replace the glass tube! Actually I don't know why Vaporesso tried to manufacture the tank in this way but there must be some reasons. You will get a new reassemble tool in the package to screw the special screw off in the middle part. There you go, then you just take the connector off and pull the inner glass tube out. That's pretty easy to do. Well don't forget to use the O-rings in the package if you want to change the tube. We all don't like the leakage!
The Coil of Vaporesso Target Mini 2 Kit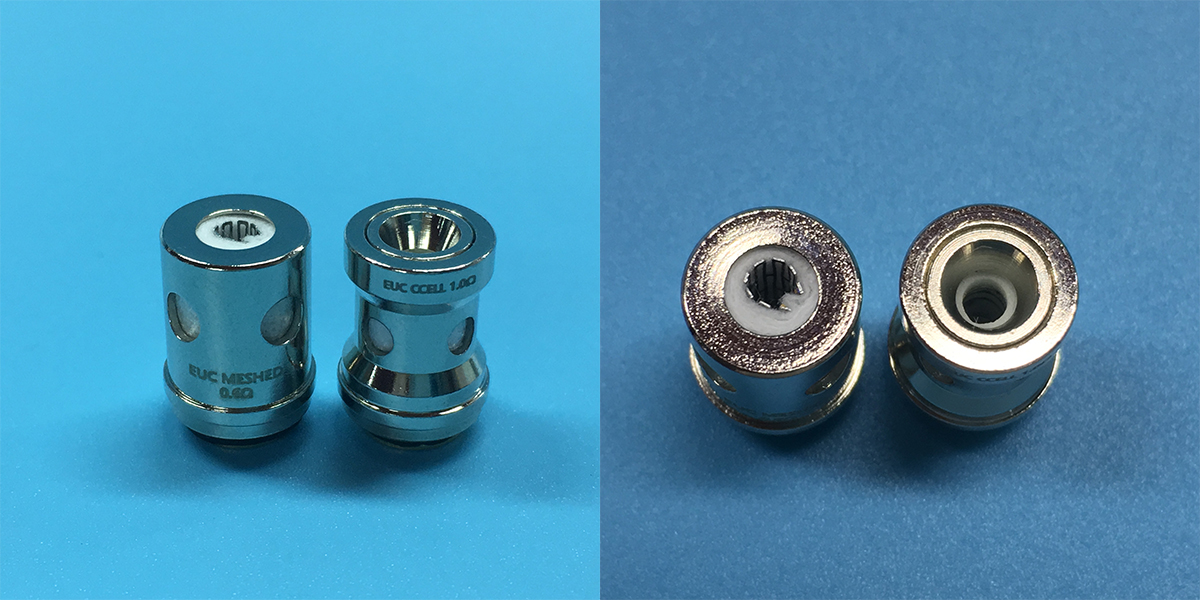 Though this VM Tank comes with new structure, Well the main part is the two coils inside! One is 0.6ohm ECU mesh coil which optimal support wattage is 16-22w and another one is 1.0ohm ECU ceramic coil which optimal support wattage is 10-14w. Although this kit size is a way too small, 50w maximum output just tells you that don't underestimate its performance. Even you can not adjust to the highest wattage with the two coils included in the package. As the Vaporesso patented Ccell (ceramic) coil, we all know how awesome the flavor and cloud it brings to us. As for the mesh coil, I think it's pointless to introduce more about it cause mesh coil is already popular in the market. Well there's still something we can discuss here! The new material inside of the mesh coil. Cotton is the traditional material selection for those manufacturers for all the time. Even though ceramic coil has been showing up in mod vape kits, Well cotton is still the biggest part of the mainstream. But it seems like the traditional cotton material just can not meet most manufacturers needs. So they just try to produce something better than cotton. That's what we talk about for now, the tea fiber material. Compare to cotton, tea fiber features high rate of liquid absorption and much longer using time due to its special biological structure. For sure, You'll enjoy this!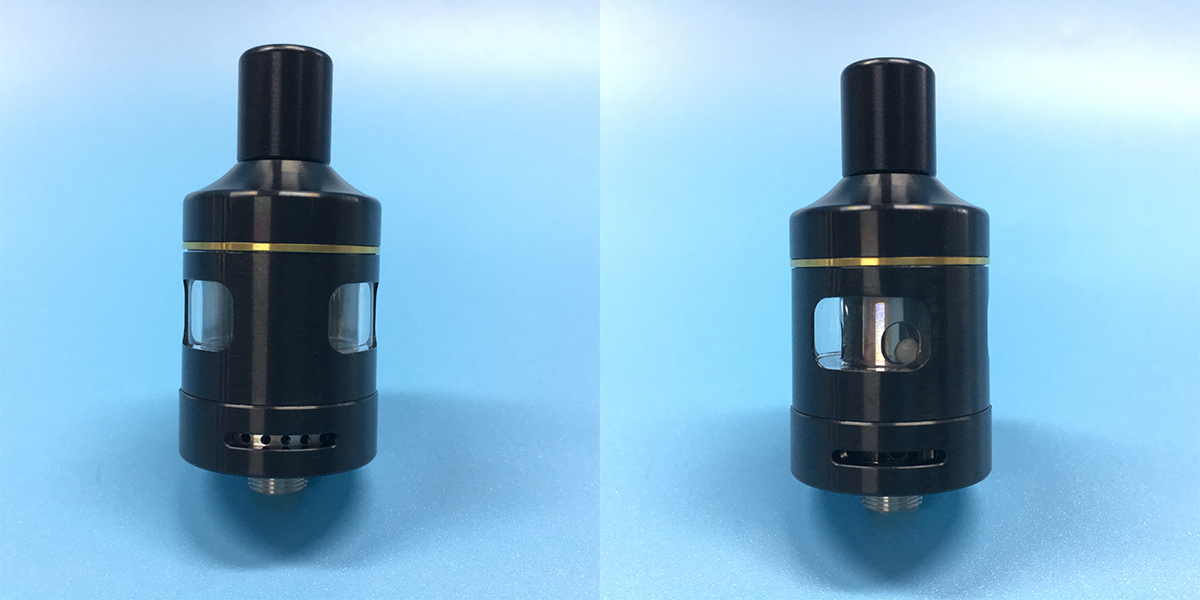 Due to the different wattages these two coils support. So the airflow on this tank just comes in two corresponding ways. In other words, just the difference between MTL and DL vaping.
The Verdict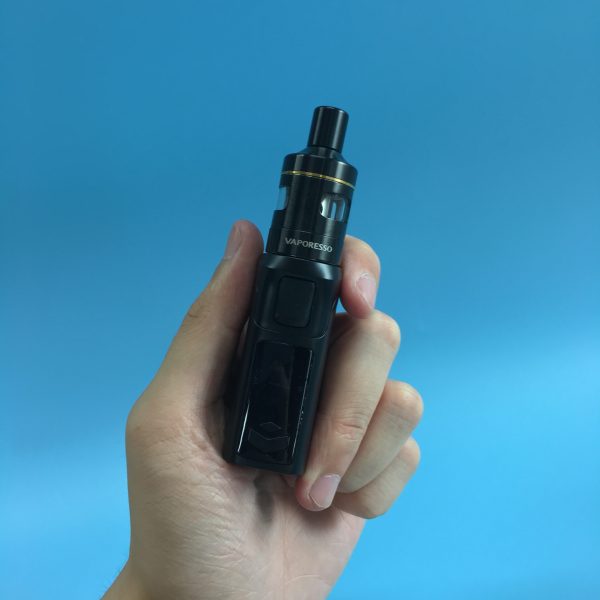 Honestly, I'm still impressed by the size of Vaporesso Target Mini 2 Kit even though I know it's a mini version. Compare to the 1st generation Vaporesso Target Mini Kit, there're lots of changes. Much bigger size, much intelligent functions, much gorgeous appearance design and much better vaping experience. As an upgraded device, I'd like to say Vaporesso Target Mini 2 Kit really meet my needs! Actually I don't prefer mini size kit before, But I think I will change my mind from now on! Without any doubt, I highly recommend this kit to you guys! You can find it here: https://www.ave40.com/vaporesso-target-mini-ii-kit-with-vm-tank.html You can also contact for Vape Wholesale cooperation by clicking here: https://www.ave40.com/
Thanks for Reading!