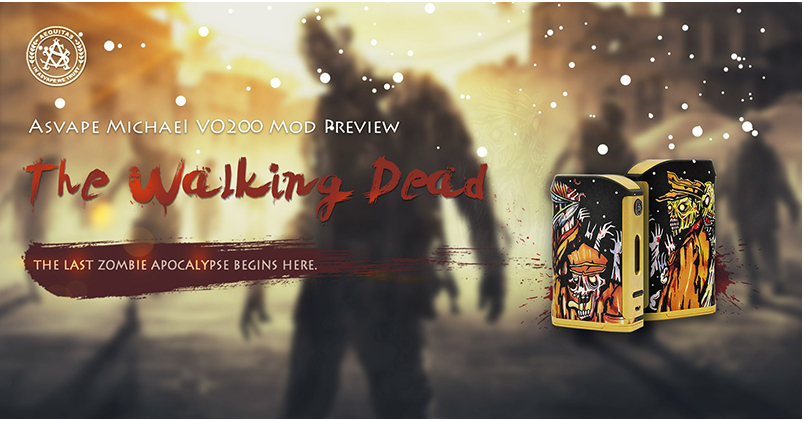 Asvape is a China-based vape mod maker which exists as part of the emerging "high-end box mod" category that Ave40 has been covering for the last few years. While China is famous for the global low priced vape mods, they have a growing a "flagship" vape devices segment as well. Asvape Michael Mod are one of these noteworthy Chinese mechanical mod that are made by China for China but quickly seeing its way to other parts of Asia, Europe, and the USA.
Being a member of the Michael Mod series meant this Walking Dead edition has inherited pretty much everything from its siblings – the Devil Night – with the same old playful tones and premium crafting details. Zombie themed devices aren't anything new, but this is among the first full color comic illustration box modes I've seen.
[caption id="attachment_35" align="aligncenter" width="600"]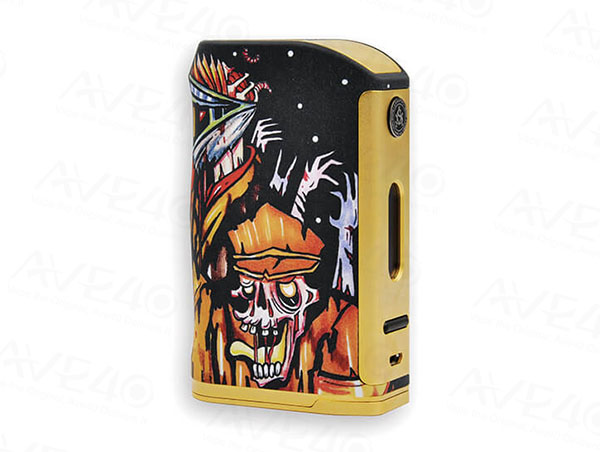 Asvape Michael Mod Pre-order
[/caption]
The Walking Dead is an American comic that started in 2003, and was created and written by Robert Kirkman with artist Tony Moore. Rick Grimes is the leading character, a deputy who is comatose when the "walking dead" apocalypse begins. He calls zombies as walkers, who likely to venture toward a loud noise in search of human prey.
The Asvape Michael mod Walking Dead edition plays well with such Zombie motifs, but adds a different kind of farcical violence. Zombies ohere have a "teasing" aesthetic. These Walkers are drawn on the intricate fine line detail and shading, in creatively wacky ways. Despite its "Walking dead" horror-film/comic atmosphere, it's a far less disturbing and realistic design for daily vape mod. Interesting, rather limited, and cool.
[caption id="attachment_38" align="aligncenter" width="600"]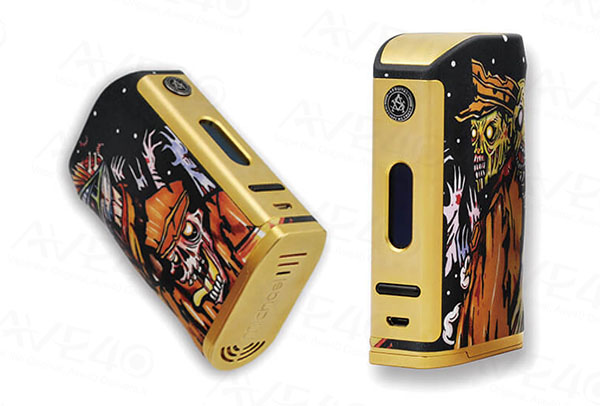 Asvape Michael Mod Pre-order
[/caption]
The Asvape Michael Walking Dead measures 60mm by 28mm by 91.5mm as a dual 18650 battery supported box mod out of zinc alloy. It adopts the advanced water transfer printing with excellent die cut process. From the green, cracked skin texture of the zombies to the rags besmirched with mud, everything provides a compelling dark humorous on a well-founded zombie apocalypse conception.
Asvape Michael Walking Dead hosts a 0.91-inch OLED Screen with Wattage Output, Voltage Output, Temperature Output, VPC Curve Graph, Tank Resistance, Battery Life clearly display upon. The OLED display is big enough to gives most of the commands. It is sufficient bright and you won't have any issue reading the screen even under the bright lighting outdoor.
[caption id="attachment_40" align="aligncenter" width="600"]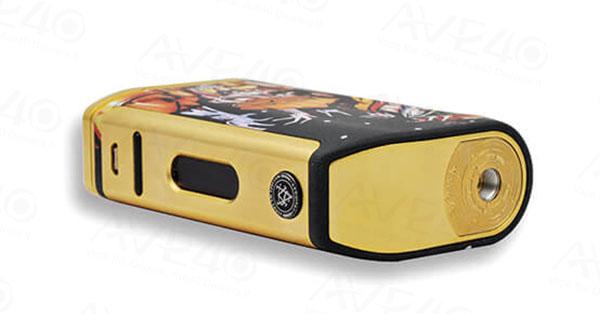 Asvape Michael Mod Pre-order
[/caption]
The 200-watt power output is an average spec nowadays, but the High-Quality VO200 chipset works efficiently making it a high-powered mods to produce excellent vapor for days. 
To satisfy those who crave both authentic flavor impact and huge cloud, this 200W vape mod is loaded with most of the necessary modes. The user interface is easily navigable for you to switch between different user setup pages. You can choose from 3 different modes: BYPASS (0.2 to 3.0-ohm resistance range), TC (212 to 572 Degrees Fahrenheit temperature range), and also VW (0.08 to 3.0-ohm Resistance Range under VPC Mode). Under the TC (Temperature Control mode), you can have your Ni200 Nickel, Titanium and Stainless-Steel coils built in a resistance range from 0.03 to 3.0 ohm. While the VW (Variable Wattage Mode) enable you to customizer wattage curve precisely.
The magnetic battery cover locks TWO 18650 batteries in perfectly,complete with vent holes. The battery door on Asvape Michael Walking Dead is detachable for opening quickly and fastening securely. Also, the batteries are connected via a micro-USB port used for firmware upgrades and battery charging.
[caption id="attachment_39" align="aligncenter" width="600"]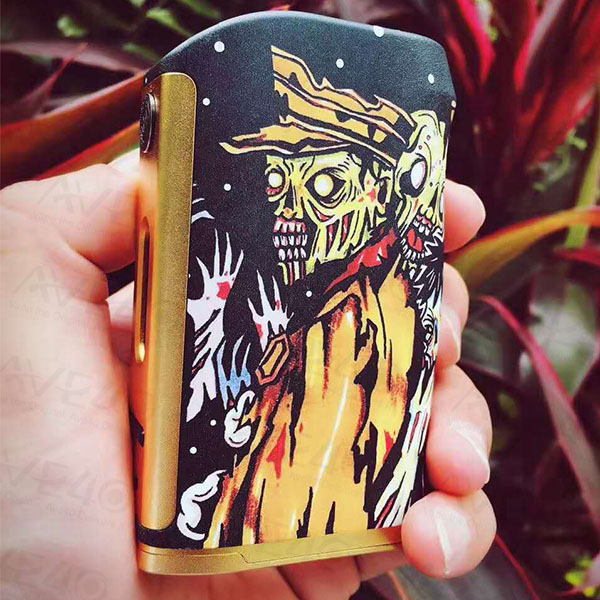 Asvape Michael Mod Pre-order
[/caption]
The 510-connector on Asvape Michael Walking Dead enable vapers to match up with any tank up to 27 mm without overhang issues. Just like the one on the Night Devil edition, these 510-connector is a spring type gold-plated one that rimmed with striking engraving logotype.
Brands like Asvape are making novelty pieces aimed at aging Generation Y and Millennials who are finally making disposable income and want for a slice of limited edition nostalgia that comment on the things that inspire them. This VO200-chip Asvape Michael Walking Dead with flagship performance is now available for pre-order on Ave40. Pre-order pricing starts at $110, the same as the Devil Night edition. For more information, please visit Ave40's official website and subscribe to their newsletter to get the most up-to-date details of this product.