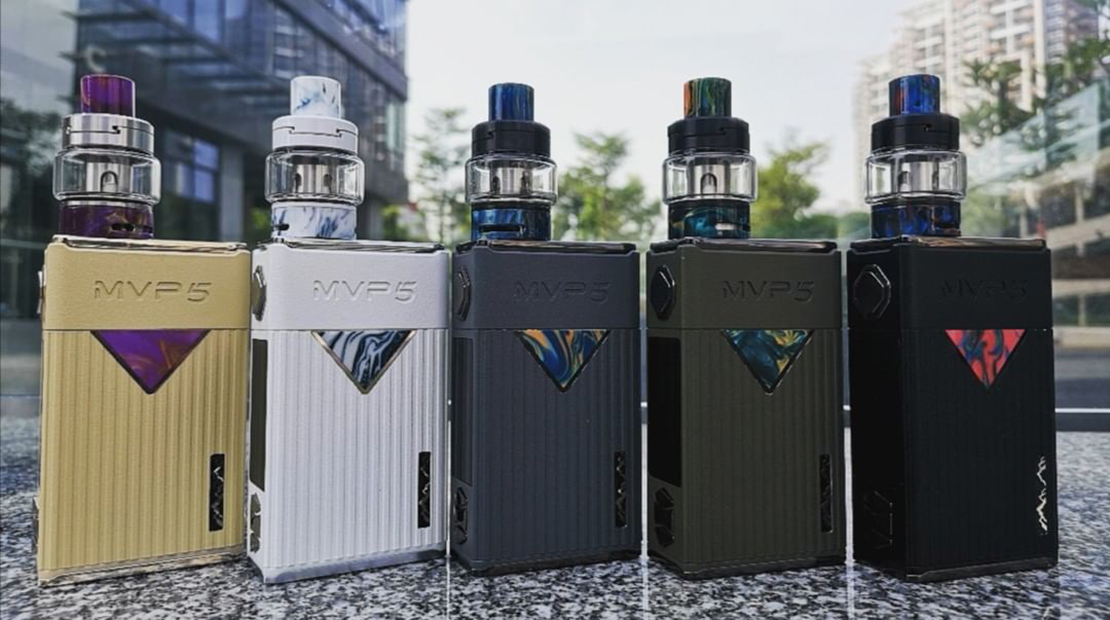 What does versatility mean? Capable of doing something unique and have the ability to possess more functionalities. We always come across something with a multi-functions prefix like a multi-function display or a multi-function wristwatch. So, how about a multi-function vape device? Let's have a look at Innokin MVP5 Ajax Kit (

) .
This Innokin MVP5 Ajax Kit is the 5th generation of MVP series, which is a more powerful and versatile MVP box mod.
Let's see the interesting functions of Innokin MVP5 Ajax Kit. It's a power bank if your phone battery is dead. It's a flashlight if you need some light in a dark environment, and it's a compass if you lost your way outdoors. In a word, it's a very versatile vape device.
The capacity of the internal battery is 5200mAh and it supports USB-C 2A quick charge.
The tank that preinstalled on this device is the Ajax tank. Of course, you can install your own Innokin Zenith Tank or Innokin Zlide Tank if you want to do MTL vaping. And the mod will automatically adjust the wattage that works best for your coils when you replace a new tank.
Specifications:
Battery: 5200mAh
Wattage Range: 6-120WVoltage
Max: 7.5VCut off time: 3-18sec
Tank resistant: 0.16Ω(50-80W)/ 0.35Ω(30-55W)
Tank capacity: 2ml / 5ml (Ajax tank)
Max. Output current: 35A
Resistance range: 0.1-3.5Ω
Thread Type (Ego/510?): 510
Charging Current: 5V 2A
Kit Includes:
Innokin MVP5 Mod * 1
Innokin Ajax Tank (0.16ohm coil installed) * 1
0.35ohm coil * 1
Spare glass * 1
O-rings * 1
USB Type C Lanyard cable * 1
User manual * 1
Innokin MVP5 Ajax Starter Kit:(

)
Now you can find it in our store.
Click here to see: https://www.ave40.com/innokin-mvp-5-ajax-starter-kit-5200mah.html
Vape Wholesale & buy Electronic Cigarettes online in Bulk.
Quality Vape Products, Trusted Vape Wholesale Supply by Vape Shops Owners.
Wholesale Inquiry: https://www.ave40.com/wholesale-service.html
Thanks for Reading!