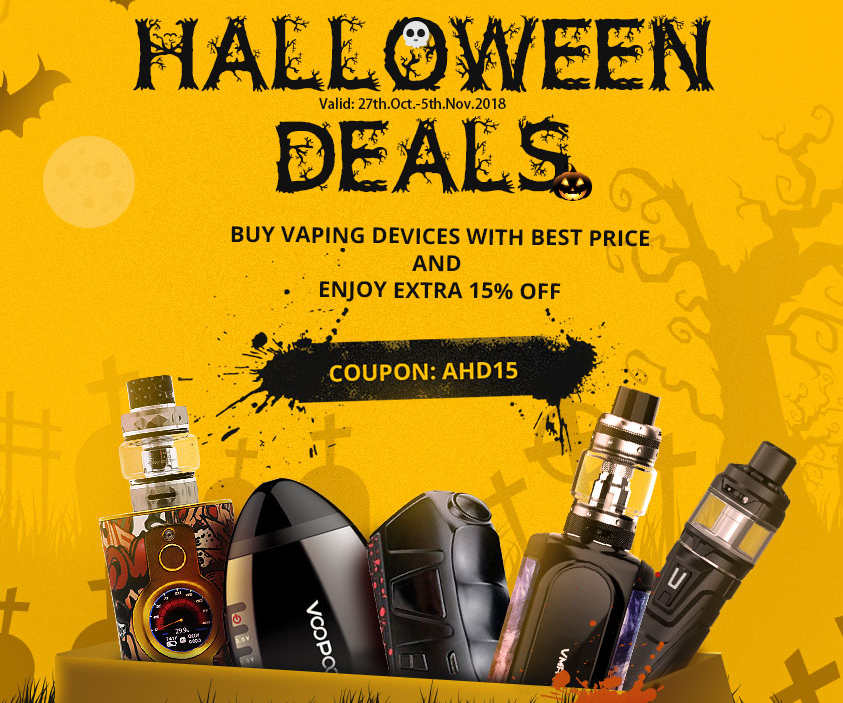 Greeting guys!For welcoming the Halloween Day 2018,We Ave40 bring you a big gift ever in this year.
As what you see from the picture above Just use this coupon code:AHD15 when you are ready to pay,you'll get 15% off directly without any extra conditions. Here are some hot sale devices i want to recommend to you.
Hellvape Dead Rabbit RTA
Voopoo Vmate 200W Kit With Uforce T1 Tank
Vaporesso Luxe Kit
Dovpo Topside
Joyetech Ultex
Smoant Naboo
Hellvape ReBirth RDA
What's more,we also prepare another gift for you.
Ave40 Vaping GiveAway For 2018 Halloween: Win a Free iJoy Stick VPC Kit