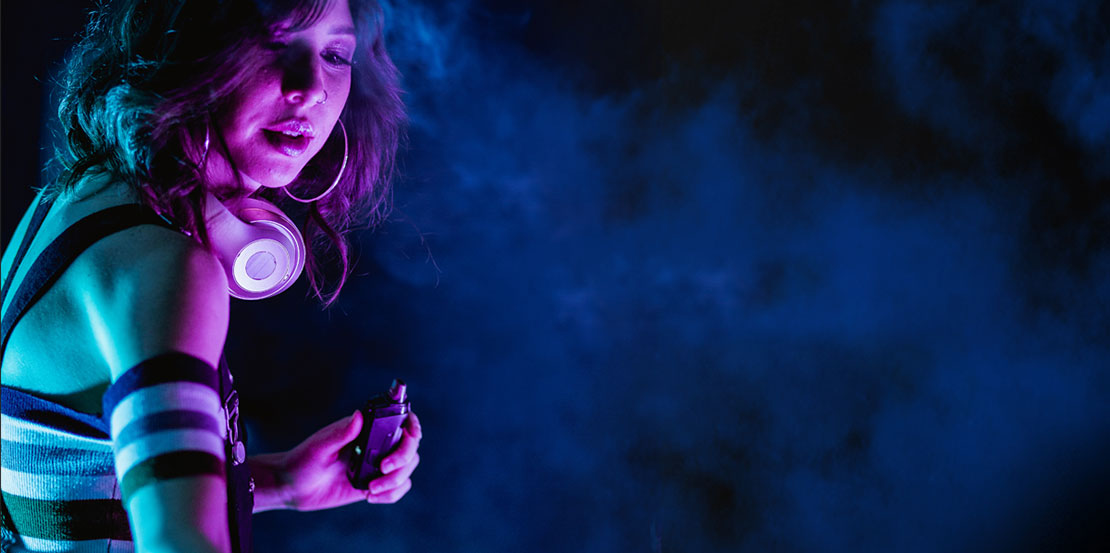 What do you think of the aegis series devices from Geekvape? Tough, strong, versatile, and fabulous? It's undeniable that it's fairly unique in the vape market. And obviously, Geekvape is good at taking full advantage of its marvelous design gene. Let's check out the next great device, Geekvape Aegis Boost Kit.
Apparently, the profile design of this Geekvape Aegis Boost Kit, leather sleeve section and the zinc alloy frame, inherits the original taste of aegis series. Obviously, IP67 waterproof, tear-resistance, corrosion-resistance, and stain-resistance are also all supported.
Different from the other pod mod vape kits, Geekvape specially designed two different drip tips for multiple vaping choices. Of course, you'll get two coils from the packaging as well. GV boost 0.4ohm coil and GV boost 0.6ohm coil. On the other hand, the bigger one drip tip is for RDTA, but it's not included in the packaging, so you need to purchase it separately.
Just like the picture above shows, the pod cartridge features a unique lock section to ensure there are no falls or slips due to accidental bumps.
There're a few innovative designs on the pod cartridge as well. The twistable airflow valve, and top fill port and the quick-lock system.
As always, this Geekvape Aegis Boost Kit is also equipped with patented AS chipset inside. What can we get from this chip? Less than 0.08s firing speed, advanced surge and overheat protection, and variable resistance adjustment, etc.
The capacity of the internal rechargeable battery is 1500mAh and you can charge it via the stealth USB port on the left side of the kit.
Specifications:
Dimensions: 106.8 x 39.2 x 27.7mm
Material: Zinc-Alloy, Leather and Silicone
Battery Capacity: 1500mAh
Wattage Output Range: 5-40W
Voltage Output Range: 1.0-6.0V
Firing Speed: 0.08s
Max Power: 40W
Coil: MESH
Coil Resistance: 0.6ohm
Charging: Micro USB port
Charging Current: 5V/1.5A
Refill Method: easy access top filling
Airflow: easy access airflow valve
Kit Includes:
GeekVape Aegis Boost Pod Mod Kit * 1
0.6ohm KA1 Mesh Coil* 1
Coil Tool* 1
Drip tip* 1
Micro USB Cable* 1
USB Cable* 1
User Manual* 1
Now you can find it in our store.
Click here to see:https://www.ave40.com/geekvape-aegis-boost-pod-mod-kit-40w.html
Vape Wholesale & buy Electronic Cigarettes online in Bulk.
Quality Vape Products, Trusted Vape Wholesale Supply by Vape Shops Owners.
Wholesale Inquiry: https://www.ave40.com/wholesale-service.html
Thanks for Reading!