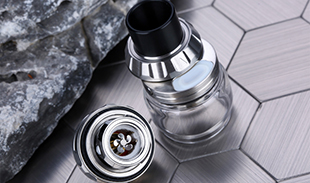 What will happen if a mesh tank is equipped with a turbine structure? That's what we talk about here, the Eleaf Rotor Sub Ohm Tank!
Parameters:
Diameter(atomizer base): 26mm

Diameter(5.5ml glass tube): 28mm

Height: 56mm

Weight: 66g

Material: SS

Capacity: 5.5ml/2ml

Thread: 510

Drip tip: 810
Package Included:
5.5ml Version

1 * Eleaf Rotor Tank(5.5ml Version)

1 * 0.2ohm(40-90W) HW-T Coil(pre-installed)

1 * 0.15ohm(50-100W) HW-M Coil

1 * User manual

Spare parts

2.0ml Version

1 * Eleaf Rotor Tank(2ml Version)

1 * 0.2ohm(40-90W) HW-T Coil

1 * 0.15ohm(50-100W) HW-M Coil

1 * User manual

Spare parts
The Details
The USP of this Eleaf Rotor Sub Ohm Tank is its turbine mesh coil inside. Just like the picture above shows, the overall structure design is not much different from the other mesh coils in the vape market. Just the little thingy in the middle of the coil, it is like a turbine or a fan, whatever you prefer to call it, it's rotatable. When you inhale or exhale, the airflow will drive this fan to spin.
So what're the benefits we can get from this kind of design. I think nothing is more important than better flavor. The small propeller creates turbulence and swirls within the airflow. The vapor is more consistently distributed, which in turn delivers a better flavor than common mesh coils.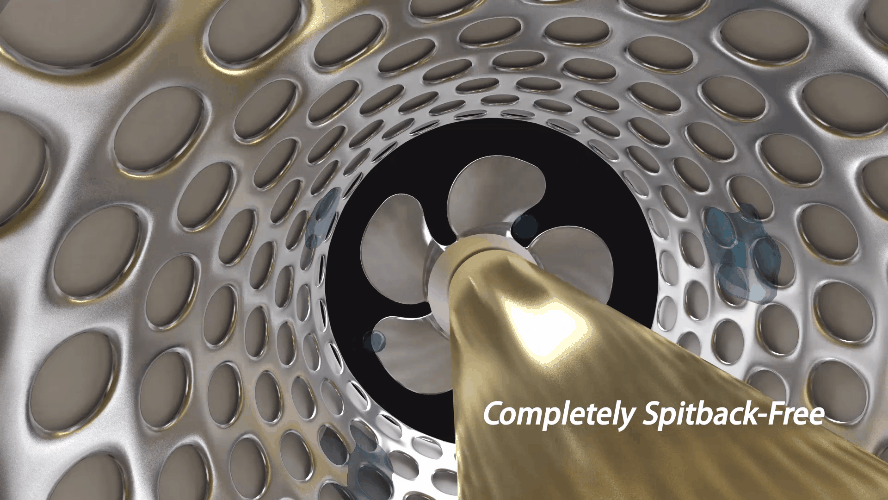 What's more, Any vapor droplets that are not properly atomized hit the propeller, and are driven centrifugally back onto the mesh heater element to be atomized again. In other words, there's no spit-back anymore.
Except for the special turbine mesh coil, what else we can get.
The slide-to-refill design with the lock button is definitely comfortable to use. It will not complicate the operations but make you feel much better. You don't need to worry about the accidental opening of the top cap when you put the tank in your pocket or bag, so there's no accidental and annoying leakage!
The Gallery
Now you can find it in our store.
Click here to see: https://www.ave40.com/eleaf-rotor-sub-ohm-tank.html
Vape Wholesale & buy Electronic Cigarettes online in Bulk.
Quality Vape Products, Trusted Vape Wholesale Supply by Vape Shops Owners.
Wholesale Inquiry: https://www.ave40.com/wholesale-service.html
Thanks for Reading!