Regular Price
$29.99
Regular Price
$35.66
Dear Customers,
We are sorry that we have to suspend our retail function temporarily as we have been encountering with payment collection issue and logistic challenges.
Despite of this partial functional shutdown, other functions of our website remains intact.
For wholesale inquiry, please contact [email protected]
Again, our sincere apologies for any inconveniences that this may cause you.
And thank you for your support for Ave40.
Sincerely,
Team Ave40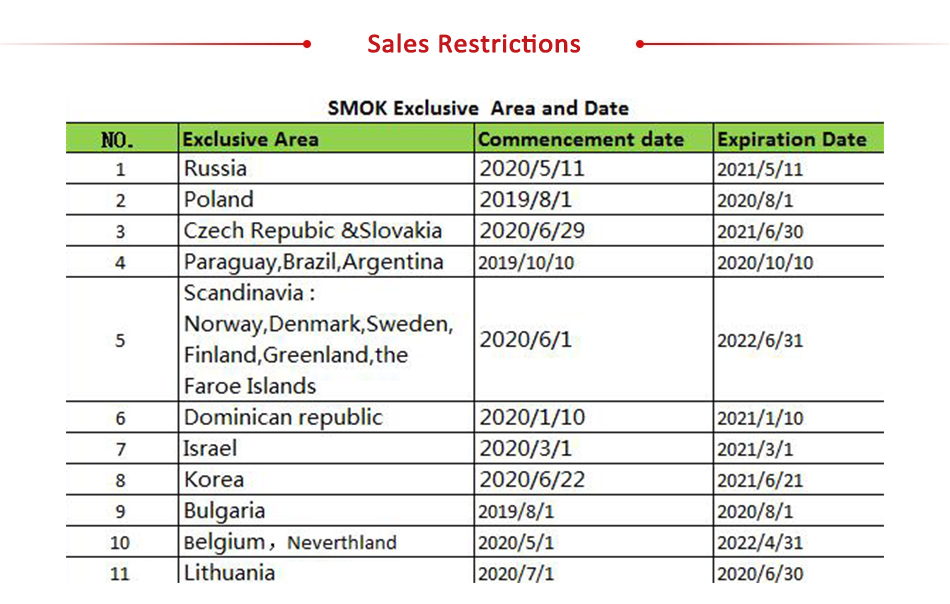 As expected, the powerful TFV series has finally returned! This new king Smok TFV16 tank will make its global debut very soon. Equipped with two new mesh coils for the best flavor and the max vapor. By adopting a gigantic bulb pyrex glass tube, Smok TFV16 tank enlarges the e-juice capacity to an unprecedented 9ml. It implements a sealed top refill system and adjustable dual slotted bottom airflow to produce massive vapor and superb flavor. Besides, the revolutionary top cap with a secure locking mechanism can effectively avoid leakage problems. Besides, the base of Smok TFV16 Tank is higher than other tanks, which provide more space for upcoming airflow. For the connector, TFV16 uses a gold-plating 510 thread connecter to increase rub resistance and strengthen electrical conductivity. There are six colors available for your selections!
We also recommend:

Two new mesh coils for the best flavor
The largest e-liquid capacity ever
Secure locking mechanism & Top refill system
Raised tank base provide more space for upcoming airflow
Innovative atomizer base design
Gold-plating 510 thread connecter
Six colors available for your selections

Material: SS
Size: 32*64.5mm
Weight: 94g
Capacity:9ml
Thread: 510
Color: Black Plating, Red, Blue, Gold, Stainless Steel, 7-Color

Standard/U.S. Edtion
1 × TFV16 TANK(9ml)
1 × TFV16 Mesh 0.17Ω Coil(Pre-installed)
1 × TFV16 Dual Mesh 0.12Ω Coil
1 × Bulb Glass Protective Silicone Sleeve
1 × Glass Tube Replacement
1 × User Manual
Spare Parts

3 Months warranty for our products from the date of delivery. We will not take responsibility if any damage is caused by false use or man-made sabotage. Read the User Manual carefully before you start to use it.