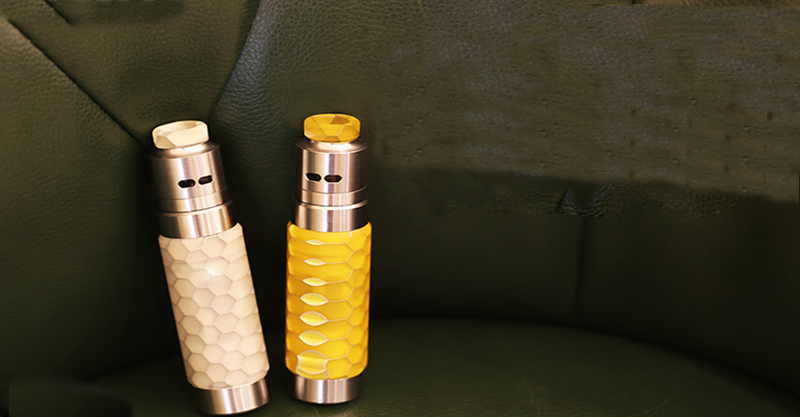 [tabs] [tab title="Features"] Resin tube and press structure fire button Powered by both 18650 and 20700 battery cell The smoothest airflow and the best flavor Newly introduced Clapton coil Interchangeable exterior sleeves in attractive materials and patterns Adjustable side airflow[/tab] [tab title="Parameters"]Wismec Reuleaux Rx Machina Mod Brand: Wismec Height: 81.3mm Diameter: 28mm Cell Type: 20700 Cell (included, 3000mAh) / 18650 Cell Thread: Gold-plated 510 Pin Material: Stainless steel + resin/plastic Color: Honeycomb Resin, White Honeycomb, Swirled Metallic Resin, Knurled Blackout Wismec Guillotine RDA Diameter: 35mm Height: 24mm Thread Type: No Thread Connection Material: Stainless Steel Color: Yellow Resin, White Resin, Yellow PEI, Black Stainless Steel[/tab] [tab title="Package included"] 1 x Reuleaux RX Machina Mod(no cells) 1 x Guillotine RDA 1 x Battery Sleeve 2 x Clapton Coil 1 x Cotton 1 x Warning Card 1 x Manual 1 x Spare Part(3 x Seal Ring; 2 x Hexagon Screw; 1 x Positive Contact; 1 x H2 Wrench)[/tab] [/tabs]
Wismec Reuleaux Rx Machina Mod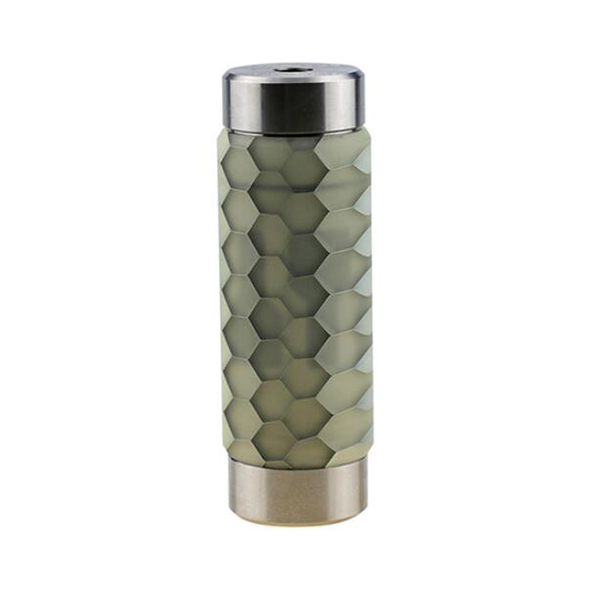 Wismec borrows from the ExMachina concept, creating a stunning and pretty awesome device- Wismec Reuleaux Rx Machina Mod. The Reuleaux RX Machina comes in four colors(honeycomb resin, white honeycomb, swirled metallic resin and knurled blackout) and falls into 6 parts, including battery sleeve, battery bottom cap, fire button, decorative tube, battery top cap, and PEI tube(optional accessory). The Wismec Reuleaux Rx Machina mod is a quite special device ever been created as it is furnished with some buttons inside the tube. You can experience the 20700 Mech mod by these internal buttons when pairing with Guillotine RDA. This mod is also powered by 18650
battery
with the assistance of adaptive battery sleeve. This lightweight, compact yet powerful device has some decorative sleeves to replace the decorative tube easily by unscrewing the 510 top cap. You totally choose colors or patterns tailored to your preference.
Wismec Guillotine RDA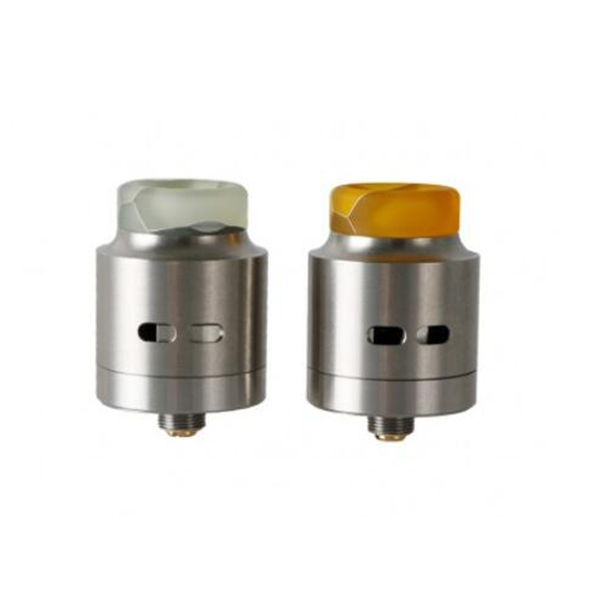 As a detachable and reassemble device, Wismec Guillotine RDA is easily cleaned and maintained. The Wismec Guillotine RDA included in
Wismec Reuleaux Rx Machina Kit
is made with stainless steel, making for a durable and solid small device. The special drip tip of this RDA is designed to offer the smoothest and the best flavor by controlling air flow through side airflow system. Adopting new Clapton Coil, the Wismec Guillotine RDA has a centered and dual-post configuration, allowing you to replace coils conveniently and simply. This rebuild-able deck also has a removable lower sleeve, and if this lower sleeve is installed again, it not only serves as the juice well but also controls the airflow direction. Compared with other
RDAs
, the Wismec Guillotine RDA has no thread connection, which is intended to simplify the assembly process.