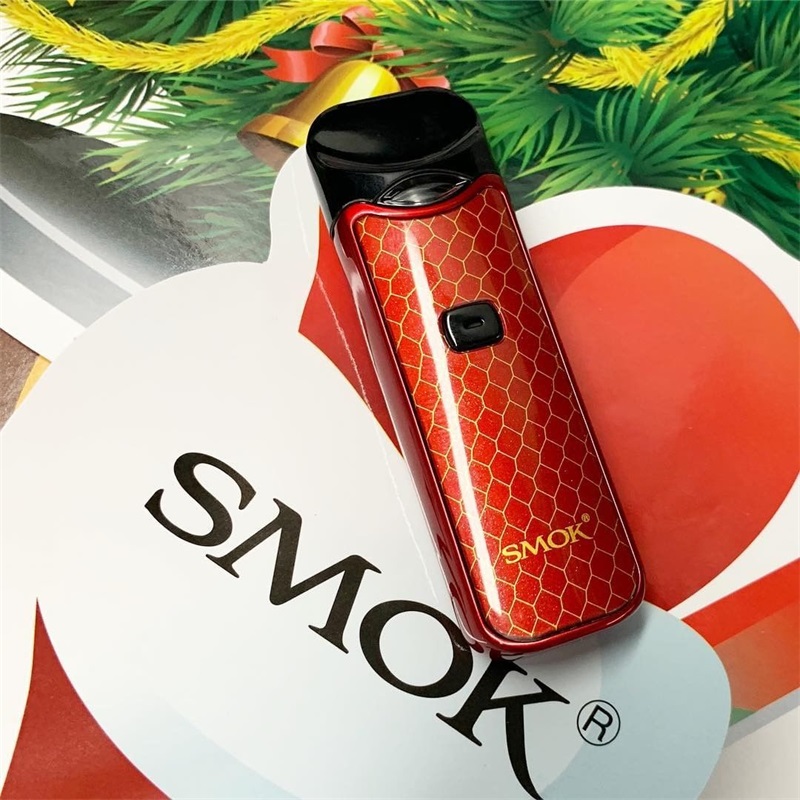 There's no need for me to tell that how popular is Smok novo kit in so many vapers and reviewers.Everytime when Smok releases new kit or tanks,people all pay their great attention to them.This time,Smok just released another new pod system kit---smok nord kit.So what's the difference between this kit and novo kit?Let's check it out.
Smok Nord Kit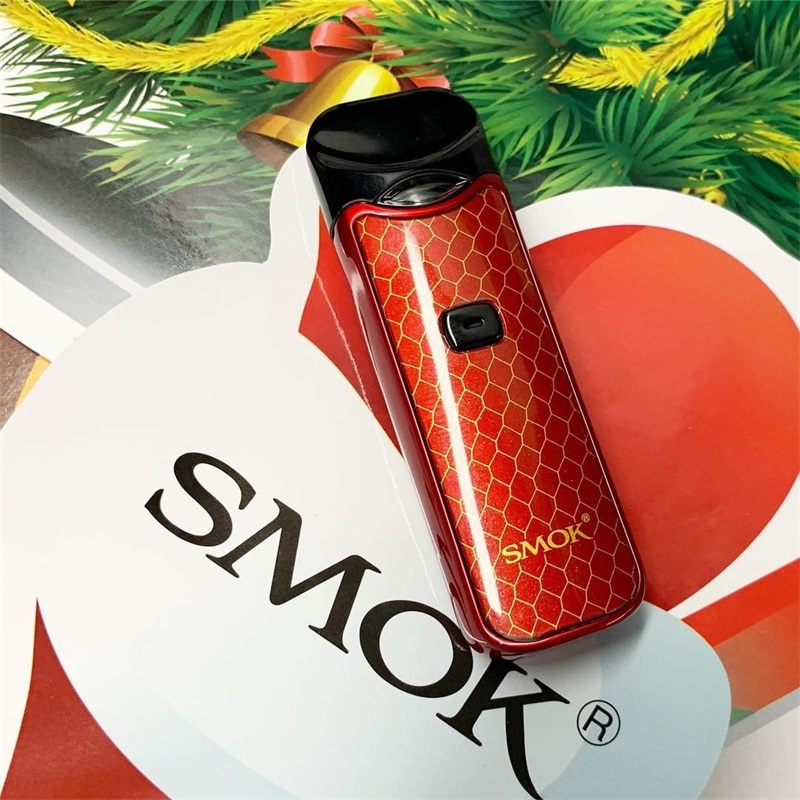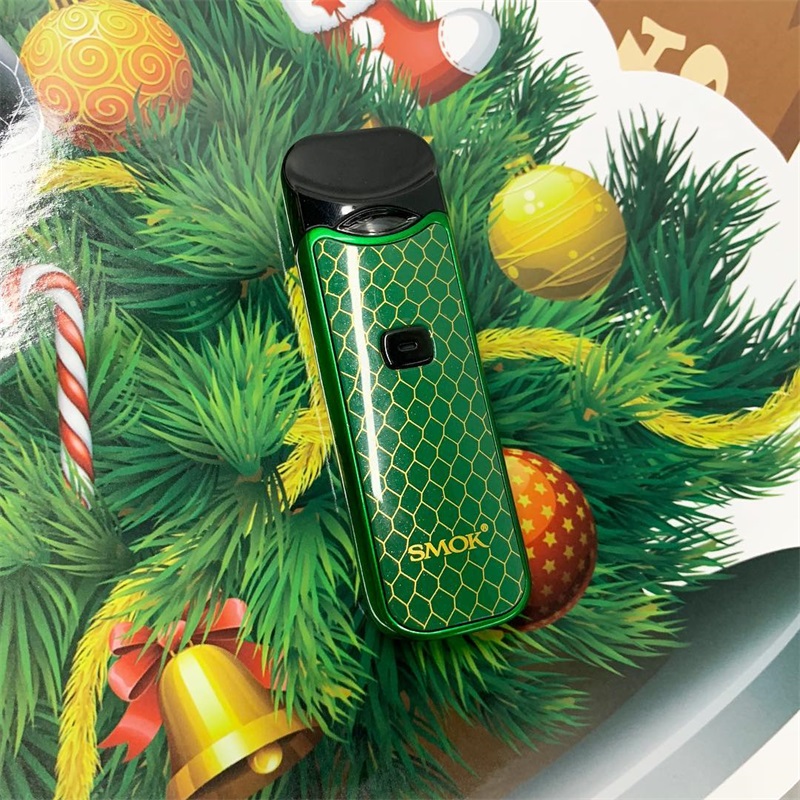 Parameters
Size: 94×30×18.8mm

Weight: 80g Battery

Capacity: 1100mAh

Capacity: 3ml

Power Range: 10W-15W

Input Voltage: 3.3v-4.2v

Charging Current:370mA

Charging Voltage: 5V

Standby Current: <100uA
Package Included
1×Nord Mod (Built-in 1100mAh)

1×0.6ohm mesh coil for sub ohm vaping

1×1.4ohm regular coil for MTL vaping

1×USB Cable

1×User Manua

l
Smok Novo Kit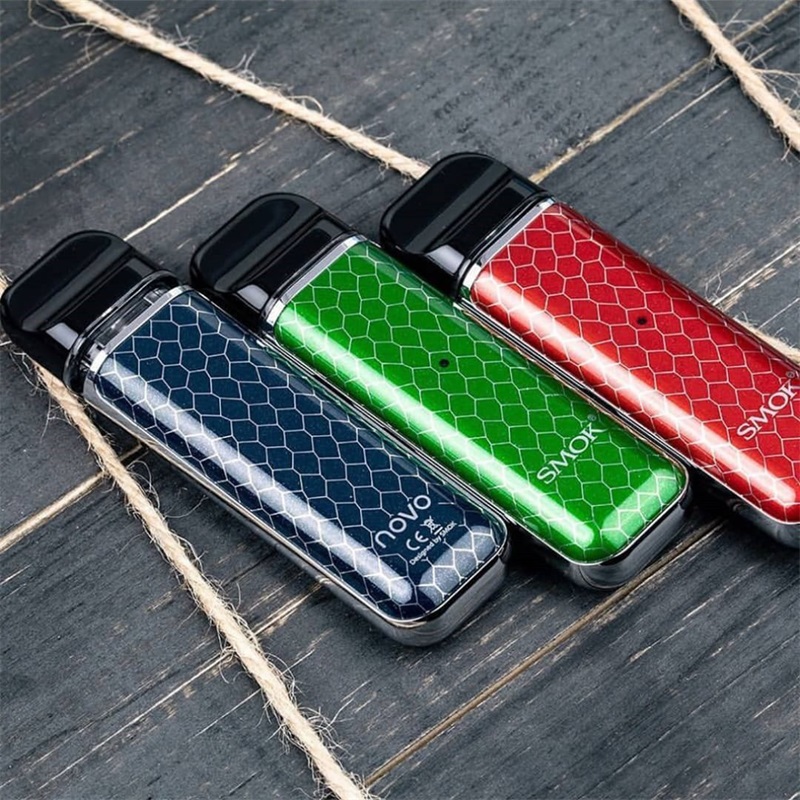 Parameters
Size: 88.3 x 24.3 x 14.3mm

Weight: 40g

Battery Capacity: 450ml

Standby Current: <200uA

E-Juice Capacity: 2ml

Input Voltage: 3.3V-4.2V

Output Wattage: 10W-16W

Covered with Cobra Pattern Ergonomicc Design and Portable Size Air-Driven System
Package Included
1x SMOK

Novo Device

2x Pod (No e-liquid)

1x USB Cable

1x User Manual
The differences
Look through their two parameters, what do you get in mind? Well the obvious difference you can tell is their size and different structure.Smok nord kit get a bigger weight because of the bigger volume. And although they're both pod system kits, but the detailed struture is a little different. Look below.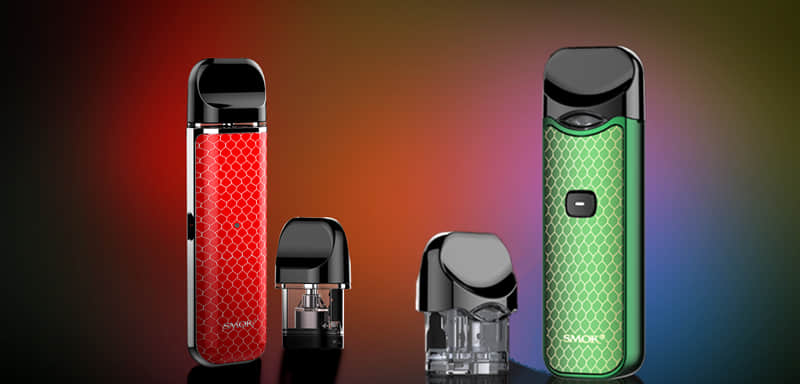 Smok novo kit just has one 2ml undetectable pod in the package, that's mean you need to purchase another one standby pod. Well something different with smok nord kit. Although there's also one pod included, But this time Smok applied two different coils in this kit, one regular 1.4ohm mesh coil and one 0.6ohm regular coil, for different vaping habits, and the pod capacity is 3ml.
.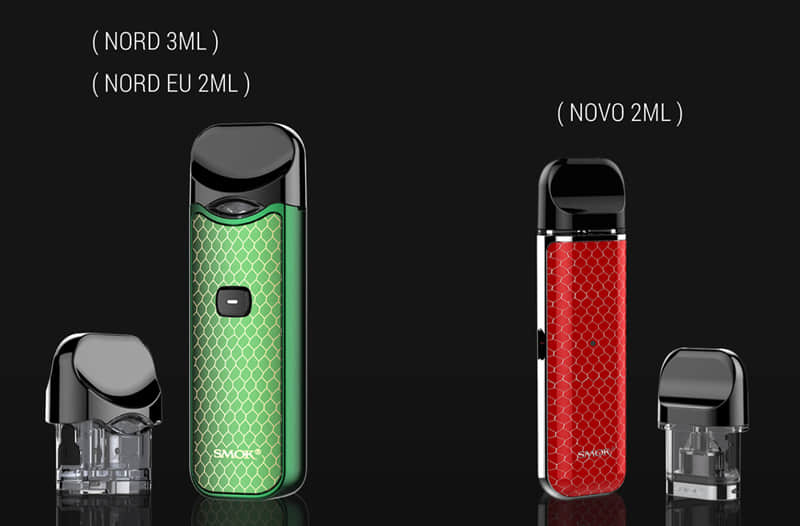 On the other hand,this time Smok nord kit gets a button on the mod for operating,differing from the air-driven design novo kit. And the indicator kept for telling the battery power.Just press the button two times,the light color will tell you that.Red color tells you the power is under 30%,orange tells you it's between 30% - 70%,and white color tellsyou it's more than 70%. The most important is that Smok nord kit gets a bigger 1100mah battery inside which is far more than Smok novo kit, offer you longer vaping time. That's all the differences i want to tell you guys.
If you want to know the details about them, click the link below to find.
Smok Nord: https://www.ave40.com/smok-nord-pod-system-kit-1100mah.html
Smok Novo: https://www.ave40.com/smok-novo-pod-system-kit.html
The balck friday is coming,you can get big discount coupon code here:Balck Friday Sale
Thanks for reading.