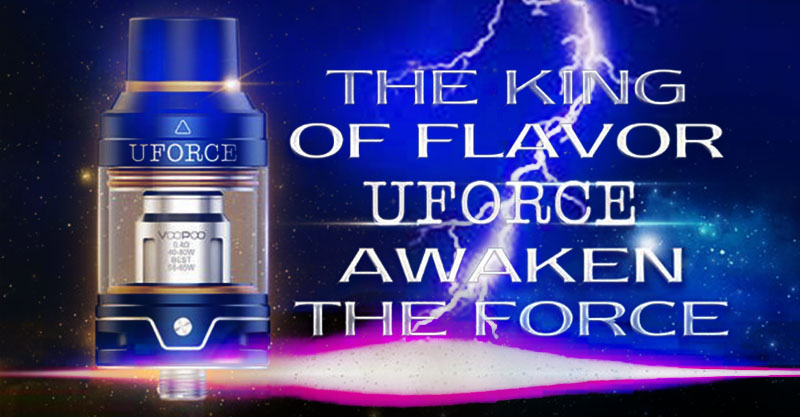 In the vaping market, Voopoo is one of those alluring companies that seems to promise wonderful and attracting things. Flagship products like Voopoo Uforce at budget prices. It is a company that aims to become one of the leaders of the vaping community, designing and producing high-quality products and offering the best customer services. I love the Voopoo series for many reasons like its unique style and good craftsmanship relative to other e-cigs. That device is full of many excellent ideas-high-quality materials, portable and overall performances.

At the outset of 2018, this respected company has unveiled a brand-new product called
VOOPOO UFORCE Atomizer
. This device is not a total fulfillment of every objective that it has set for itself. Its excellent design and exuberant colors surprise me, though. These features will make me stand out among my vaper's friends when showing off it in front of them. At the starting price of $33.90, the Voopoo atomizer puts together many sought-after features and specs inside its design that is as pretty as Smok or Smoant peer.(such as top oil filling, various colors and air-Atomization-out air).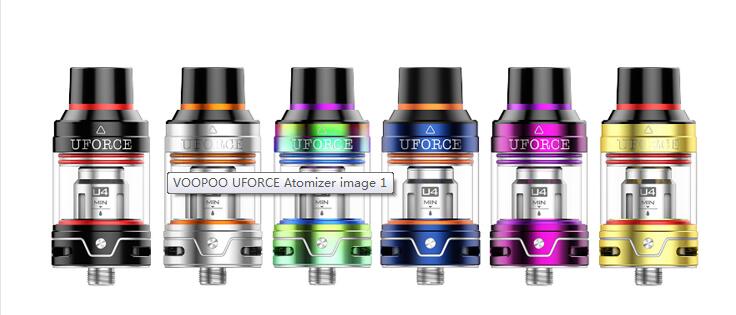 To be honest, as a seasoned e-cig's review, this
atomizer
is a rare device that impressed me very much and gave me comfortable and excellent experience while I was unboxing it. This small packaging is suitable for this small atomizer, which contains a manual instruction, a colorful atomizer, a warrant card, along with rings and glass tube.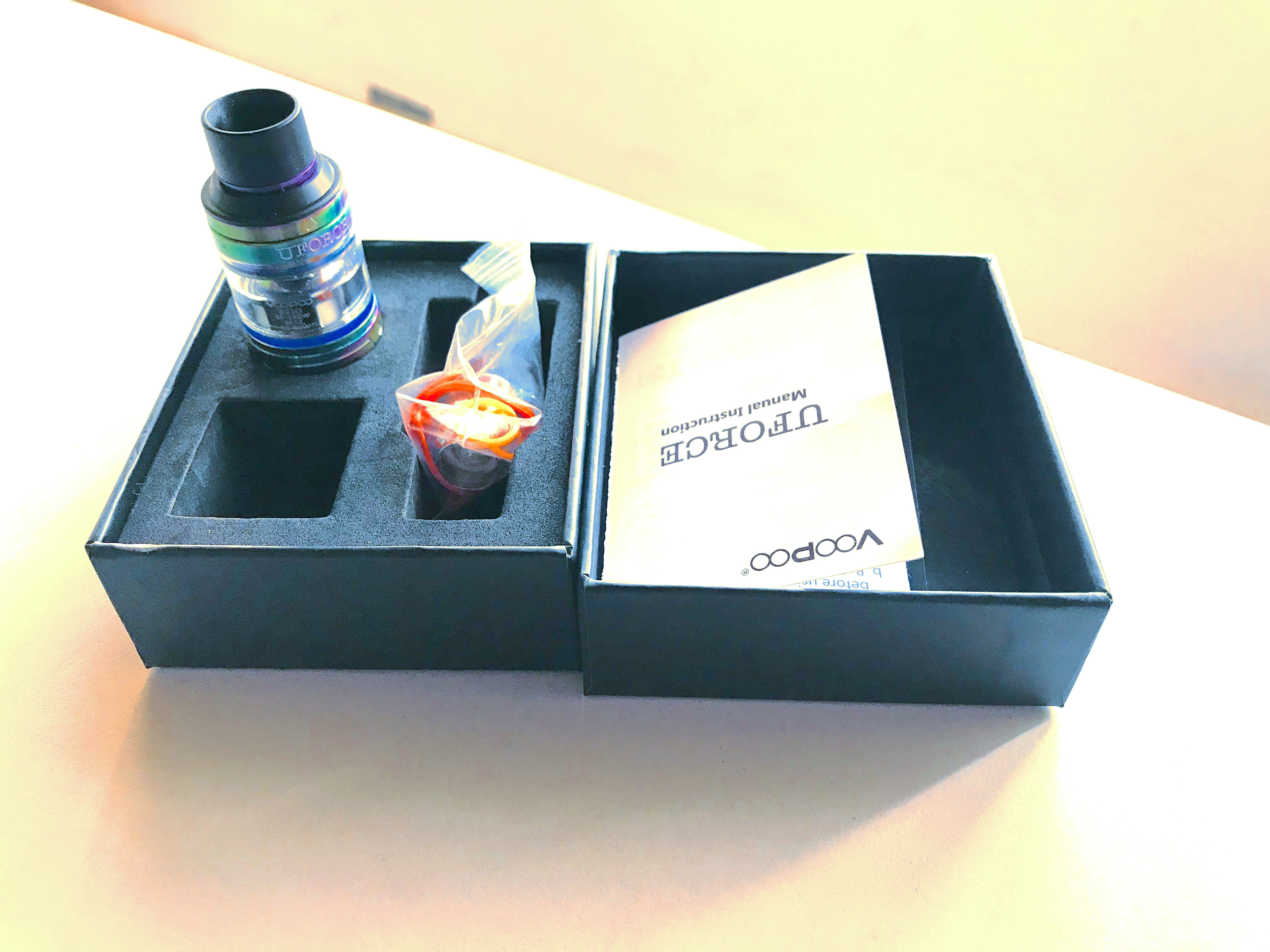 The sense evoked by the Uforce's design is portable and good-looking, comparing it against anything from other e-cig's companies. You may disagree with me and think that I am overreacting to the device with pretty appearance. The Uforce comes in several colors, such as black, silver, rainbow, blue, purple and gold, all of these add the vitality to the whole device. In fact, this good-looking tank will win the vaping market quickly, especially in the vaping market in which there are many similar products coming onto the market. Those producers who don't care their product's design and appearance will lag behind the trend. I am confident in saying that the Voopoo Uforce looks like cute and modern. The detachability of this device has been a total triumph relative to other tanks. You can detach and clean your device to deliver and maintain the pure and clean flavors. It is a good news for those who are particular about tastes. I reviewed some closed-system vape pens, which are hard to clean and disassemble it. This Voopoo Unforce fixes this problem ailed producers.  After the VoopooDrag Mod, which I reviewed a few month, this device is the second Voopoo product I've had the pleasure of getting with a 3.5ml e-juice installed in the structure of 24.6mmX 54.05mm atomizer. Additionally, I found it excellent usage and convenience as the Voopoo also has added the top filling system to the Uforce: Push the top cap to open and fill beloved and preferred e-juice with the tank. The biggest advantage of this system over other oil filling systems like the bottom oil filling can prevent oil leakage and keep the device clean.
Another merit from Voopoo with Uforce is its adjustable airflow valves. It is a welcome feature, which Voopoo enhanced with a little technology tweak. You must experience an accurate and rich flavor by adjusting these airflow holes. Last few days, I paired this atomizer with various mods, and the Voopoo Drag is an ideal choice. I felt satisfying vaping experience following filling oil and adjusting airflow holes. True to its name, it delivers massive vapor production as well. But my only complaint about the Voopoo Uforce is the mouthpiece. It is detachable drip tip, which the official explains as this design aims to switch drip tips from 510 or 810 mouthpieces.  I injected e-juice into the coil head after removing the drip tip, though many people won't be as silly as I am. As for beginners, it is a problem, though. Perhaps, this product is targeted at some seasoned vapers.  Both at design and size,  it is a good tank. Ave40 offers both
Voopoo drag mod
and
Uforce
, and you can buy these at a favorable price. The Voopoo Uforce is a great atomizer. In today's world of super performance and benign device, no device can well be welcomed without its unique style. I think the Voopoo has one of those. Everything else about the Voopoo Uforce lives up to the high-quality and five start products.