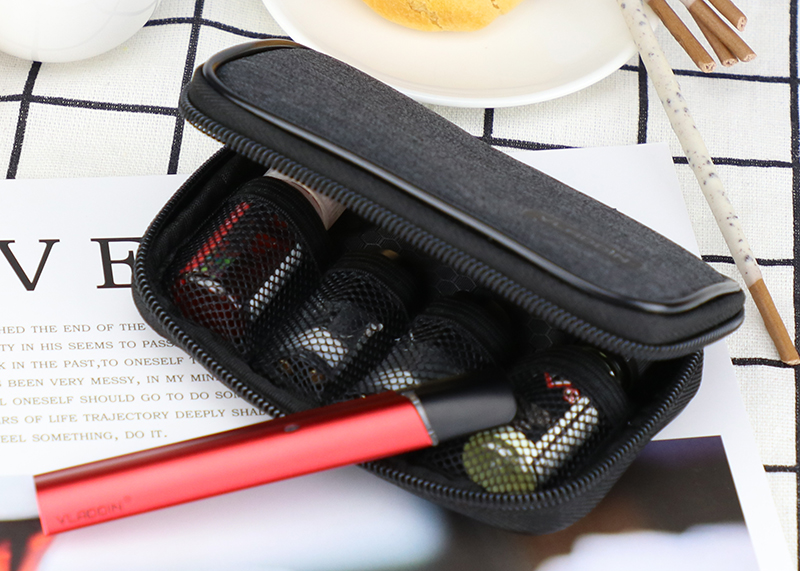 Without exception, Vladdin official always make so many efforts in their peripheral products like vladdin leather case, vladdin PVC bag, T-shirt and so on. Honestly I've never used those before so I can not comment on that if it's useful or not. But judge from all the feedback from Vladdin fans, I think they should be some kinda useful tools or personalized decorations. Actually that's not strange to see that all the vape brands try to make and produce some peripheral products during the period of releasing new devices. Yep, and this time Vladdin releases their new tool again - Vladdin Carrying Case.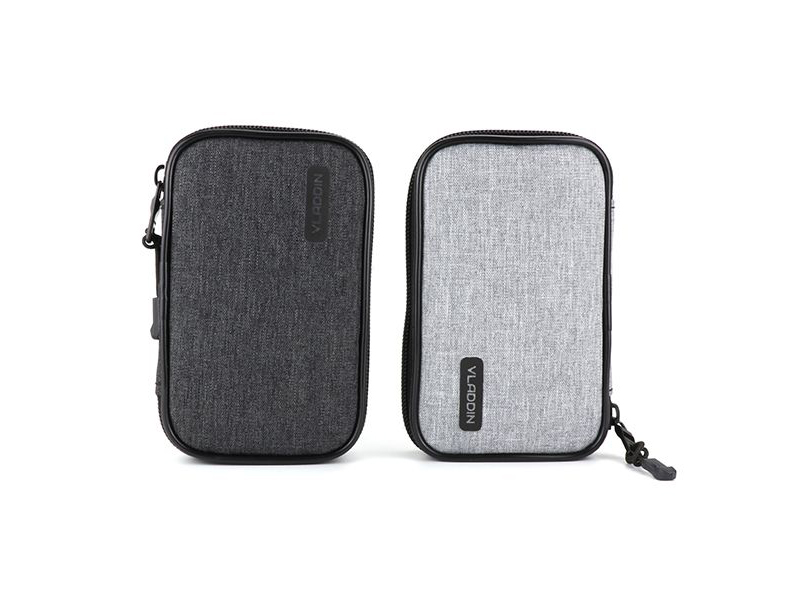 Parameters:
Size: 13.5×9×2.5 cm Material: Made of PVC material, PU Lining, PP plastic board.
The Gallery of Vladdin Carrying Case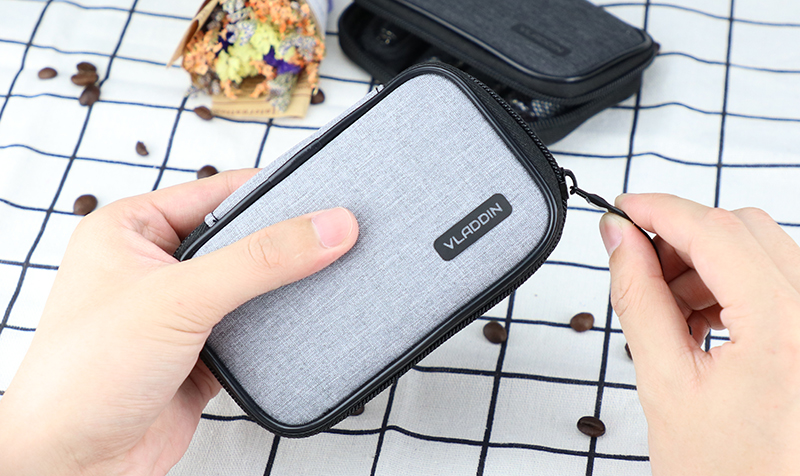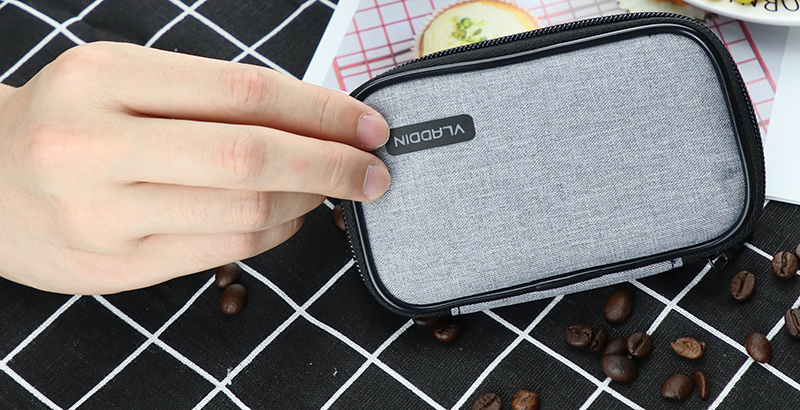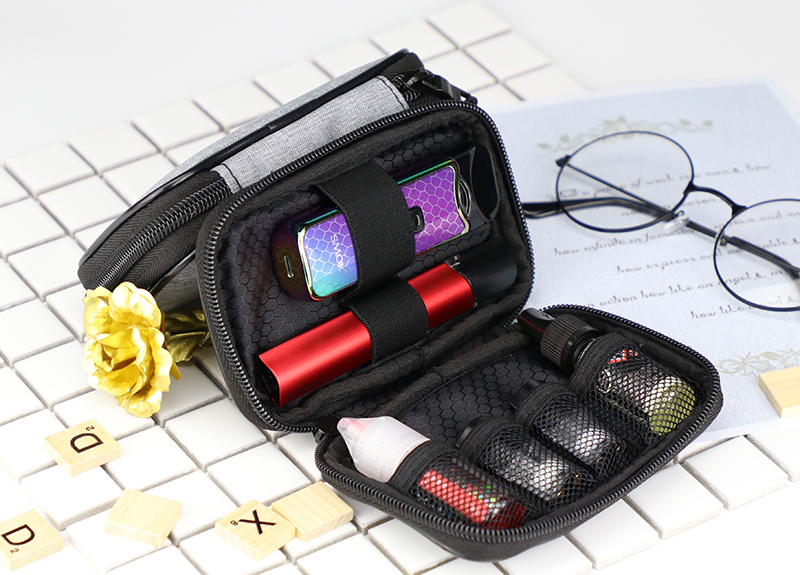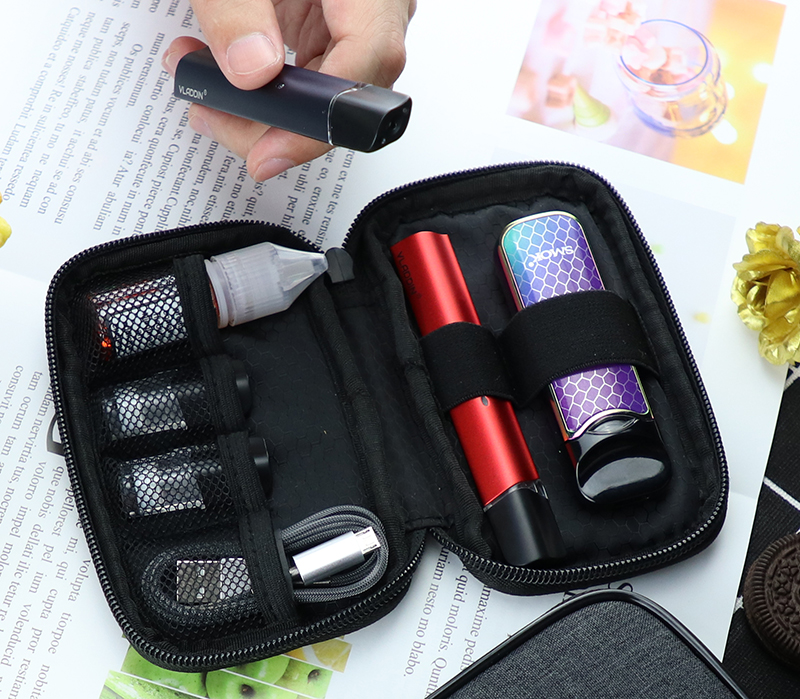 The whole vladdin carrying case is made of PVC, PU, PP material. Literally you can just regard it as a cloth bag like a wallet. The size is superbly compact with lightweight so it'll be not a burden to carry with. Look inside, you can see that their two areas for you to decide which devices or replacements you want to carry with. Although this case is named after vladdin carrying case but you can not not only pack you vladdin devices, but also the others brands products. Like smok novo,smok nord, vaporesso renova zero, lost vape orion series, etc. On the other side, you get four little net pockets to place your replacements. Like empty pod cartridges, USB cable, even a tiny bottle of juice. Overall, The valddin carrying case is an interesting product with practical value. If you're a fan of Vladdin brand, I think you can not miss out on this case; If you're a pod kits lover, This case will also be your best travel choice. Now you can find it in our store. Click here to see: https://www.ave40.com/vladdin-carrying-case.html
Thanks for Reading!