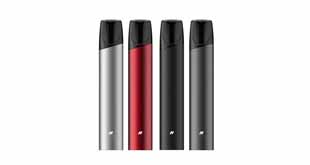 Talking about Rincoe Neso Pod Kit, There's so much we could say! As a pod system kit which released in 2018, Rincoe Neso Pod Kit is not the most beautiful one in the market but it still catches a lot of people. And you can still purchase this pod kit in many vape shops till now! Well as the first pod kit released in 2019 from Rincoe which is also the upgraded version of Rincoe Neso. Will we get some surprises from Rincoe Neso X Kit? Let's check it out!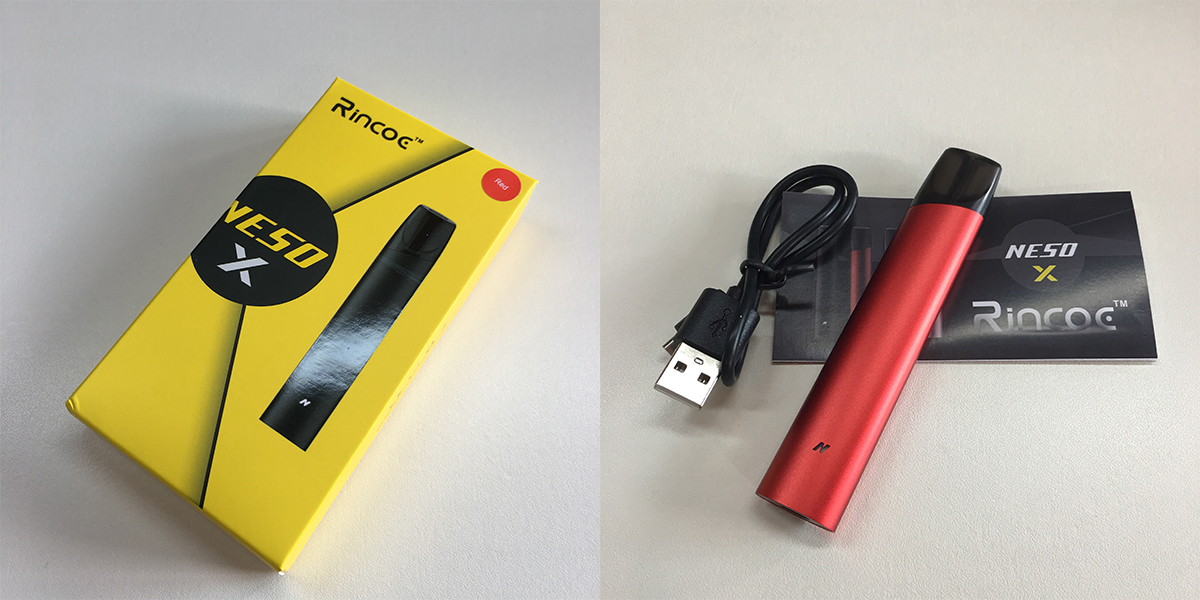 Parameters:
Size: 110 * 20.5 * 12mm
Material: Aluminum alloy
Battery: 350mAh
Pod capacity: 1.8ml
Output: 3.3V
Resistance range: 1.3ohm
Charging: 5V/0.5A
Package Included:
Neso Device
Pod Cartridge
USB Charging Cable
User manual
Certificate card
USB Warranty Card
Pod Design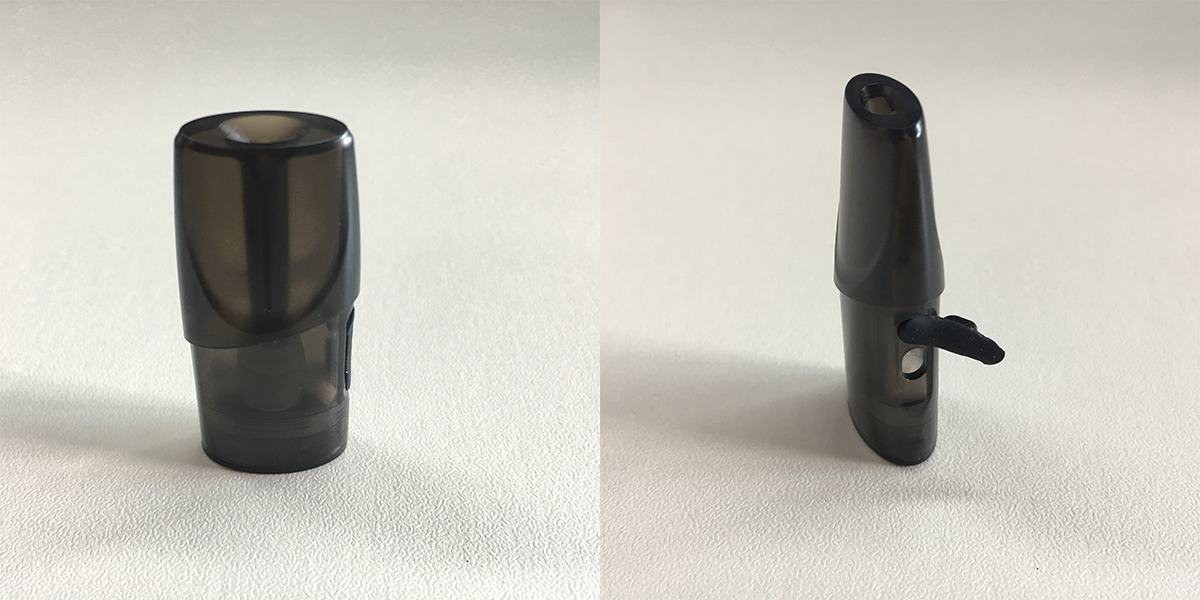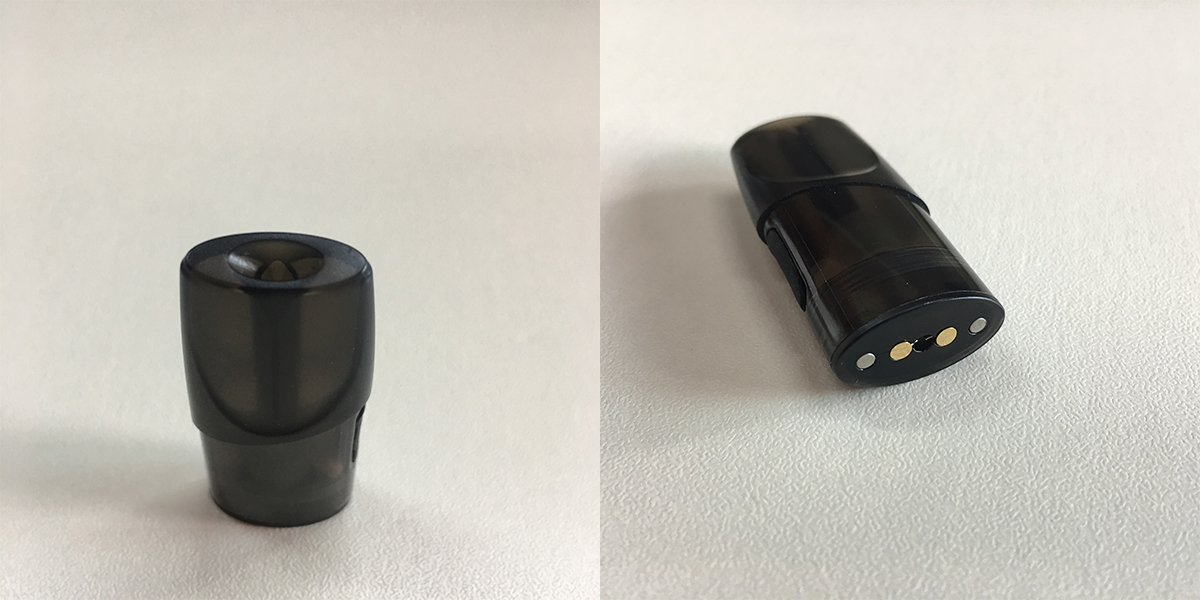 The pod cartridge is made of PCTG material so it's a little transparent. You can see the cotton coil inside of the pod straightly. Well as a pen style pod system kit, there's rarely no huge changes or innovations you could find. Besides, you can hardly distinguish the differences from each pen style pod kit by the appearance. Sometimes you can even see two similar appearance pod kits but from two manufacturers. Honestly since Juul and Myle both have made such great success, There're more and more the same type or appearance pod kits releasing into the market, but we still tend to regard Juul or Myle as our first selection. The reason? I think that's for those manufactures to think about! Well back to the topic, We just talk about the material. PCTG material is always the first material selection which vape manufactures make cause its stability and durability are both brilliant than normal PC material we used to see. Flat drip tip is designed for most people's lips type. As for the cotton coil, which comes with 1.3ohm resistance, is out of the consideration for MTL vaping. Personally I like ceramic coil the best cause I'm a flavor chaser. And we all know ceramic coil always does great in reducing flavor due to its special structure. And cotton coil is a traditional selection in both pod kit and mod kit. On the other hand, It also helps the manufactures to save cost. And I also refill with some freebase liquid, although no throat hit feeling, but the flavor is not bad anyway!
Battery Design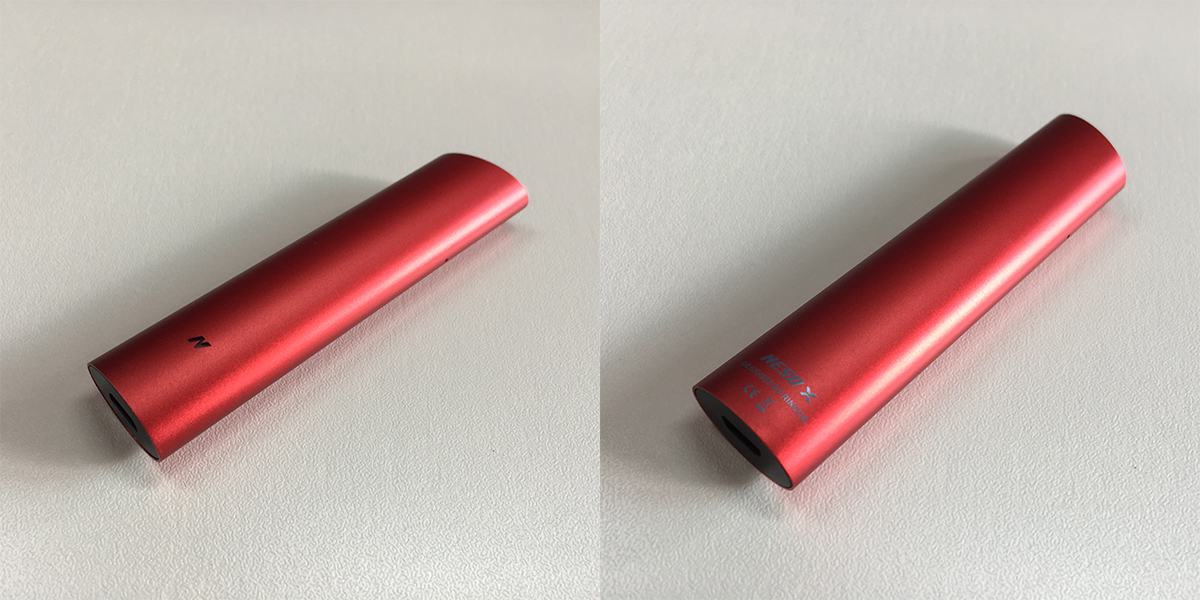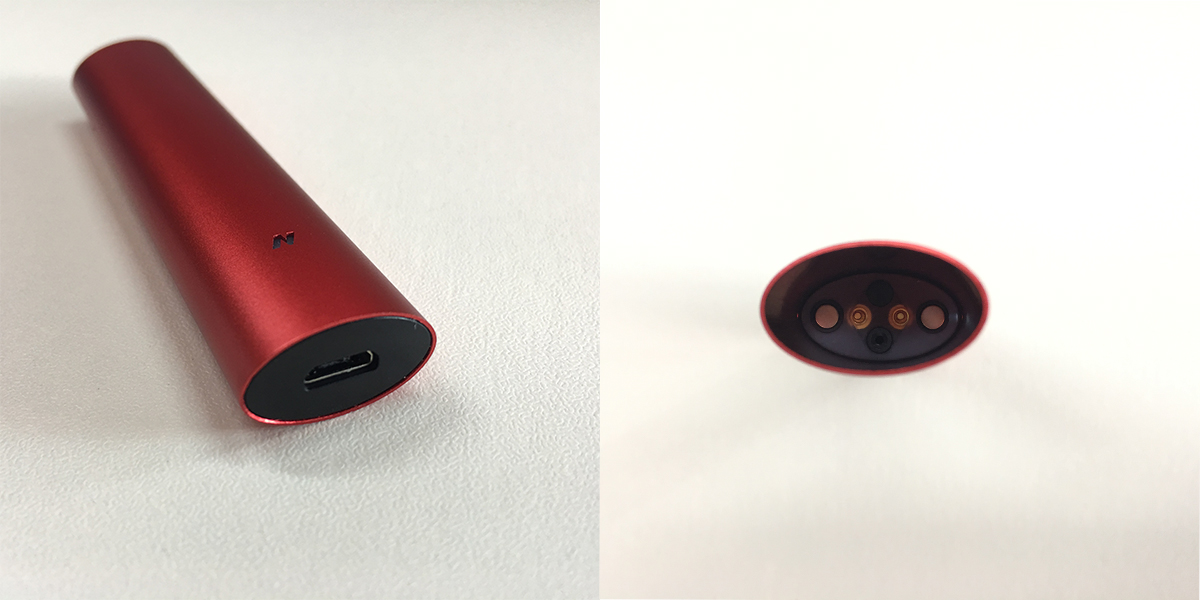 The outer shell is made of aluminum alloy material with polished processing which is a common producing procedure to provide a smooth hand feeling when you hold it. Frankly, I'd like to choose the black one instead of red due to the matte feature of aluminum alloy. Of course, I'd like some other colorful ones but there're only 3 colors available. It'll be kinda strange to see the color options in this Rincoe Neso X Kit cause we already know manufacturers are all glad to make efforts in colors matching which tend to offer more color selections for various preference. But you can only make choices among 3 colors this time. Black, red and gray. On the bottom of the battery, you can see the common USB charging port. Built-in 350mAh battery is also the common capacity in pen style pod kit. But we still can not enjoy the fast charging tech in this kit which means you should wait for nearly 1 hour to full charge this battery! Look inside, you will see there're two brass contacts, two magnetic contact and the inner airhole. There're lots of ways for manufacturers to make the airflow rich, the more, the better. You can see the airholes on the pod cartridges, you can also see some battery mod with airhloes and this inner airholes are the simple and efficient solution. All you gotta do is inhale, air-activated design also make no complicated operations. The airflow you inhaled which also activates the switch will help you operate this pod kit simply and efficiently. The LED indicator is always necessary. When you install the pod cartridge then the indicator will blink one time(it'll blink when you uninstall it). And while you charge this battery, the indicator will blink as well.
The Verdict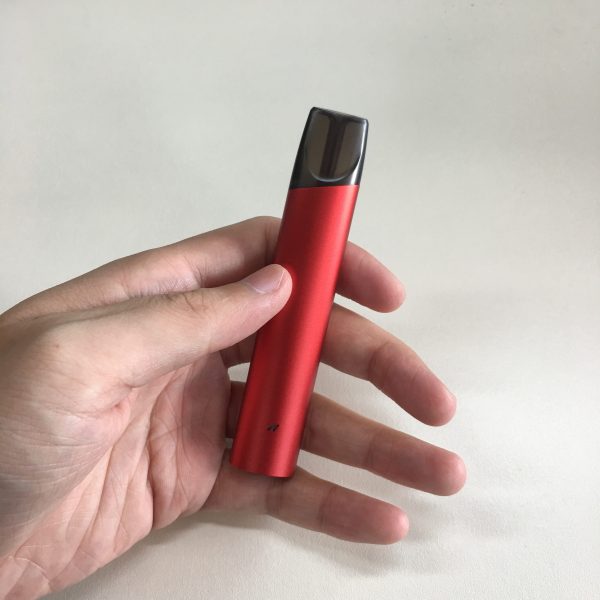 Honestly I don't have too much appreciated words to describe this Rincoe Neso X Kit due to its generality. The common appearance, the common or traditional design and the common pod cartridge. Frankly I can not get where is the upgraded part on this kit cause it's named after Neso X. And you can not also find any reflections from Neso Pod Kit. I'm just thinking about to name it after another suitable name. Well maybe it's not suitable for me to do that! But what goes around, comes around. It's always hard to make choices, well sometimes we're just like regret for the choices we made. The most suitable for you is the best. For me, even though there's no ceramic coil in this Rincoe Neso X Kit, I still tend to try it out for few puffs. I get three box mods and a dozen of pod kits on my table this moment, But I still like Valddin the best. Though it's the most common one. Now you can find this kit in our store. Click here to see: https://www.ave40.com/rincoe-neso-pod-system-kit-350mah.html Thanks for Reading!