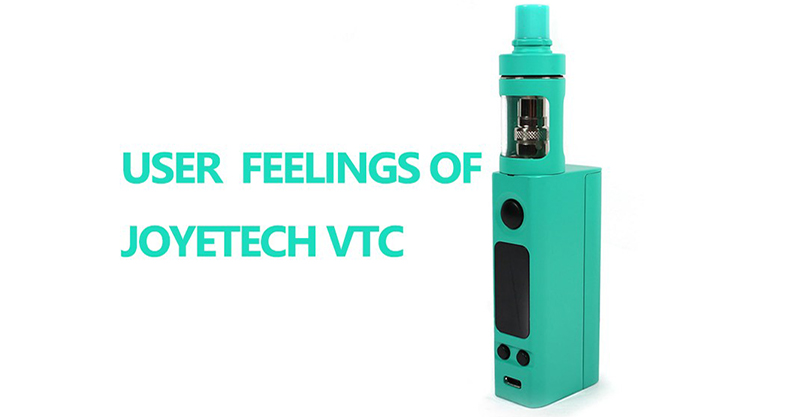 Brief Comment and User Feelings of
Joyetech VTC
(Mainly about Host Machine) As we all know,
Joyetech
has launched a temperature control package named Evic VT, which later proved to be very popular. I myself also am a great fan, but I just like the display screen, its appearance and color don't seem appealing to me because it looks like an F1 racing car. So I wasn't interested in it and sure didn't plan on purchasing one. However! However! However! Joyetech's new product catches my eyes, let's skip random talk, and enjoy the high-definition big picture of this product!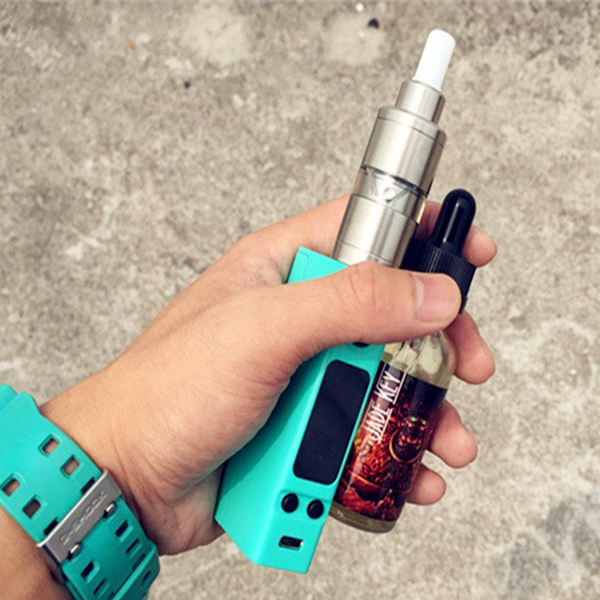 Eye-catching color tiffany blue is always Ray's first choice, the color also suits the needs of female users since it looks good on girls' hands.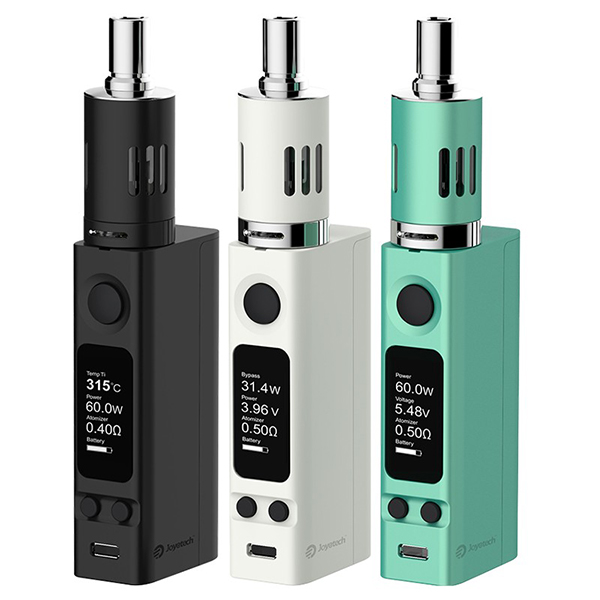 (The packaging box include one box, one charging cable, one manual, one VTC MINI host machine, one ego one mega
atomizer
and one finished product of atomizer core) The atomizer still adopts EGO ONE Mega, Compared with VT, great changes take place in its appearance and color. There are also slight improvements on its performance and accessories. Battery: replaceable 18650 batteries; Host machine: in addition to power mode and temperature control mode, BYPASS mode is also added; VTC MINI comes with a finished atomizer core of 0.4-ohm Ti temperature control core, while VT comes with NI200 core; The silicone case included with VT isn't included in the VTC MINI, and I'm not sure whether it will be included in the future products.  Now let's look at its detail pictures and a brief introduction.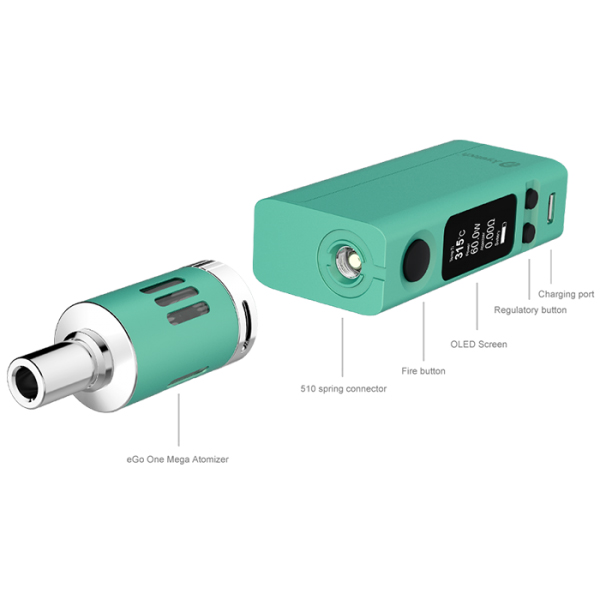 Here I want to brief you about how to use VTC Mini host key: Continuously press POWER key 5 times: switch machine Continuously press POWER key 3 times: Enter the selection mode "+" Key: Increase wattage (power mode); Increase temperature (temperature control mode); Switch from options (menu mode). "- "key: Reduce wattage (power mode); Reduce temperature (temperature control mode); Switch mode and other information (menu mode). Key combination: Press "+", "-" together: lock / unlock wattage or temperature. Press "Power", "+", "-" three keys together: turn on / off display screen.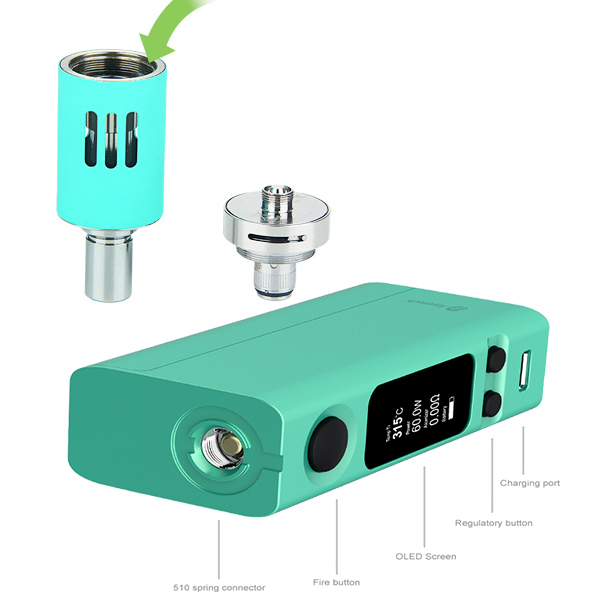 Summary and user feeling First of all, I would like to say sorry to you because, in fact, I got this box before long, but it is really amazing so I couldn't wait to write this article to share with you. Therefore, I'm truly sorry for not being able to share so much user experience with you. You could directly add my WeChat when any problems arise when you use this product, you could also raise questions in the community forum, I will check your messages all the time! Sorry everyone, hope you could forgive me. Advantage: 1.Reasonable price brings good news to more and more new users; 2 Favorable color suits the taste of not both male and female users; 3.Huge
OLED display screen
, intuitive information, adjustable display range, high-quality key material, comfortable touching experience. 4. When switched from temperature control mode to power mode, the machine could automatically identify and switch the heating wire automatically; Disadvantages: 1.Dude, can't you equip yourself with a better atomizer? 2.Not equipped with silicone case like VT; 3.No protective film on display screen, there are already two scratches the moment I got my product; 4.Compared with Manhattan mechanical bar, BYPASS mode is obviously not violent enough in output.