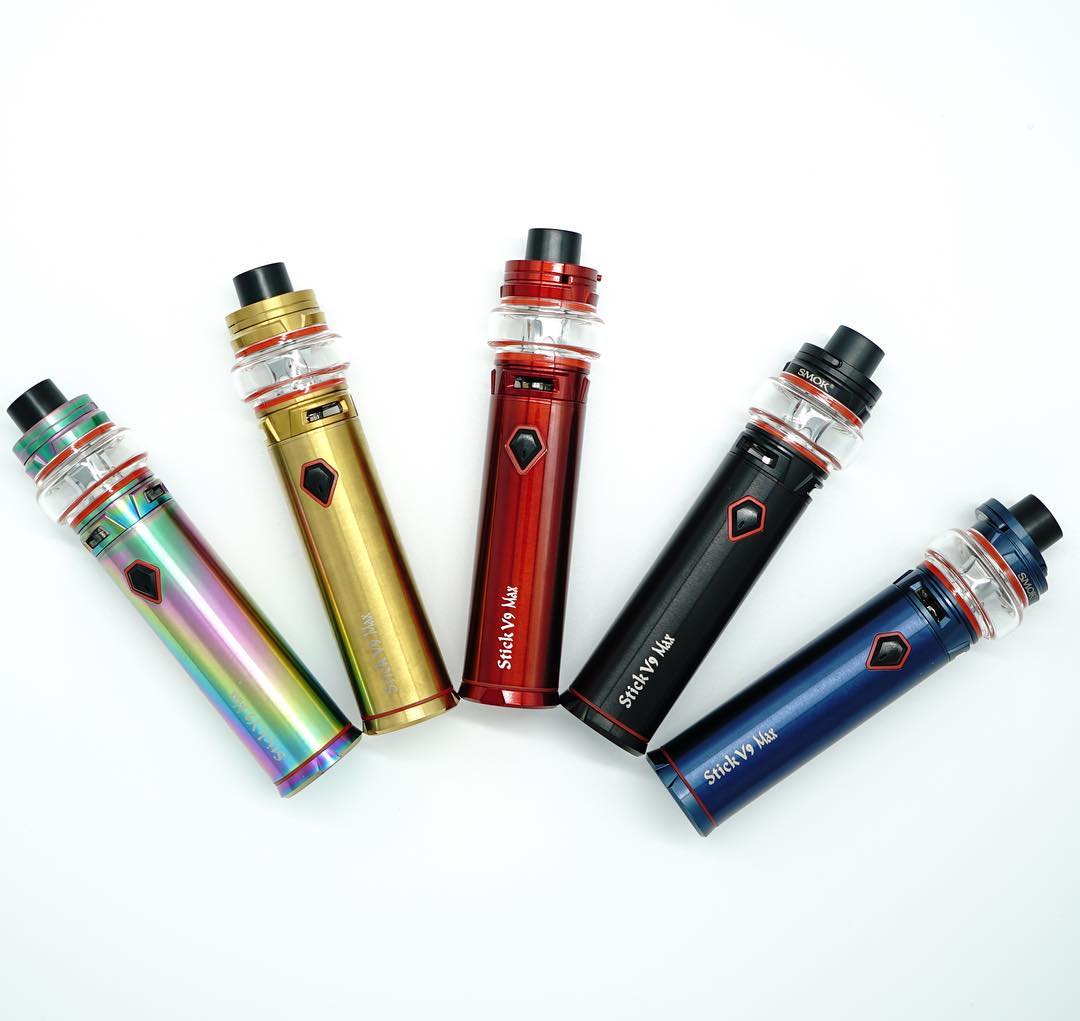 Several days ago, Smok released the new generation Stick kit---Smok stick v9 max kit. That's definately a great news for those Smok fans who have been waiting for long time. Most people are the pen-like kit chasers cause its compact and palm-friendly size with not bad powerful output. Therefore,pen-like kit starts to catch more and more people's attractions. But how does the Smok stick v9 kit perform on earth? Let's see this review below.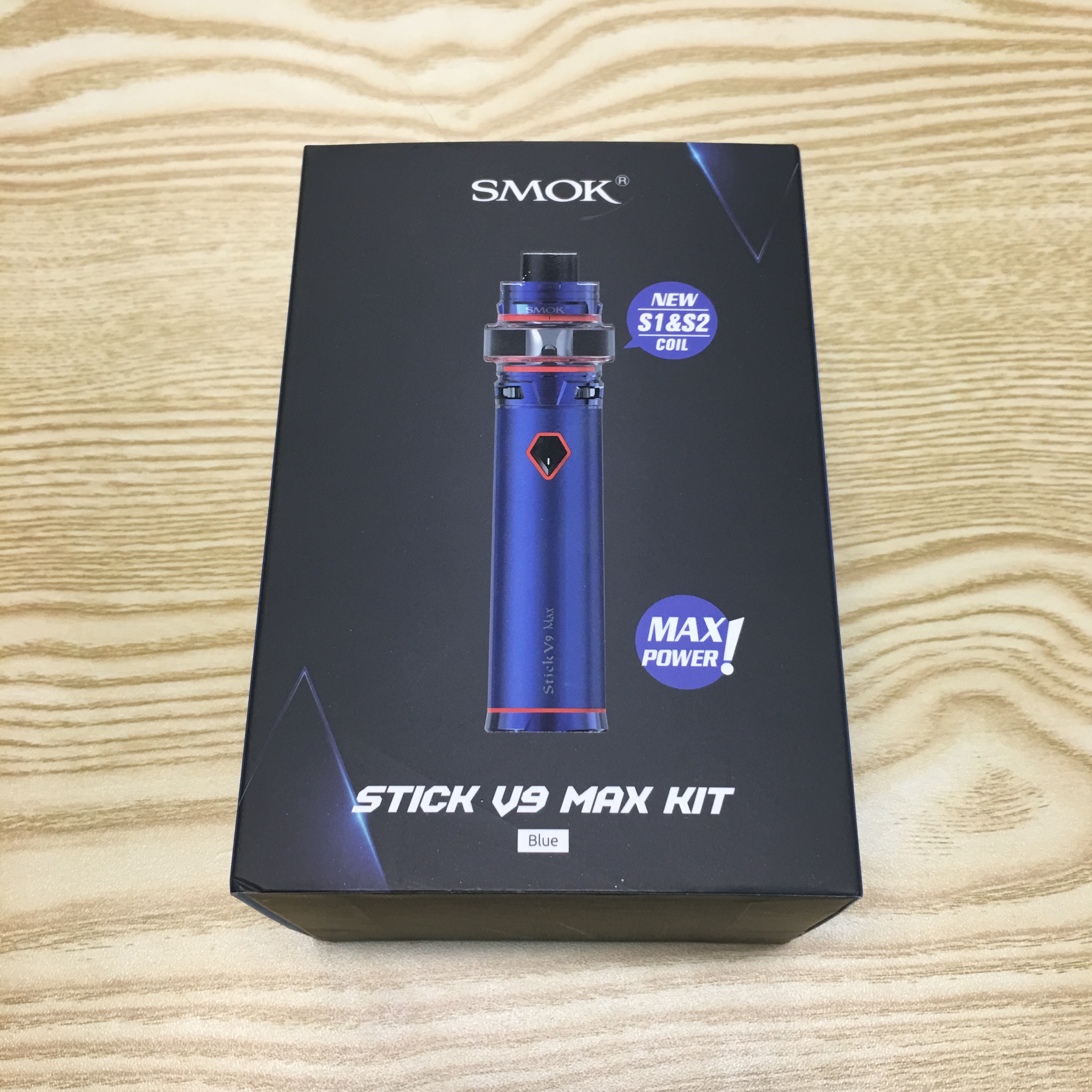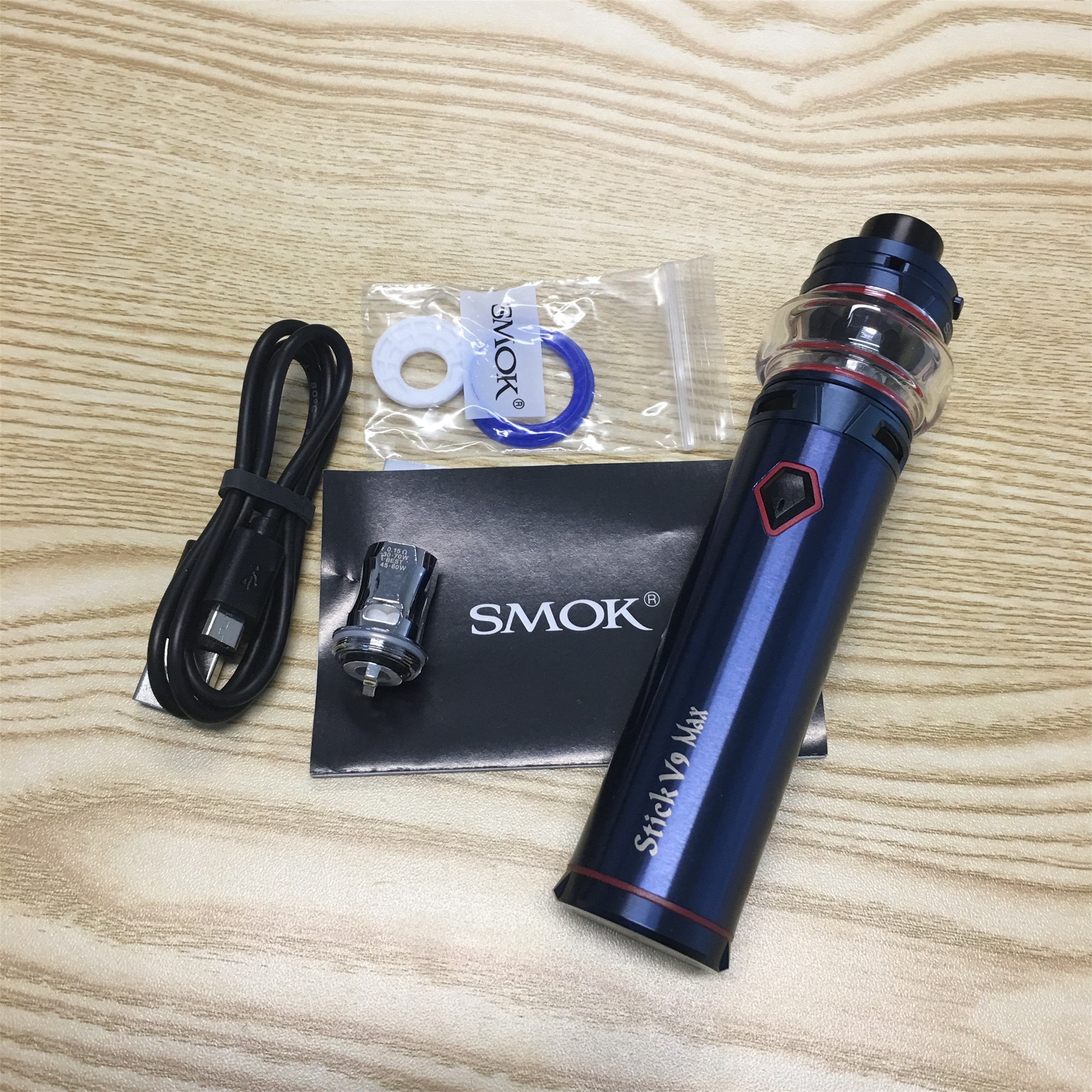 Parameters:
tick V9 Max Battery
Size: 87.8 x 28mm
Battery Capacity: 4000mAh
Input Voltage: 3.3V-4.2V
Output Voltage: 2.5V-4.1V
Output Power: 60W (Coil Resistance = 0.15ohm)
Standby Current: <20μA (No-load)/ <100μA (Load)
Charging Voltage: 5V
Charging Current: 0.4A
Stick V9 Max Tank
Material: Stainless Steel
Size: 35 x 54mm
Capacity: 8.5ml
Thread: 510
Package Included:
1 x Stick V9 Max Battery 4000mAh
1 x Stick V9 Max Tank
1 x Baby V2 S1 0.15ohm Single Mesh Coil (Pre-installed)
1 x Baby V2 S2 0.15ohm Quadruple Coils
1 x USB Cable
1 x User Manual
Spare Parts
The Mod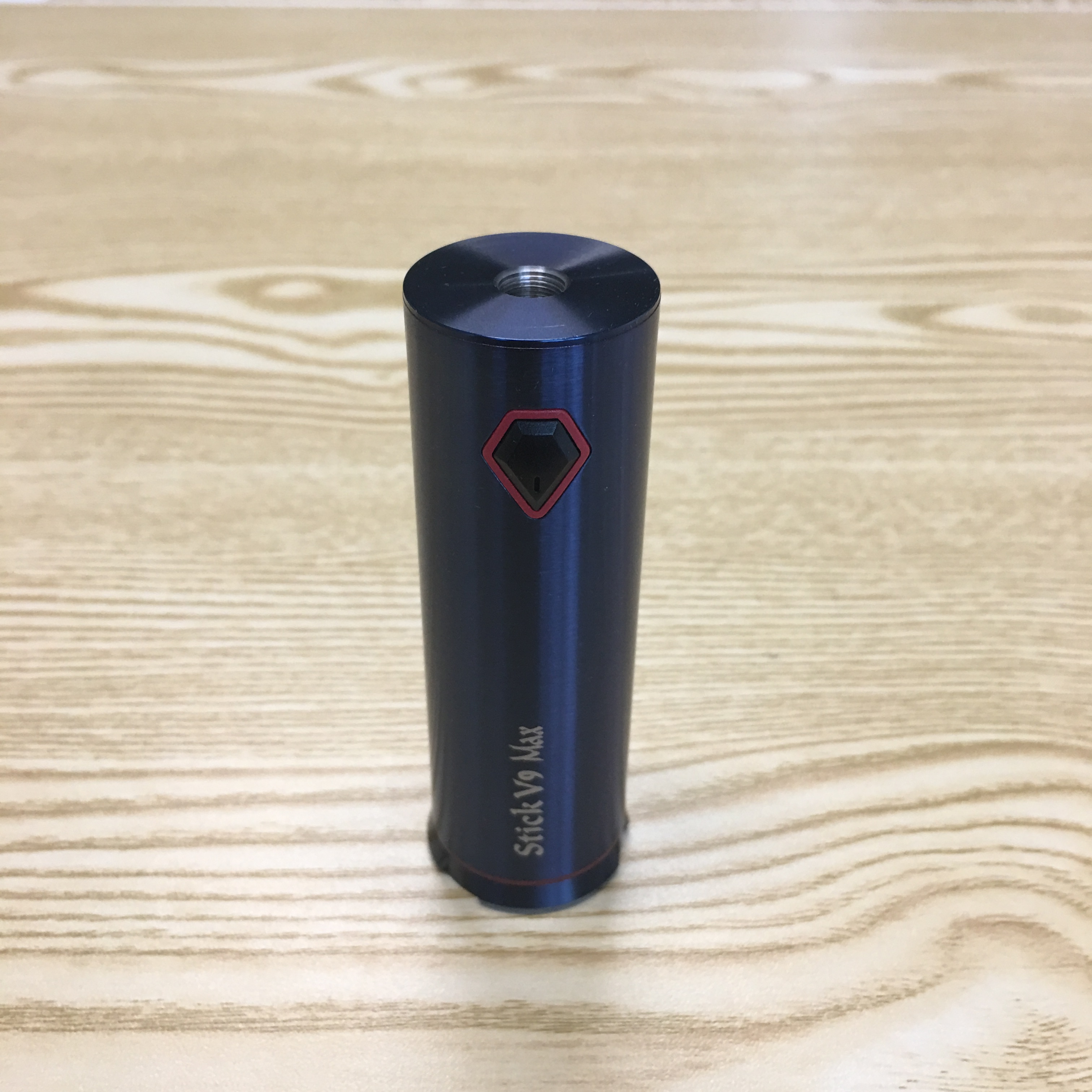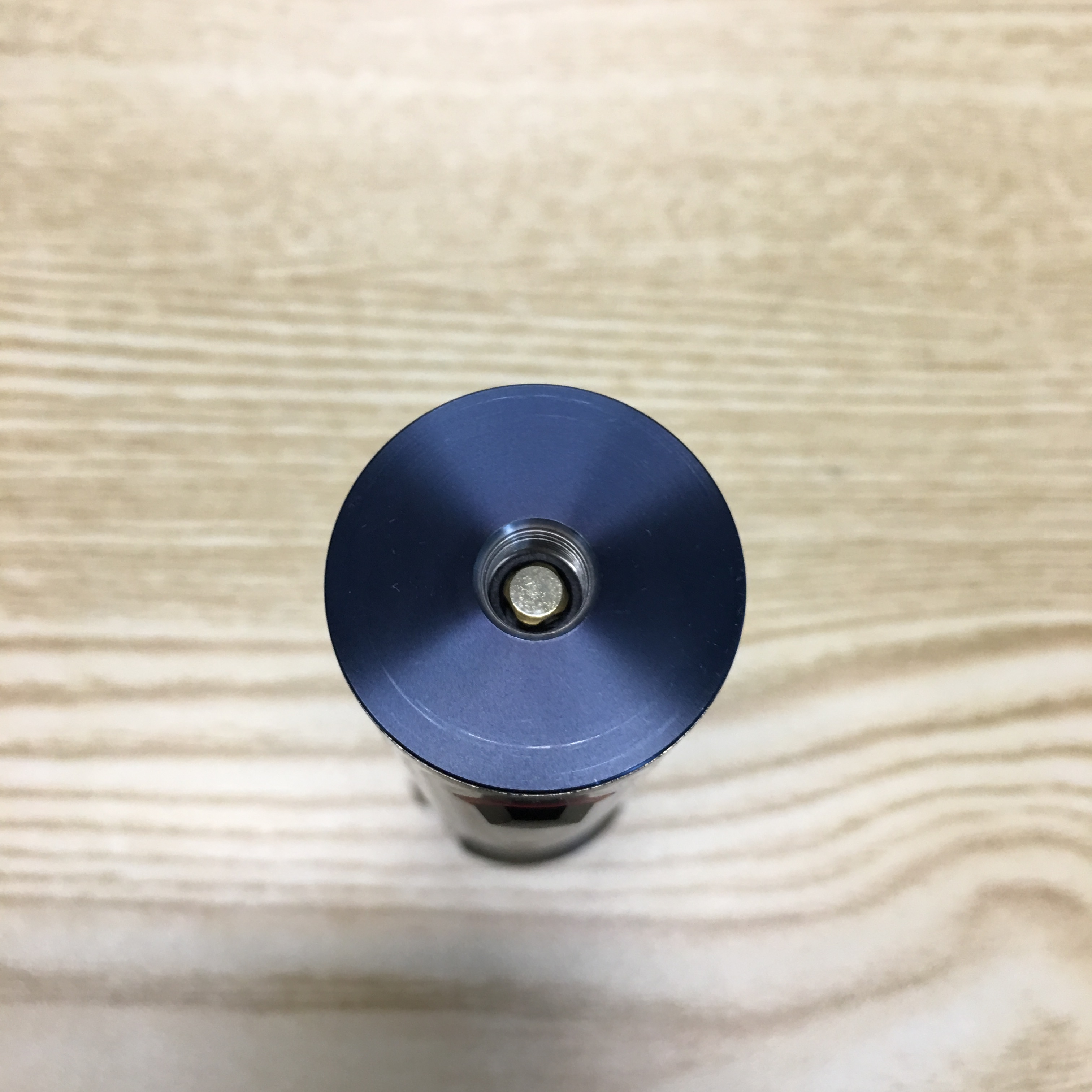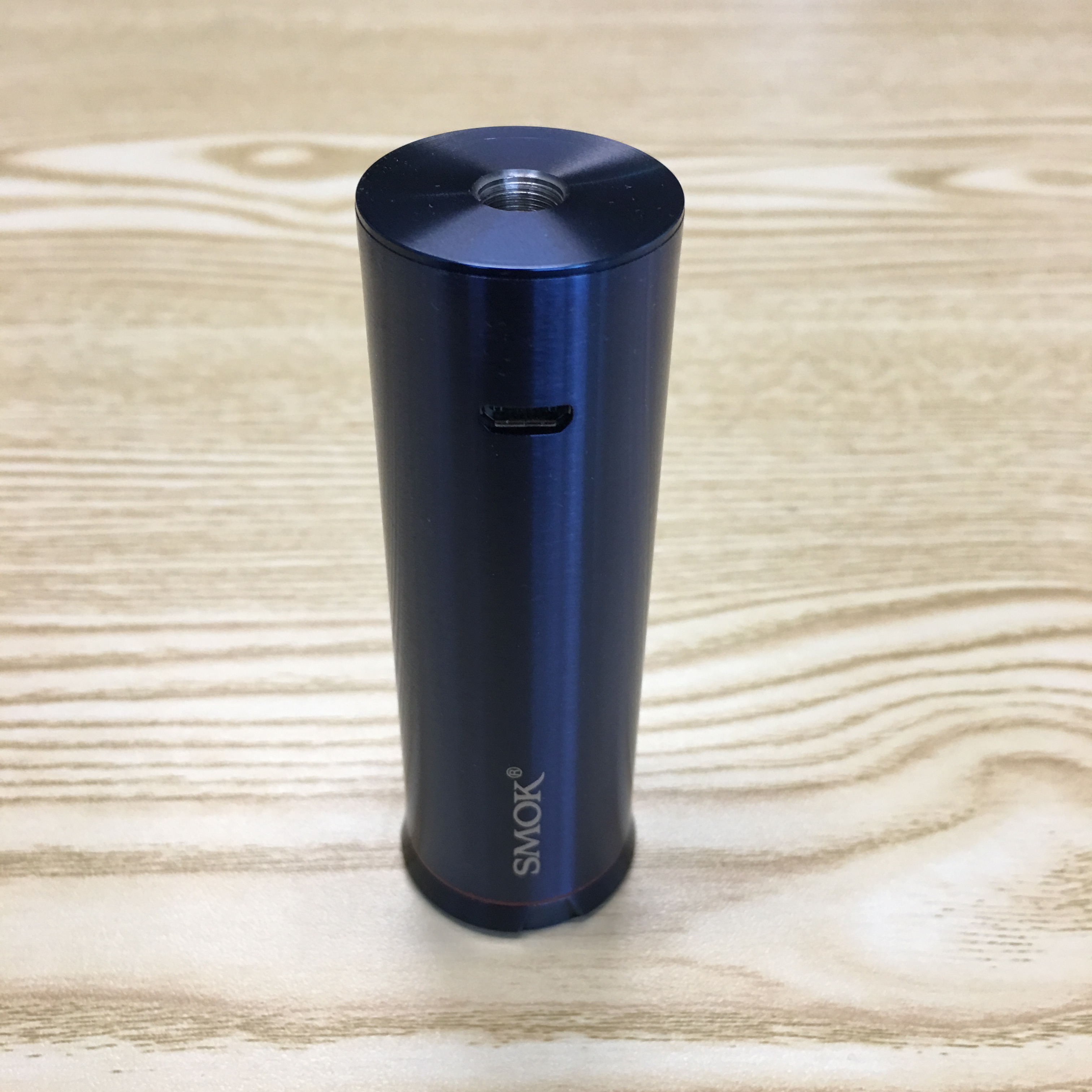 I don't know if you guys still remember some details about the smok stick v8, Well story from a long time ago. Talk about my first impression on this v9 kit, Big. Bigger than V8. Big Body with light weight. Well you can't imagine this just 133.5g mod gets 4000mAh battery inside. I start to figure out why Smok named it 'Max Kit'. With 60w direct output with 0.15ohm coil installed, you can enjoy your vaping time with this kit for a whole day, maybe two days. But there's also a pity that no fast charge applied this time. Unlike the battery-changing mod, i think it's necessary and possible to apply fast charge tech to this bulit-in battery mod cause there's nothing you can do except for waiting the kit full charge. Now it becomes more and more common to see fast charing technology in our daily life. Fast charge on the phone,fast charge on the E-vehicle. To make our life convenient and efficient. Well back to the theme, The appearance design of this mod is quite concise. Just like what i mentioned above, this mod just supports direct 60w output, so there's no mode options you can choose, exactly there's none options on this mod for you to operate except for three clicks to see the rest battery capacity. Just press the button, then vape.
The Tank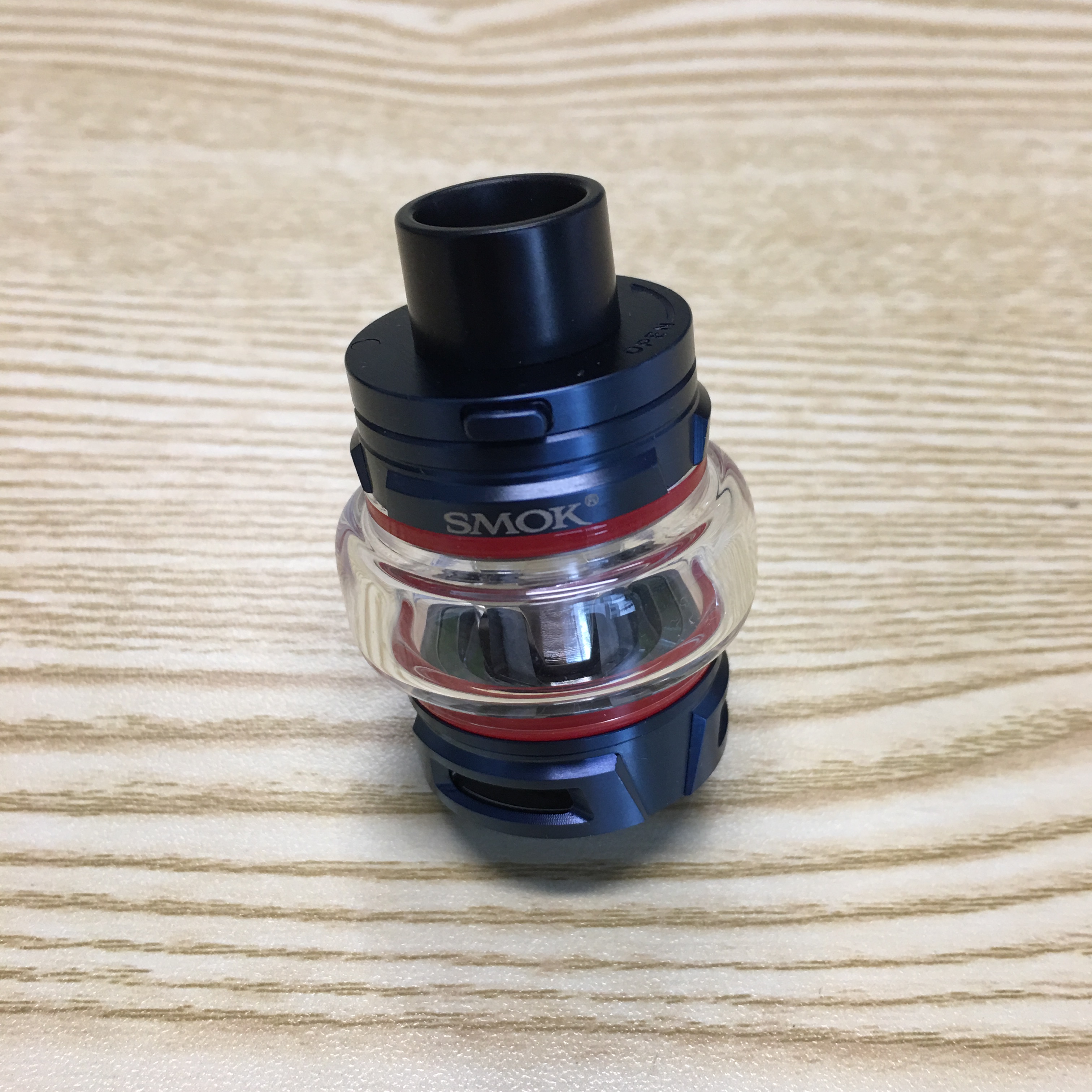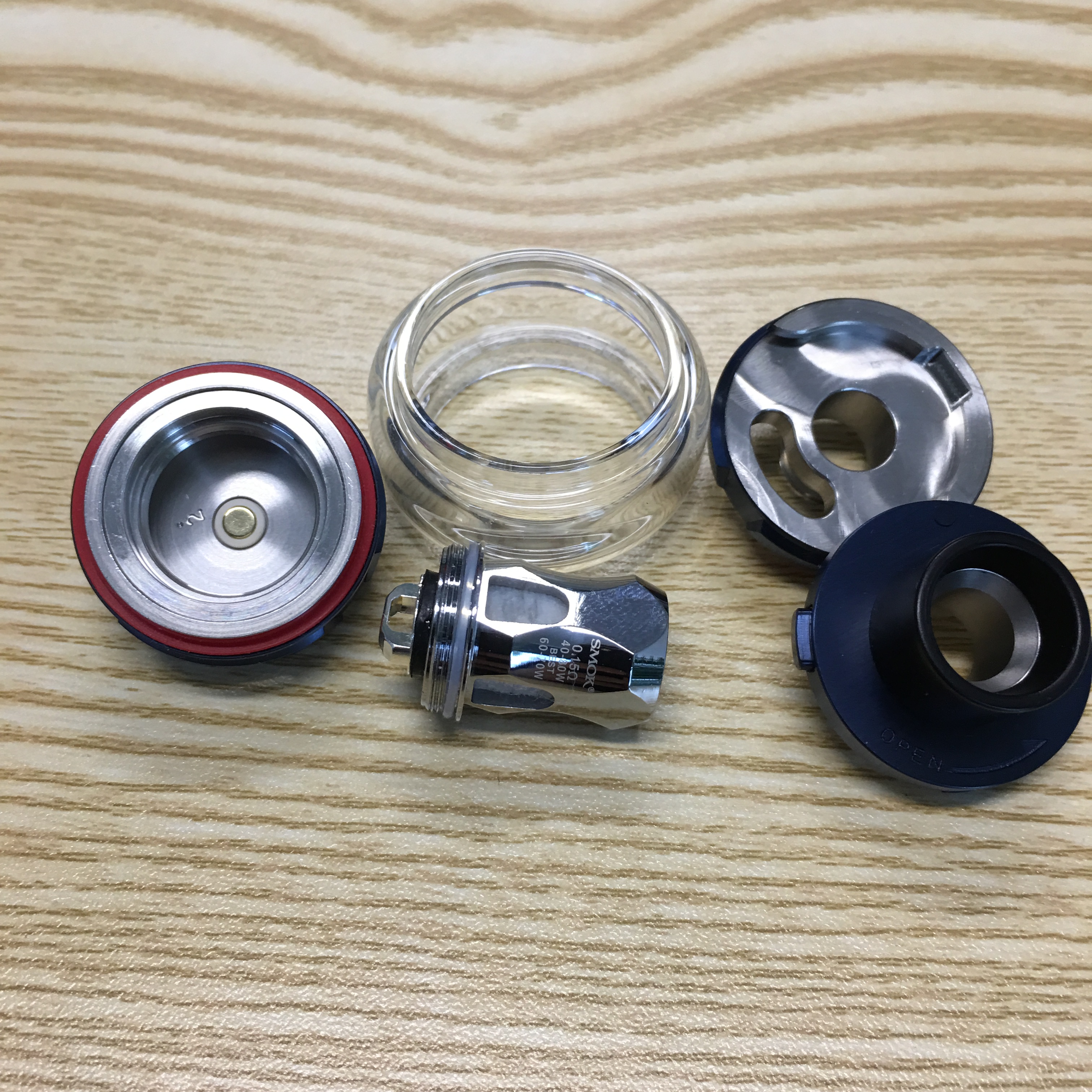 Here is another 'Max'. Max 8.5ml juice capacity. It seems like Smok decides to make 'Max' in every part of the kit from head to toe. But i'm just surprise at the 8.5ml figure. Honestly i never full refill the tank since i have used it cause i don't want to vape with overnight juice. Just like i don't drink overnight water. Maybe it's only my weird personal habbit. Or some of you guys act like me. But all i want to say 8.5ml is really an impressive capcity. Judge from the glass tube in the pic, you will get that.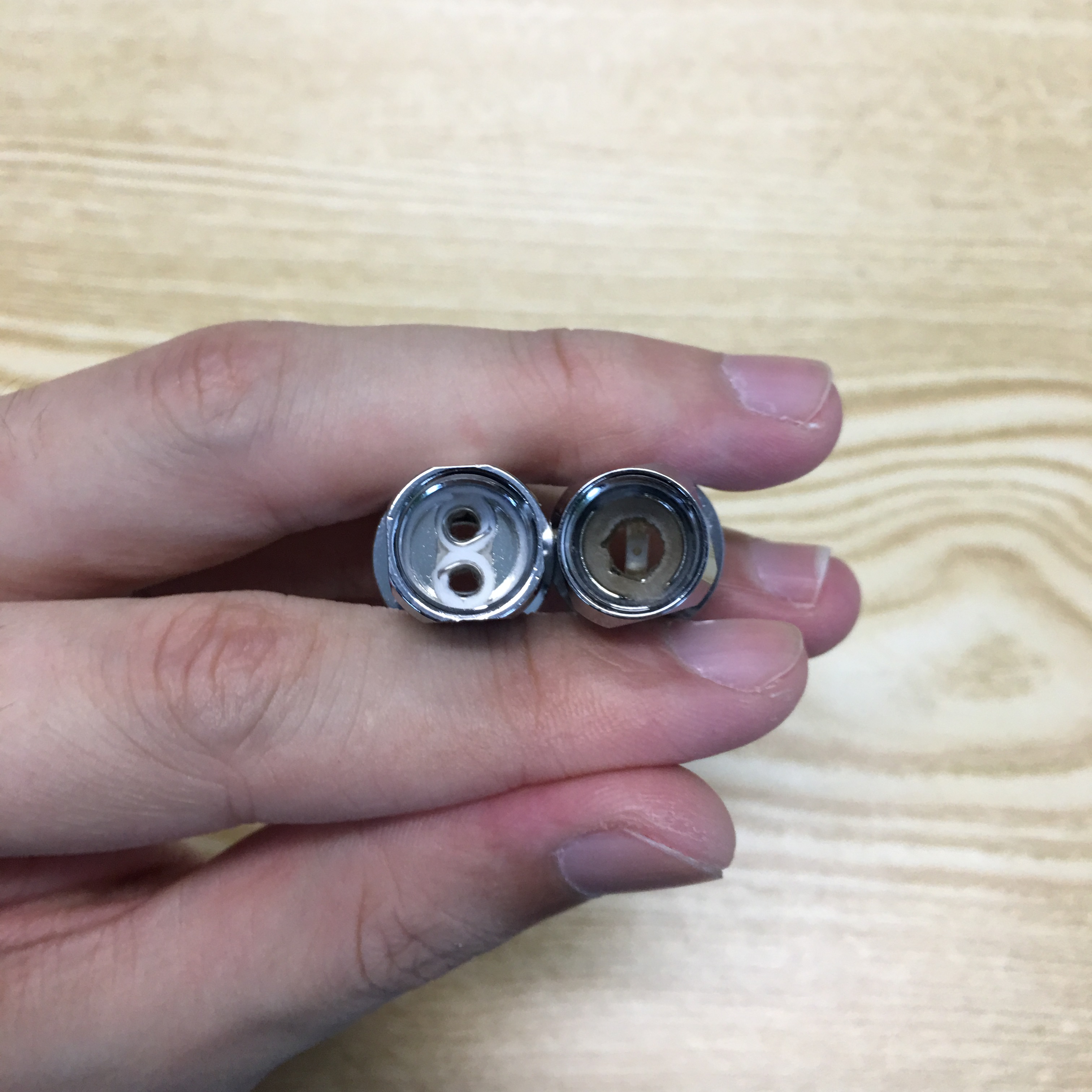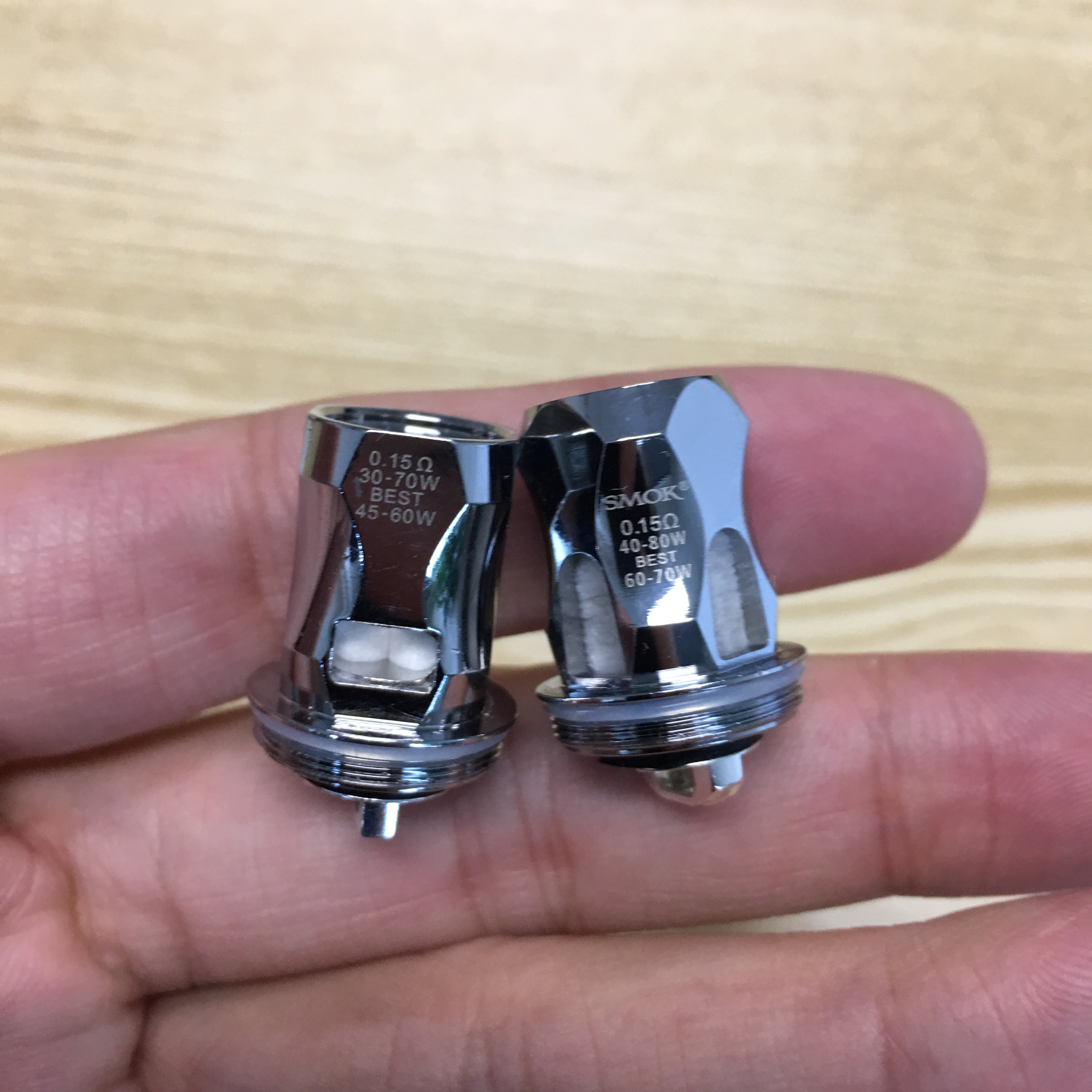 Let's see the coils. Mini v2 s1 mesh coil and mini v2 s2 dual coil. According to the introduction of Smok Official on these two coils, It says that the S1 coils makes the good balance of flavor and cloud, well S2 coil meant to offer restricted airflow. I can't agree more after using the two coils one by one. I have to say mesh coil is the best part of atomizer, No matter the flavor or the clouds, both awesome. The mesh coil give me great feeling like this, the airflow is heavy but gentle. When you press the button and vape, you will find the cloud goes through you mouth to the lung step by step, Not tough, not hurry, and you will find how rich the cloud it is when you blow. The flavor is awesome to taste. It's not the first time i praise Smok for their great airflow design on atomizers. No matter sub ohm tank or pod, It's glad to see they keep doing it great. I guess that's why so many people like Smok. As for the S2 coil, the experience is not that good again. I just find there's some spilling when i vape. The cloud is still not bad, but the flavor is really hard to pick up some praising words, I think next time when i make a new review, i need to vape with mesh coil later. Or i can't find its advantage to say.
Interesting!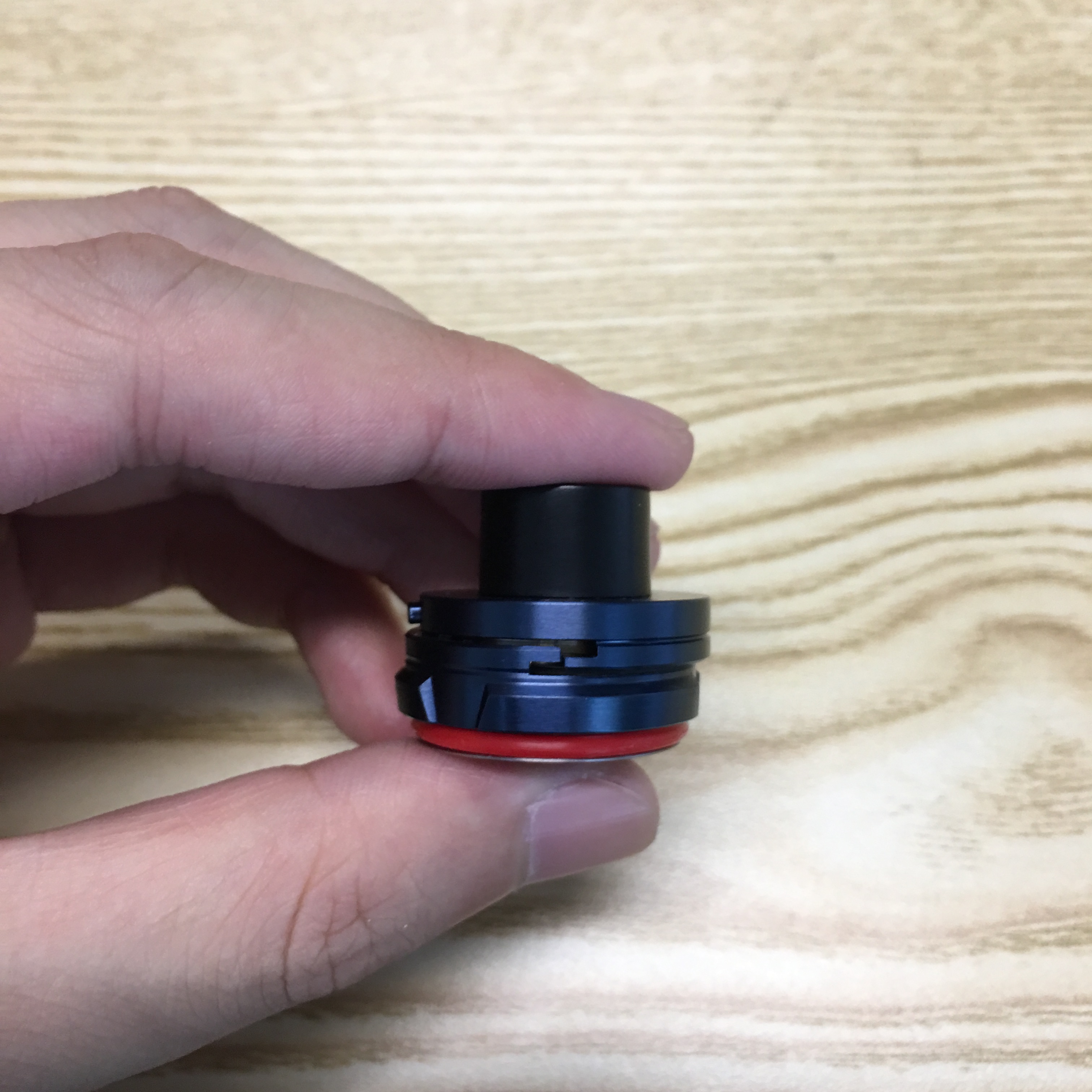 By the way, i find something interesting on this tank cap. There's a button on the cap for safey concerns. But it's not easy to push the cap back to its position after refilling. You need to press the cap then push it back. I don't know its's a flaw or deliberate design. Well to make safe safer?
Conclusion
The Stick V9 Max Kit is a great device that you can give it a try honestly. Smok never disappoints us, Neither it is this time. What's your standard when you pick up a new device? Appearance design? Battery capacity? Vape experience? Well you can find this v9 kit make all things satisfying. I'm not trying to make this review long and dull, but i really highly recommend this device to you guys. Now you can order it at our web store, Click here to find it:Smok Stick V9 Max Kit In Ave40
Thanks For Reading!