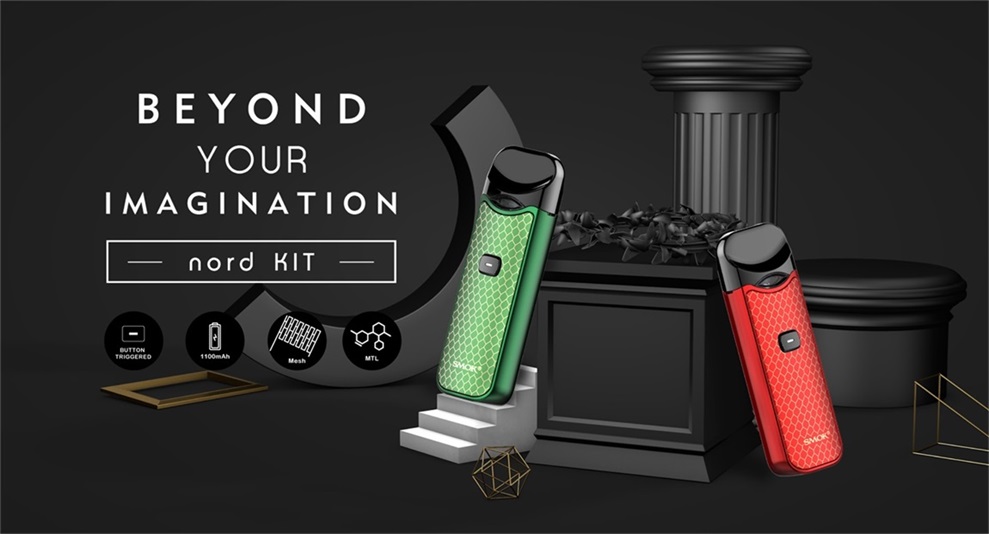 As a upgraded version of novo kit,What's the difference will this smok nord kit bring us?Let's check below.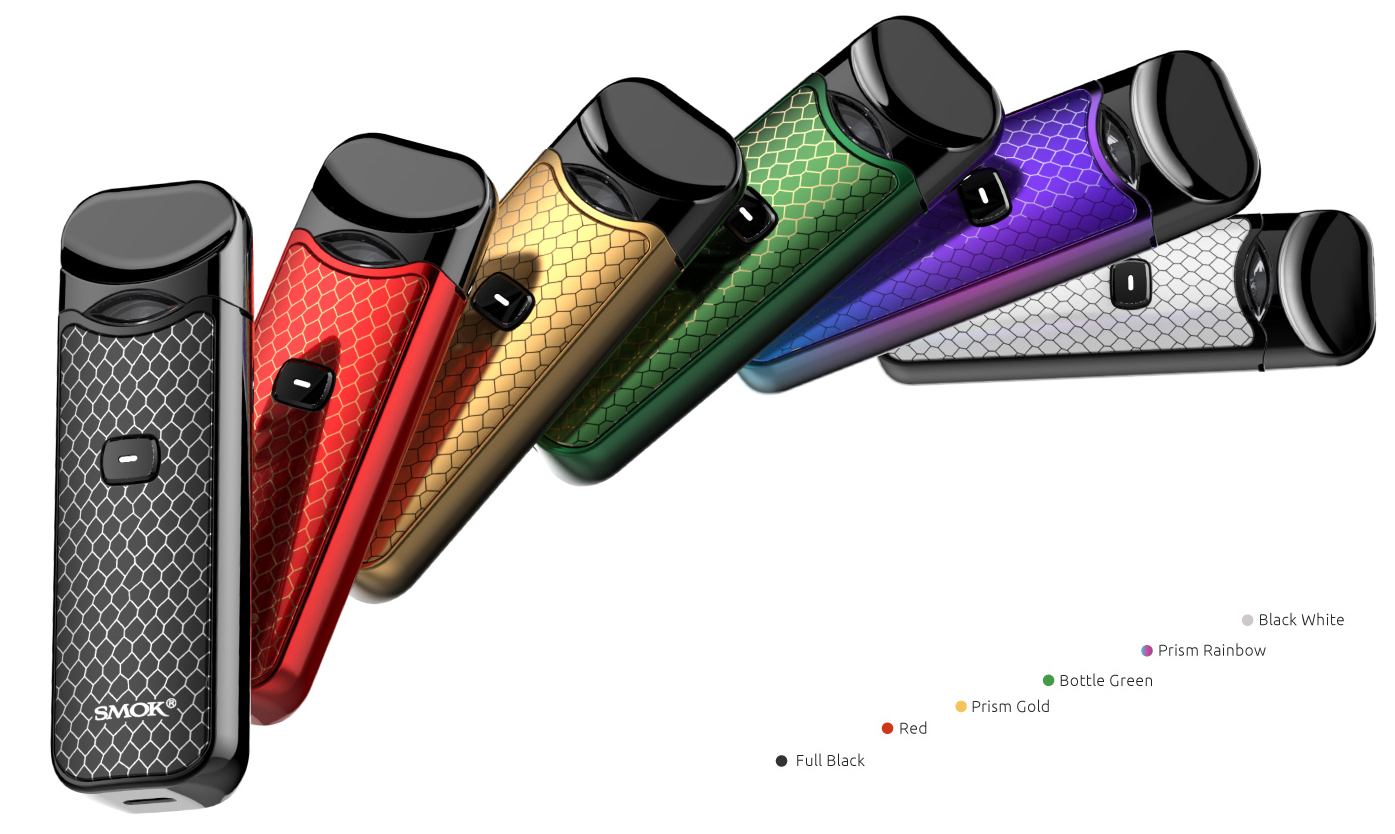 Parameters
Size: 94×30×18.8mm
Battery Capacity: 1100mAh
Capacity: 3ml
Power Range: 10W-15W
Input Voltage: 3.3v-4.2v
Charging Current:370mA
Charging Voltage: 5V
Standby Current: <100uA
Package Included
Nord Mod (Built-in 1100mAh)
0.6ohm mesh coil for sub ohm vaping
1.4ohm regular coil for MTL vaping
USB Cable
User Manual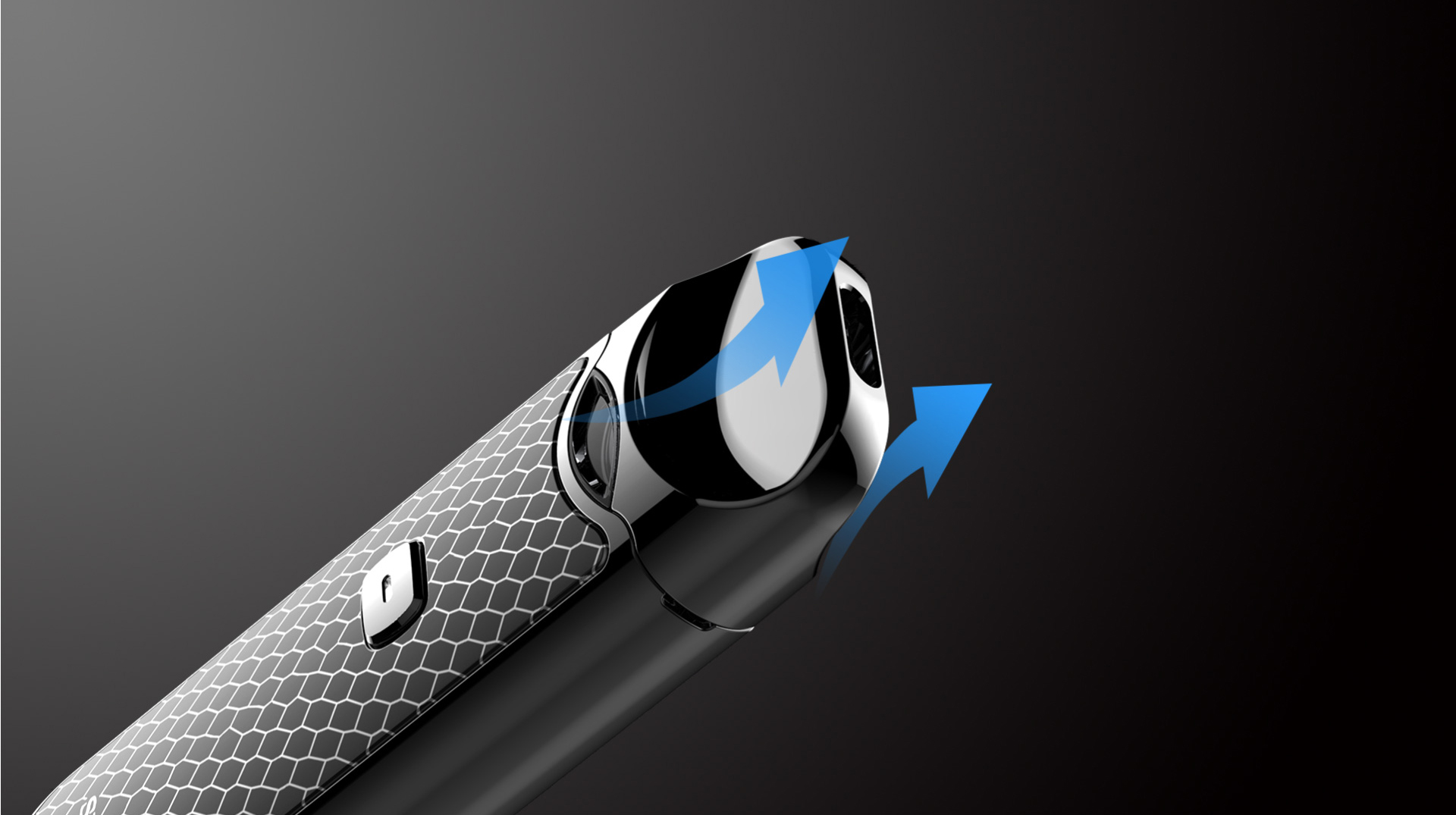 At the first sight, you may think Nord is simply the enlarged version of Novo, but it has fully improvements. It is bigger and thicker, more comfortable to hold, and it has improved the mouthpiece, added a press button etc. Nord's mouthpiece continues the duck-billed design, but it also has a great improvement, with a lip curve on it, this mouthpiece could perfectly fit your mouth and offer better user experience.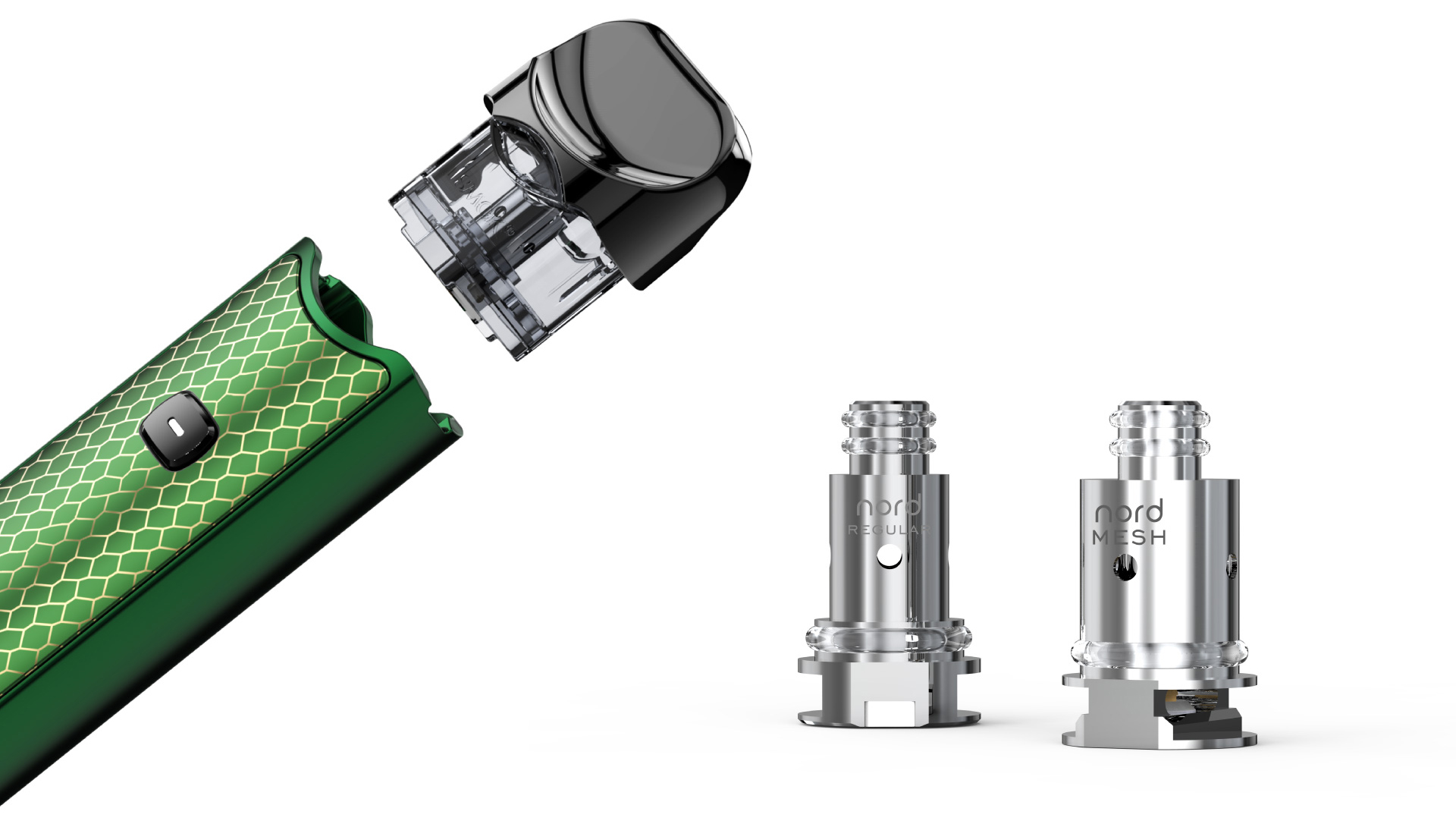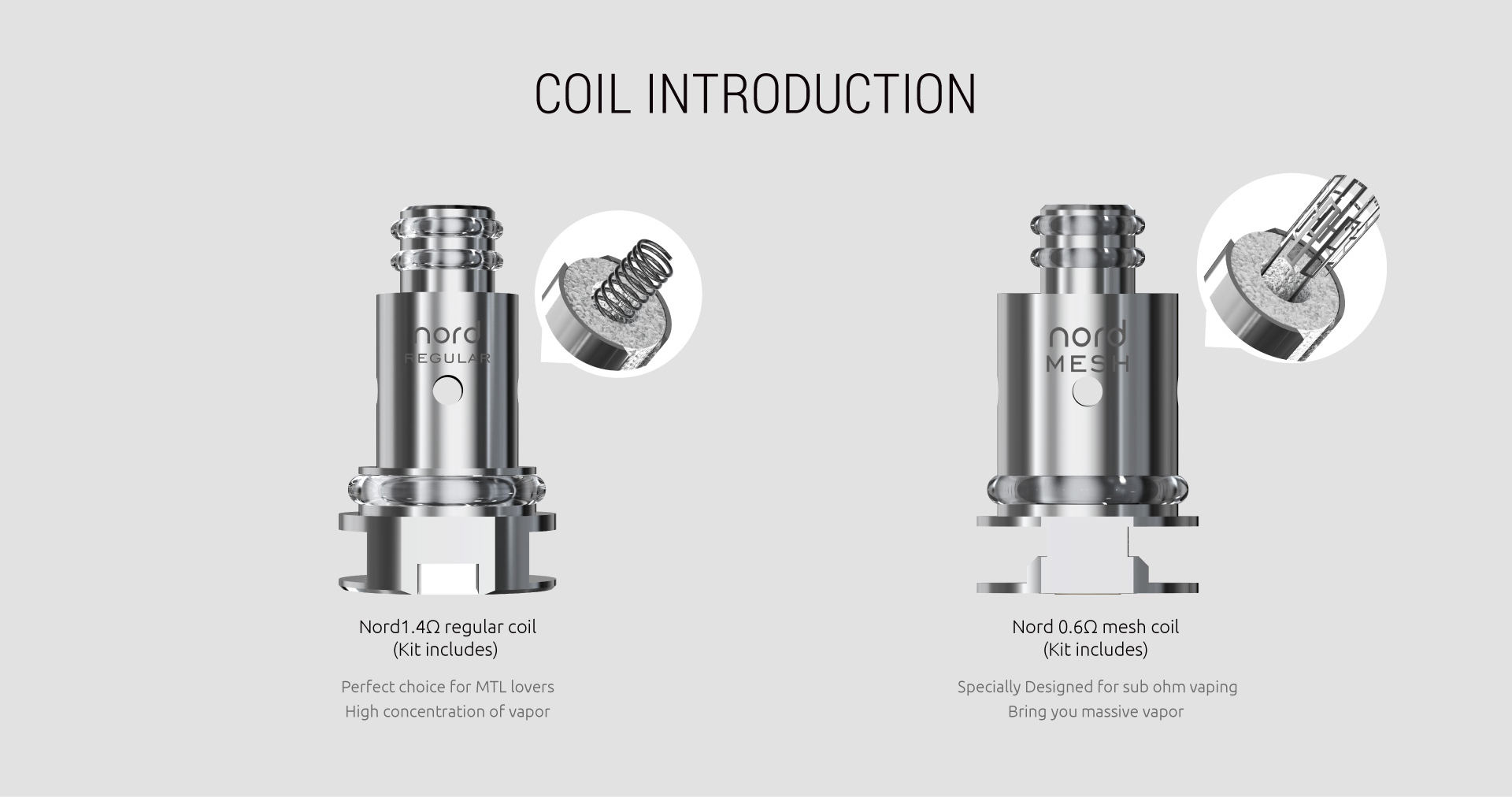 In this kit, there are two coils included: Nord 0.6Ω mesh coil and 1.4Ω regular coil. The 0.6Ω mesh coil is specially designed for sub ohm vaping, it has a large mesh inside, with which you can get faster heating process and massive vapor clouds; and the 1.4Ω regular coil is designed for MTL vaping, you can enjoy throat hit with it.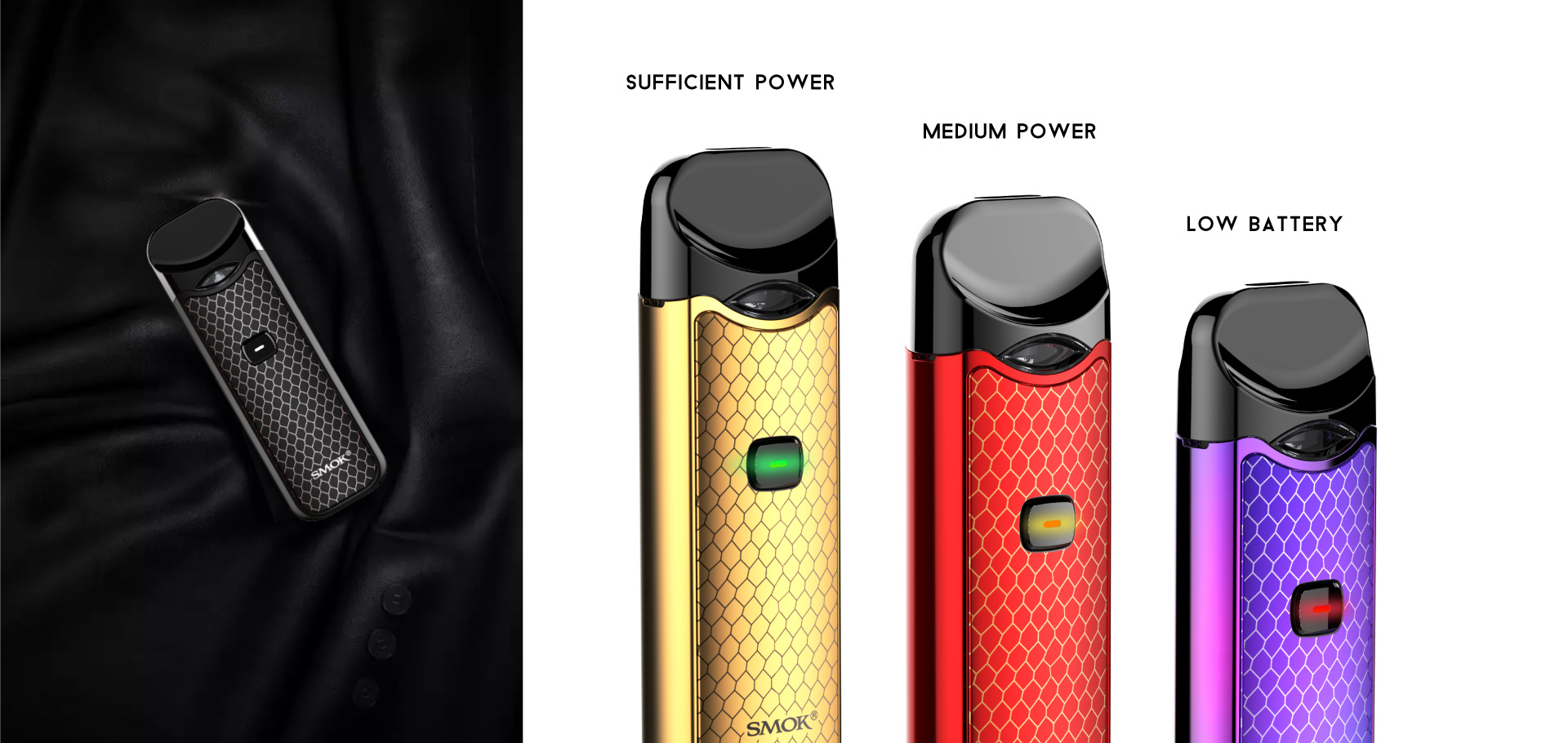 There's a LED light on the button, press it twice then red, orange or green light will be on. Red light will on when battery power is lower than 30%; orange light will on when power is between 30% to 70%; and green light will on when power is between 70% to 100%. According to the different light colors you can clearly know the device's battery conditions. Now it's available on our web,click here to find it:Smok Nord In Ave40
Thanks for reading.