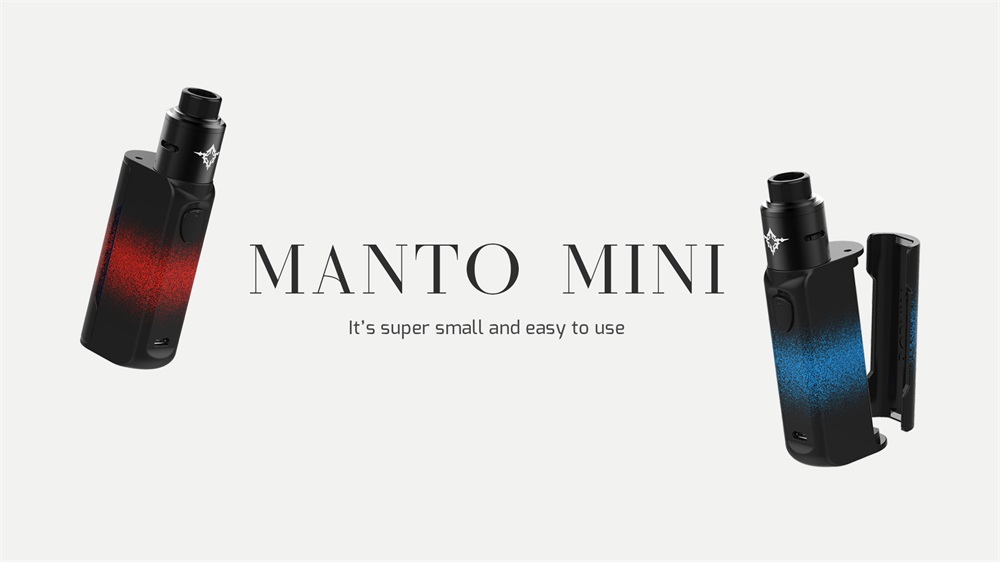 Recently rincoe official released three brand new Manto in one time,rincoe manto X/S,and rincoe manto mini rda kit.Judge from the appearance of the three kits,you will find there's nothing related to the old rince manto.It's more like the inheritment of 'Manto'. Well from the price,this generation manto is more cheaper.Although rincoe manto has been released for a very long time.Its sale price is more expensive than what we gonna review today.The rincoe manto mini rda kit.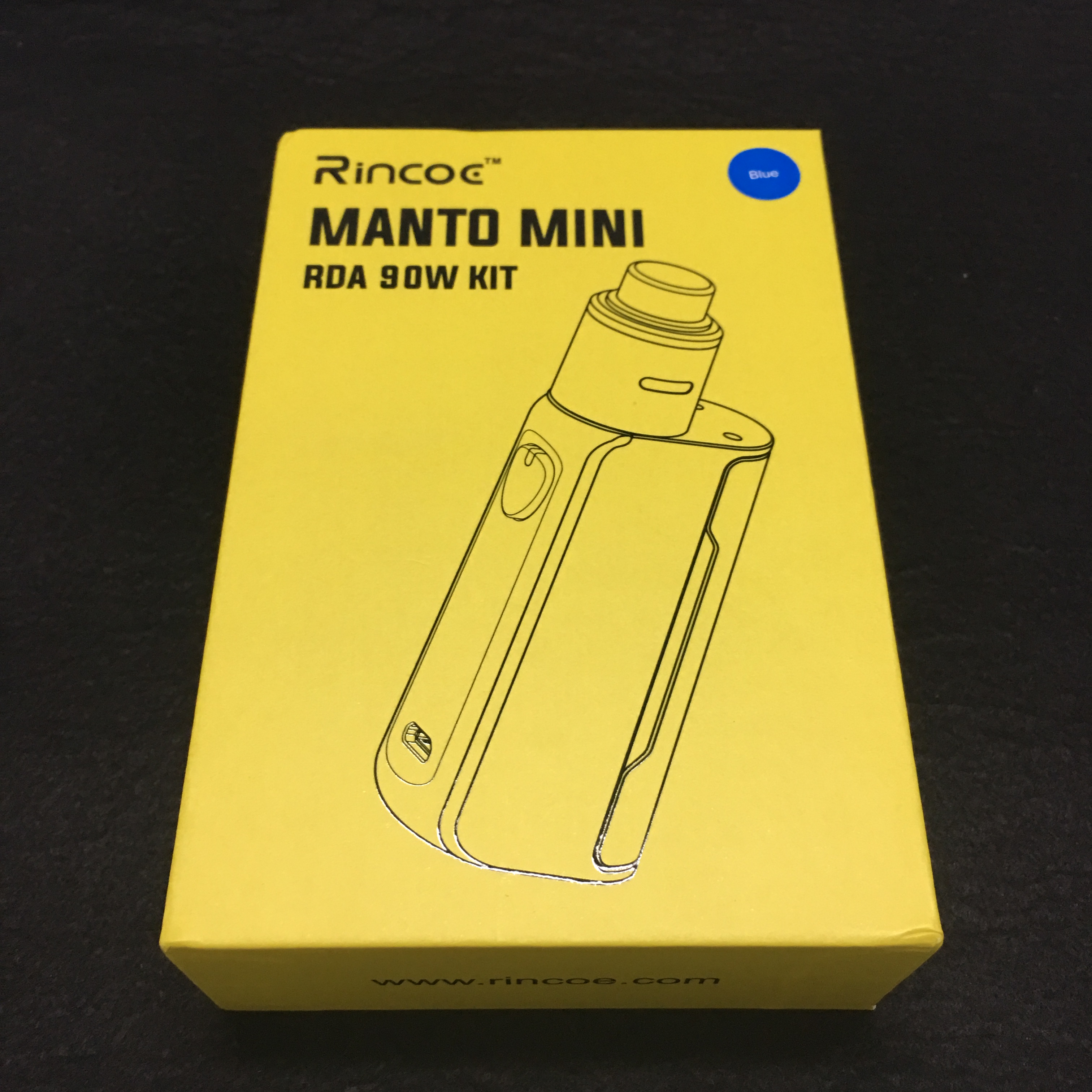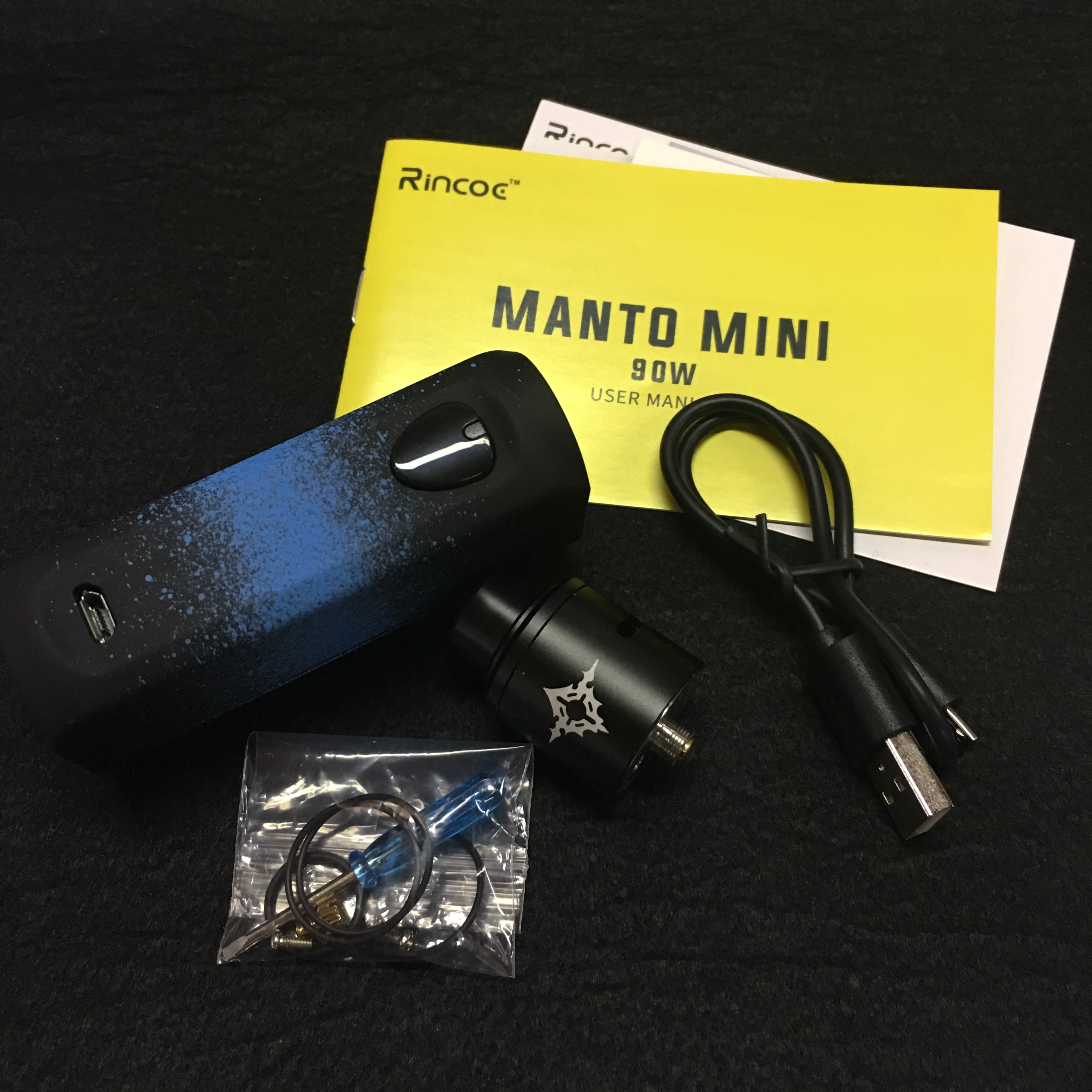 Parameters
Size: 24mm x 41mm x 80mm
Output Wattage: 1-90W
Resistance Range: 0.008-5.0ohm (0.5ohm Recommended)
Battery: Single 18650 cell (Not included)
Package Included
Manto Mini Mod (Battery not included)
Metis RDA
USB Charging Cable
User Manual
Warranty Card
Certificate Card
Accessories
The Mod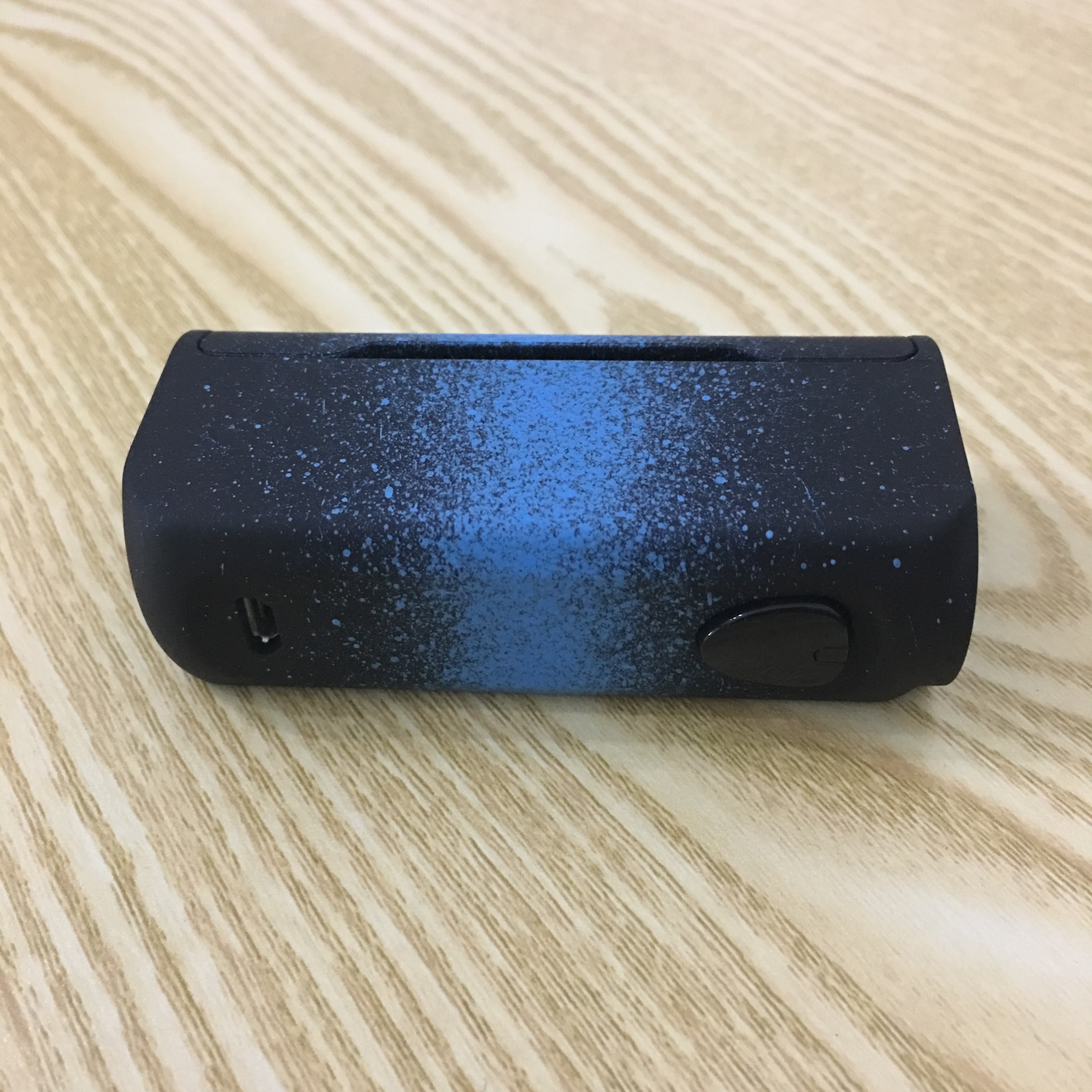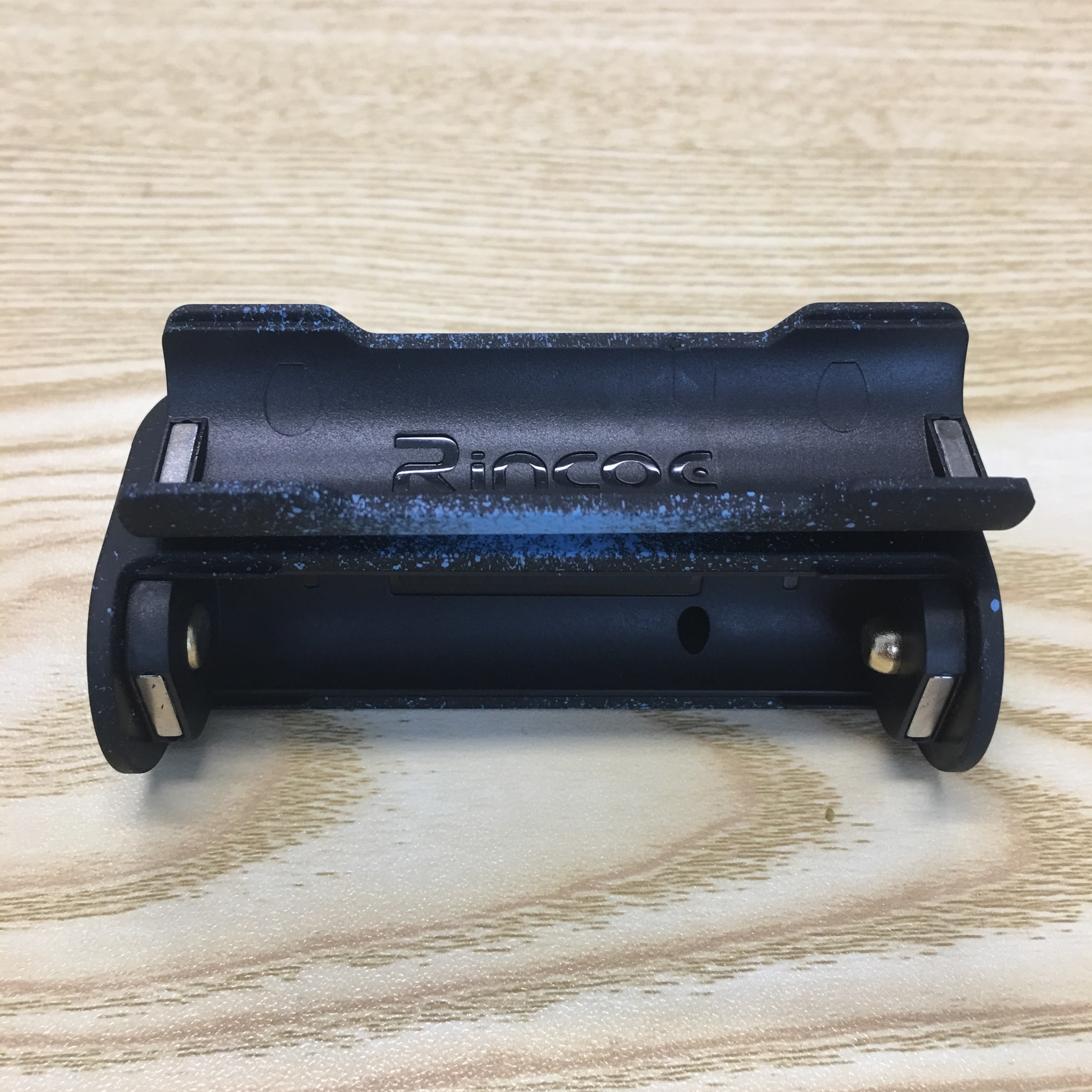 This kit is the cheapest among the three.Talk about my first impreesion on it.Heavy sense of cheapness.PC material applied all around the mod,although make it light and compact.Well you can't ignore the cheap feel the mod gives you.But just like what I said above,this one is the cheapest.So if you are interested in this cheap device,you need to accept the material it applied. And Installing single 18650 battery,make its max wattage reach up to 90w.What's more,there's no mode options in this mod for you to choose,that's mean this kit is a direct output device,just like your mech mod.So there's something bothers you is that the battery power.When the power is under 30%,the red indicator will light,and the white indicator will light when more than 30%.Single battery won't offer you enough power and vaping time.I have tested it when it's under 30% with 0.7 ohm coil installed.:)Although the coils still heated,but you won't taste any flavor.So take care with its power.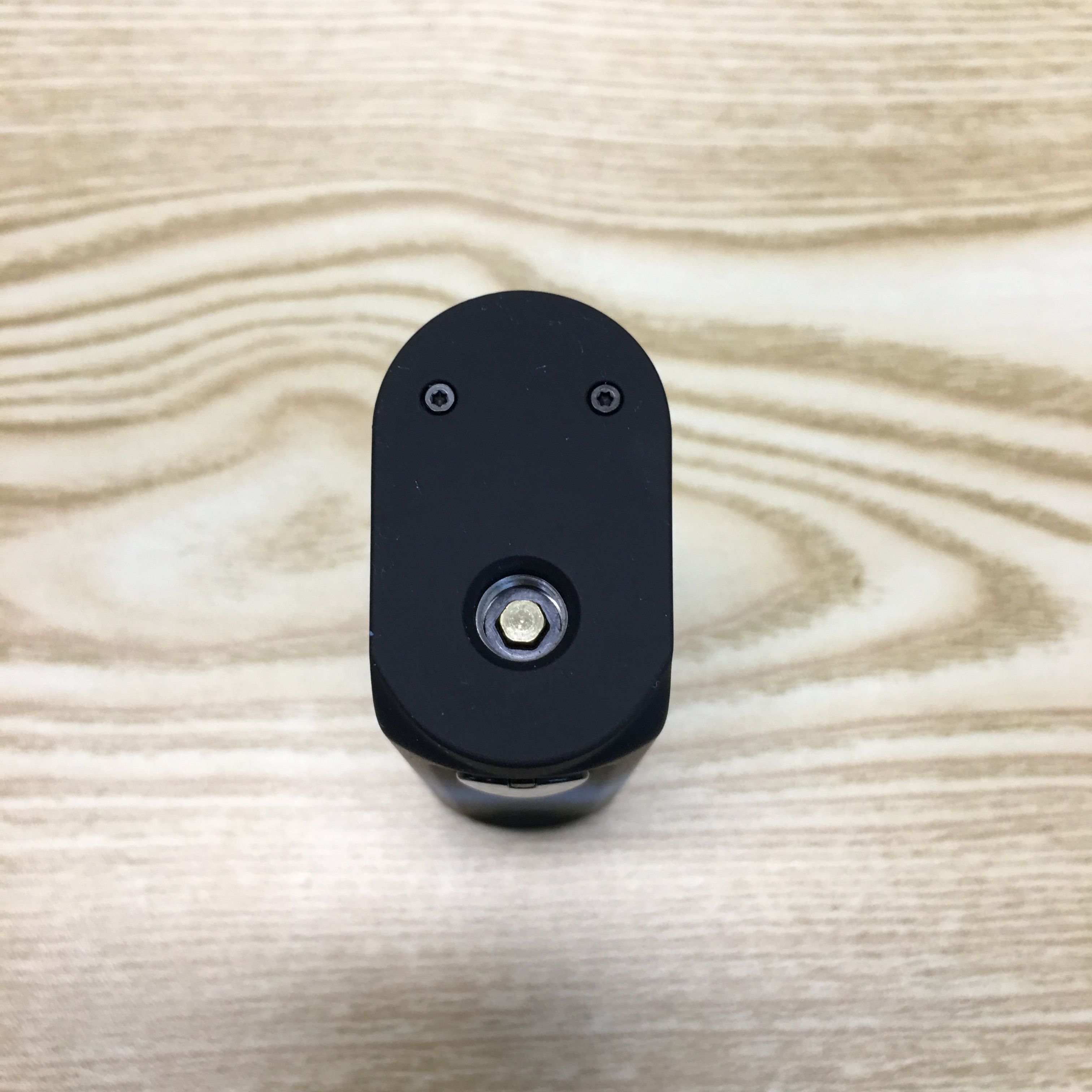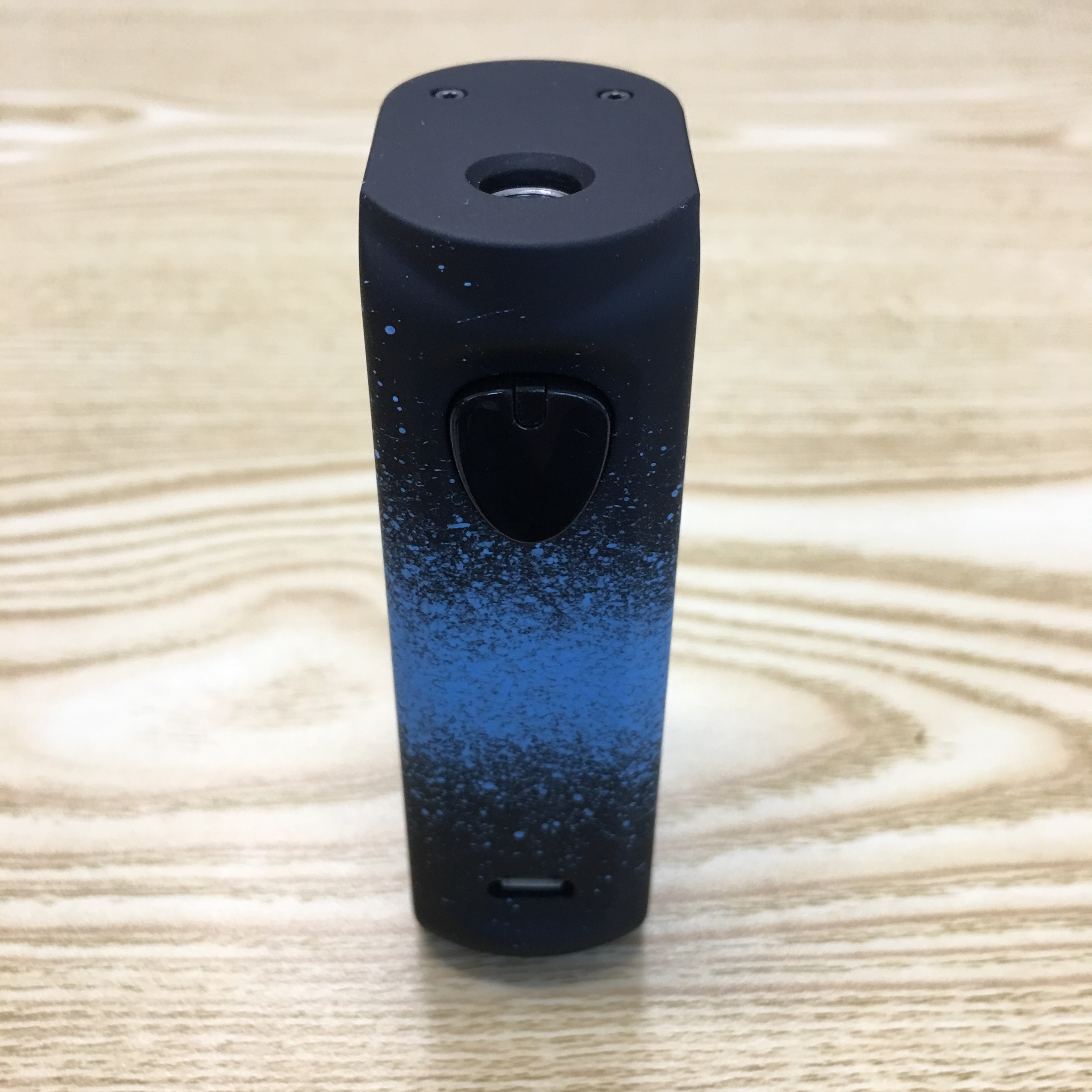 The Tank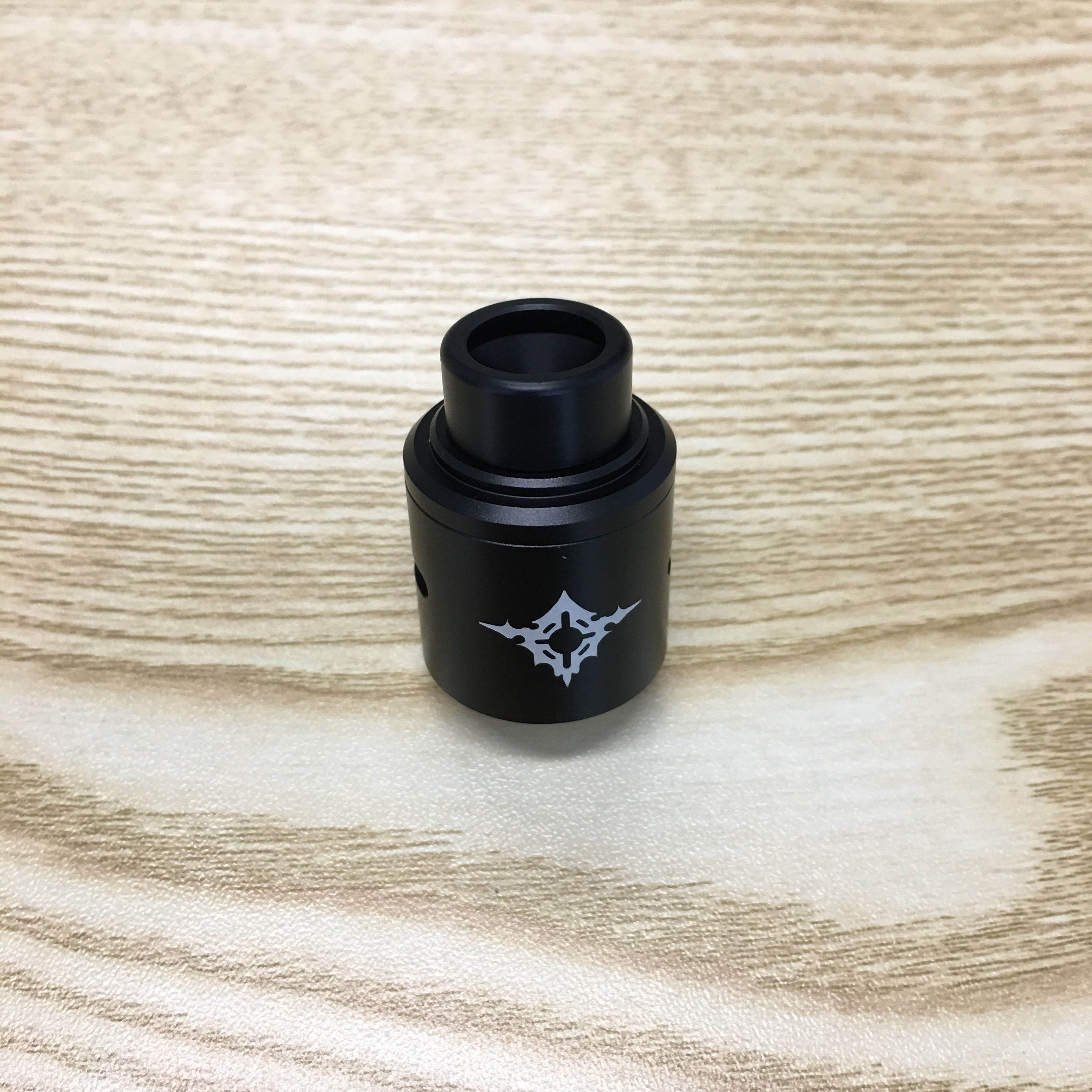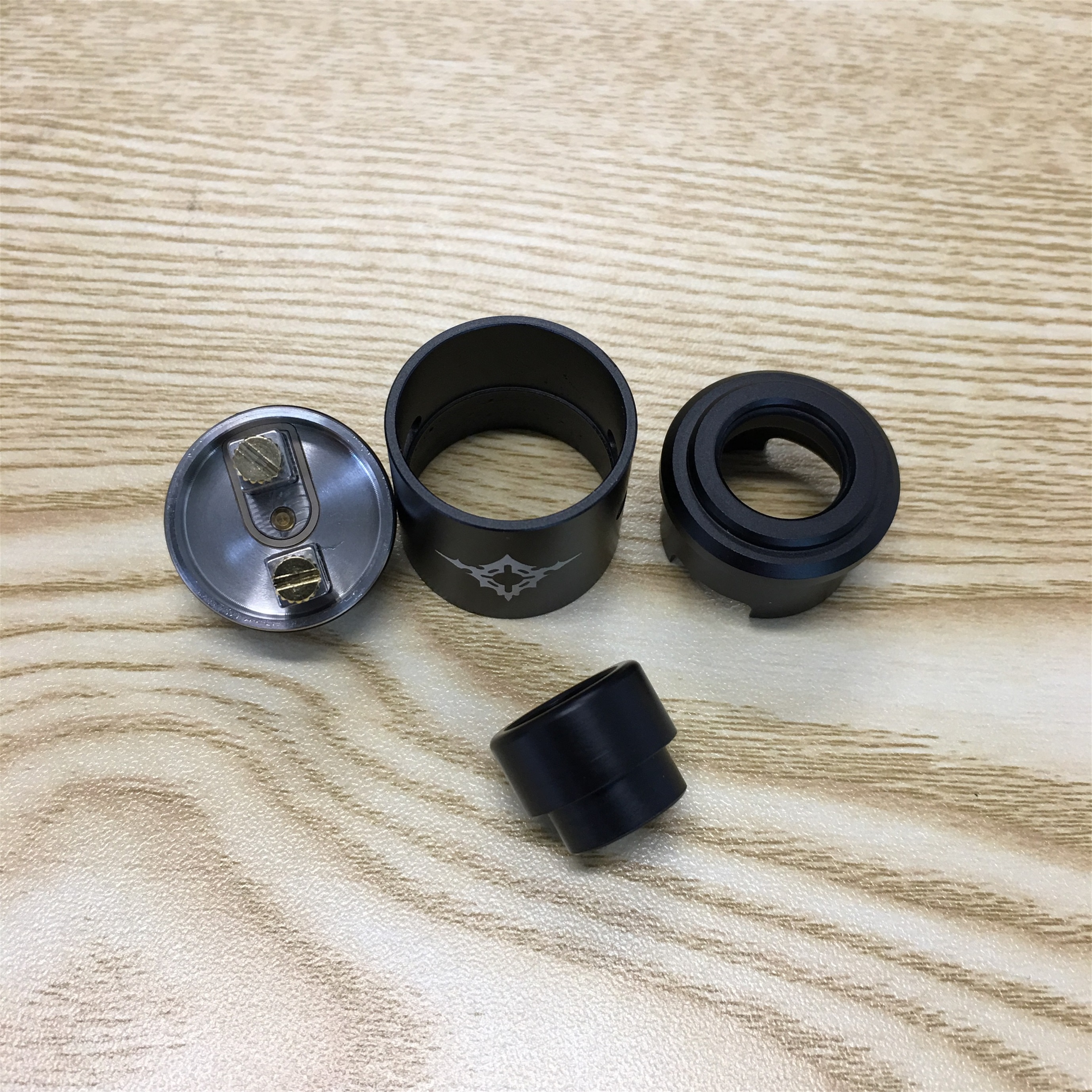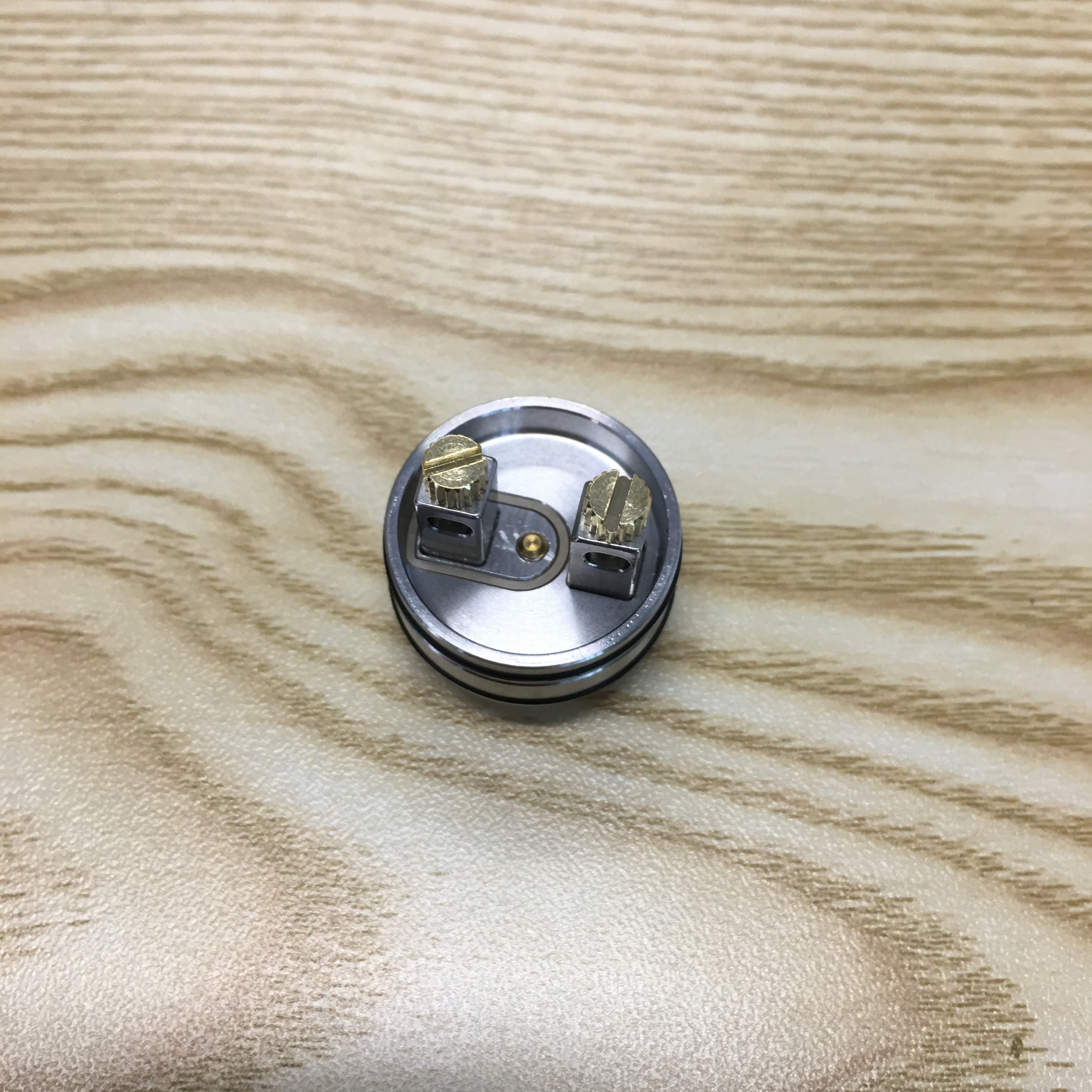 Well the tank satisfied me.Compare to other RDA tanks,nothing different here.810 drip tip,single deck with gold-plated pin.Judge from the pic above,you can find this tank get a not bad capacity.This kit is not a squonk device,so there's no squonk pin included.If you get one squonk pin,maybe you can try this tank with your squonk mod.That'll be great.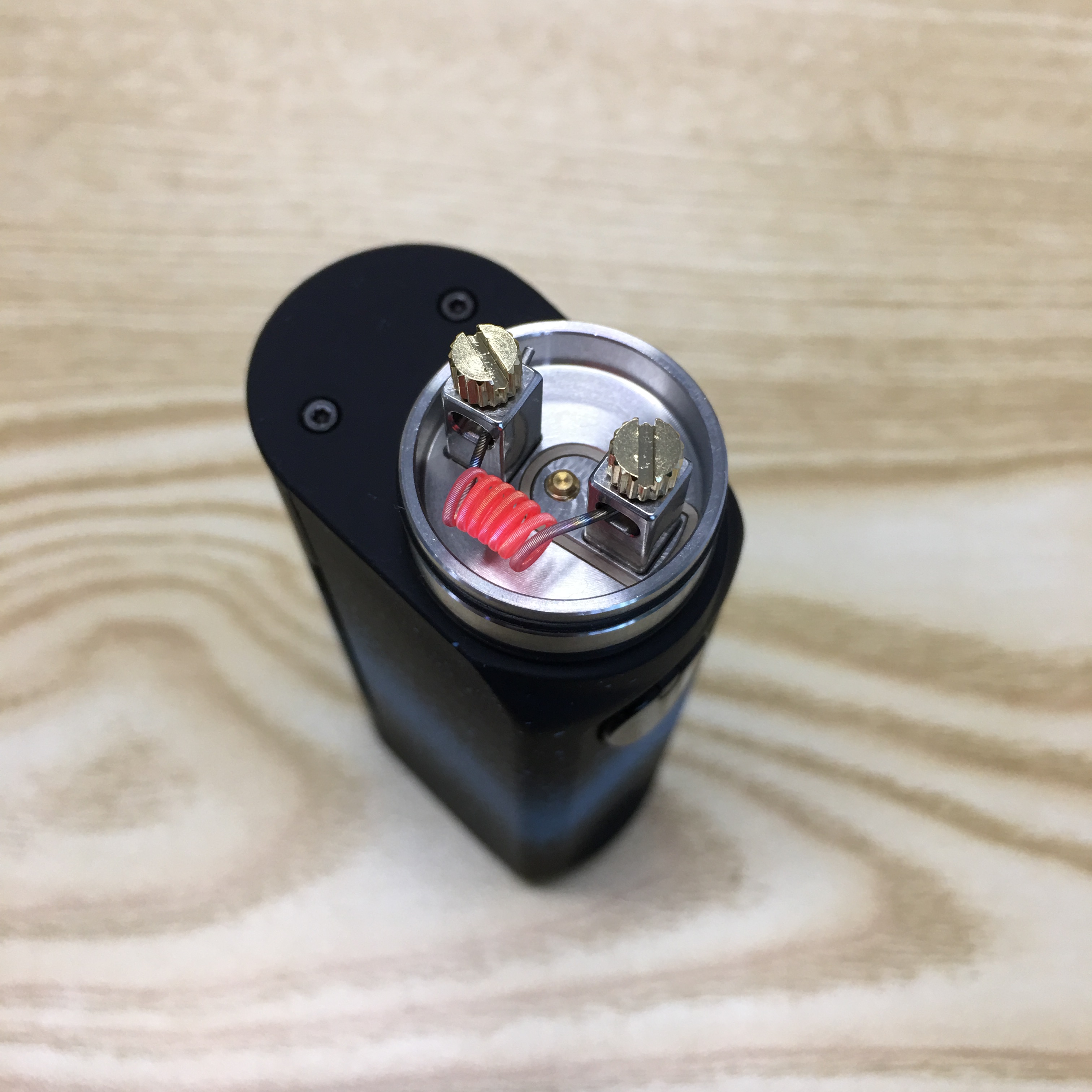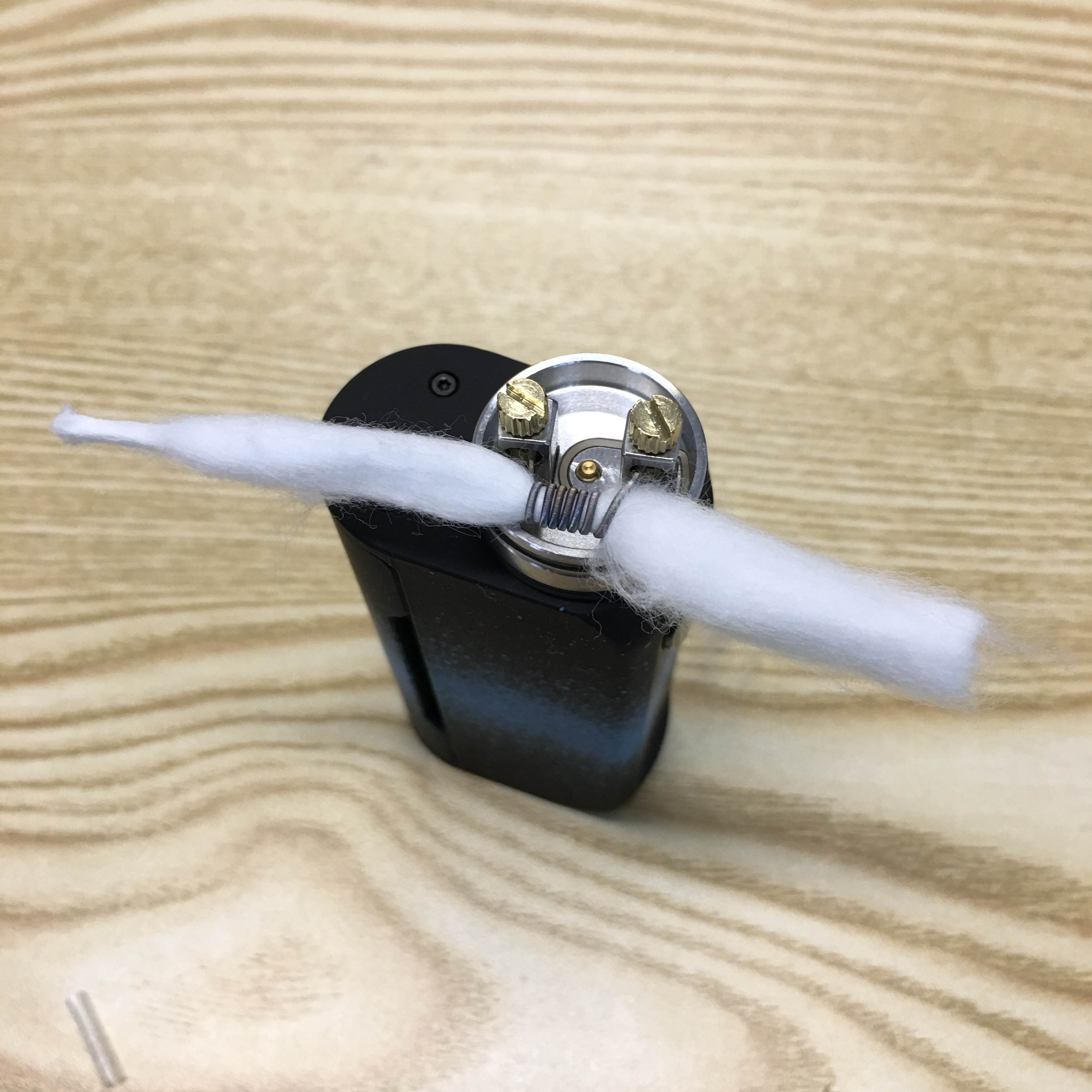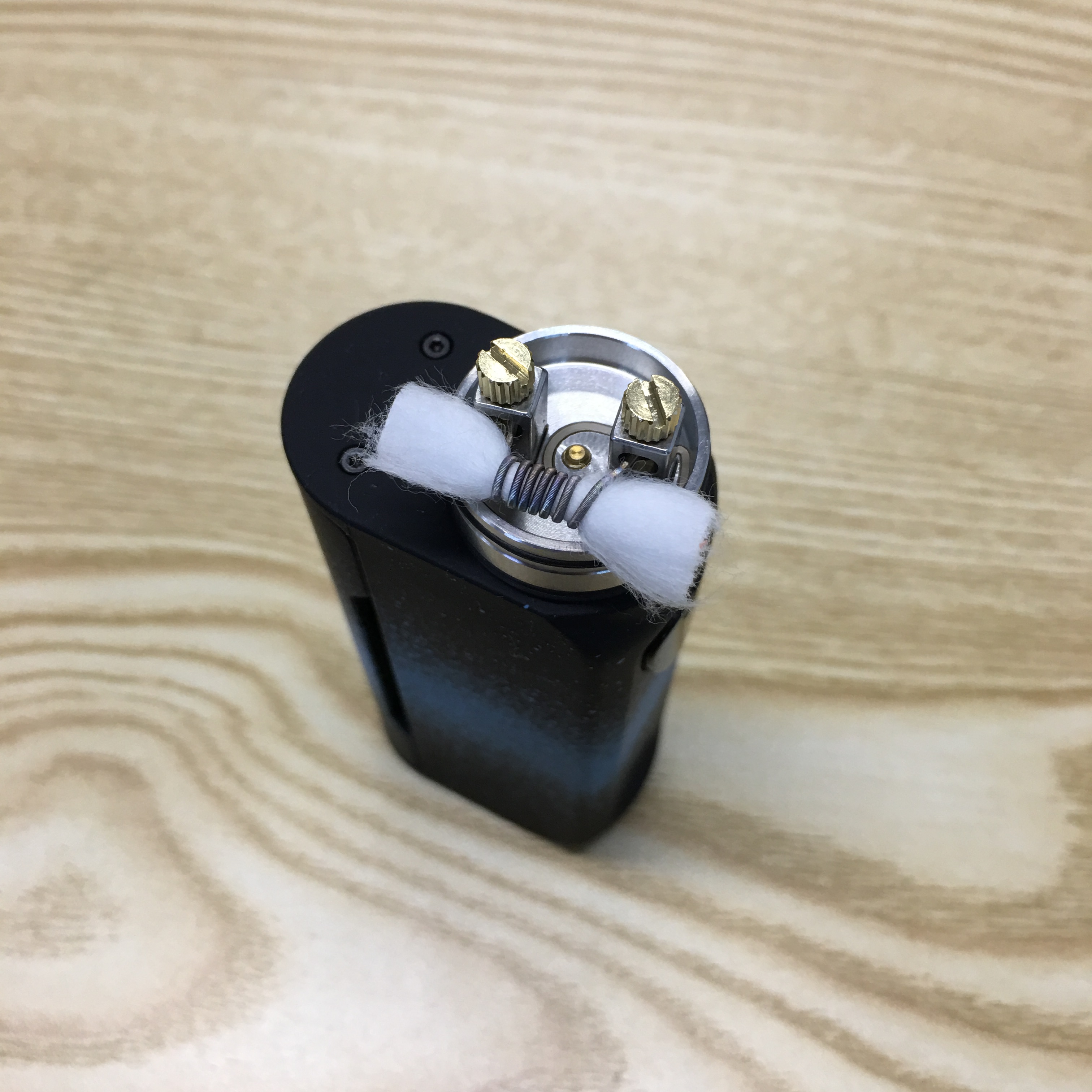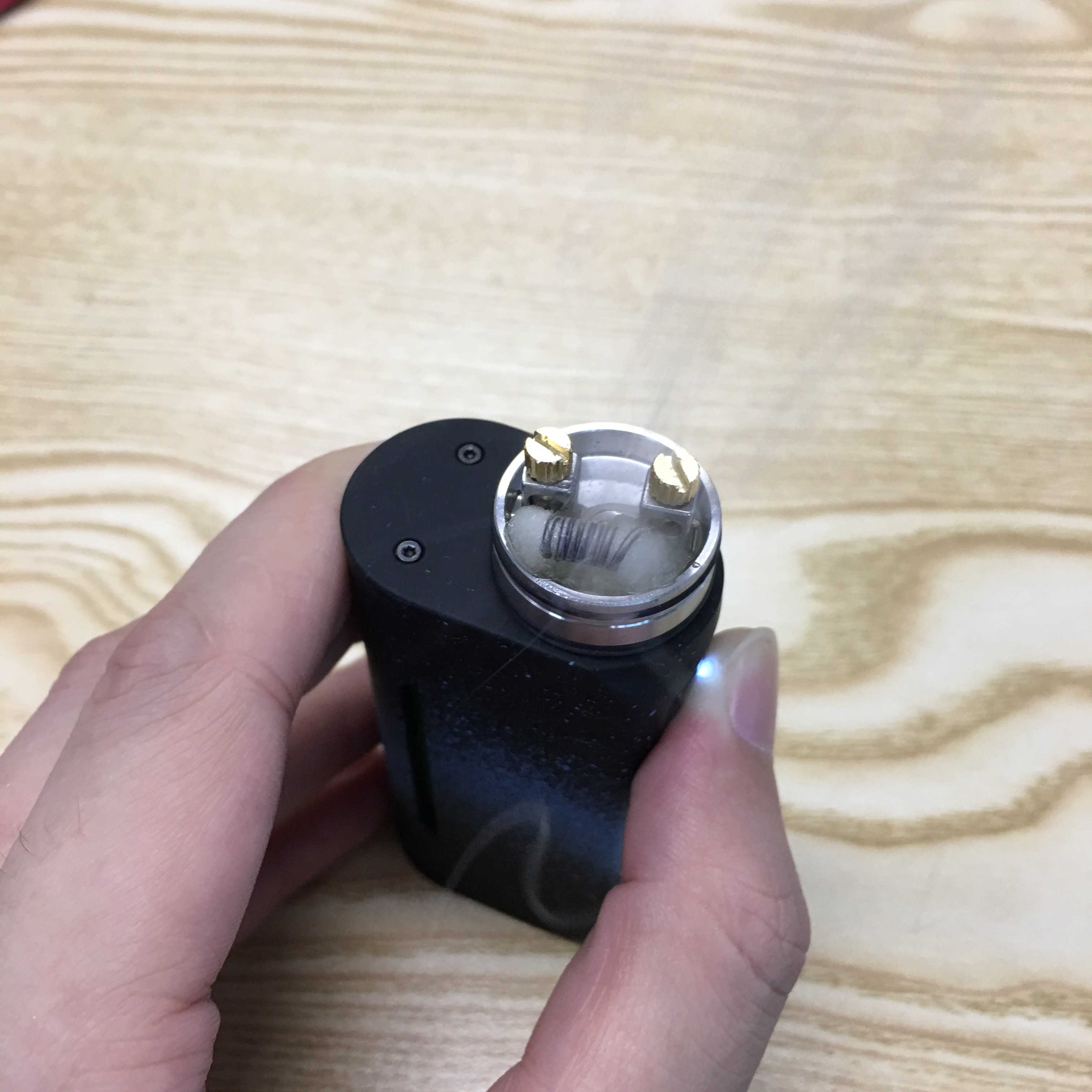 Honestly I' m not good at building coil and wick,so forgive me for my bad coil-install. Just like what I mentioned above,when the power is under 30%,there's no flavor you can taste except for the clouds.So I change another mod then take some vaping.First of all,the airflow is really rich,although there's only one coil I built,the clouds are still heavy.As for the flavor, nothing special compared to others rda tanks.But there's also nothing bad for you to pick.
Pros
-Cheap price -Good perofrmance rda
Cons
-The sense of cheapness that PC material brings -bad experience caused by low power
Verdict
You can't require too much on one kit which sale price is just $19.46.As what you see,the material the mod applied is really not good enough,but you will find there's nothing you can criticize on its performance.Rich airflow and clouds,the not bad falvor,all there will make you forget it's a just $19.46 rda kit device. The rincoe official said that you can install two coils though there's just one biuld deck.For me,I don't think it's convenient to do that.especially the coil which I installed is not suitable for this deck,and the screws on the deck are a little loose. Except for this simple colors version,there're also serval graffiti colors for you to choose from. All in all,as one cheap rda kit,this rincoe manto mini has made its success.I will absolutely store one as my standby device.For you,will you purchase it? Now you can order it at our store,click here to find it:Rinco Manto In Ave40
Thanks for reading