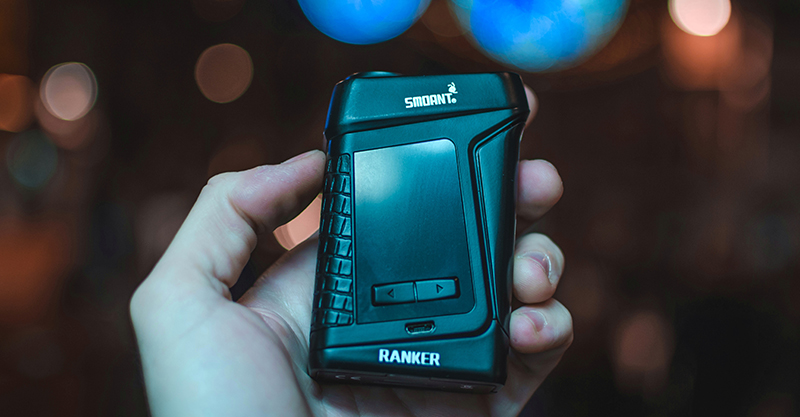 [toggle title="Features" load="hide"] Power range from 1w-218w utilizing dual 18650 batteries Big fire button proving your special and cool experience The Ant218 V2 chip with a faster response when firing 1.3 inch TFT color screen Two wallpaper UI options High-quality leather [/toggle] [toggle title="Parameters" load="hide"]Brand: Smoant Size: 31.5mm x 60mm x 92mm Output Range: 1W - 218W Display: 1.35 inch TFT color screen Temperature Control: 100°C – 315°C / 200°F – 600°F Batteries: 2 x 18650 battery (Batteries separately) Output Modes: VW / VW Curves / Temp (Ni, Ti, SS) / TCR / TC Curves Resistance Range: 0.05 – 2.0 Ohm for Temp / TCR mode / TC Curves 0.1-5.0 Ohm for VW / VW Curves Color: Black, Tarnish, Camo[/toggle] [toggle title="Package" load="hide"]1 x Smoant ranker Mod (Batteries not included) 1 x Usb charge & Update cable 1 x User manual 1 x Warning card[/toggle] The vaping industry has changed dramatically over the last few years, and all e-cigs' companies are understanding that it is not quite enough to get by good functions and high-quality materials alone because there are so many products having the same functions. The design and innovation of devices have become more important than ever before. One product with its unique features will win users' attention and the market. In this regard, the Smoant does a good job. Its personalized wallpaper and unique design(big fire button) could be the most prevalent brand.

Smoant has released a brand-new product called
Smoant Ranker Box mod
, which is gaining traction among vapers. The Ranker Box Mod looks as alluring and important as the previous one-
Smoant Cylon Box Mod
. I have been playing around with it for a few days. I want to tell everyone that the cartridge clip-like device is so striking, especially in a vaping community where most box mods are designed with square and other shapes as well as full-screen. It feels solid and comfortable when holding it in my hands.This box mod comes in several colors, such as Black, Tarnish, Camo. My product is black, and I liken it to a knight in the dark, which looks so cool.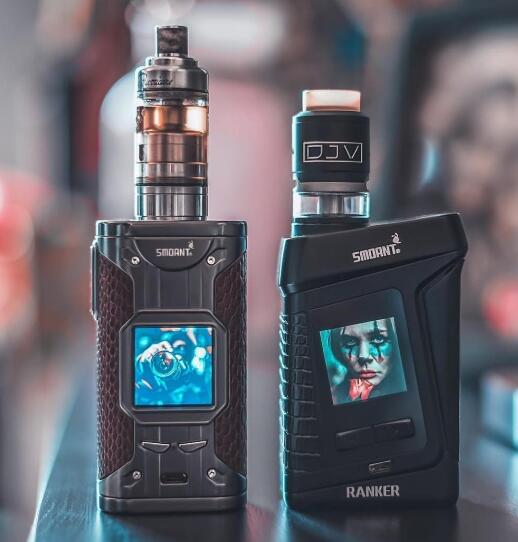 Oftentimes, in vaping community,
Smoant
series is full of excellent ideas-high-quality leather, frame-shaped device bringing you to the industrial ages(Such as
Smoant RABOX Mini Mod
), and full-screen product that adds conveniences to the device. (
Smoant Charon TS 218 Touch Screen Mod
). Each item released by Smoant has its own features and surprises users, including this product-Smoant Ranker.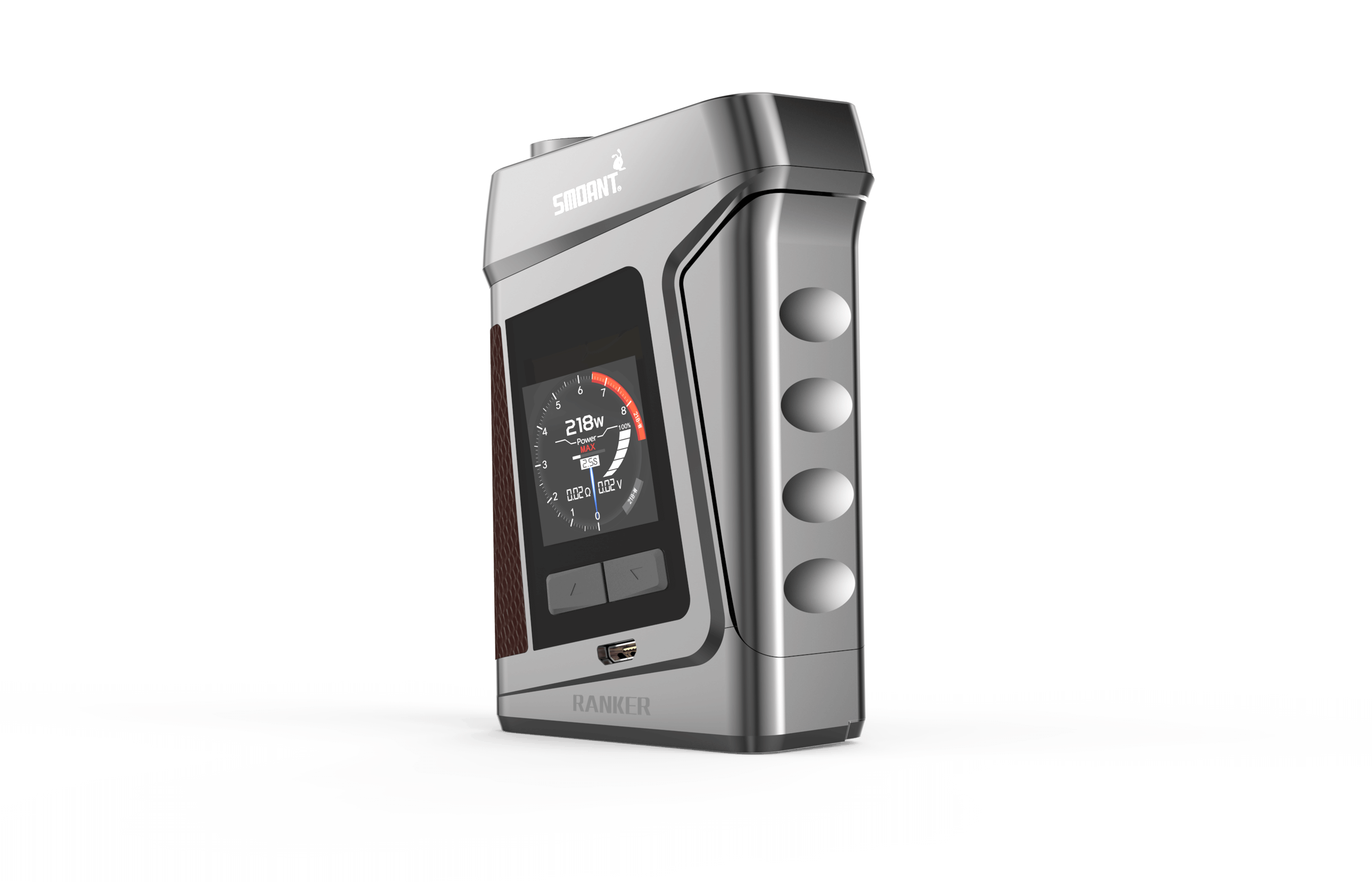 The first advantage I should mention is its big fire button. The
Smoant Ranker
is a cool box mod with a big fire button, which is a great addition. In past few years, while many companies focus their attention and resources to the full-screen and small-button devices, the Smoant leaves you with a big and good button that is so special, which is tailored to those who like the clicking sound. Some people may say such design lags behind the trend in which the full-screen devices are so prevalent. I think that it is still modern and this design help ward off loneliness when we hit this button. Additionally, there are some small-sized ellipse-shaped grooves in the fire button, making users operate this box mod easily.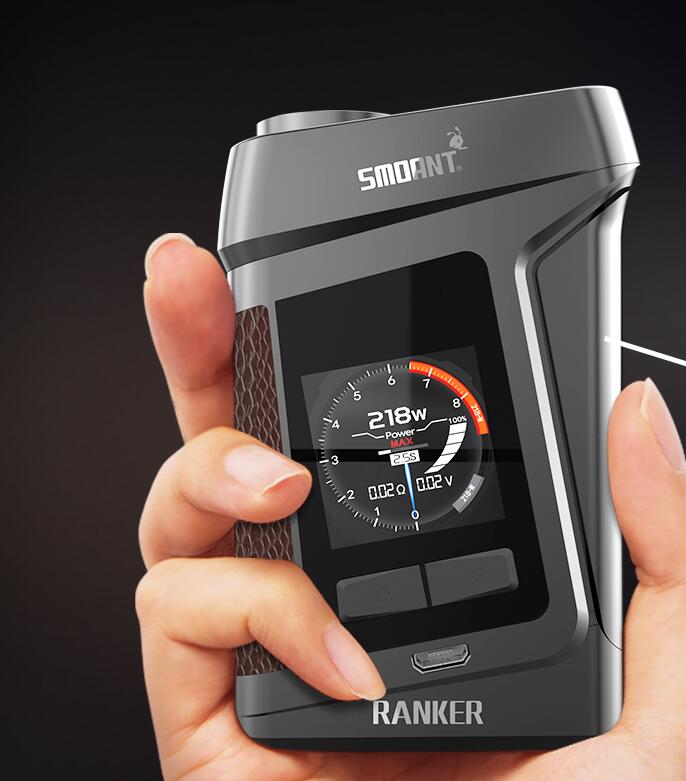 In the vaping markets, so many products are constructed out of one material, making it simple and boring. The different materials that the Ranker's appearance come in good. The Ranker's appearance is the combination of plastic and high-quality leather, adding to the military charm to the device, as opposed to other simple-color box mod. In addition to it, it feels lightweight and comfortable relative to other heavy box mods with good materials.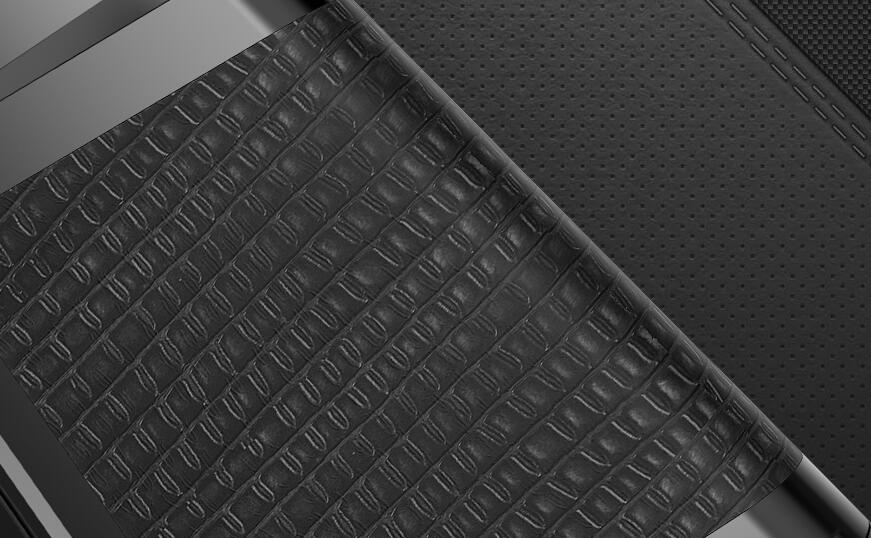 It is well known that chip plays a big part in box mods as much as it does in smartphones, and a good chipset can offer a premium experience.
Smoant
never disappoints you as it is furnished with a high-end ant chipset, offering various functions for ensuring an accurate taste and addressing many problems ailed users and producers like the slow response when hitting the fire button. This chip can fire up the device instantly in only 0.015 seconds, which is a good news for users and we can get free from troubles like this.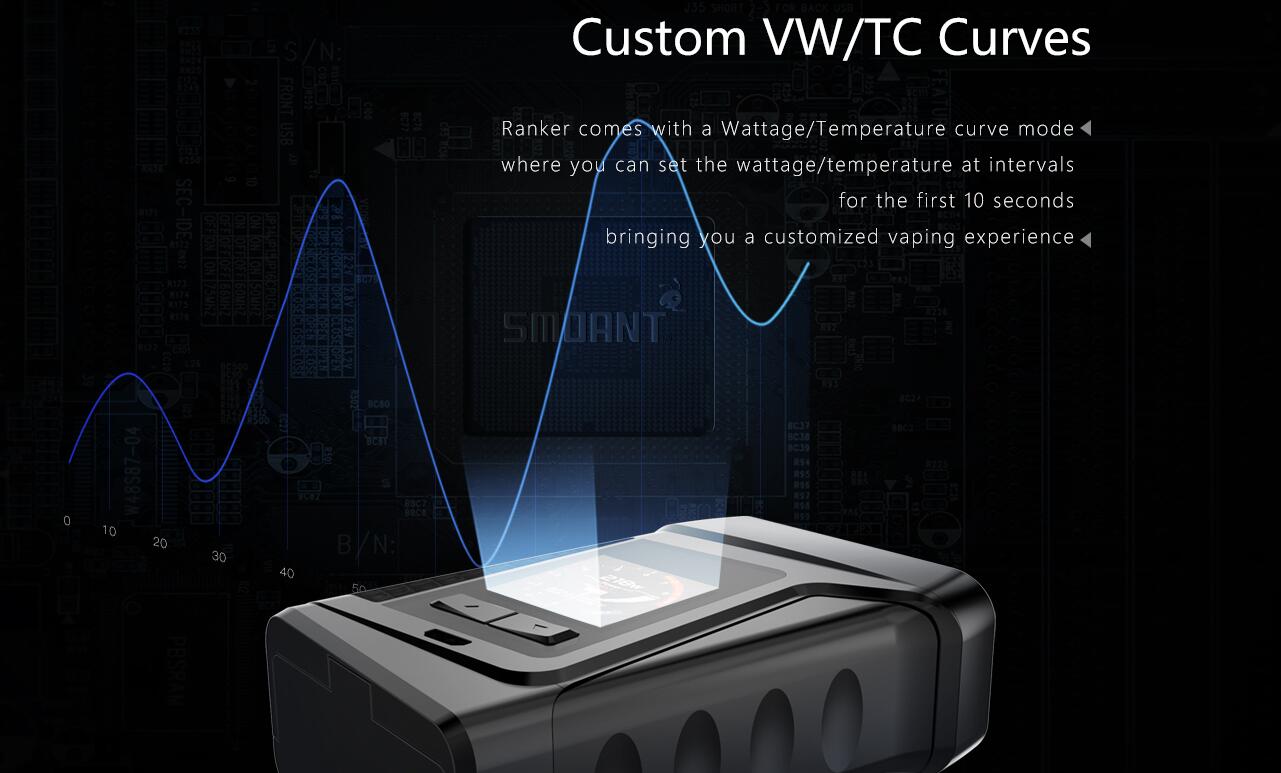 Besides above striking features, Ranker happens to have one of a 1.3-inch display with multiple functions in the market. My initial reaction upon seeing that this box mod can act as the control center for all data and information and clock as well. Perhaps this special design saves much money and we can use such money to buy more box mod.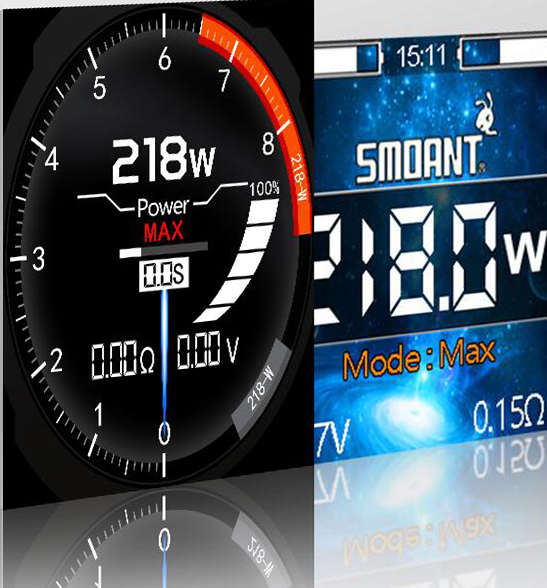 When it comes to its various settings, you can use them following the manual instruction. The wallpaper is a good feature I will tell you in detail. Hitting fire button five times to activate the device and then pressing the fire button three times, there is an interface displaying in front of you which contains VW, TC mode, setting, and wallpaper options. Then you enter the wallpaper ensuing clicking the small button under the screen. There are nine pictures available. This feature I love the most as these will make my device pretty. More importantly, they will add the aesthetic design to the Ranker, the industrial product. It is a perfect combination of art and industry.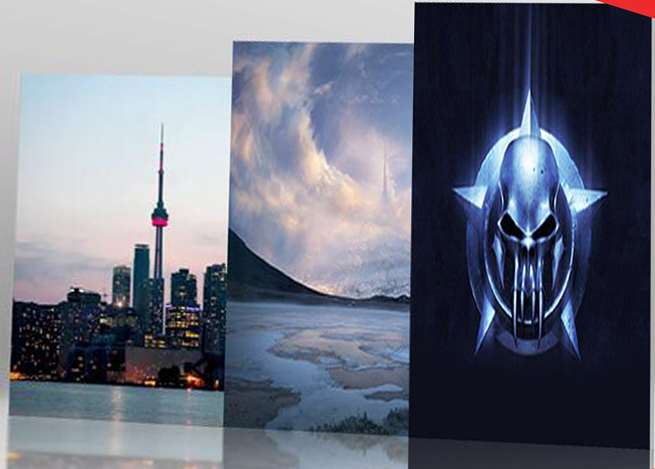 The
Smoant Ranker Box Mod
is a long-awaited device-build quality and display, as well as the big fire button, are better respectively. With starting price of $59.90, this device is the budget king for the most people. If you want a big fire button, the Smoant Ranker is the answer.