Smoant Charon TS 218 Touch Screen Mod
Smoant Charon TS 218 Touch Screen Mod
Product Information
Smoant 's newest touch screen OLED mod, the Charon TS218, is an excellent, more-affordable follow-up to the Charon lineups. This TC box mod featuring 218W of maximum output power comes in five colors – Camouflage, Wood, Black, Stainless Steel, Rainbow and Dark Blue.
Smoant Charon TS218 measuring 59.5mm by 85mm by 29.3mm is made from Zinc ALLOY and is hefty with dual 18650 batteries installed. The stainless steel 510 connector will match any atomizers in 28mm diameter. The central pin is spring-loaded and gold plated for a better conductivity. The fire button on the side of the unit is pulled to power the atomizer. Press the fire button five times to power on/off the mod. Above the fire button, the Screen Lock Button on top allows you to lock the touch functions and the screen when simply pressed.
The best part of the Smoant Charon TS218 is its highly responsive and sufficient bright and clear 2.4″ OLED touch screen. This touch screen displays the current time, output wattage, temperature setting, battery statue, etc. Smoant Charon TS218 has five heating modes for vaper to choose how quickly or slowly their atomizer heats up. These five heating modes are Max, Hard, Normal, Min and VW cures.
The user interface is friendly for beginners to quickly get started with this box mod. The font is sharp and the color contrast is good, covered in high grade crystal, made for easier reading. The GUI is divided into quadrants for specific types of information and is intuitively arranged for ease of use. Anyone who has ever operated a cell phone with a touch screen knows instantly what to do with the Smoant Charon TS218.
The Smoant Charon TS218 allows you to enjoy temperature control vaping with compatible materials like Nickel-200, Titanium, Stainless Steel. You can also adjust the TCR to temperature coefficient of resistance. Its temperature range is 200℉- 600℉(100℃-300℃)and the resistance range is 0.05ohm-2.0ohm.
Quick Links:
Features
§ Perpect UI design, with Strong sence of science and technology
§ The most agile touch screen ever
§ Customizable Temperature Control Curves
§ Superior Zinc ALLOY Construction
§ Three Memory Modes
§ Versatile Temperature Control Module
§ Magnetic Battery Element
§ Intuitive Large OLED display
§ Oversized Textured Firing Button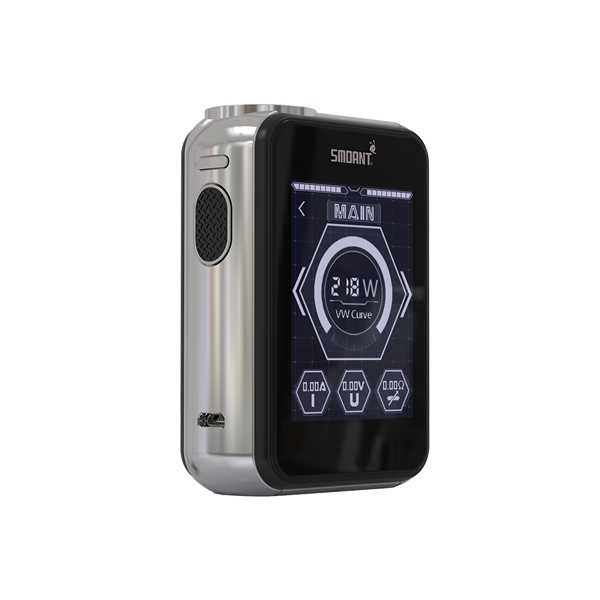 Parameters
| | |
| --- | --- |
| Brand | Smoant |
| Size | 59.5mm x 29.3mm x 85mm |
| Wattage Range | 1W - 218W |
| Temperature Range | 200℉-600℉/ 100℃ - 300℃ |
| Resistance Range | 0.05ohm - 2.0ohm |
| Battery Support | 2 x 18650 |
| Five Heating Modes | Min / Norm / Hard / Max / VW Curve |
| Touch Screen Size | 2.4 inch |
| Thread Type | 510 Spring loaded thread |
| Color | Camouflage, Wood, Black, Stainless Steel, Rainbow, Dark Blue |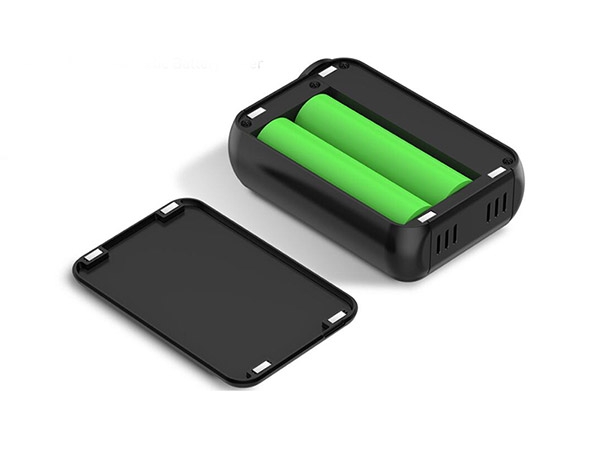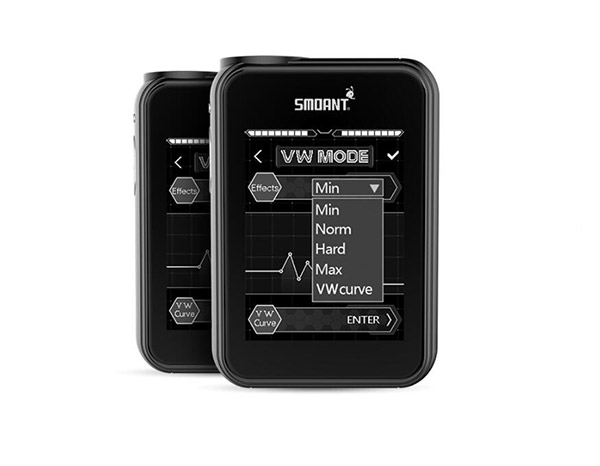 Package Included
§ 1 x Smoant Charon TS 218W TC Mod (Batteries not included)
§ 1 x Micro USB Cable
§ 1 x User Manual