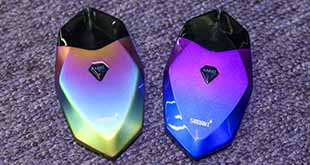 Do you guys still remember Smoant ? Few months ago,they launched Naboo Kit which with a big screen box mod.Absoluetely this mod becomes really welcome among so many vapers. Of course people always show their great interests on screen mod cause there's special charm of that compared to others box mod. Whille after that,there's no new devices Smoant releases. I still remember how welcome that Smoant Charon Mini is. So i start to focus on Smoant. Just few days ago, I saw there's a new pod system kit released from Smoant --- Smoant Karat Kit. Honestly speaking,I felt a little disappointed cause i'd like to see they released another one charon mod or naboo kit.But i still want to review this new pod system kit because of it's unique appearance and awesome experience.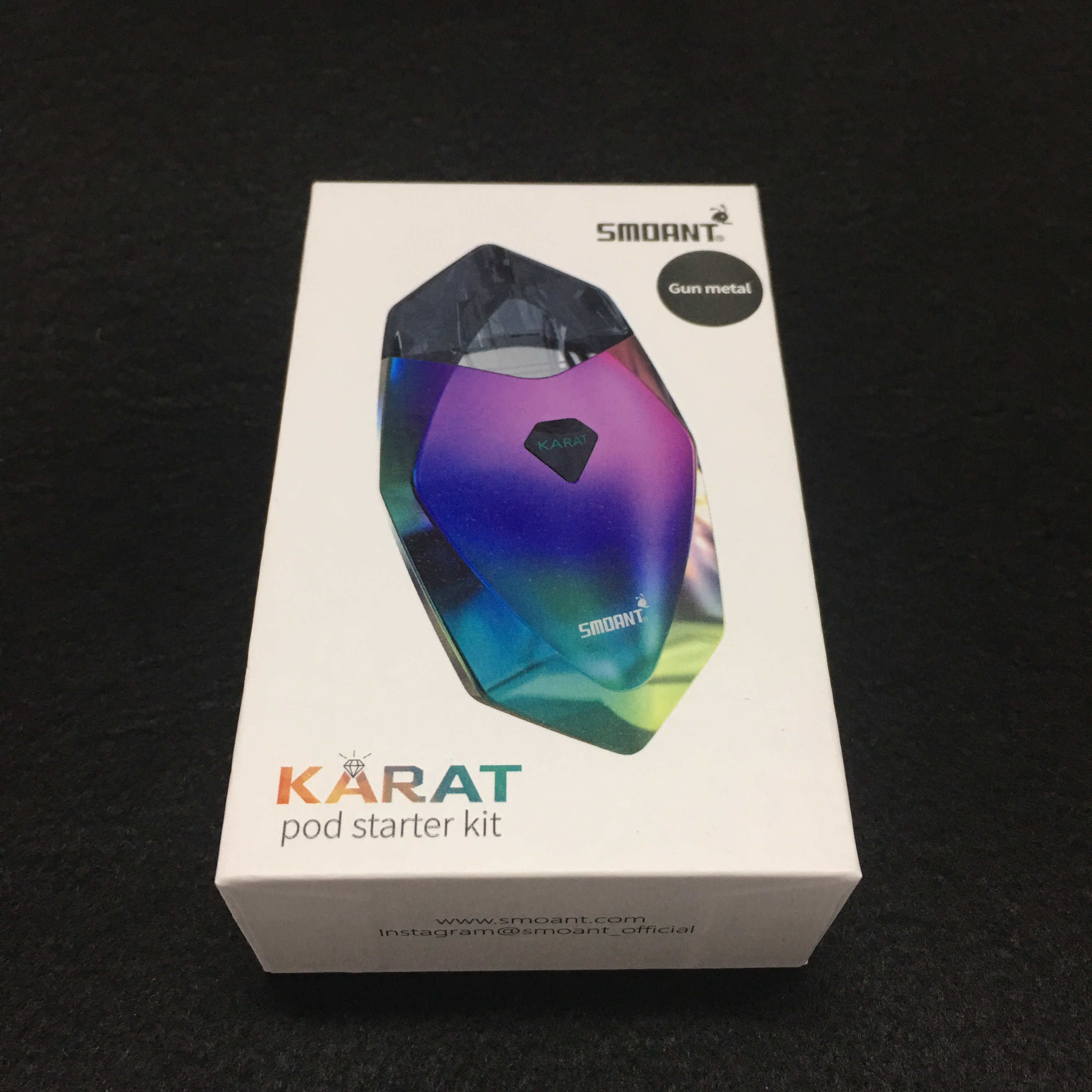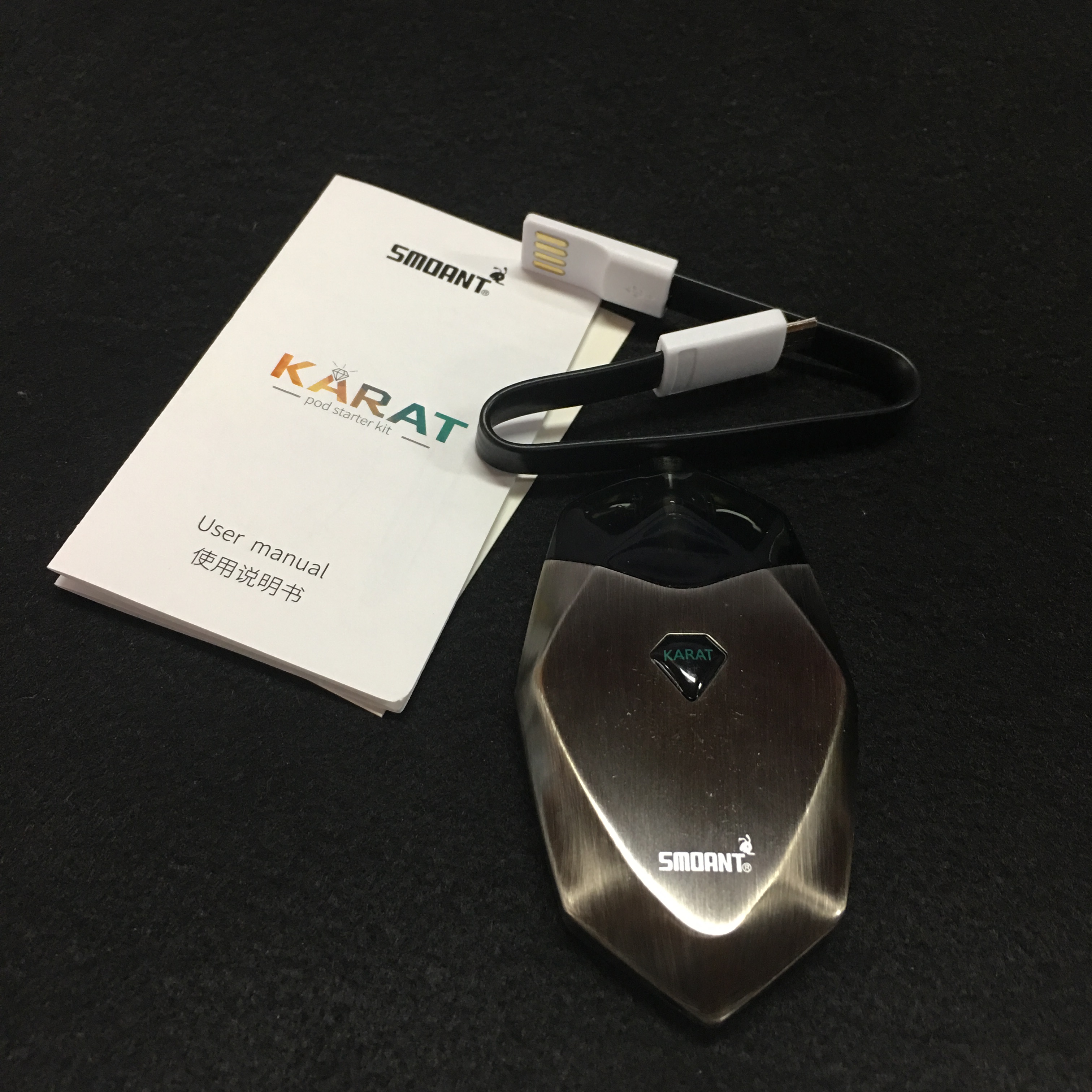 Parameters:
Size: 88*48*12mm
Battery capacity: 370mAh
Pod capacity: 2ml
Resistance: 1.3ohm Output: 3.3V-3.4V
Charging: 5V/0.5A
Material: Zinc alloy+PC
Package Included:
Smoant Karat Pod kit
USB charge cable
Instructional Manual
The Pod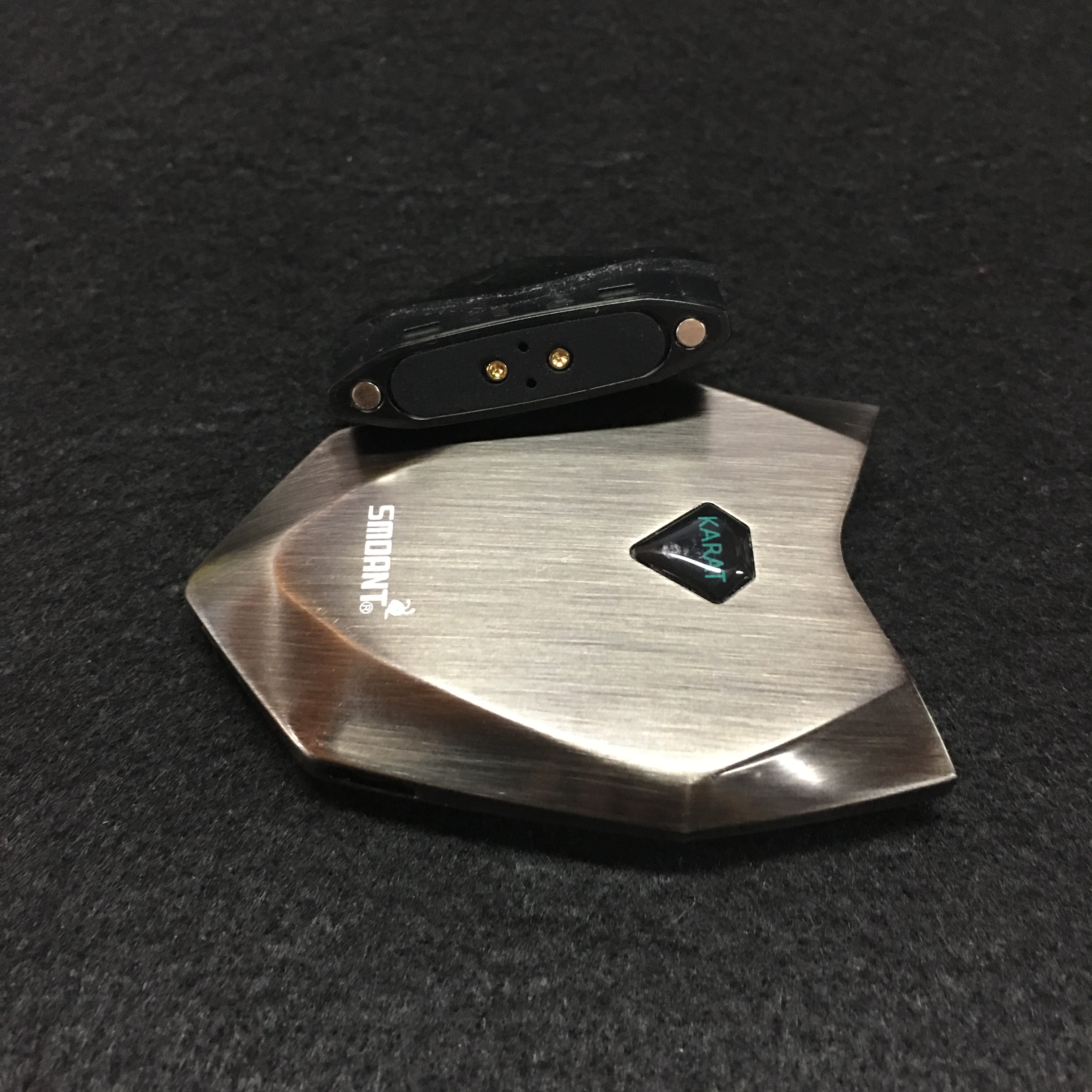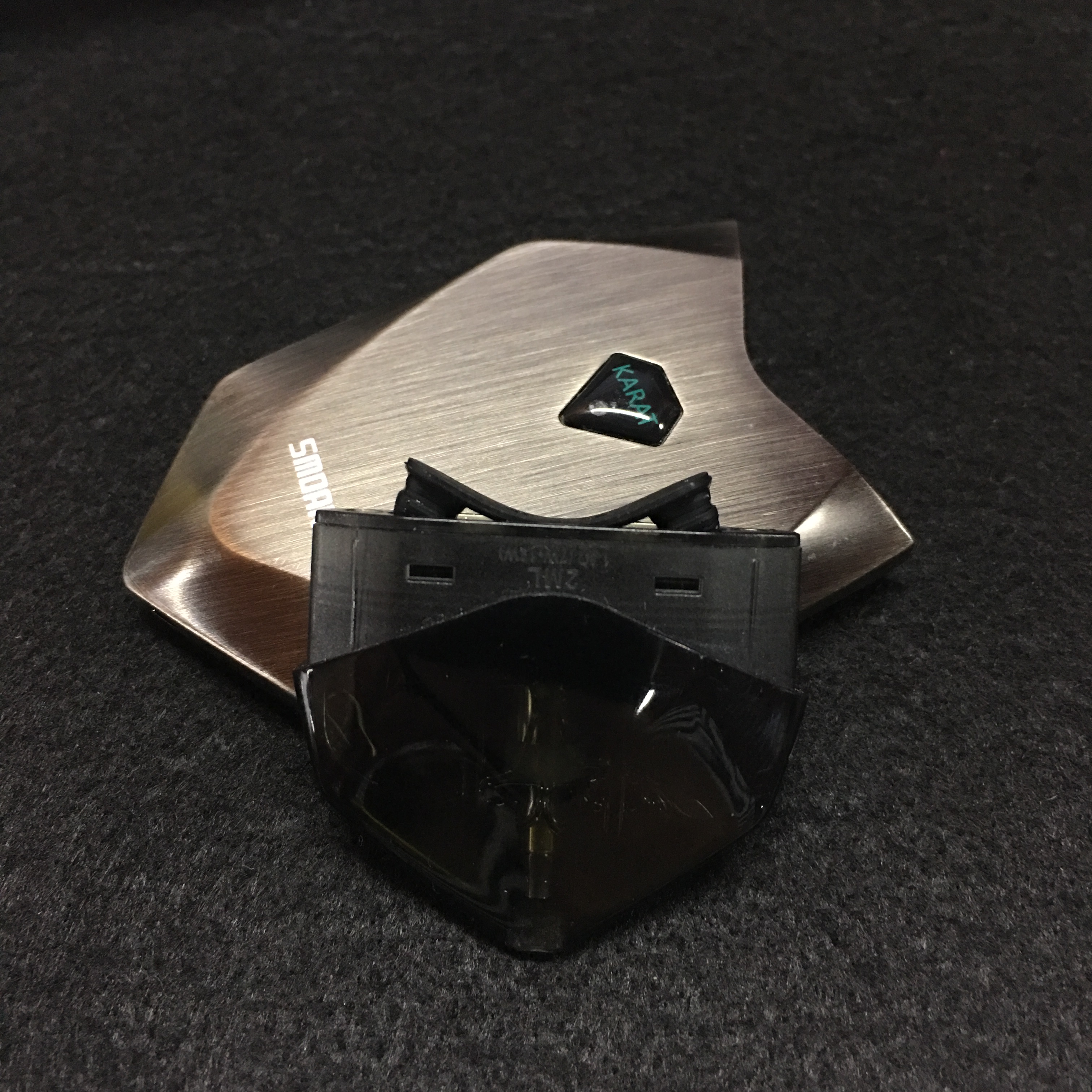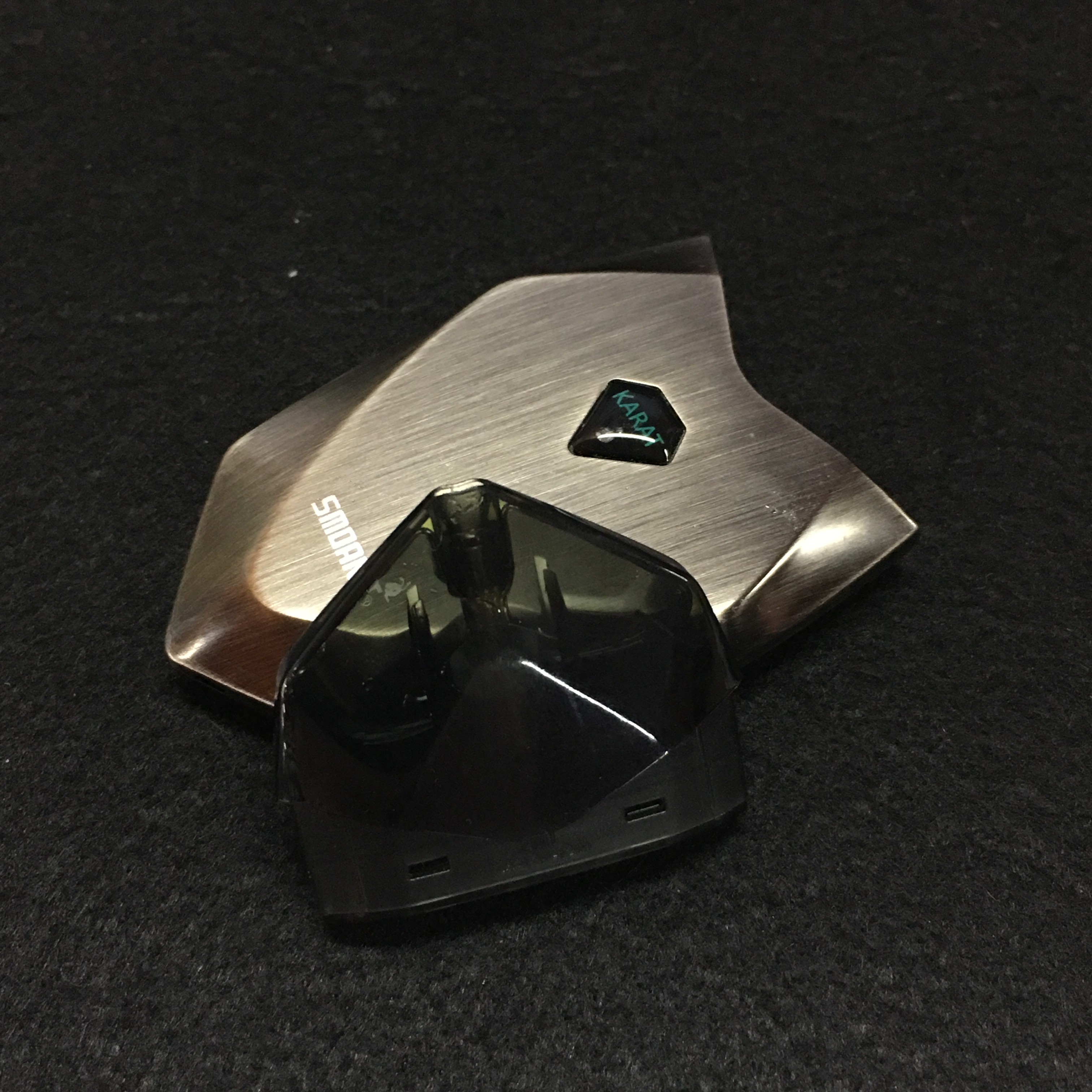 I think rainbow color will be more gorgeous than this gun metal one.There's still a pity that only one pod included in this package.But there's a big surprise hidden in this pod .
A new type coil which named Innovative Quartz Coil. The coil material is not common to see but you can just regard it as ceramic cause the features or the durability between them are not so different. While this quartz coil in this pod is still a little different from ceramic coil we used to use.
Exactly there's so many complacated words in this coil description from Smoant official, just let me make it short and clear, this is a hollow quartz coil cause there're so many microporous inside. The benefits of this type coil brings is the shorter priming time and better flavor.Compare to ordinary ceramic coil,you don't have to wait too much time after fillinng the juice,but it just for the first time when you use it,so it's not too practical.
As for the flavor,of course this kit really satisfies me. I have used too many pod system kits with ceramic coil inside. Such as
Vladdin
,
HAVA One
,
Nikola Delorean
,
Smok Nord
, etc.So far as the comprehensive experience,this karat kit will be the best without doubt. No matter the flavor or the clouds,or the throat hit feeling all good enough. Maybe you guys already tried with
Smok NORD
or
Vladdin
,the flavor of these two kits bring are really second to none. While the throat hit feeling is not as good as karat brings. I just tell you guys my experience on them.
The Battery Mod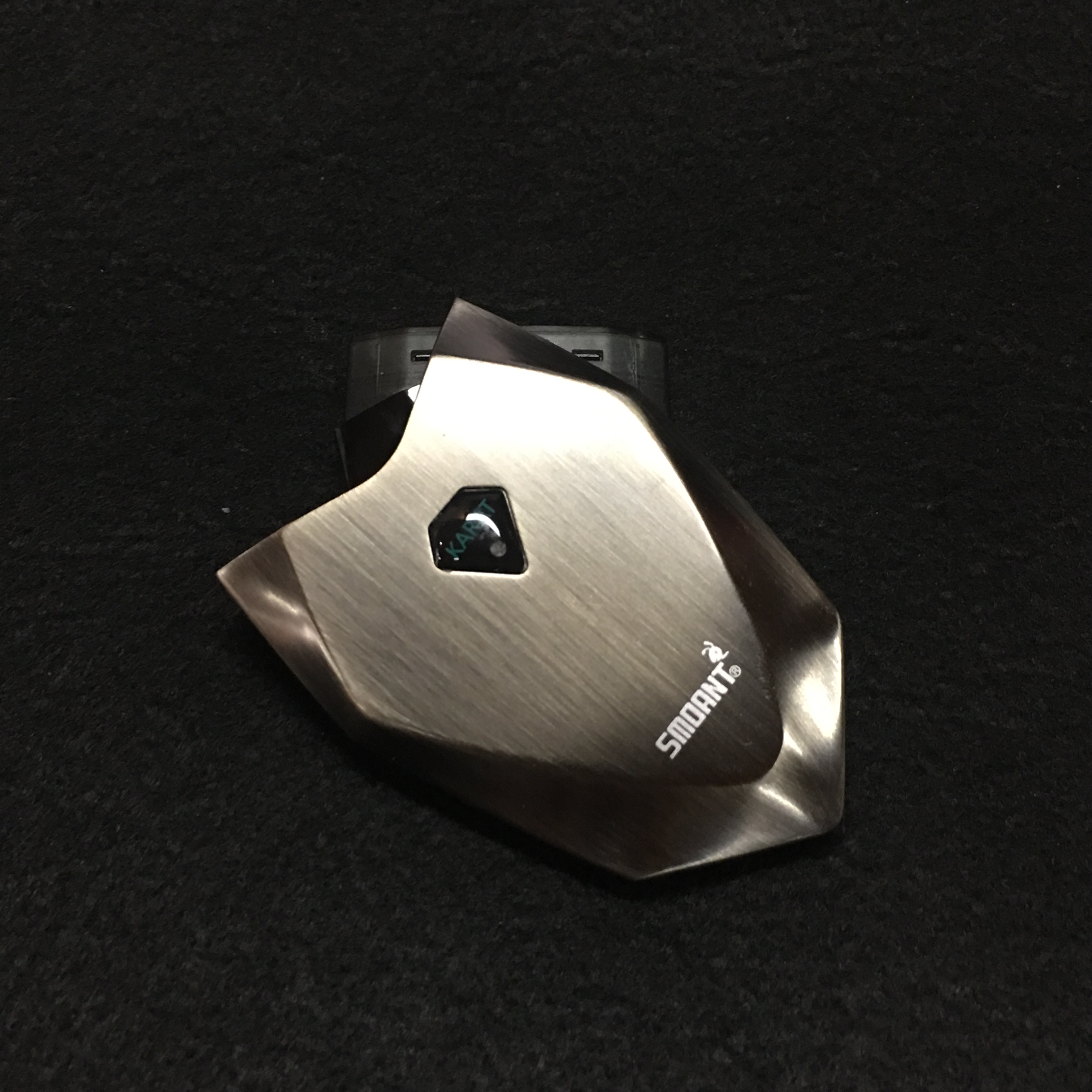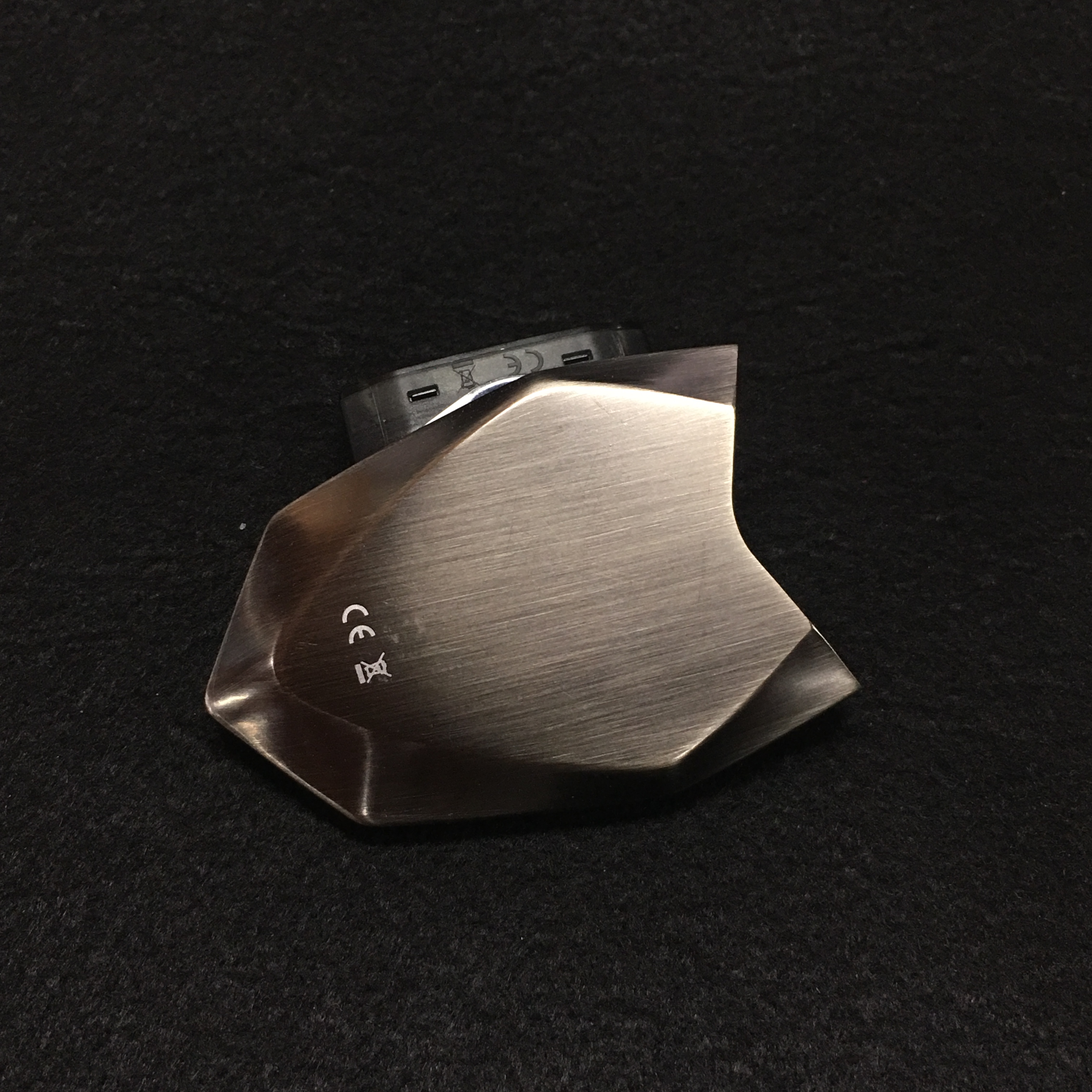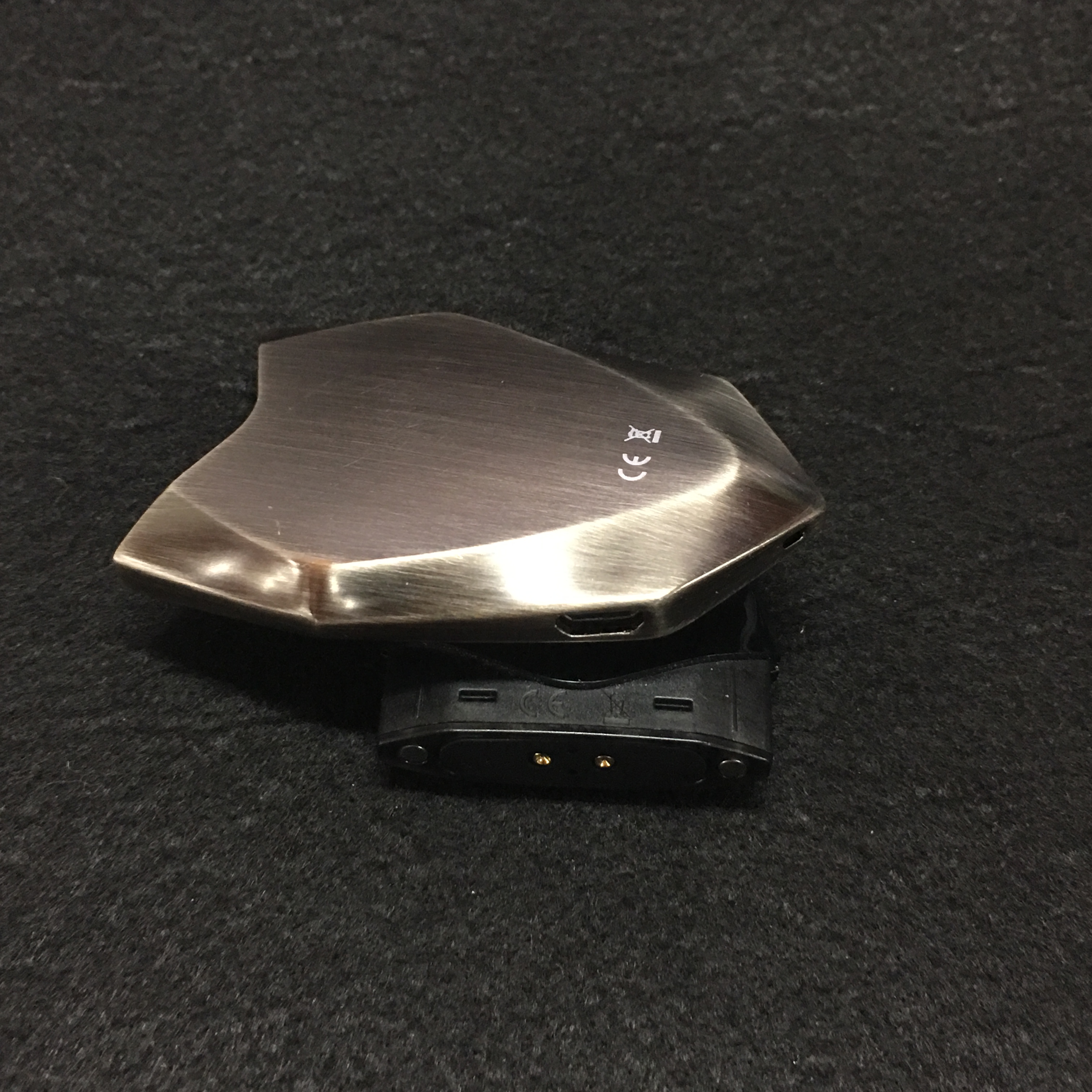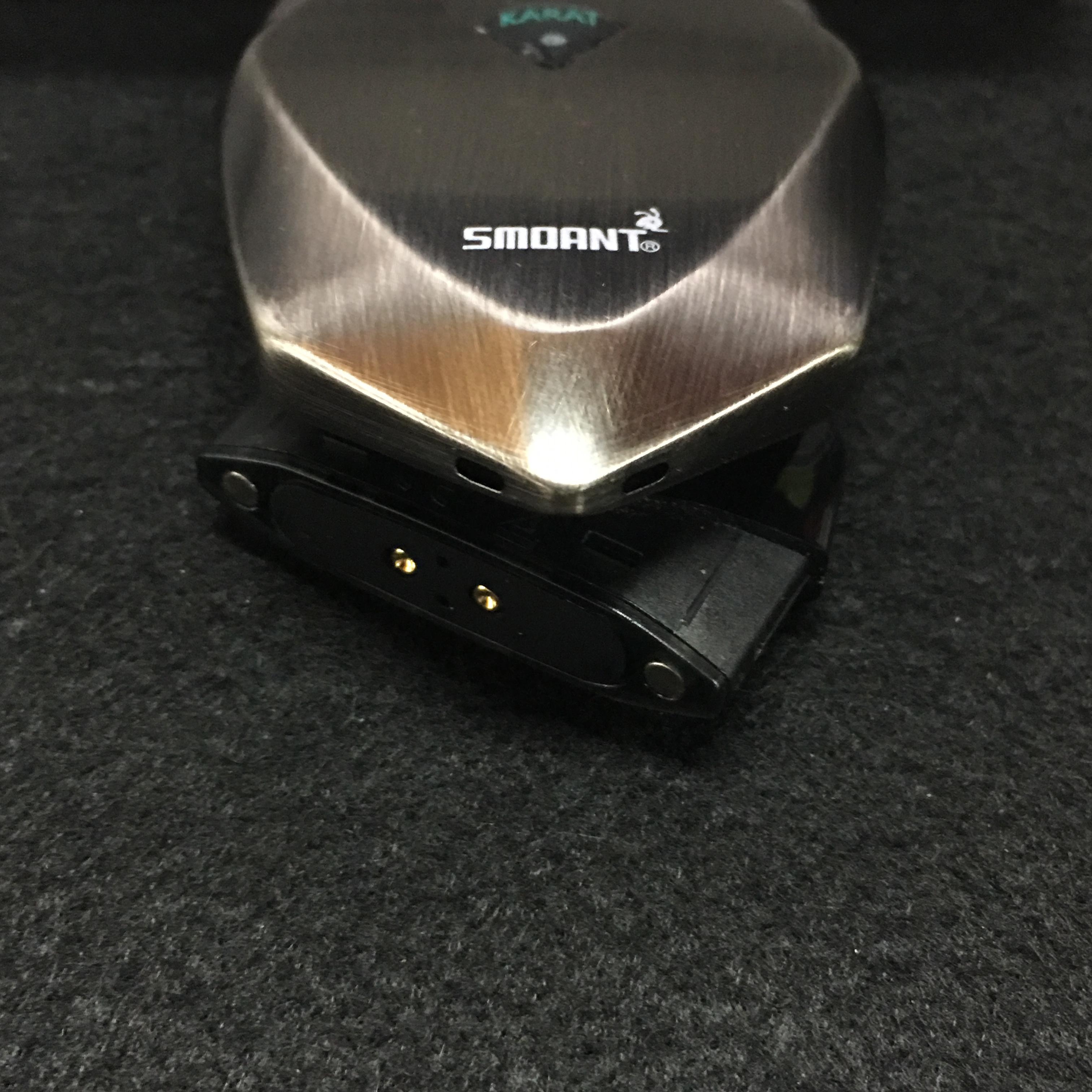 Just like what i said above,rainbow color may be more beautiful under the light. While the metallic luster of this color offers is more transparent to see.The unique diamond cut craft appearance is attractive.But you have to worry about the surface hurting of scratch or friction brings. I use it for one day, just putting in the pocket or at the table,but the surface of the battery mod is scratched. All metal mod really offers great hand feeling.Flat body and polished corners are friendly to your hand when holding it. There's also a battery indicator hidden in the karat logo.Just like the tradition,different color lights remind you the battery capacity. And there're two ports on the bottom of the mod which are designed for tying with a lanyard,hmm,I don't like use lanyard or string.
Conclusion
All in all,this time Smoant bring us a really awesome pod system kit.I just throw smok nord and vladdin away instead of using karat all day.It's easy to make choice.LOL If you guys still looking for a pod system,if you already add smok nord or vladdin into your cart,Wait a minute,go checking this karat kit.
Thanks For Reading