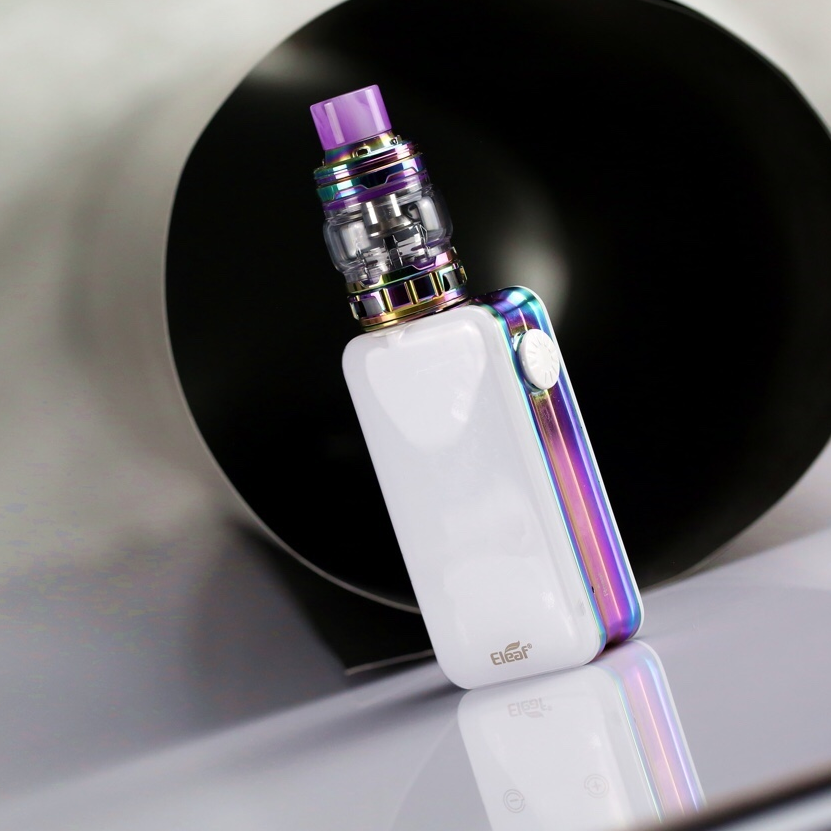 Actually when the first time I see a pic of this kit, I just act like you guys. 'A beautiful mod'. Absolutely it is. Well let's see this kit---Eleaf iStick Nowos Kit.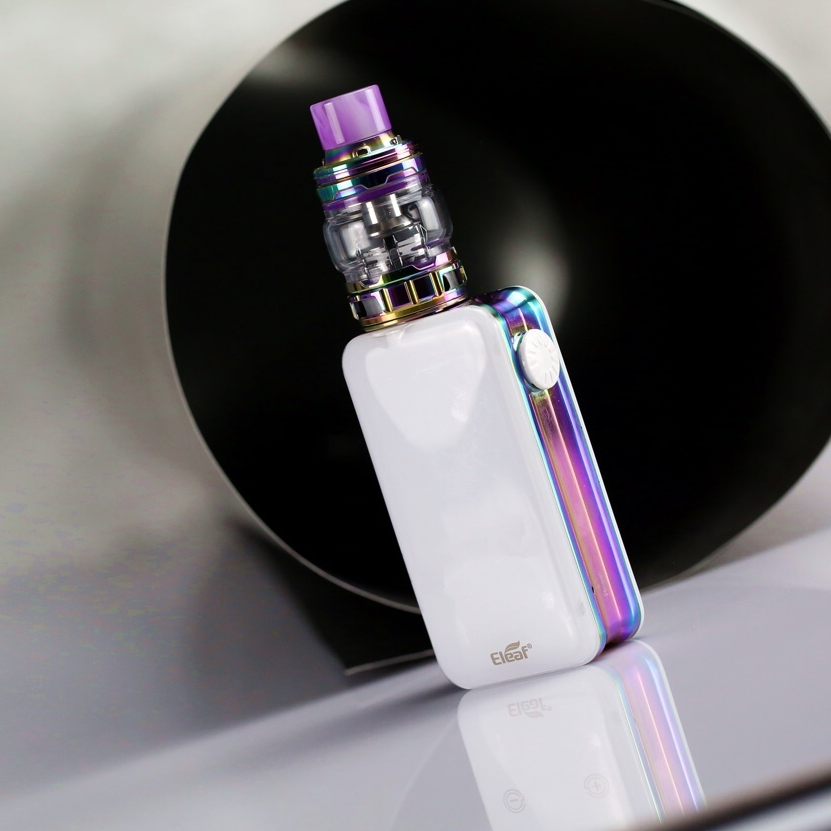 The package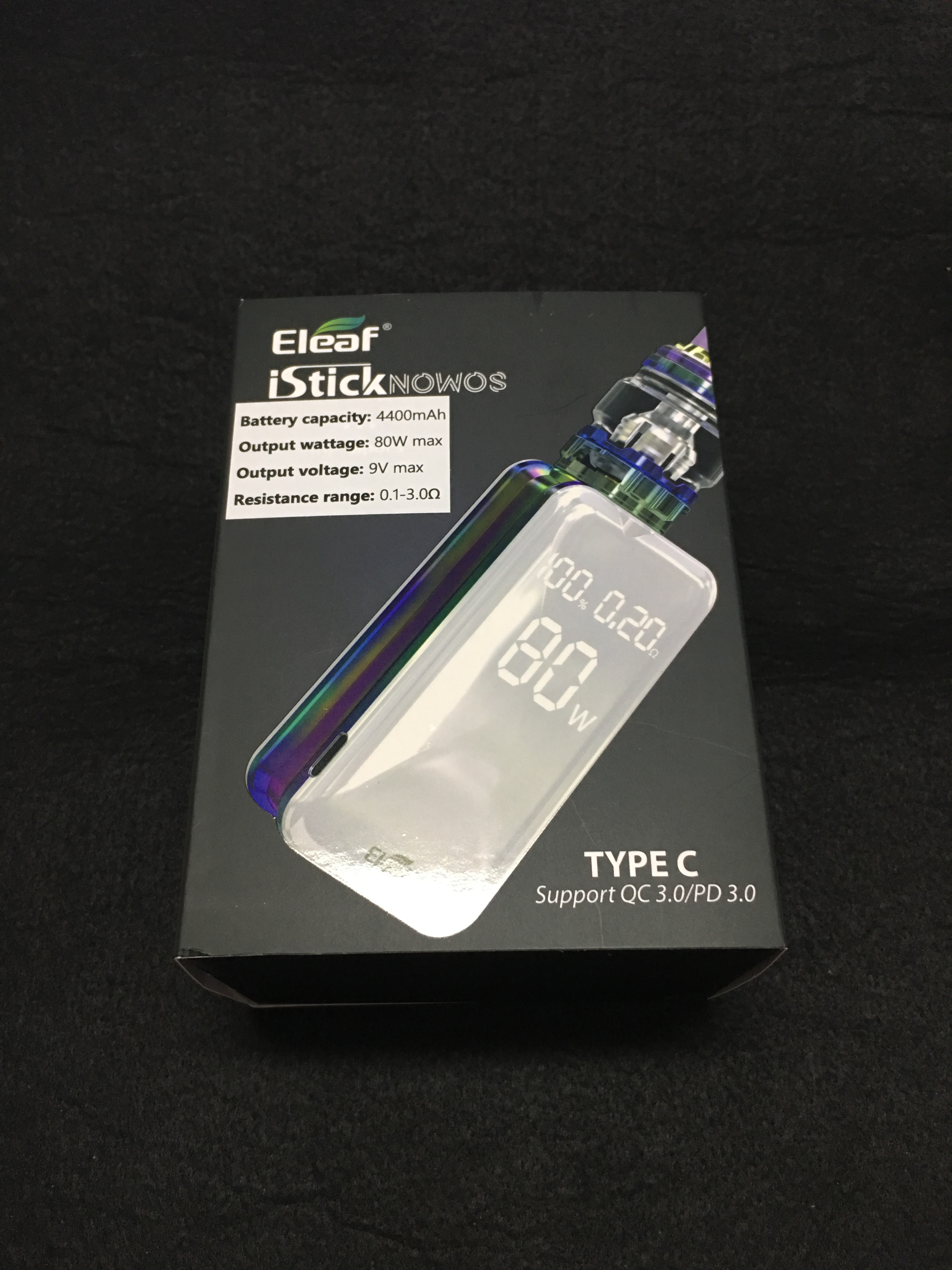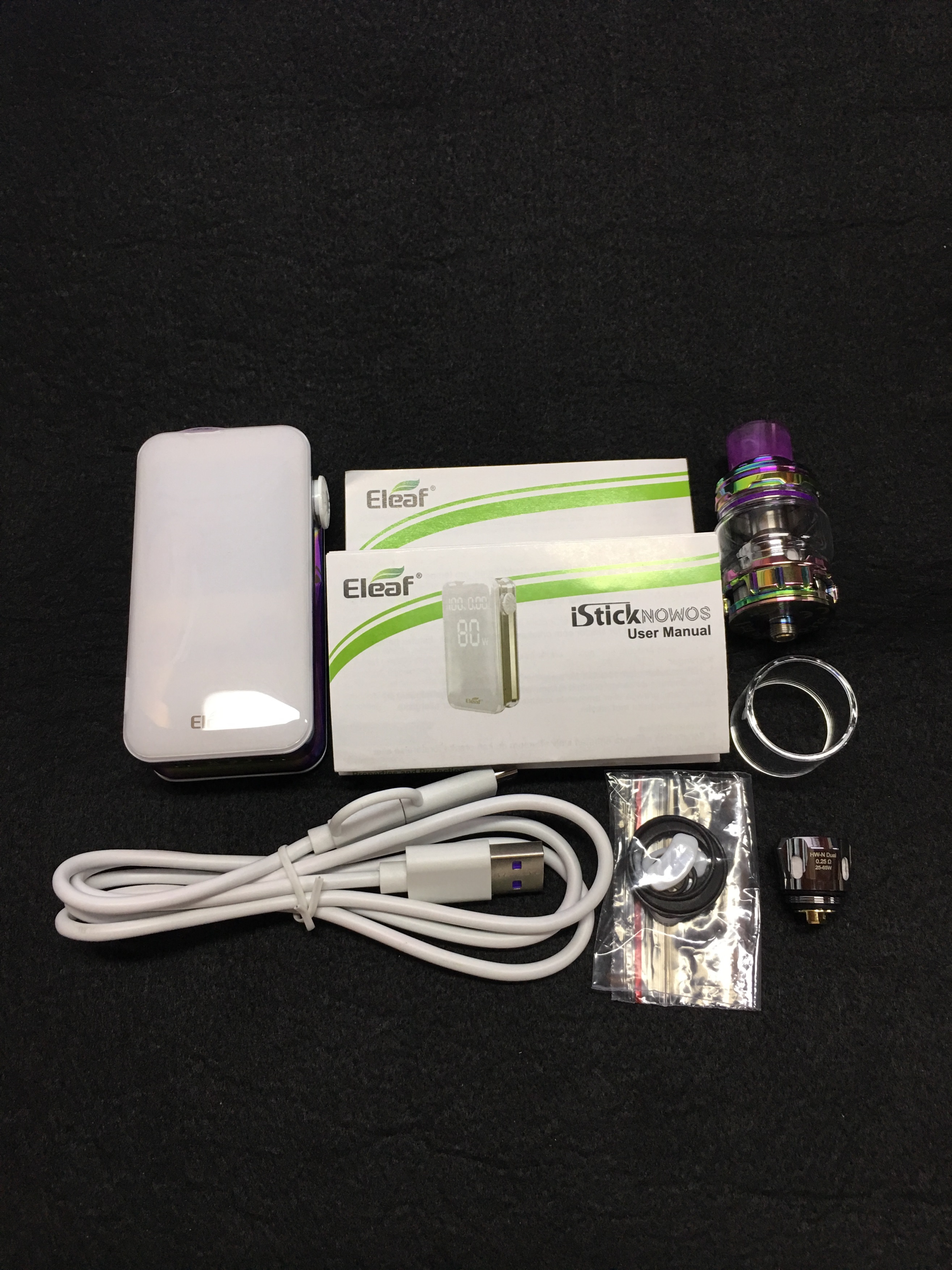 Package Included
iStick Nowos Battery
ELLO Duro Atomizer 6.5ml (with 1pc HW-M Dual 0.2ohm head)
Extra HW-N Dual 0.2ohm Head
QC3.0 USB Cable
2 x Warning Card
Spare Parts
Specification
Features:
All-new LED Digital Display and Touch Buttons
Introducing New Dual Mesh Coils
Temp Protection for Safe Charging
Stunning in Every Angle
High Compatibility with Tanks up to 26mm Diameter
Parameters:
Size: 43mm*28mm*135mm (6.5ml version); 43mm*28mm*133mm (2ml version)
Weight: 205g (6.5ml version)
200g (2ml version)
E-liquid capacity: 6.5ml / 2ml
Battery capacity: 4400mAh
Output wattage: 80W max
Output voltage: 9V max
Resistance range: 0.1-3.0Ω
The Tank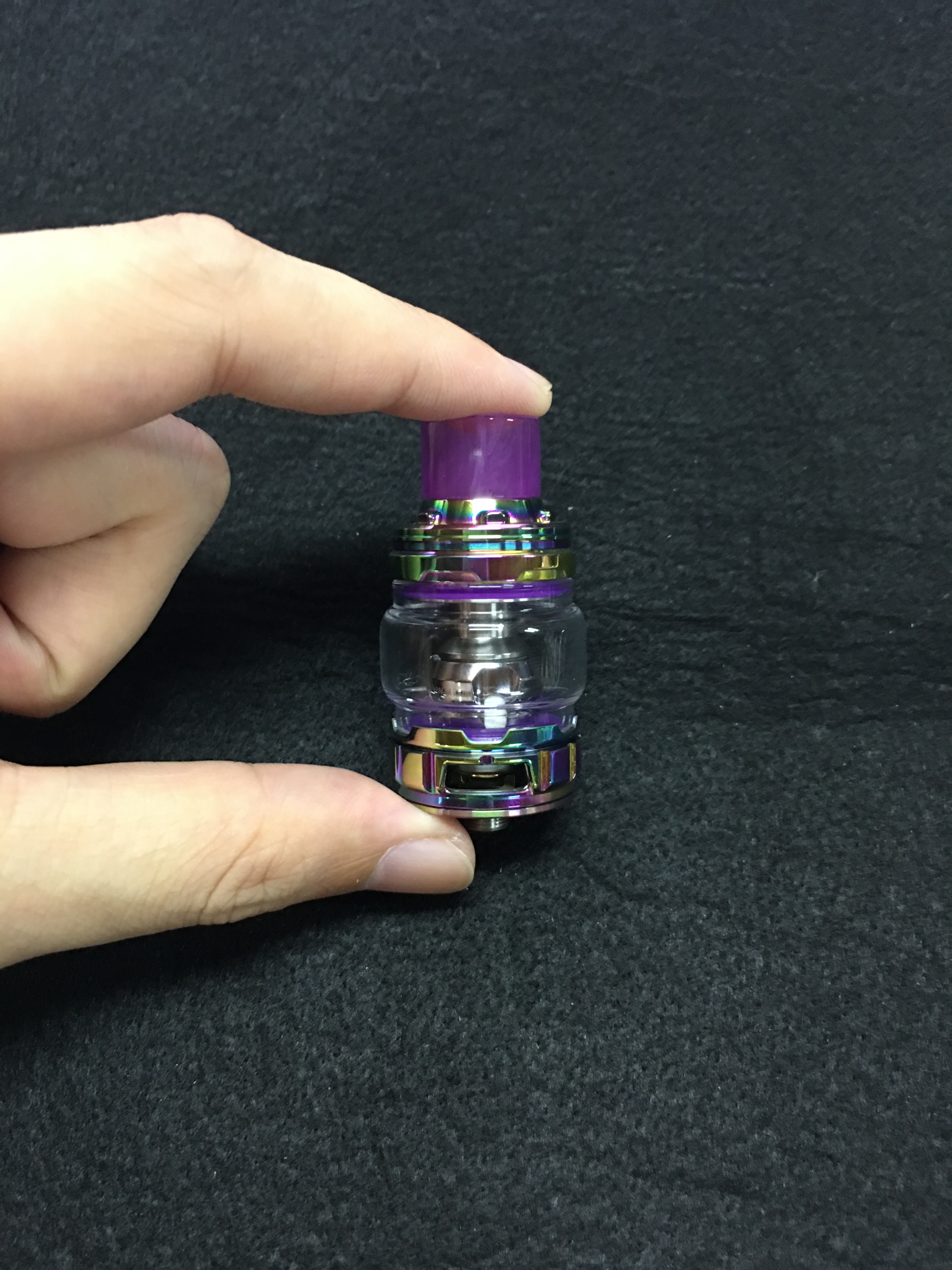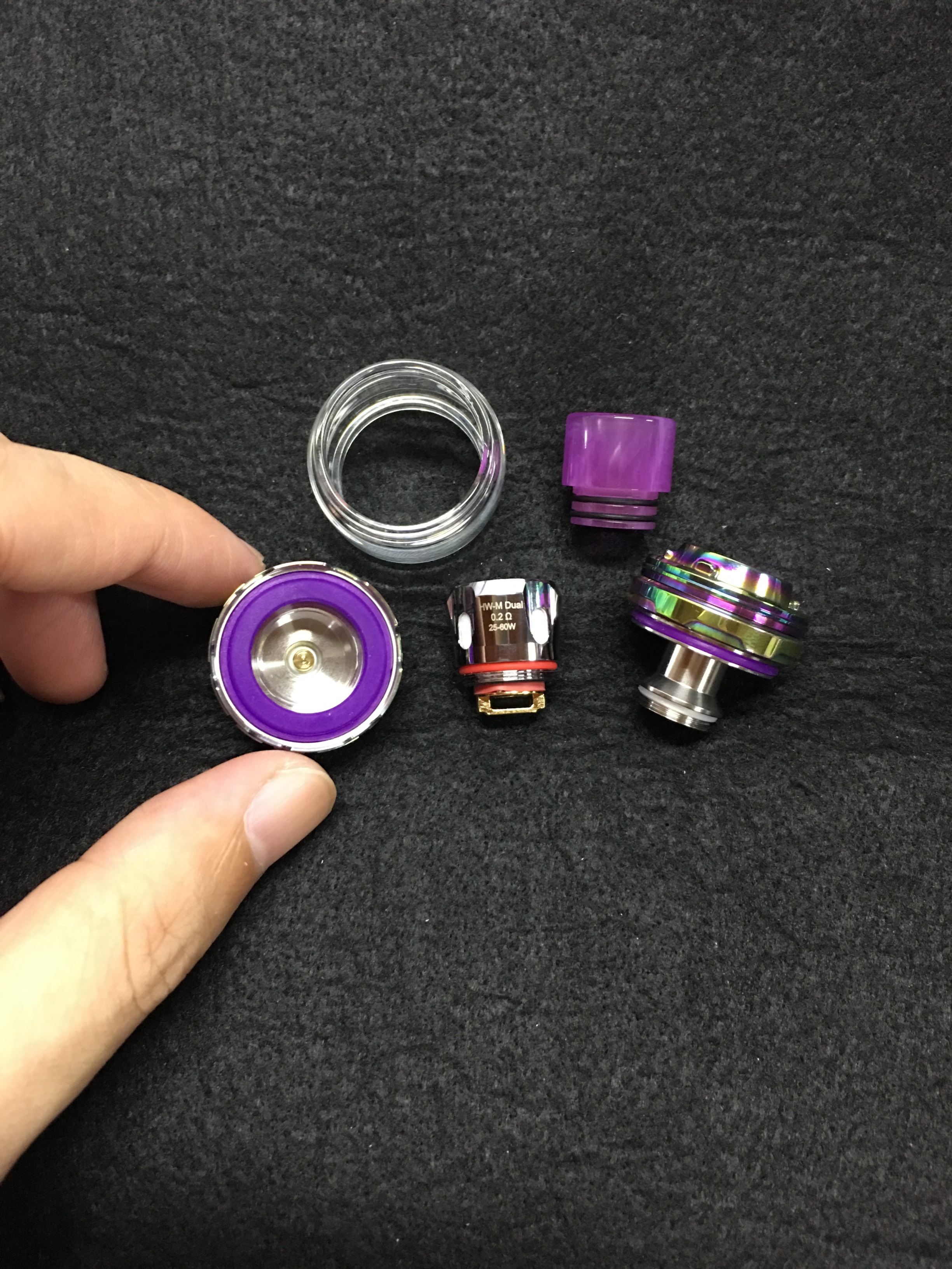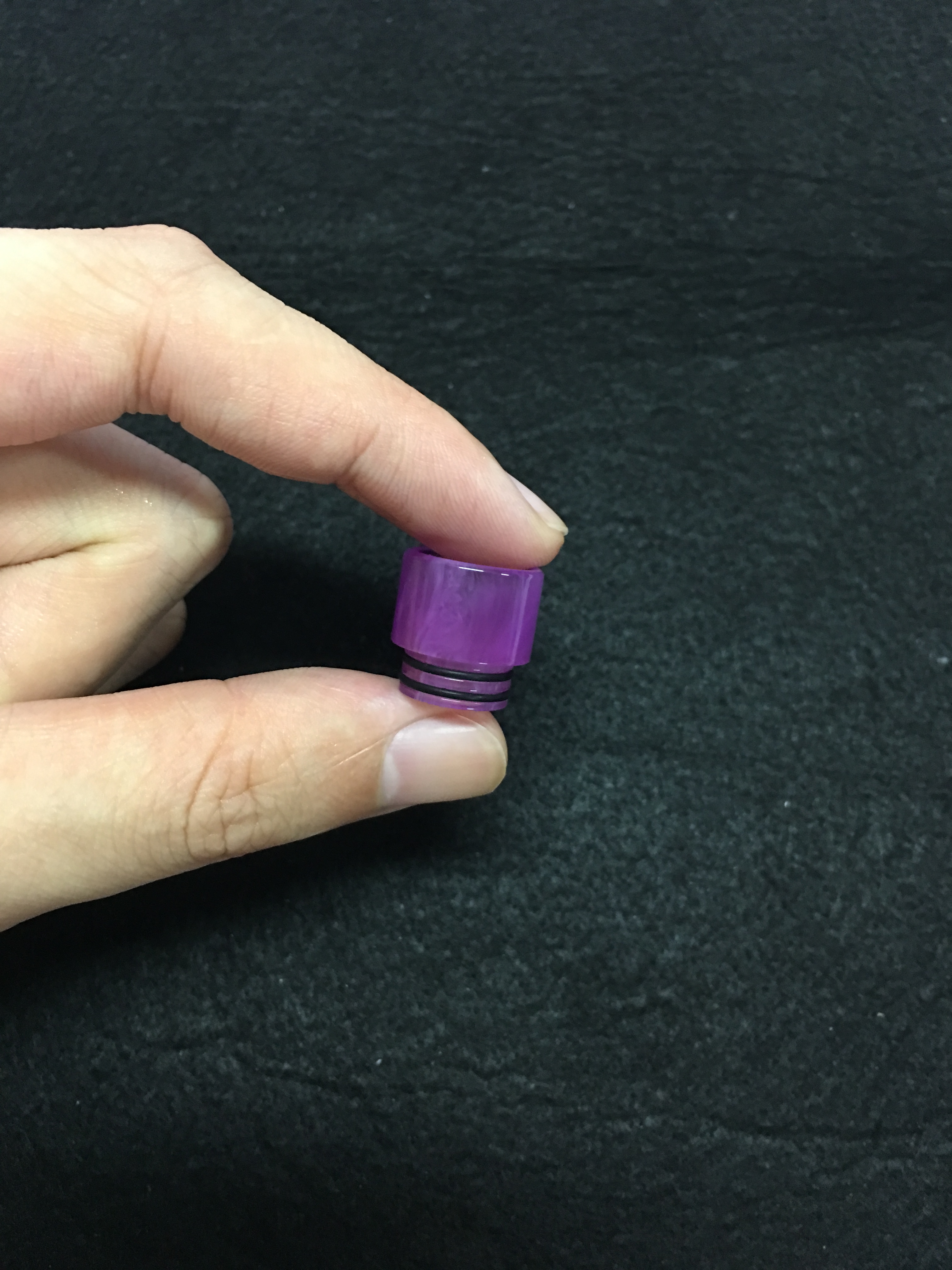 Actually there's nothing special of the tank. Well I'm just a little curious about the drip tip. Abandoned the popular resin material. Exactly it seems like the resin tip is more suitable on the colorful tank.
The Coils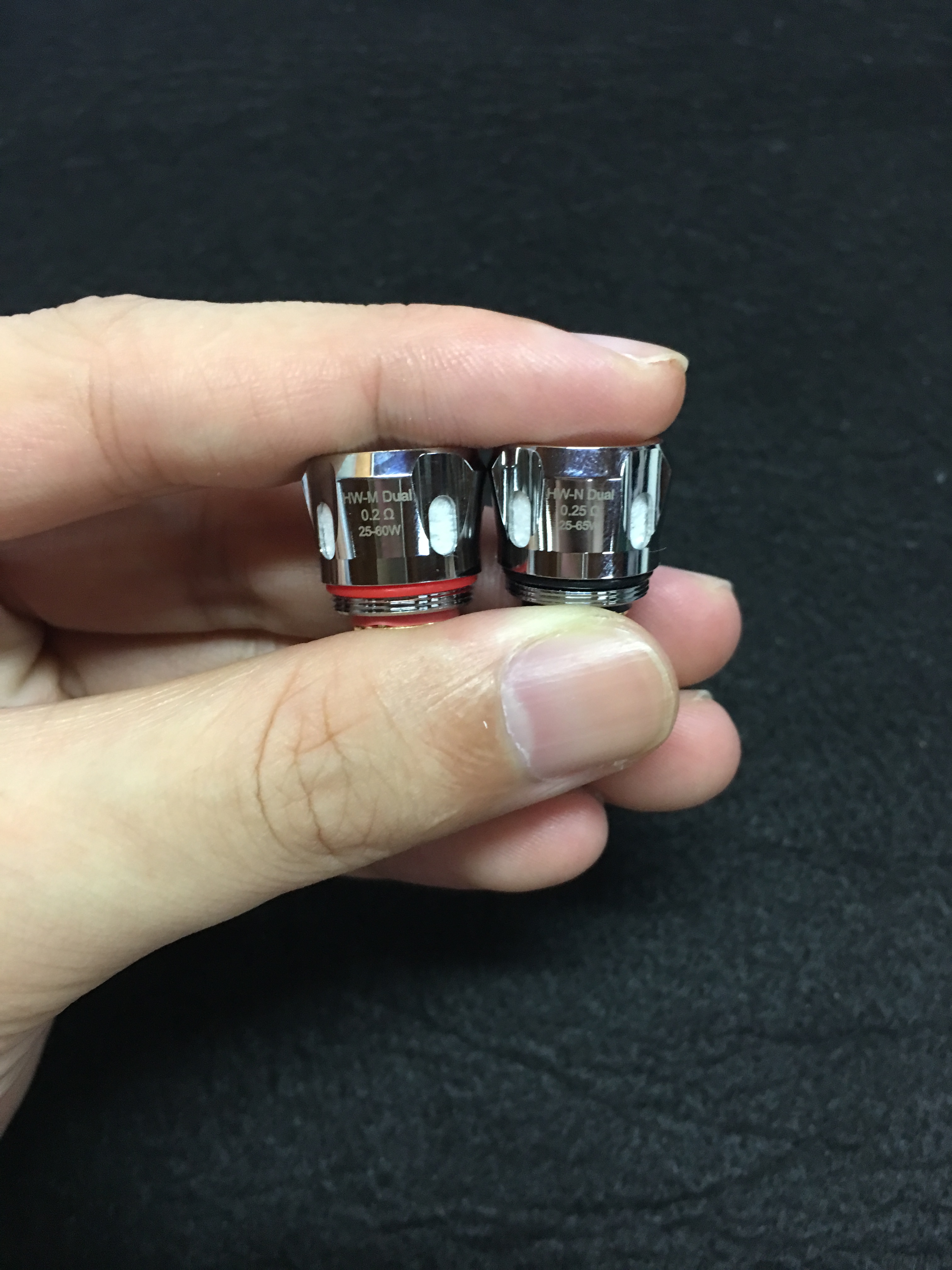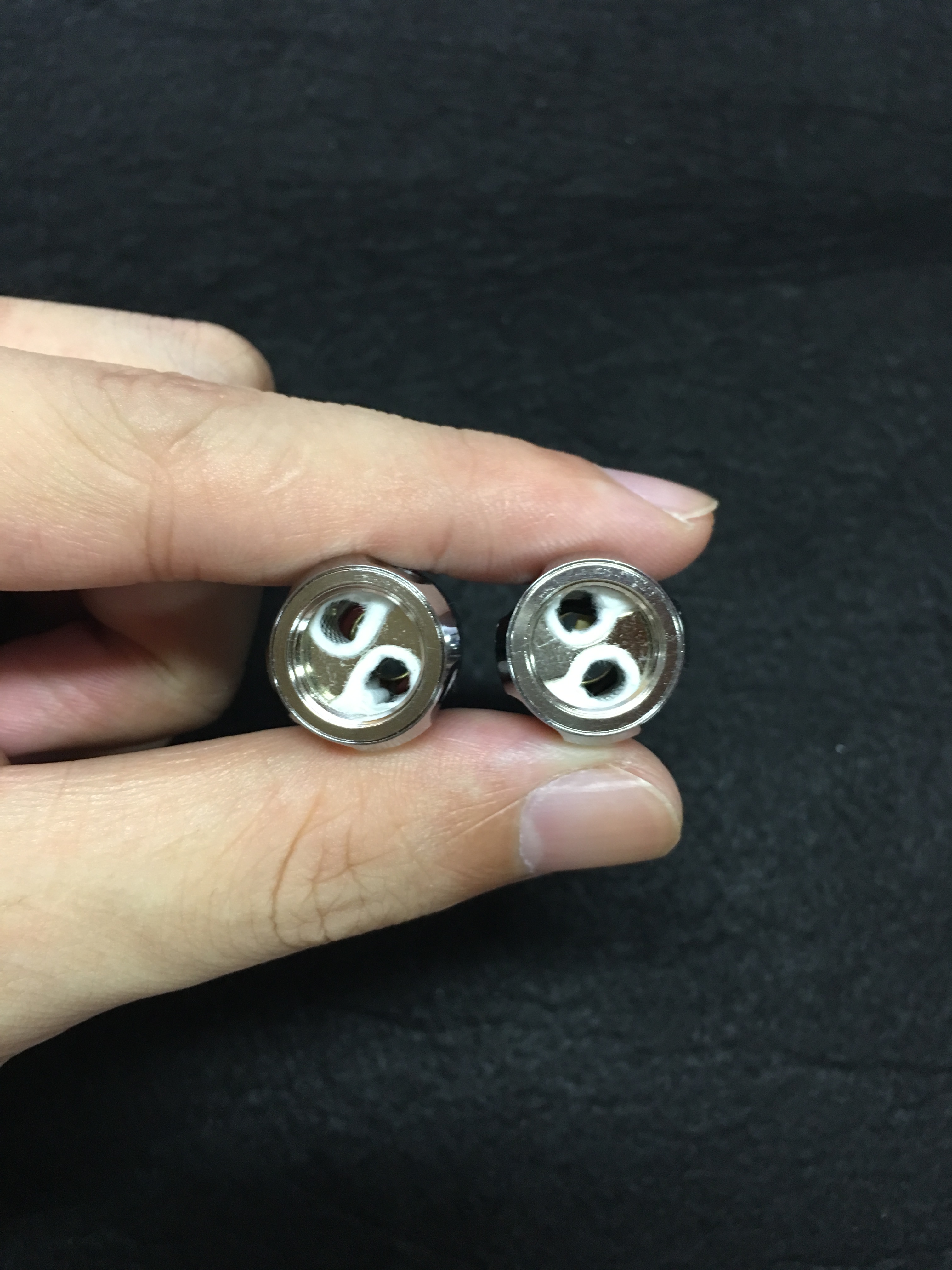 Two coils included. The Both are newly launched coil type---HW series. One is HW-N,0.25ohm,another one is 0.2 ohm, pre-installed in the tank. Mesh coil is more and more common to see. As for the experience, that's not too bad.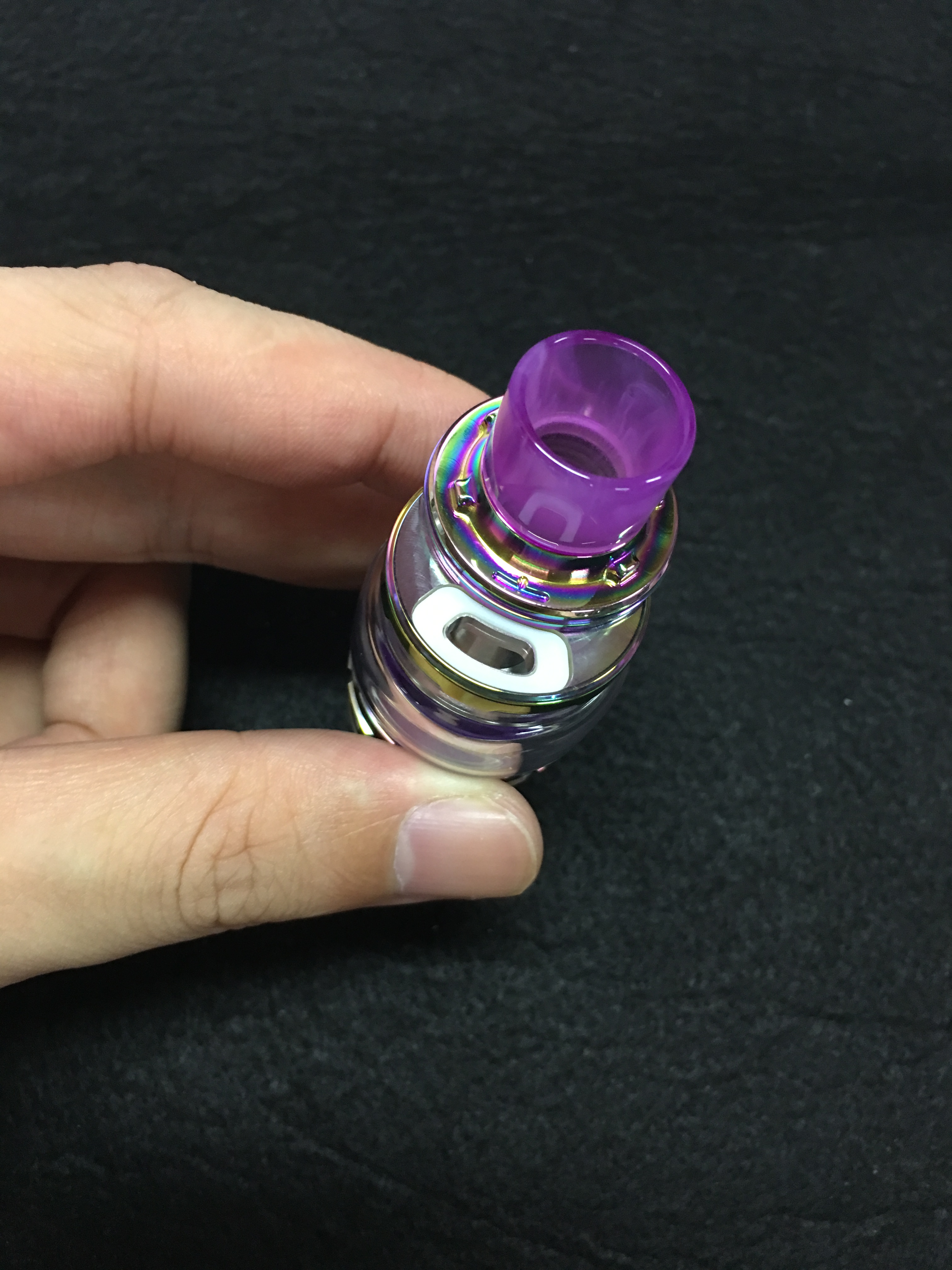 Pull then refill.
The Mod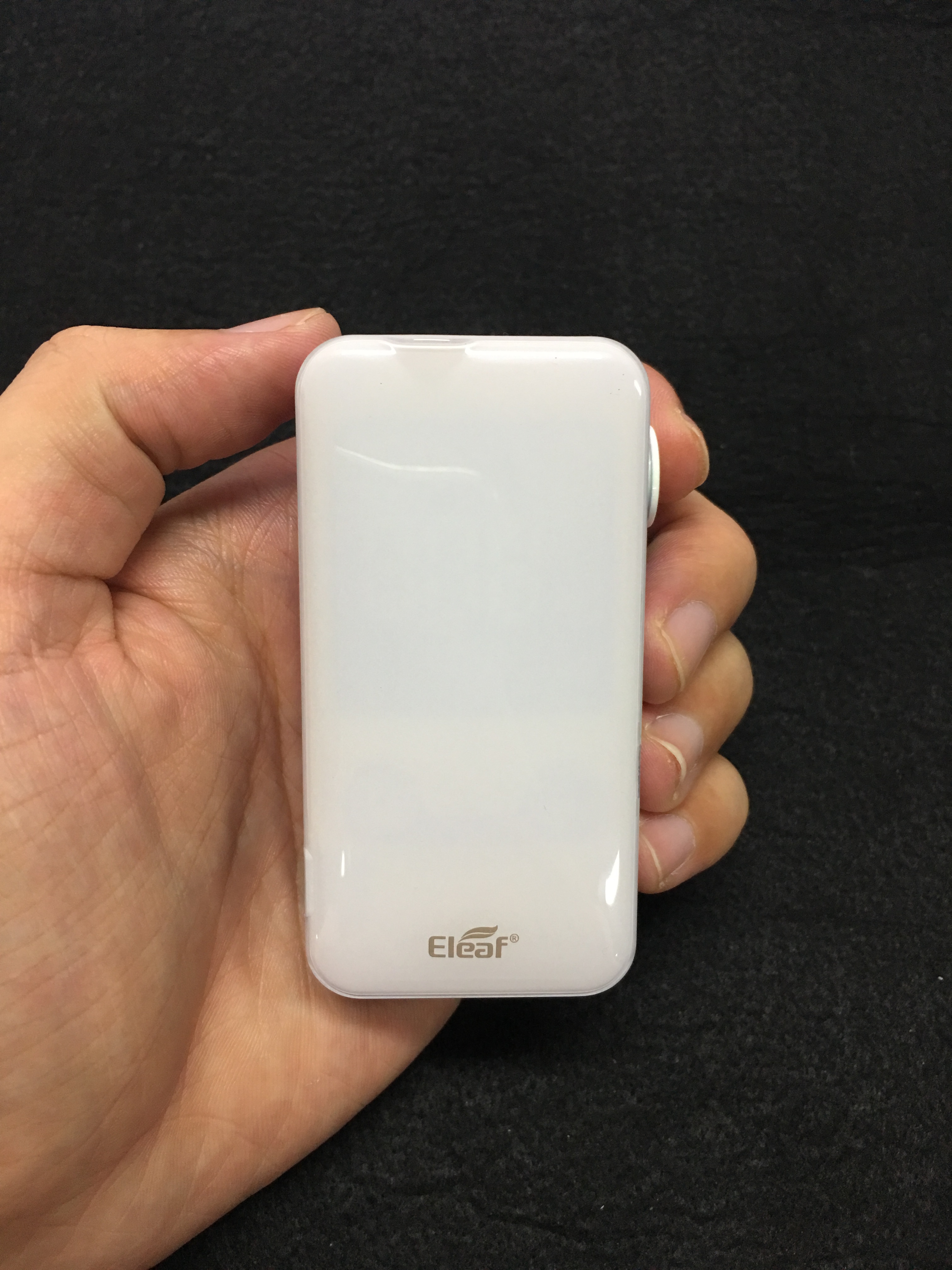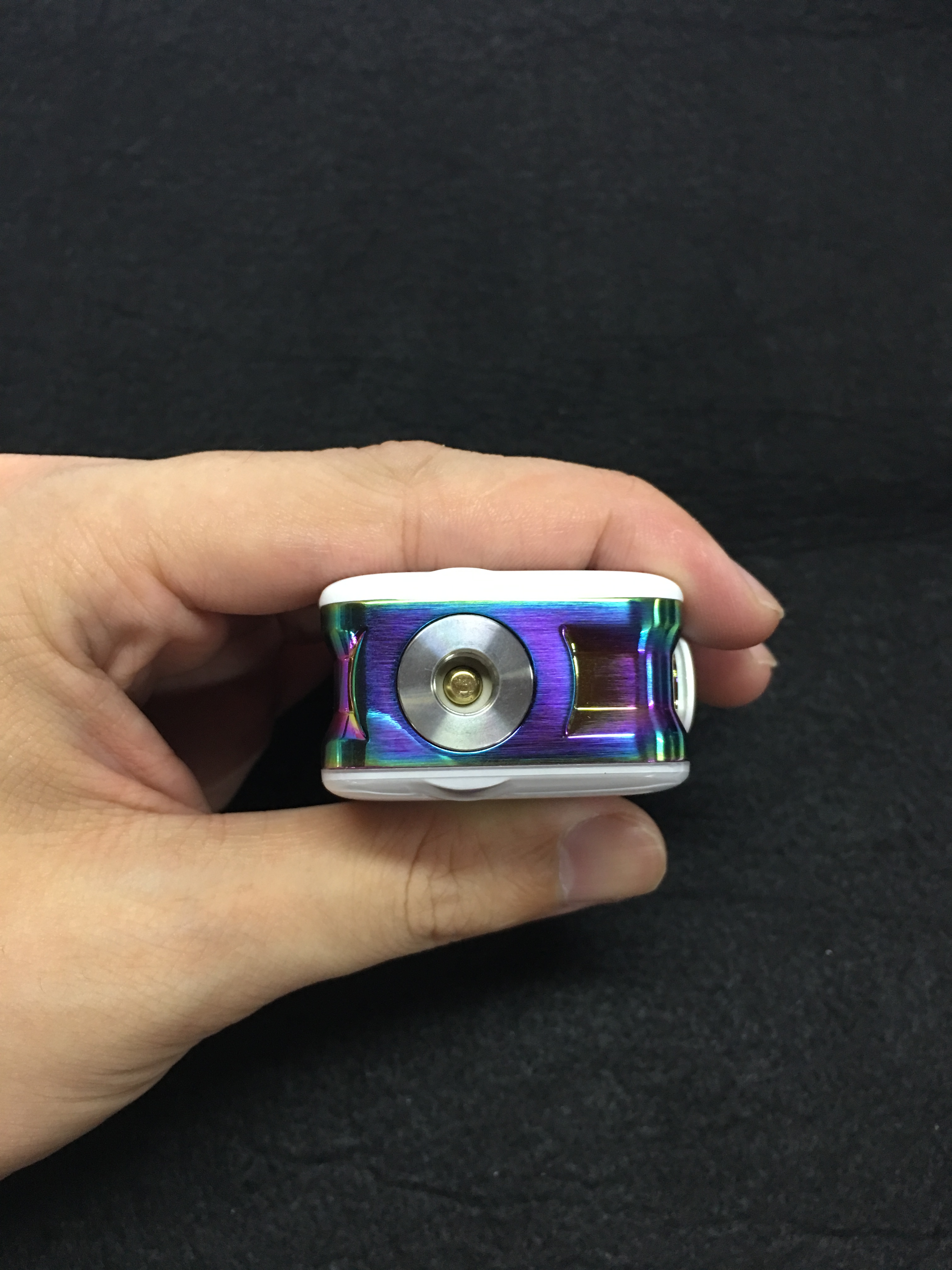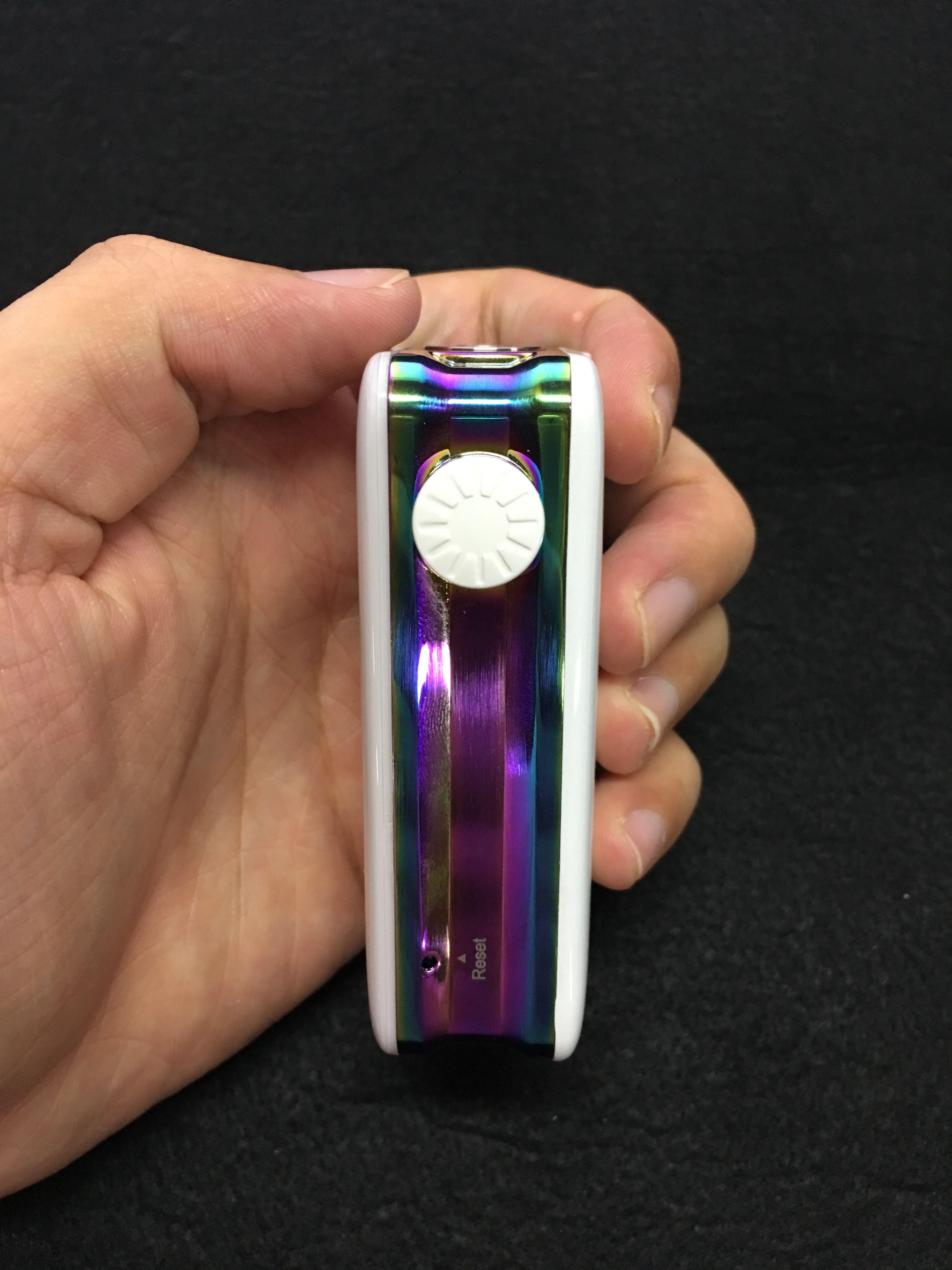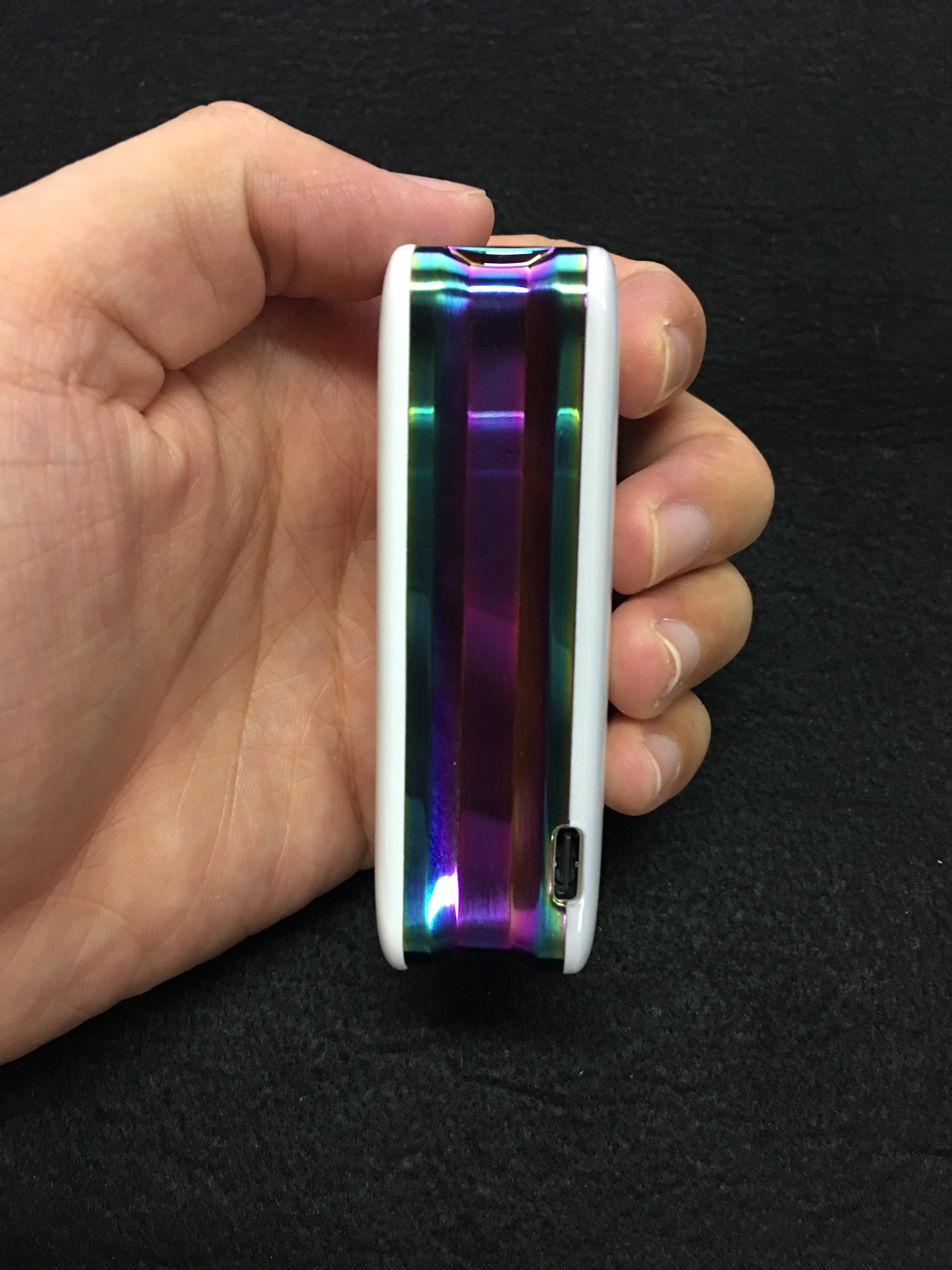 The Size and weight are really friendly to hand. The perfect combination of plastic and mental. (The material of the mod is not told by Eleaf official and website, I just call it plastic here. Cause that's how I feel about. If it's wrong, I will make it right when I get the message)Plastic both sides and mental middle frame. To make the mod lighter and more sleek than the others.The whole mod is so rounded that you will not feel any comfortable no matter how you grab it. That's the advantage of plastic.
The Screen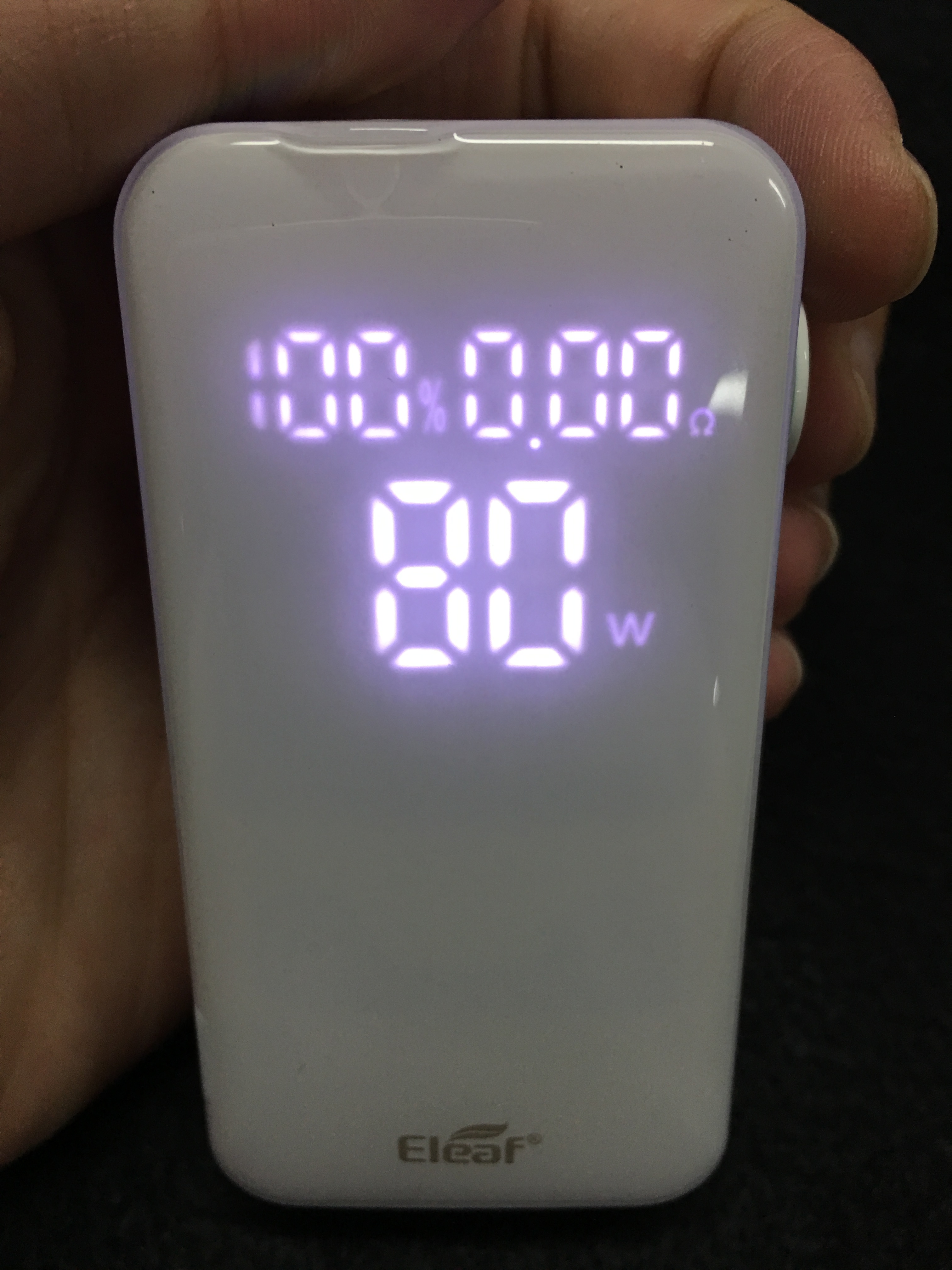 The screen is the main course of this kit. The hidden screen. Thanks to the plastic material and Eleaf's effort. To provide us the new type mod ever. I just wonder whether the plastic mod will be the main kind mod in the future market. well Better not. Although the hidden screen is cool, But you can't ignore the sense of cheapness of plastic brings. Hope Eleaf official will come out with another hidden screen mod with new material in the future.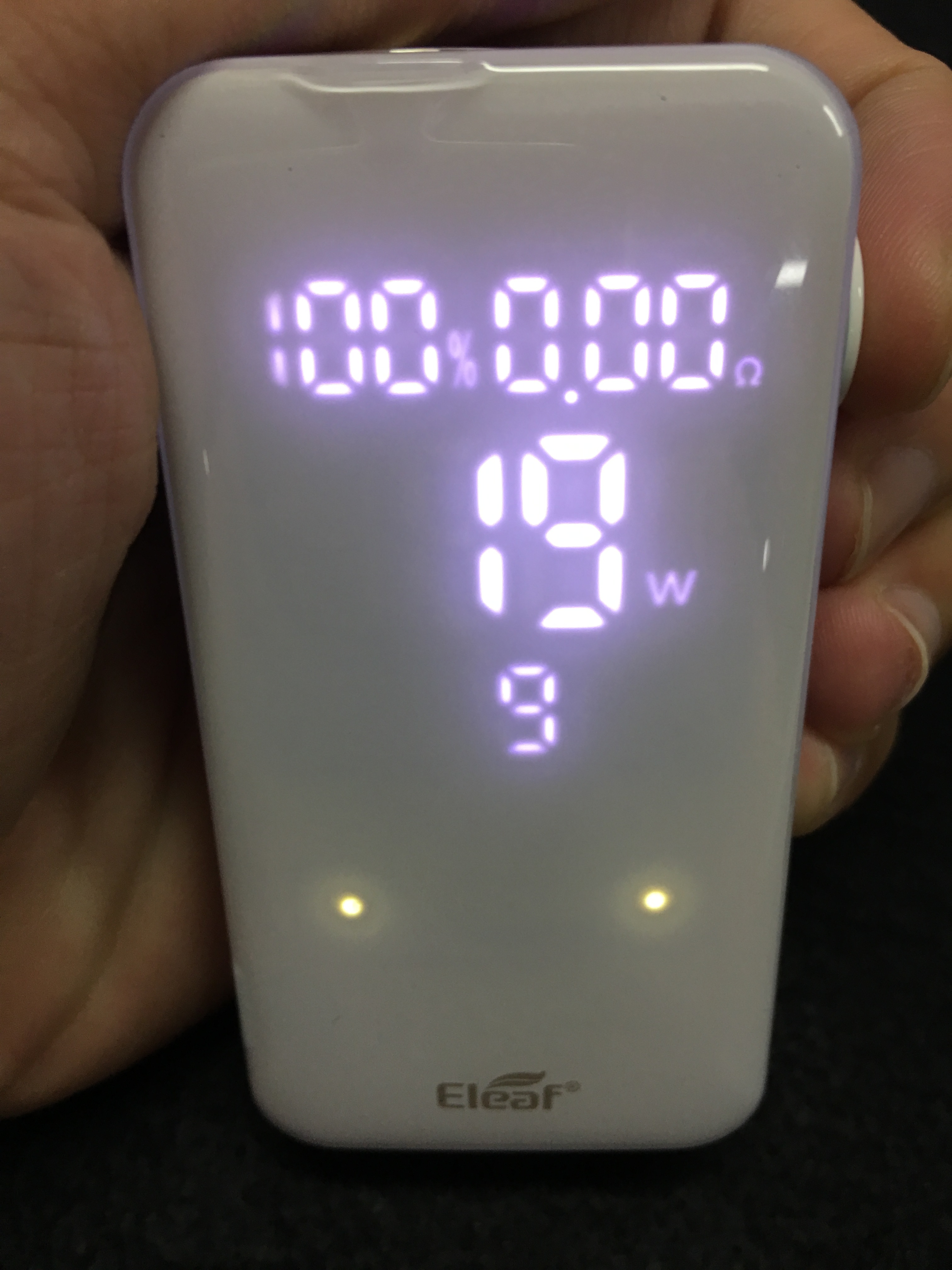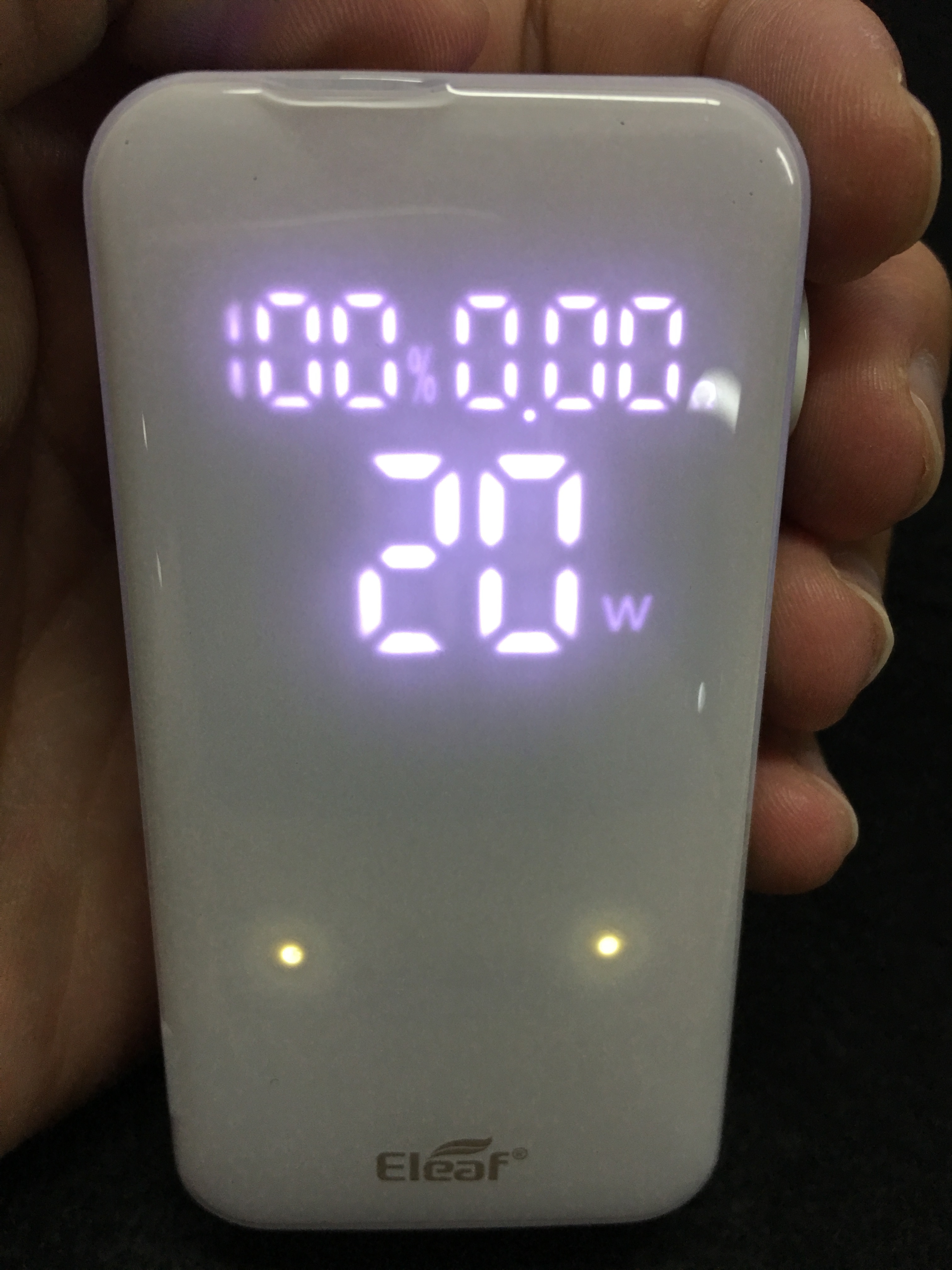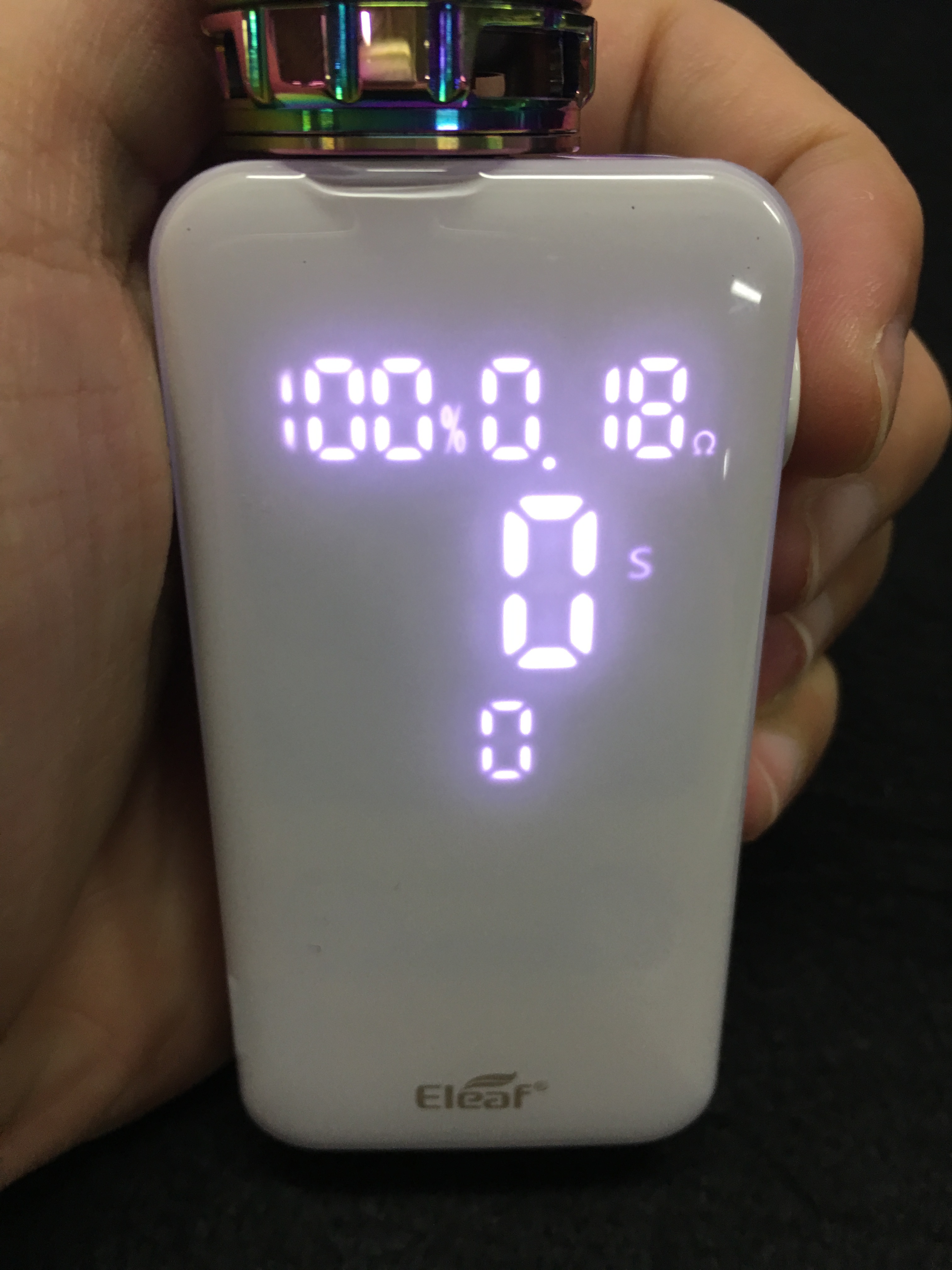 Let's get back to the mod. With touch button, it will improve your experience when you use this mod. There's some essential information display in the screen. The battery, the resistance and the wattage you use now. And when you vape, it also tell the puff time. On the another hand, when your wattage is under 20w,It'll adjusted in decimal.And it'll turn to one by one when you adjust it over 20w.
The Other Detail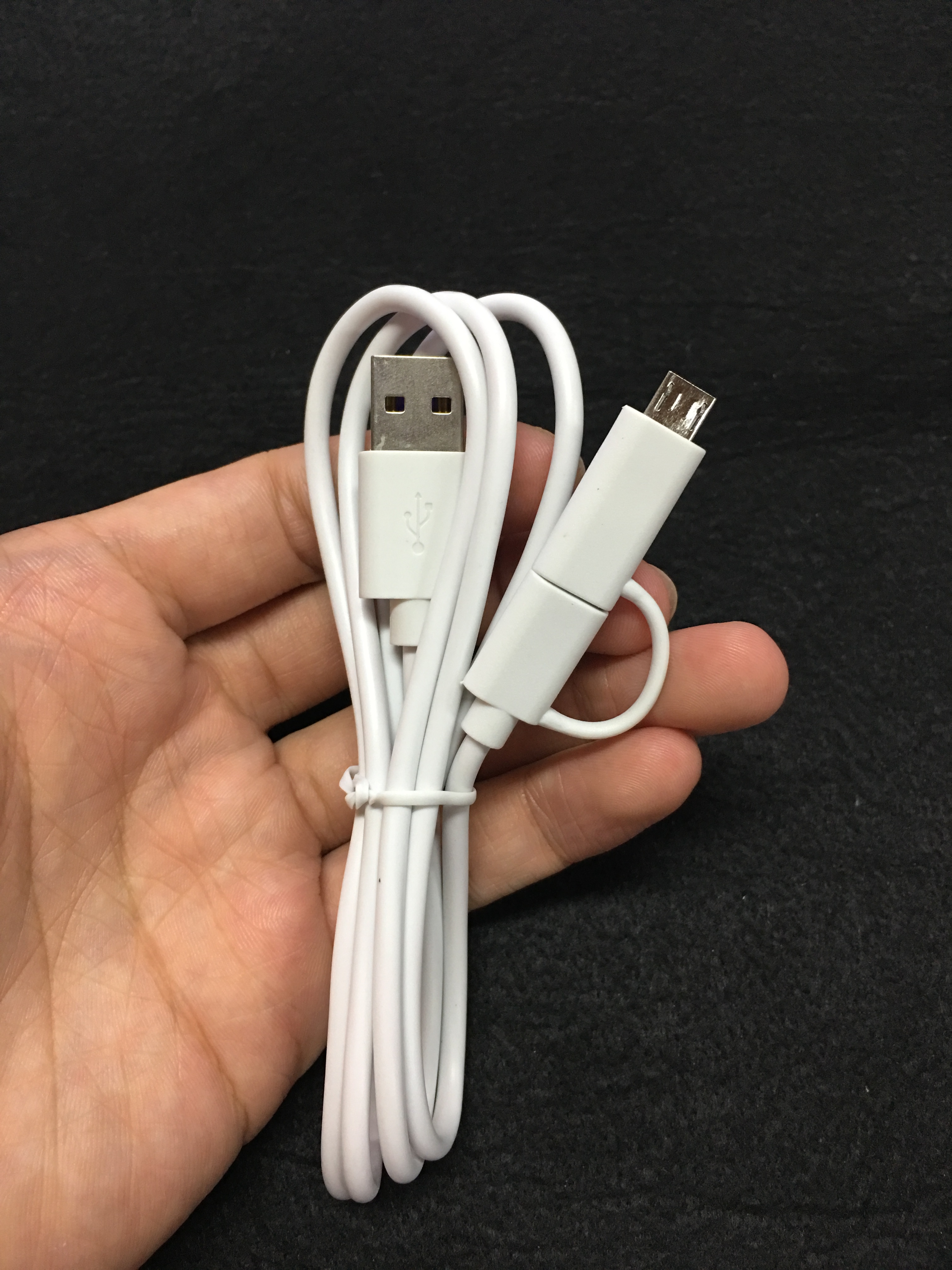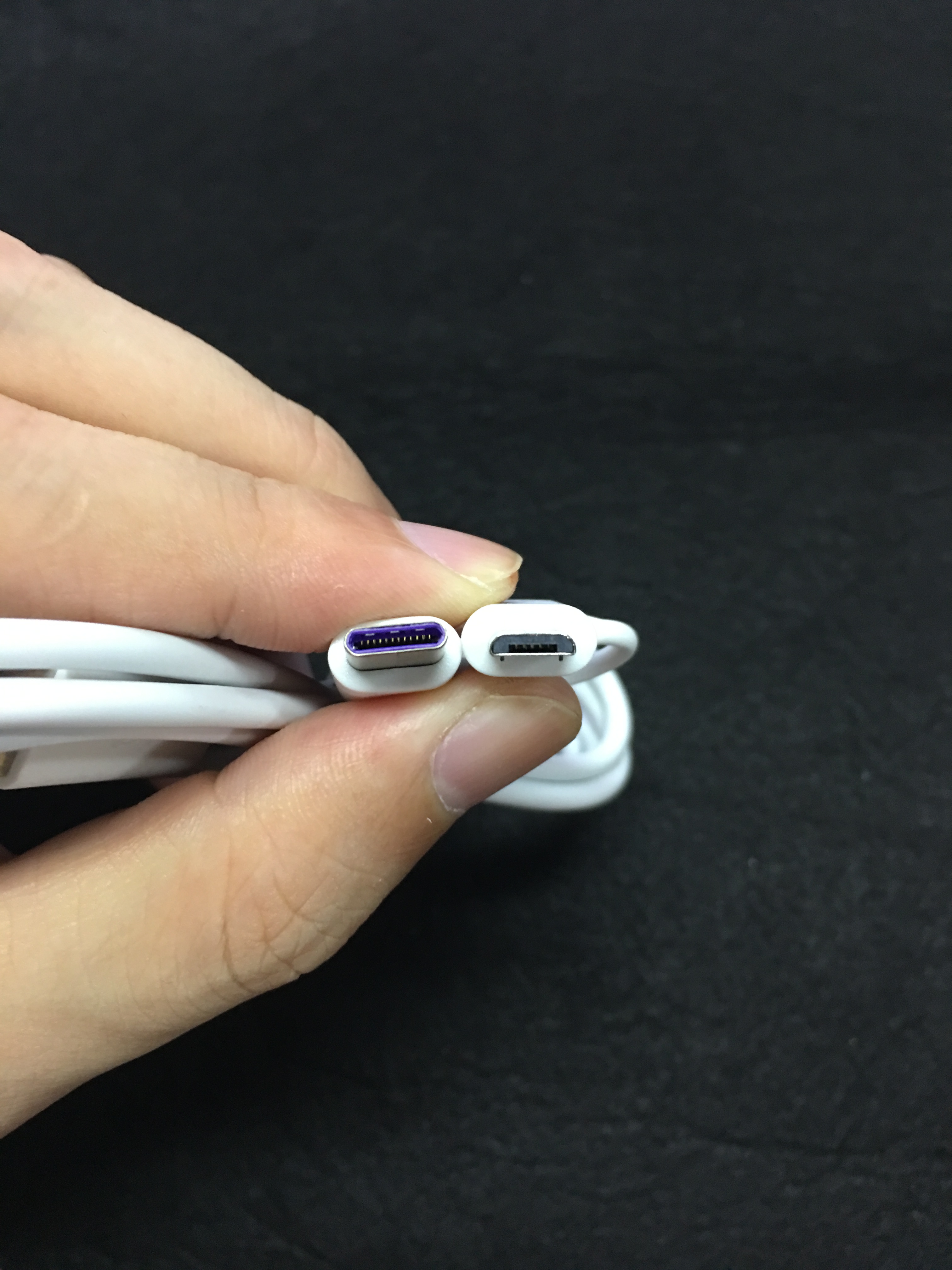 Type-C port and Fast charing applied. It's not strange to talk about type-c port. But it's a little strange when it's applied in a mod.While this technology now used widely in android phones. And QC 3.0 fast charge.i have to say that's an awesome attempt. This time Eleaf applied something unique to this unique mod.That's really great.
The Verdict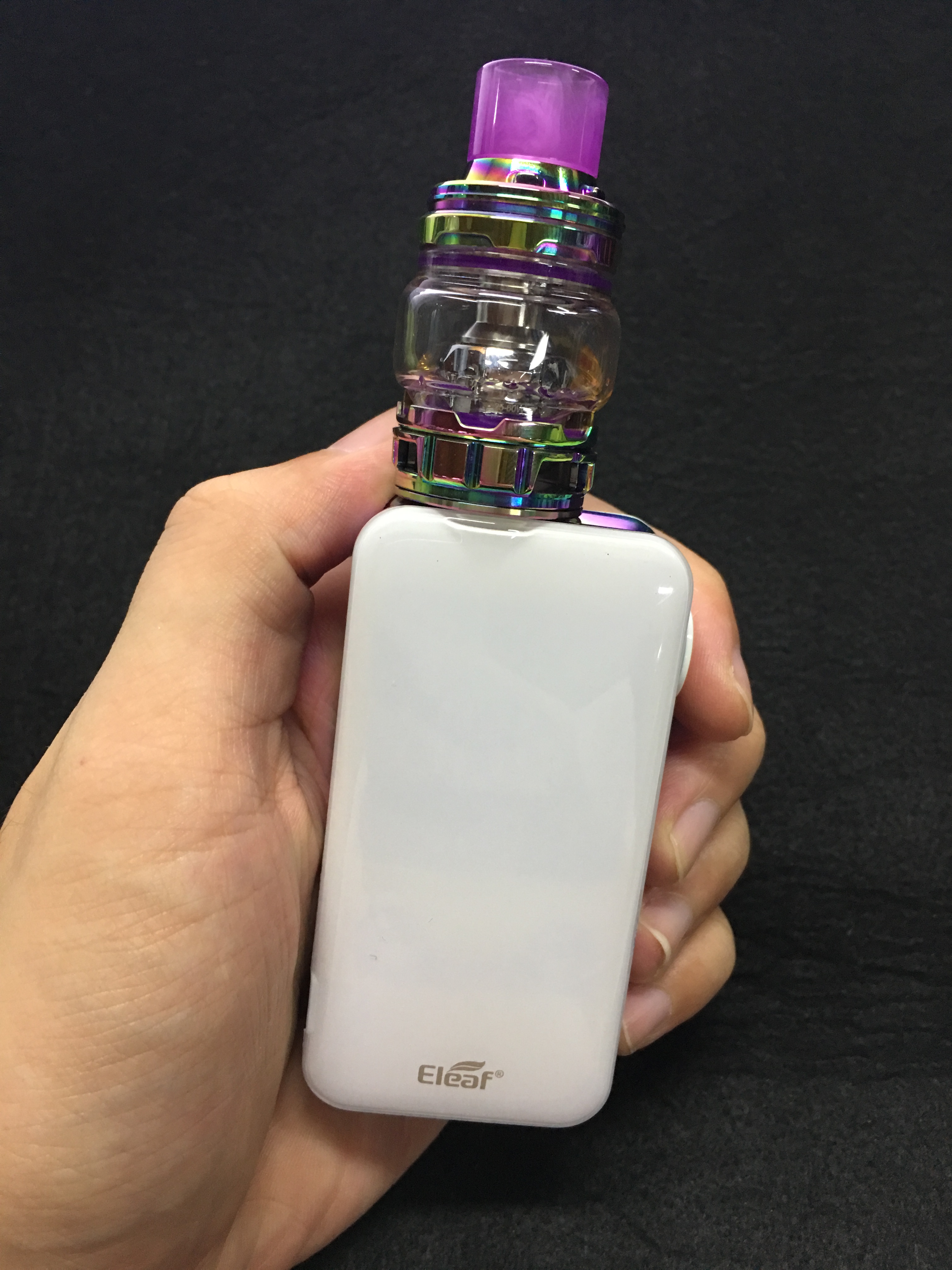 Honestly Eleaf iStick Nowos is a great kit. For its innovative creation. All in all, Eleaf points a way for all the manufacturer. To find something different for our customers.and even those words are not enough to express my appreciation to Eleaf. Eleaf iStick Nowos kit is a great work.as for the experience on the tank and the mod, I can not expect more. Although there's a little gap form other tanks like smok and ijoy. Well I will pay for its appearance this time. Would you ?
Click here if you like this kit:Eleaf iStick Nowos Kit with Ello Duro Atomizer 6.5ml/2ml
Thanks for reading.