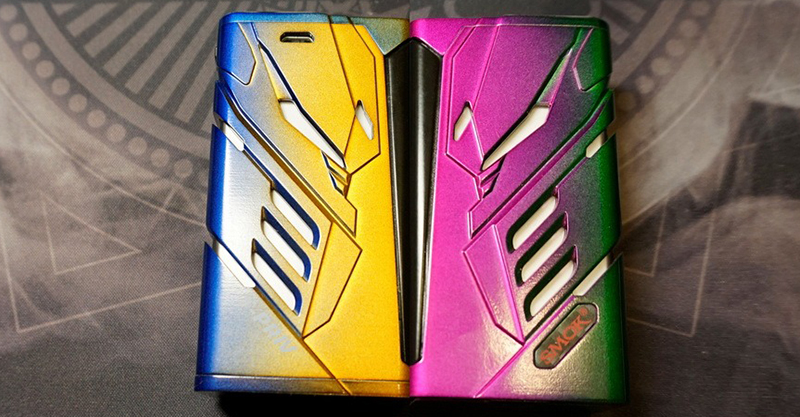 T-PRIV is a
double-battery
host with 220w, whose shape has fewer differences from those on the market.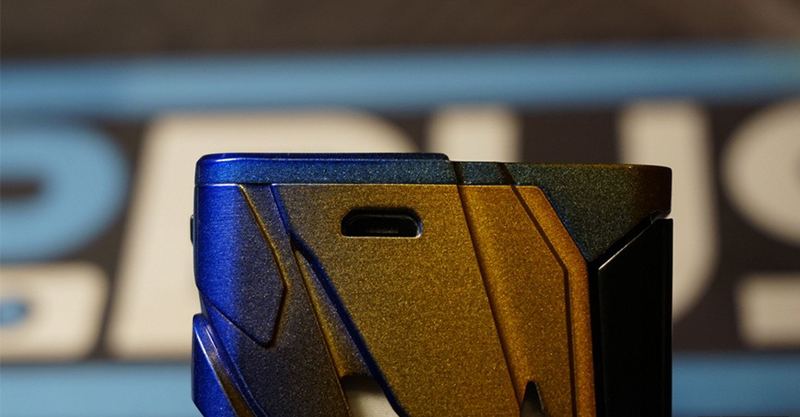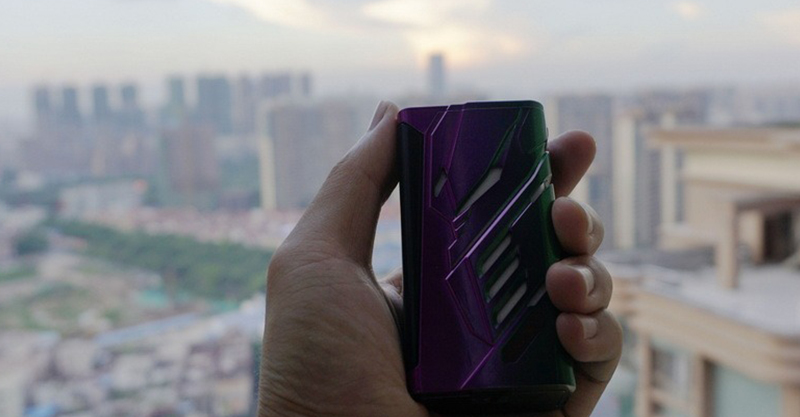 It has baking varnish craft and paints spraying with a metal particle that giving it more scenes of metallic.
In general, the craft of T-PRIV is relatively complete, as can be seen in the picture, even notice-never Battery compartment has properly painted.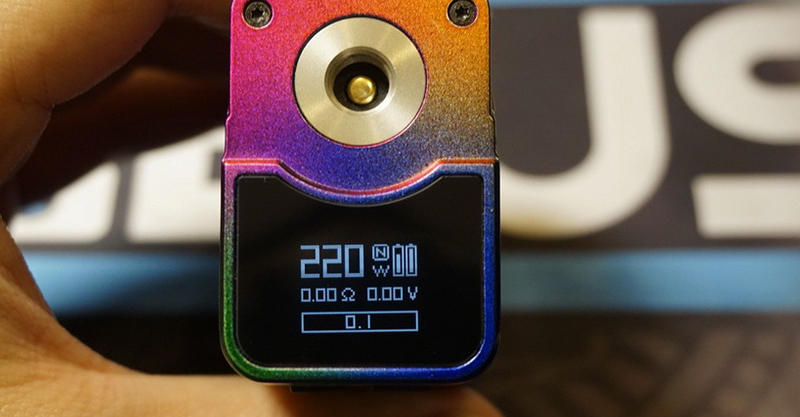 To ensure the integrity of lines of the body, the screen is designed directly above the host and retains a little space with the 510 interfaces, which makes the obesity tank can be used.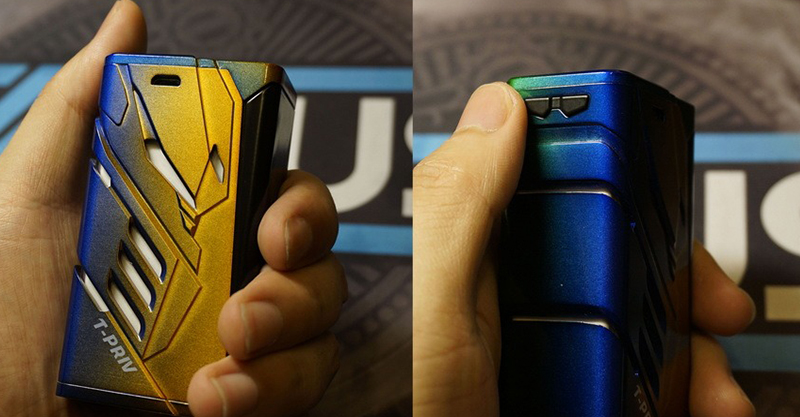 The fire kye continues to adapt hand-held style which is the classic design of
SMOK
featuring a broad mod, without finger fatigue while long-term vaping, the key of "+" and "-" is settled on the other side, that cleverly solved the problem of inconvenient adjustment of power in use.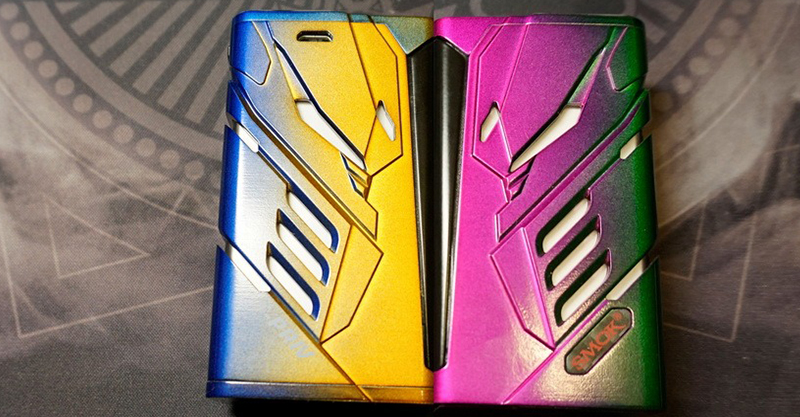 Of course, above-mentioned content is not enough to prove how much I like this T-PRIV, as I am post-80s, I indulged in classic animation, such as Gundam and Transformers, a sculpture of Optimus Prime for this host capture my childhood memory that proved the designer is also an animation fan.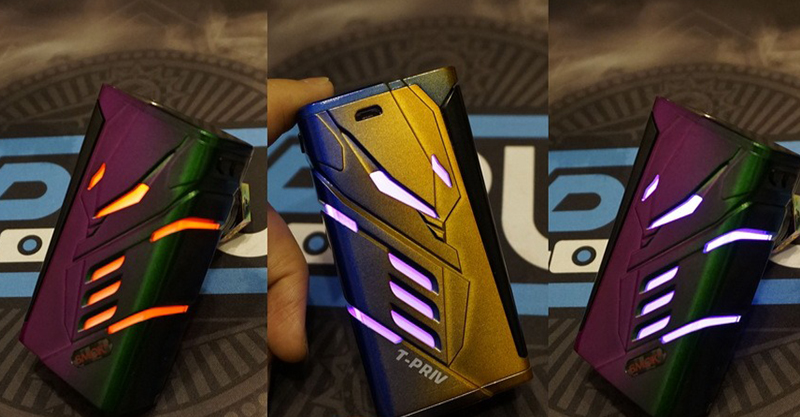 Plus the
LED light
belt on the surface, especially light in the darkness that makes me easy to associate it with classic GUNDAM RX-0.
By comparing, I believe that the majority of us have realized the design elements of the host, even people who are not qualifier fan, the wires emit a variety of lights that give the T-PRIV a bright glow from the nightclub.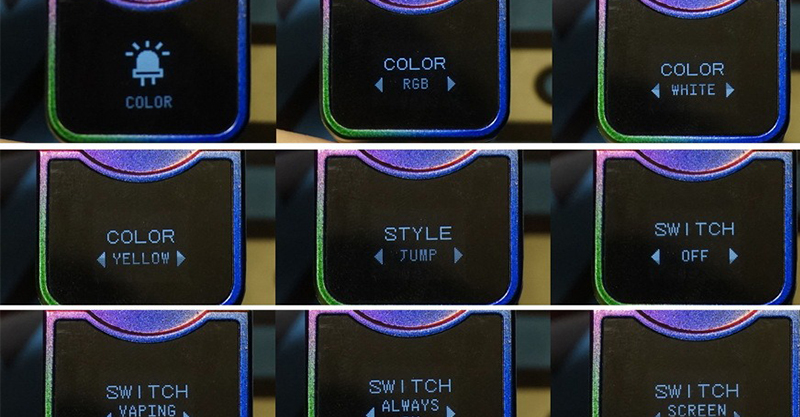 T-PRIV
uses SMOK traditional chips, press the fire button 5 times to enter the
lock screen
press fire button 3 times to enter the function menu, "-" with the fire button press at the same time to enter the temperature setting mode; enter the third items COLOR in the main menu choosing lighting effect. Game players selected different color or light speed, according to their night clothes collocation, allowing it to be the brightest Optimus Prime. As this function, I can find the hosts in the darkness.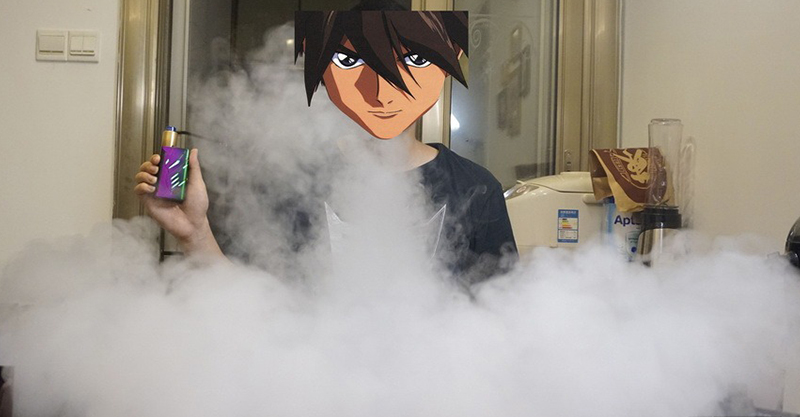 Kennedy atomizer, Rhino Clapton heating wire, 3.0 circle diameters, 5 coils, 0.1Ω, 200W As SMOK classic 220W chip, there is no doubt about the output function, adding incredible shell giving it a sense of violence.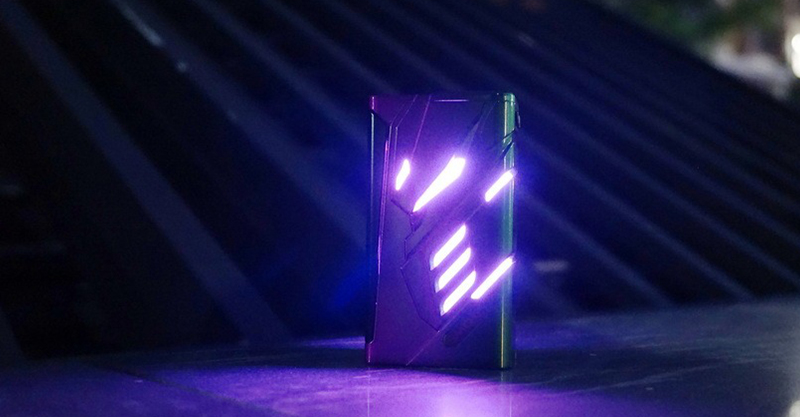 In the past, the electronic cigarette market has been taking a punk style, and this time has chosen the animation style as its theme, which shocking we player. To tell you the truth, this T-PRIV kit is really big love for me. Although manufacturers are still using the classic 220W chip, At about age 30, what a happy thing for me to find innocence.