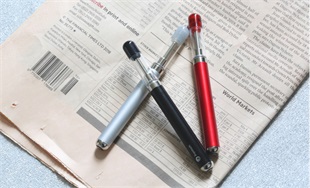 Joyetech brand acted actively in releasing new vape devices recently! Few days ago, They just brought Joyetech iStick Rim kit and Joyetech Exceed Grip Pod Kit to us which both caused a sensation in vape market due to their unique design. Frankly speaking, These two kits also change my impression of Joyetech brand. It just makes me know that all the vape brands have the capabilities to produce great vape kits with gorgeous appearances. Well it just depends on if they want or not! OK, so what we review here is a little bit special vape pod kit. What is it! Joyetech eRoll Mac Vape Pen Kit.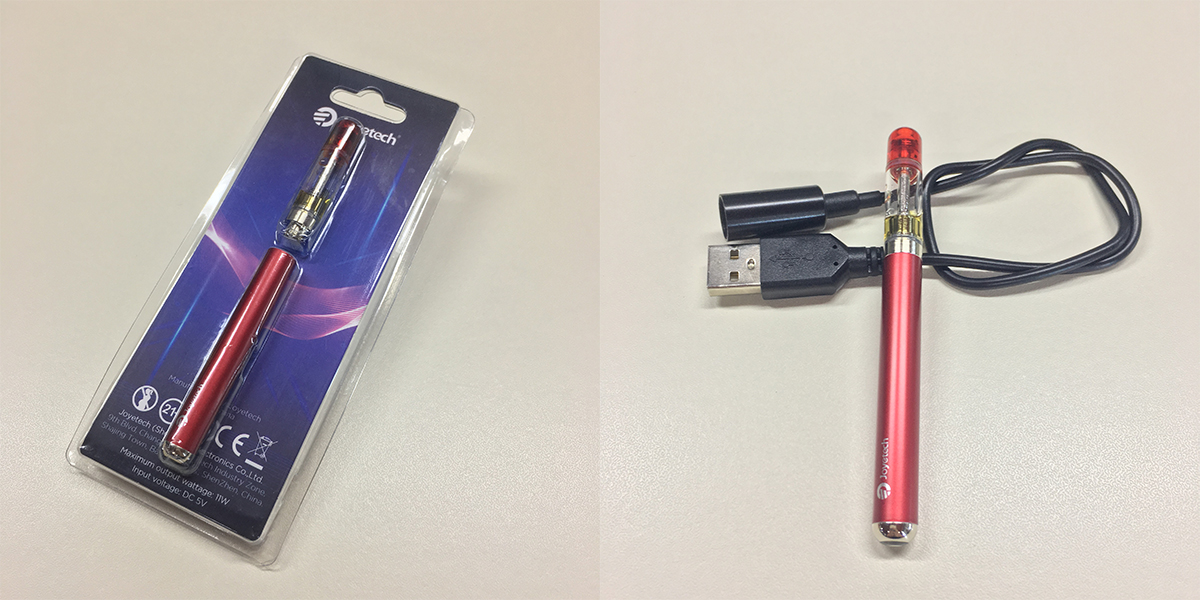 Parameters:
Product Size: 9.2 * 100 mm

Weight: 17.3g

Tank Capacity: 0.55ml

Coil: 1.5ohm Ceramic Coil

Charging Current: 0.5mA

Power Mode: Constant 3.7V Voltage Output
Package Included:
eRoll Mac battery
eRoll Mac cartridge
eRoll Mac Customized Charging Cable
Warranty Card
The Pod Cartridge
Well this is just a solo kit so the package is really really simple. One Joyetech eRoll Mac Vape Pen Kit and one charging cable. Honestly, What Joyetech wants to promote is the Joyetech eRoll Mac Advanced Kit which includes one eRoll pod kit, two replacement pod cartridges and one charging case. I still remember there were lots of JUUL compatible charging cases in the market before from some brands. But with the improvement of vape brand capabilities, More and more manufacturers start to devote into their own products and some brands also have the same strength as JUUL in vape pod system kit field such as Smok, Voopoo, etc. The pod cartridge of eRoll Mac pod kit also comes with simple design. You just need to screw the drip tip off and refill the juice. Due to its special design, the ceramic coil inside is irreplaceable and the airhole is nonadjustable. But thanks to Joyetech constant tests and adjustments, the airflow is rich and enough. And of course, there's no leakage problem will bother you!
The Battery Mod
Just like the title written, this kit is extremely pen-style. The whole kit length is just 10 cm and the pod length is more than 3.5 cm. The battery mod of Joyetech eRoll Mac comes with very slim shape. Well that also explain that the built-in battery has a capacity of only 180mAh. I am just worried about whether it can last for a whole day because there is also an LED indicator on the bottom.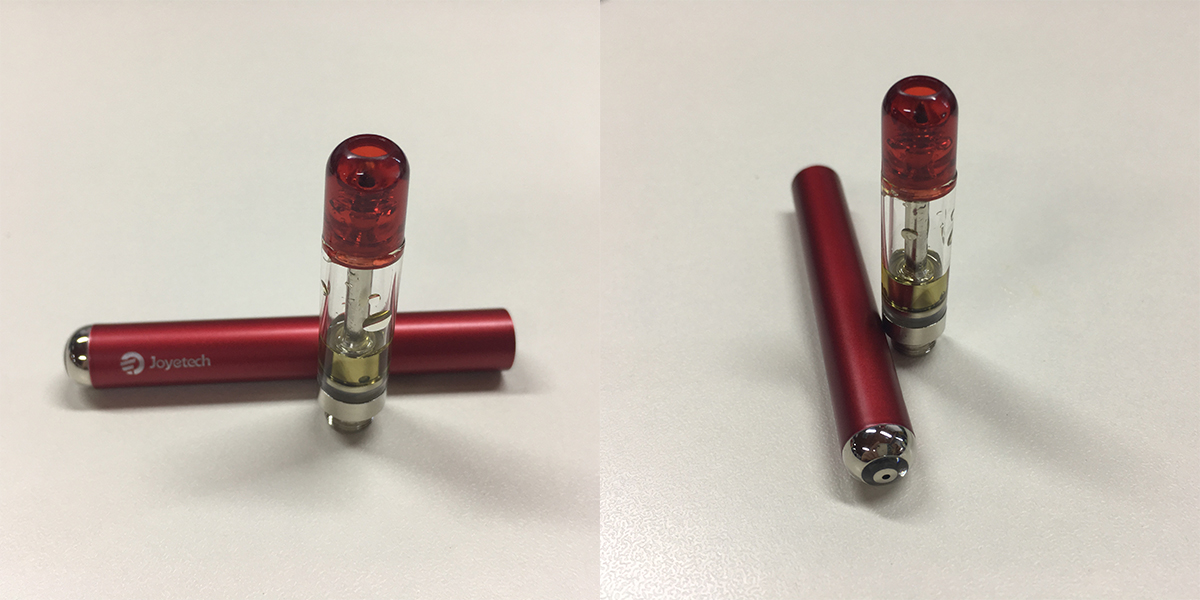 Due to the slim body, Joyetech just designed another unique charging cable. Put the bottom side which indicator located into the port. Don't worry it will cover the indicator. The charging hole comes with a transparent bottom to show you the indicator colors.
The Verdict
I'd like to say this slim design vape pod kit is rare to see. Ahtough Smok had already released a similar design pod kit before - Smok SLM Pod Kit. But Compare to Joyetech eRoll Mac Vape Pen Kit, the Smok SLM still comes with much longer size. And from the perspective of actual performance and user experience, eRoll Mac absolutely is the better one!
To be honest, From the start I didn't expect how brilliant performance this kit will bring! In consideration of its size and battery capacity, This kit really surprises me with its corresponding performance. The vapor and the flavor it brings prove it's one of the great devices! Now you can find it in our store. Click here to see: https://www.ave40.com/joyetech-eroll-mac-simple-vape-starter-kit.html
You can also contact for Vape Wholesale cooperation by clicking here: https://www.ave40.com/
Thanks for Reading!