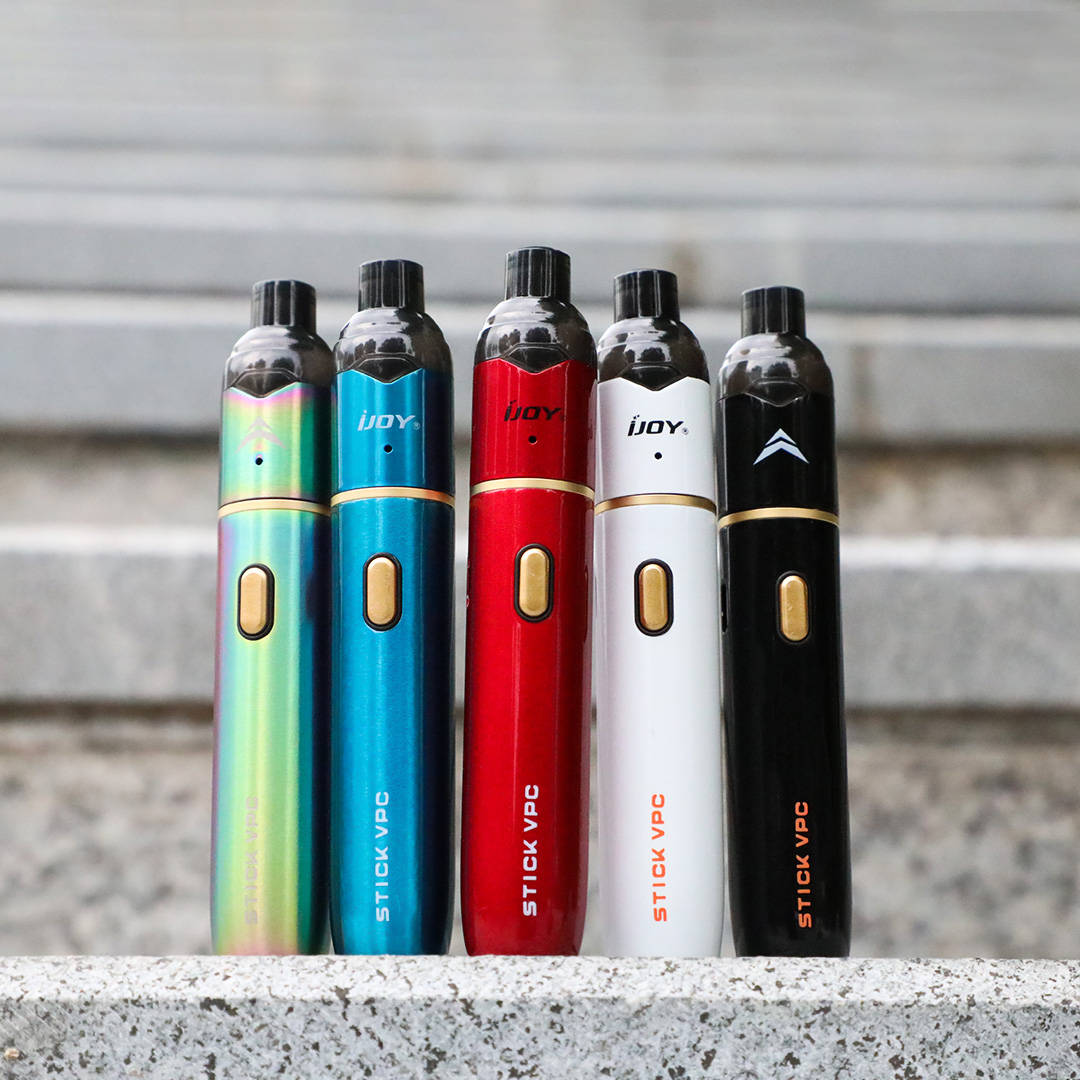 It've been so long that ijoy stick vpc kit launched.Honsetly there're so many pod kits ijoy has released recently,Such as IVPC kit,AI pod,and stick vpc as well.And these three kits differ from each other.No matter the appearance,and the parameters.All in all,how about the stick vpc kit on earth?Read below.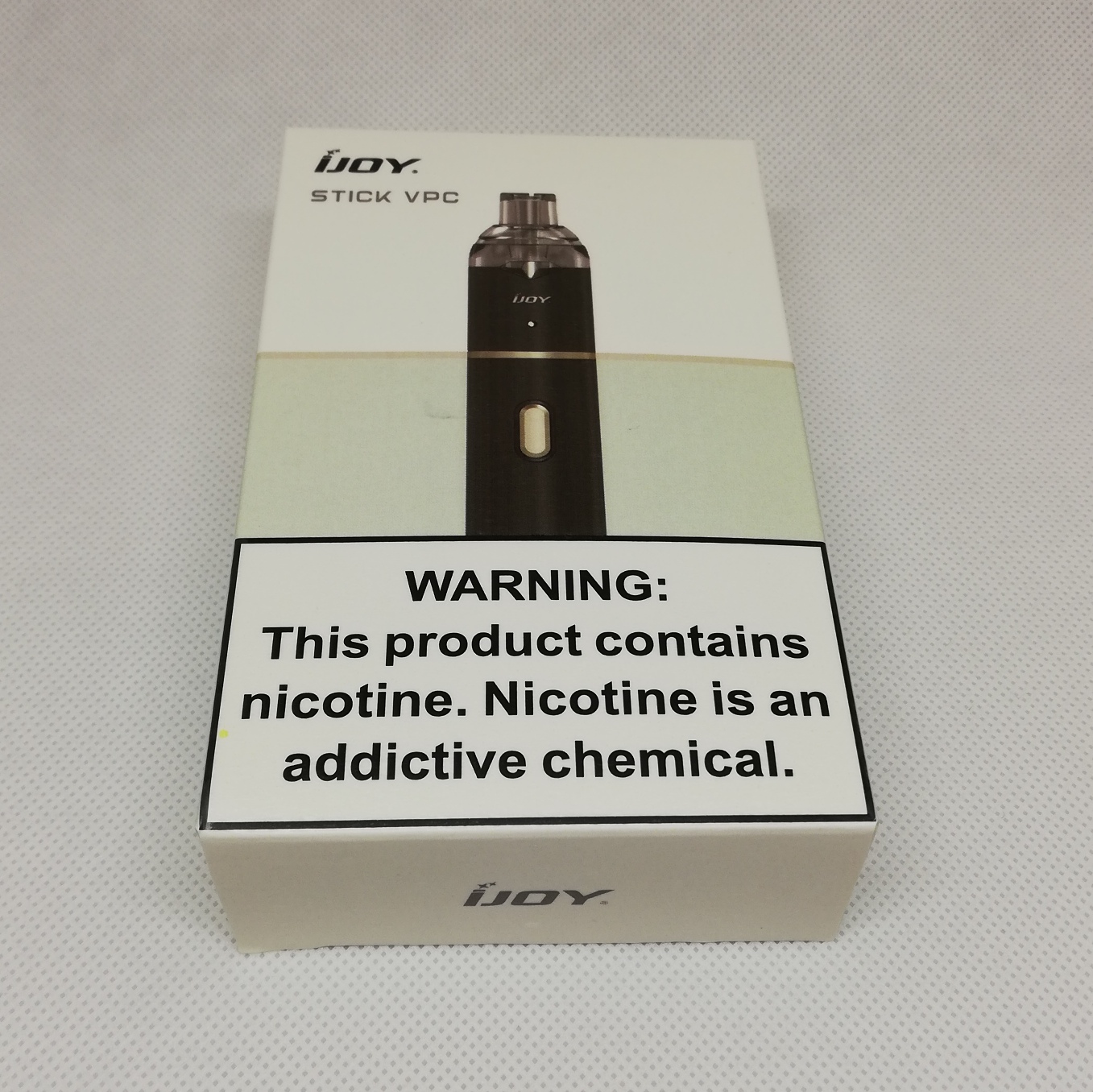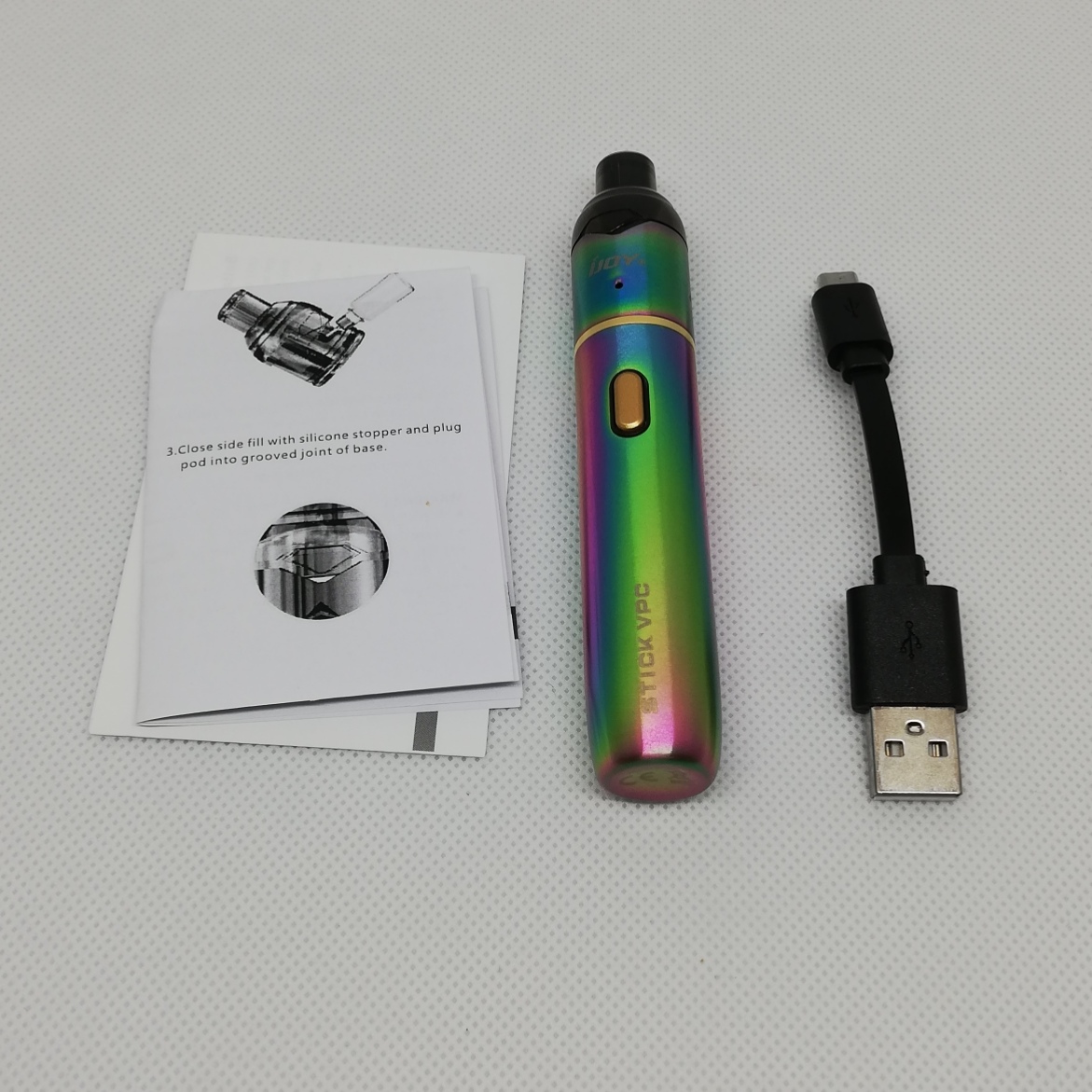 Parameters
Size: 19mm x 108mm
Battery Capacity: 1100mAh
Max Wattage: 15W
Resistance Range: 1.0-3.0ohm
E-juice Capacity: 1.6ml
Resistance: 1.6ohm
Charging Port: Micro USB
Package Included
Rechargeable STICK VPC device VPC UNIPOD ADAPTER VPC 1.6 POD (1.6ml) USB cableManual Warranty cardWarning card
1 x Rechargeable STICK VPC device
1 x VPC UNIPOD ADAPTER
1 x VPC 1.6 POD (1.6ml)

1 x USB cable
1 x Manual
1 x Warranty card
1 x Warning card
The Kit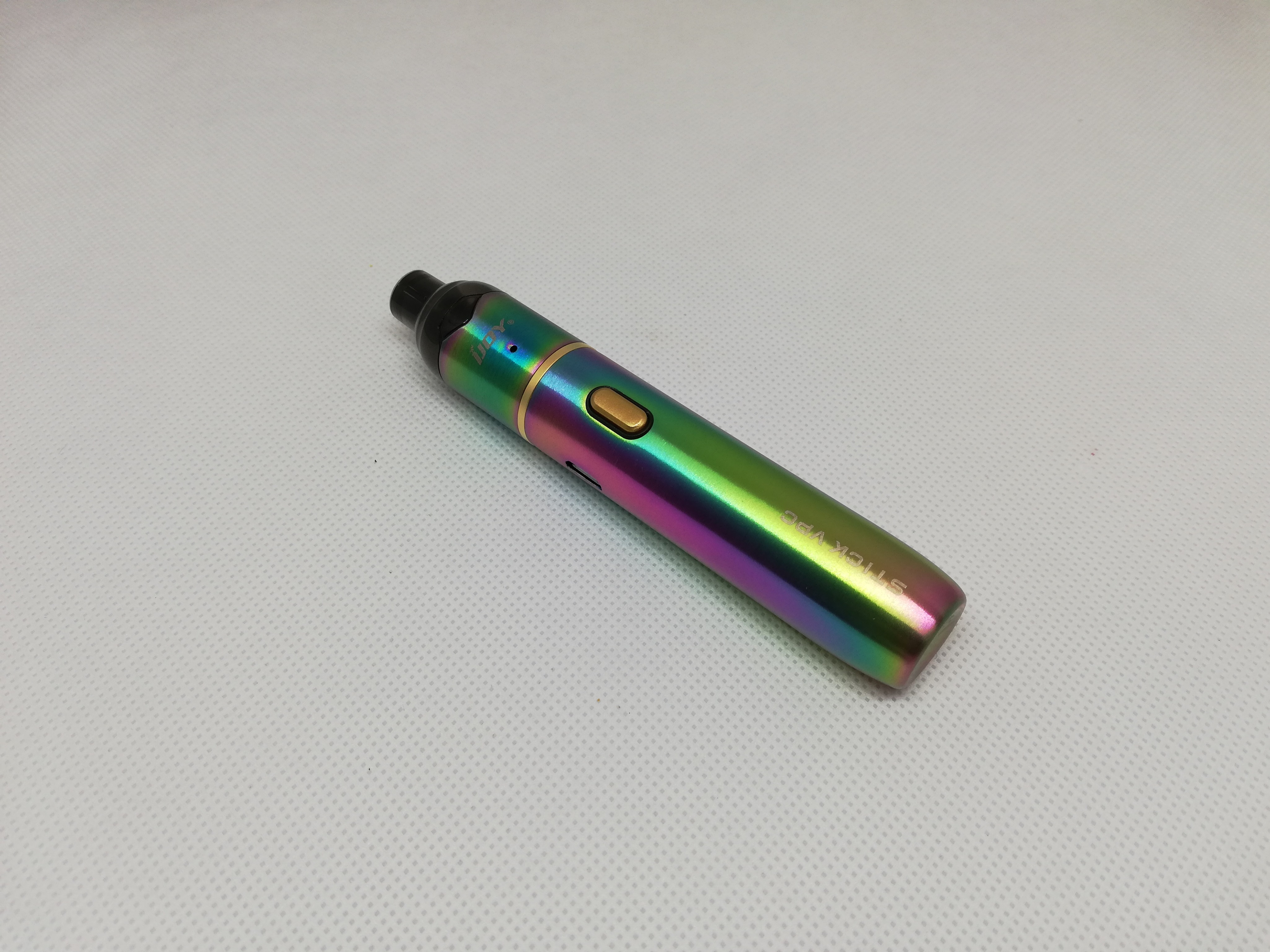 The whole package is really sinple.One mod and pod,with a USB cable.Let's see the whole kit first. Honestly there're 5 colors for you to choose from,as for this rainbow color,it's not the most beautiful one.:) Exactly there's no more details on the whole kit.From the picture above,you can see the airholes on the pod,the fire button and the charge port on the mod.Compare to colorful patterns,I myslef tend to like this concise design. The VPC Stick reached up to 15 watts, has a 1100 mah battery, and can read resistors ranging from 1.0 up to 3.0 ohms. Turns off and on with the classic 5 clicks and has all the appropriate protections (short circuit and low battery). The indication of residual battery is given by an LED around the fire button. Light BLUE - battery between 100 and 70%. GREEN light - battery between 69 and 40%. RED light - battery between 39 and 0%. In the event of a short circuit, the Red LED will flash 3 times. When the mod will be unloaded, the latter will flash 10 times.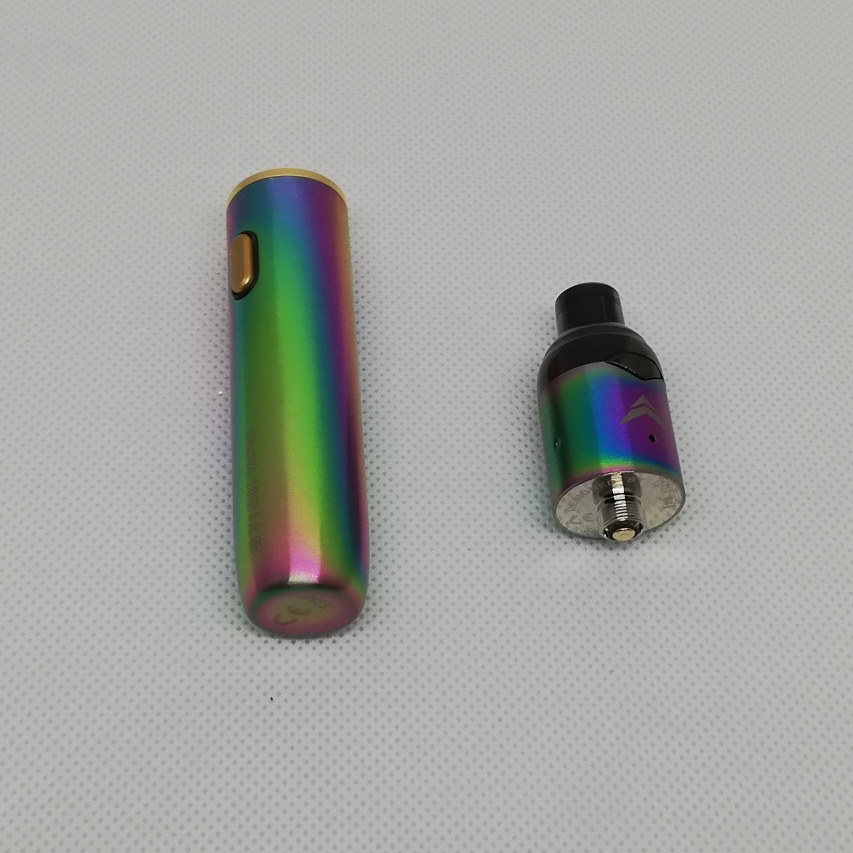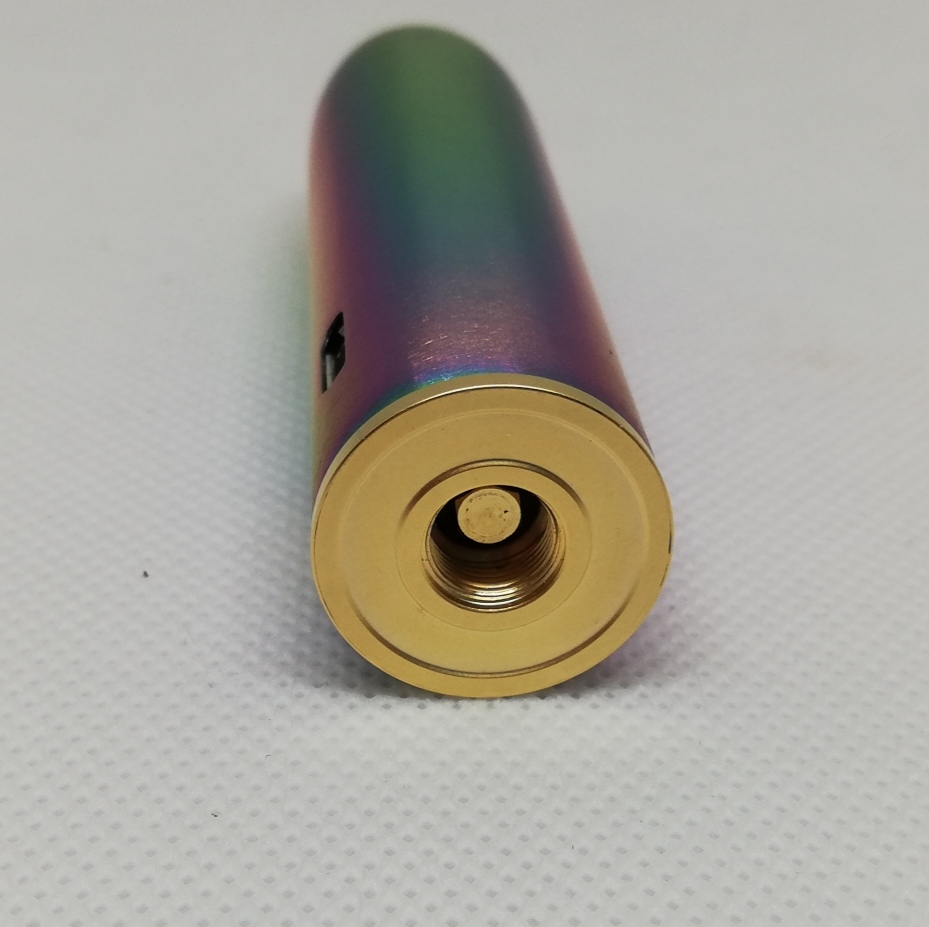 That's where the difference between this kit to others traditional pod system kits in the market.You can screw the pod off.With 510 thread applied in this mod,that mean you can install any 510 tanks on this mod,but max wattage just 15w makes it nonsense.I have tried to vape with TFV8 baby v2 tank on this mod,absolutely nothing happened.:) Well just judge from the appearance,it's an unique pod system.But all the parameters tell you it's just one pod system.
The Pod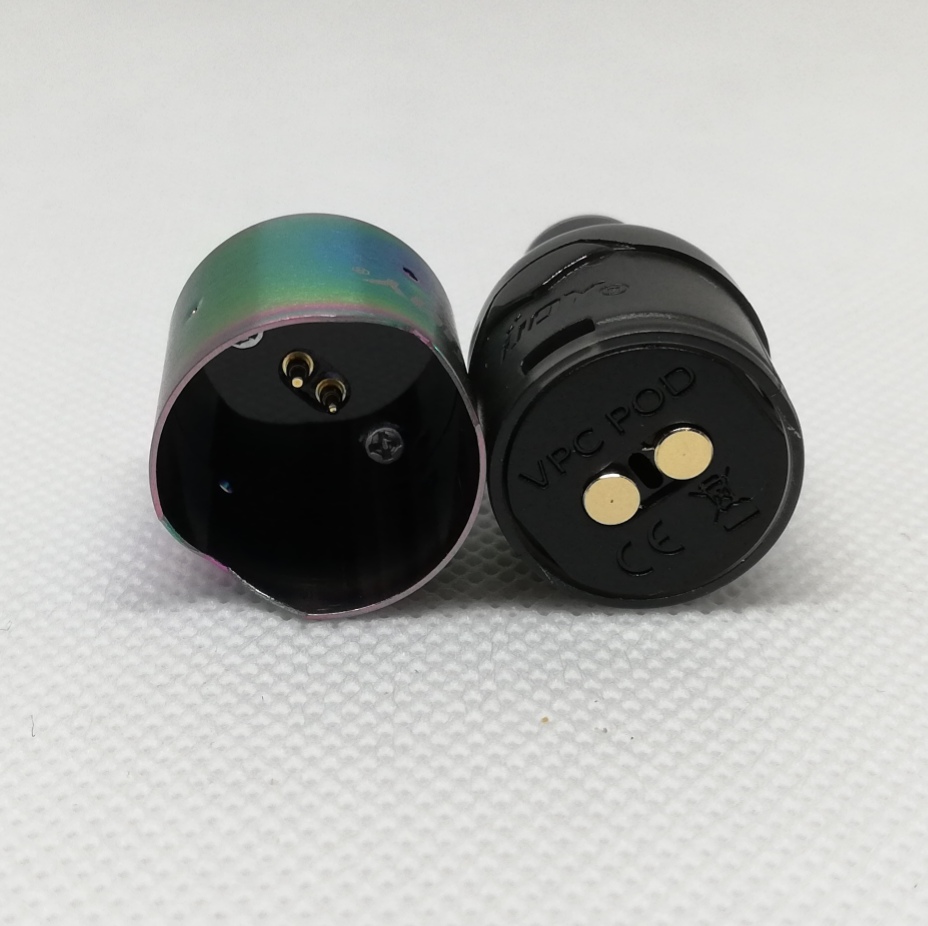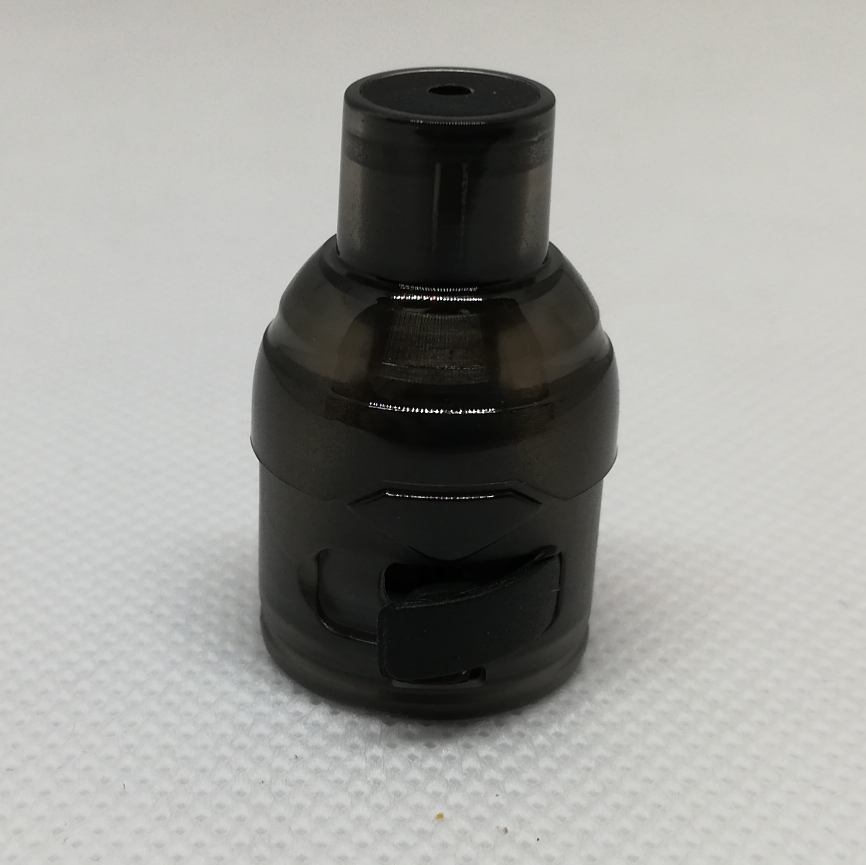 Now let's see the unique pod.Although you can screw off the pod,you still need to take off the pod inside then refill it. 1.6 ml capacity and 1.6 ohm resistance,nothing special.But the cotton coil inside still make me confused.Although ceramic coil pod kits become more and more common to see,but this time,ijoy still abandon applying to this kit.Well look back at the price is only $21.24,so that's the reason why keep using cotton coil,also explain there's only one pod in the package by the way. On the other hand, i find this pod gets no leakage problem,except for the leakage when you refill it.Side refill way makes me wory about the leaking problem at first,while it fades away now.I don't know if it's not been long since i have used it,but it really surprises me.
The Adapter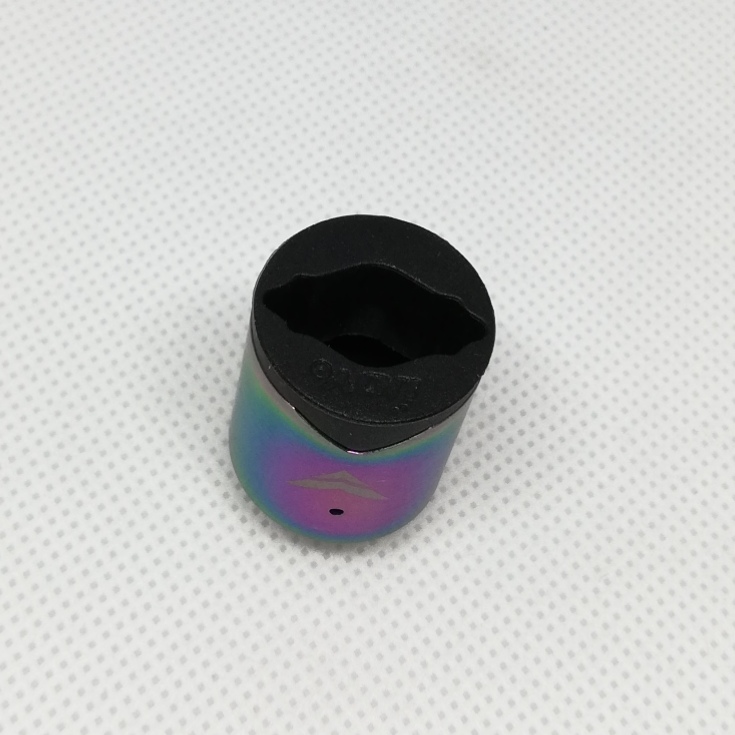 There's also a silicone adapter in this package.Honestly i don't how to use it at first.Though i call it a adapter,so it must be used to adapt something on this kit.Firstly you need to take off the pod inside,then put the adapter.Then you will find there's something looks like this shape.When you put the phix pod inside,you'll find it very suitable.:) Maybe it's useless in your daily life.As for me,also, i can not figure out why ijoy plan to make this?But i can tell that you don't need to waste time on this adapter,of course you don't need to buy some phix pods specailly to try with this adapter.You can just ignore it.Even i have been vaping with ijoy stick vpc for a couple days,seldom do i use that except for the first time i use to test for this review. I have try some pods on this,Juul,Juno,Phix,these three pods all applyable.
Pros
-cheap price -1100 mah battery -less leakage -interesting pod adapter
Cons
-only one pod -cotton coil
Verdict
I have to say 1100 mah battery really works perfectly.As for one pod system which max wattage is only 15w,you can wonder how long you can vape with this kit.Lasting for a whole day won't be a problem. Besides,this kit is an exclusive device on our web.Even you can buy it at other stores,it still purchased from us. But the cons can be ignored,the experience that cotton coil brings can't be compared to ceramic cotton,especially the flavor.So i wonder if ijoy keep this stick vpc kit updated in the future or not.Big battery really attract me a lot. How about you by the way?
Use code BV15,you can get extra 15% off when pay it. Now you can order it on ave40 store,click here for more info:ijoy pod system
Thanks for reading.