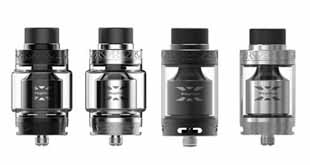 Seriously I don't have too much impression on mesh RTA or RDA tanks cause every time there's not too many repercussions when a new mesh RTA or RDA tanks came out! In my views, compared to traditional twisted coils, vapers are always lack of interests in mesh RTA/RDA tank due to some reasons. It's hard to explain but that's the truth in today's vape tanks market. But when I get this new mesh tank sample and use it for a while, I think I will change my mind on it, Let's check it out - Hugsvape Ring Lord Mesh RTA!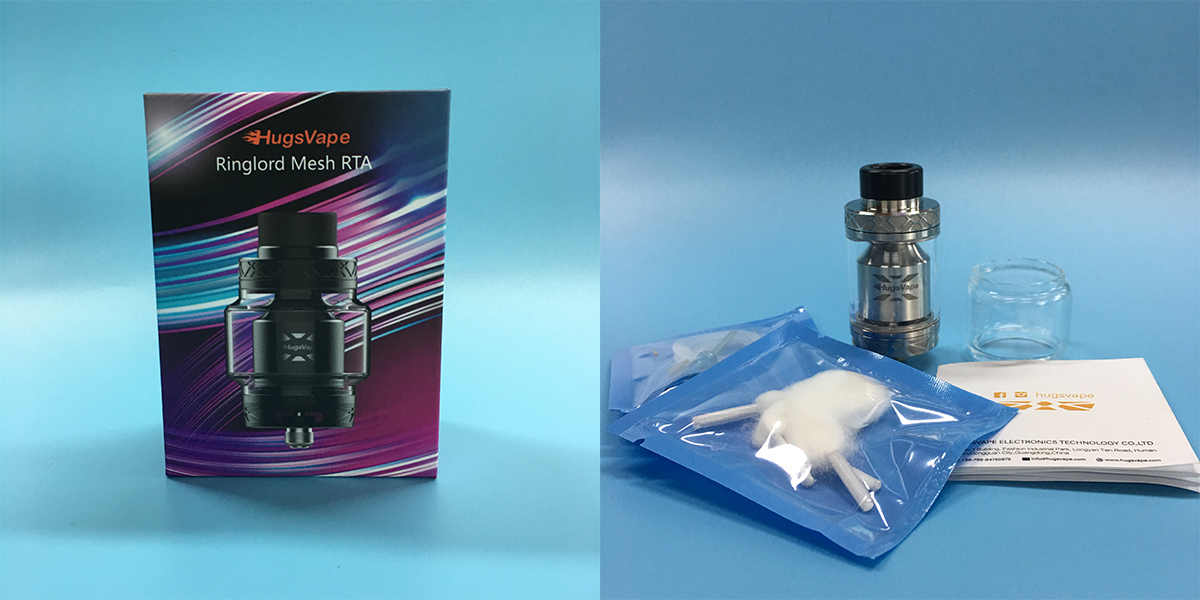 Parameters:
Size: 26 x 50.3 mm
Build Deck: Single Coil
Material: Stainless Steel + Glass
Capacity: 2ml (a 5ml Bubble Glass Tube Included)
Coil Type: Mesh Coil
Resistance: 0.06ohm
Wattage: 65-75W
Thread: 510
Package Included
1 x Ring Lord Mesh RTA
2 x Mesh Style Wire
1 x Cotton
5ml Bubble Glass Tube
User Manual
Spare Screws and O-rings
The Whole Design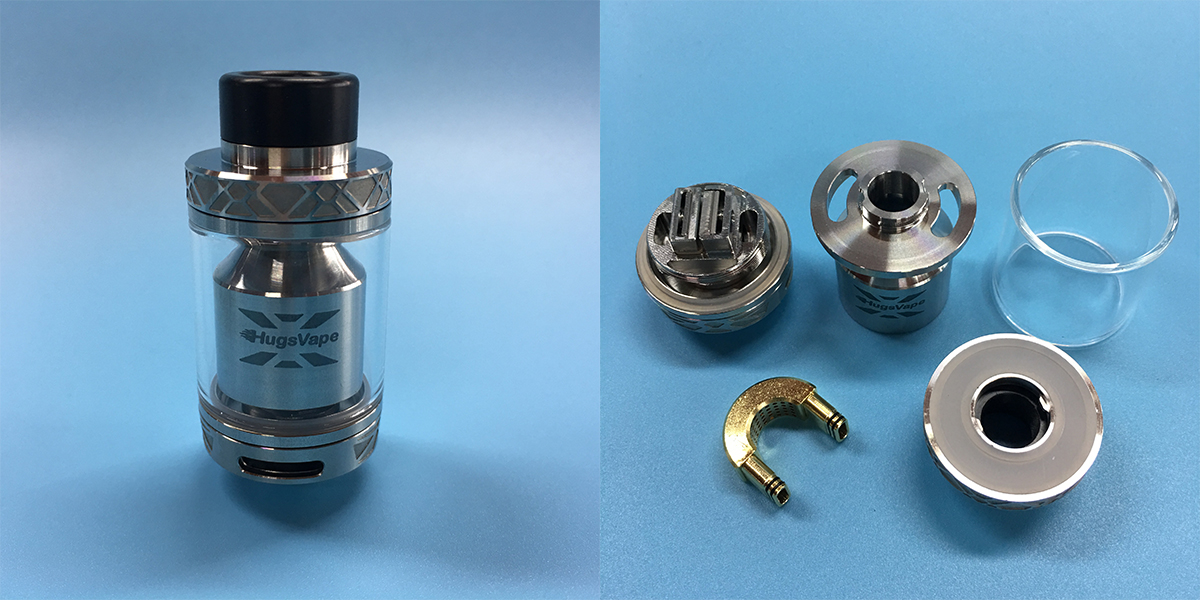 Actually the whole structure design is just the traditional RTA tank design. Well there's some special changes in this Hugsvape Ring Lord Mesh RTA tank. On the top cap, Different from the pull-then-refill design, Hugsvape decided to applied the screw structure on it. Slightly twist the top cap buckles, you can easily take the cap off then refill the liquid. The big rubber ring on the bottom of the cap also avoids the leaking problem to some extent! Inside the tank, there's also an arched airflow ring for replenishing air, That's the reason to explain its awesome performance.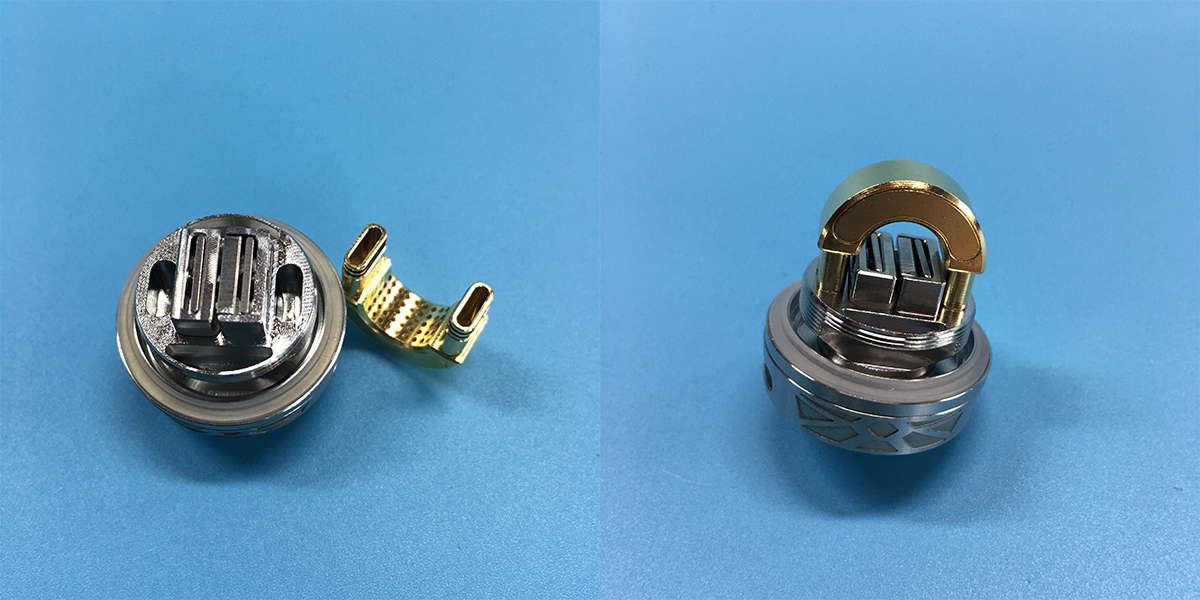 On the other hand, Due to it's a mesh coil RTA. So the post structure comes with two clip design. Two tiny screws make sure you can easily build the mesh coil. But It's too easy to be screwed off. Well you also get two replacement screws in the package so don't worry if you lost one.
Coil Building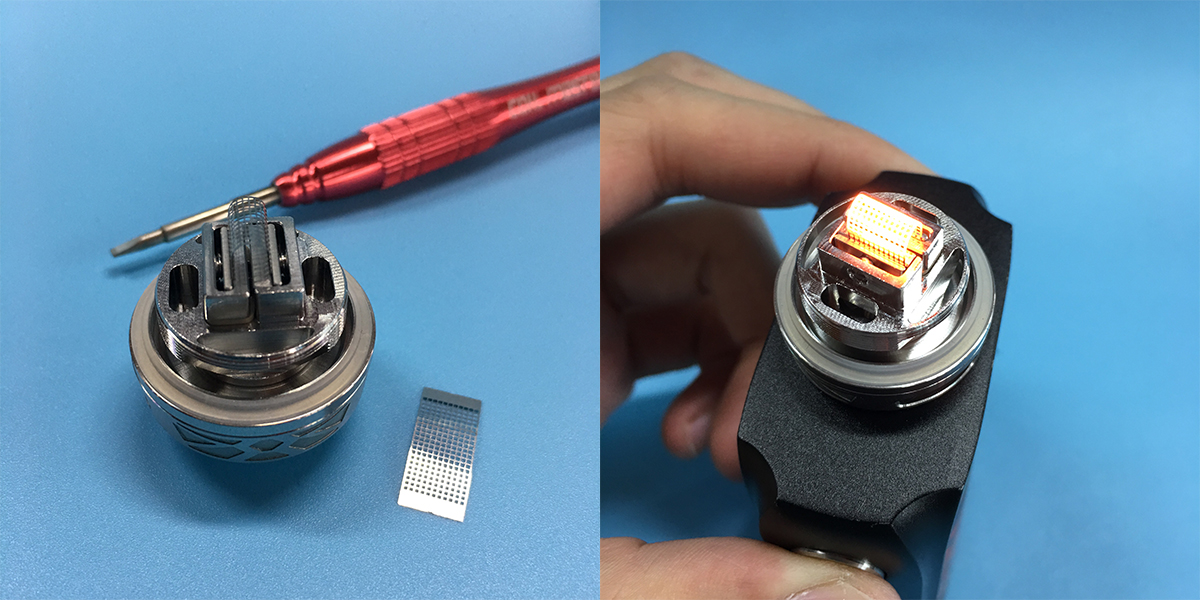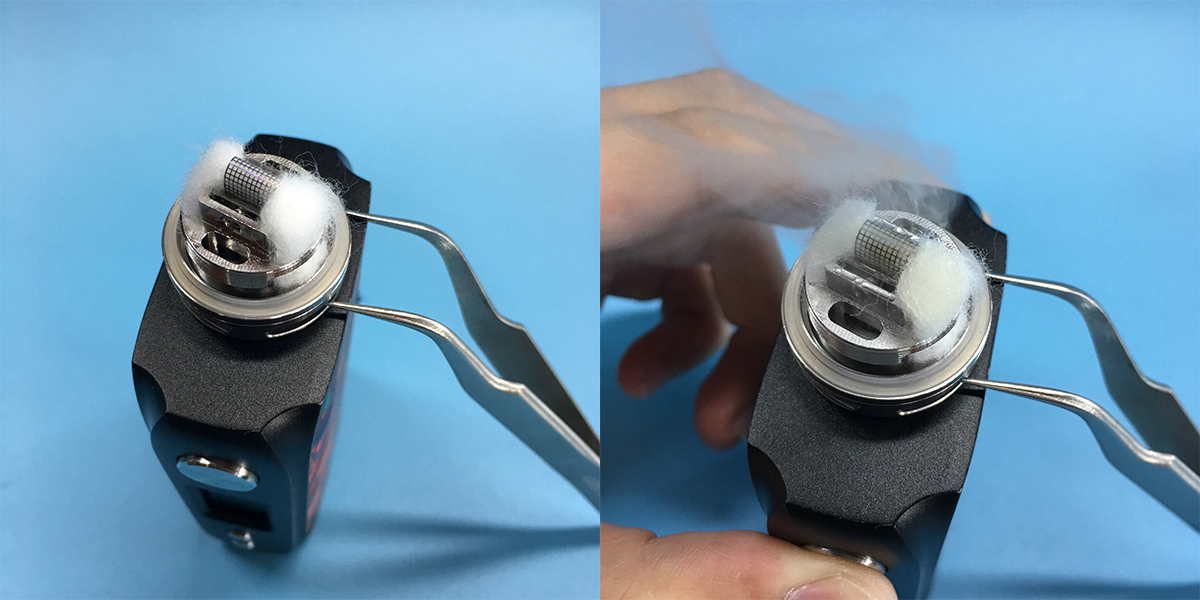 What impressed me a lot is the process of building coil on this Hugsvape Ring Lord Mesh RTA tank goes smoothly. You don't need to trim the coils by yourselves cause it's just the perfect size. I remember I've used a mesh RDA tank before from Vapefly which exhausting me a lot due to the long size mesh coil. And the wattage I used to burn the coil is just 30w because of the resistance of the mesh coil is just 0.06ohm. That's a pretty low resistance coil. I'm just afraid to melt it cause I have came across that situation before! Overall, the whole process of detaching and coil building both goes well. Honestly there's no too many surprises this tank brings to me. Well the performance is worth many words to describe!
The Verdict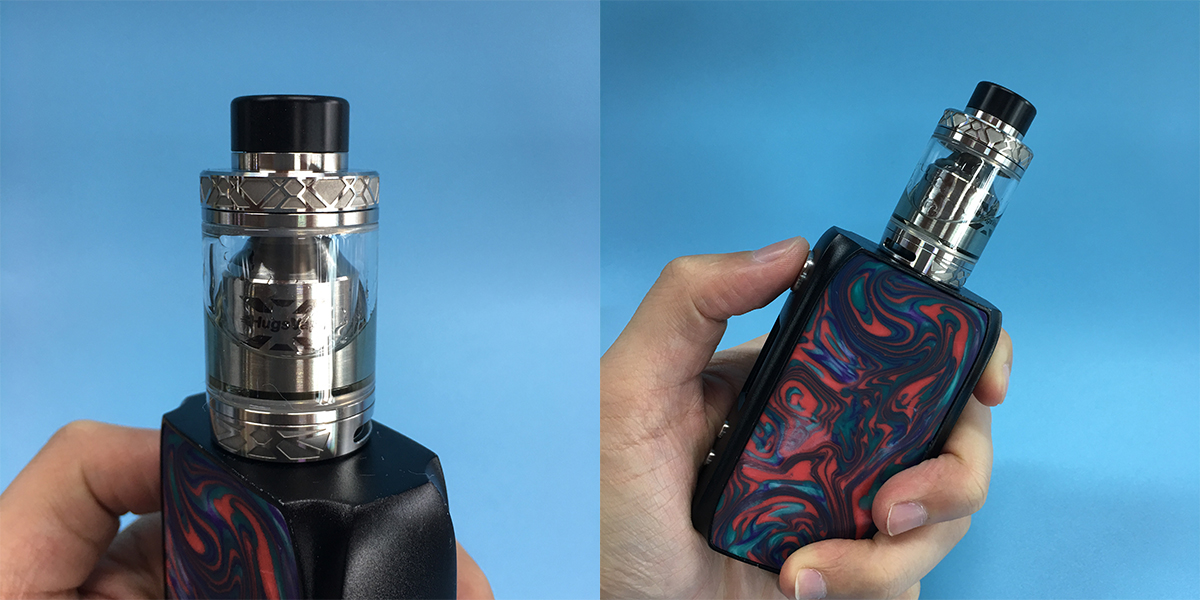 First I try it out with 30w wattage which comes with not too much cloud, but the flavor the mesh coil atomized is absolutely awesome. That's the reason there're more and more mesh coil tanks in vape market because what we're chasing for is just the better flavor and much denser vapor. And that's the advantage of mesh coil. Now we try to apply it on RTA or RDA tanks, It also does great! Then I try to switch to much higher wattage.35w, 40w, 50w. You can clearly taste the much richer flavor and hotter vapor. But it's easy to adapt. Different from the twisted coils we used to use, mesh coil always does a great job in atomizing e-liquid and providing much smoother feeling. It does not come with strong and dense cloud, just goes straightly to your mouth with smoothly atomizing. And that feeling are more distinct from the twisted coils bring. Frankly, I love this Hugsvape Ring Lord Mesh RTA tank. For its performance, I will recommend to you guys without any doubt! Now you can find it in our store.
Click here to see: https://www.ave40.com/hugsvape-ring-lord-mesh-rta.html
Thanks for Reading!