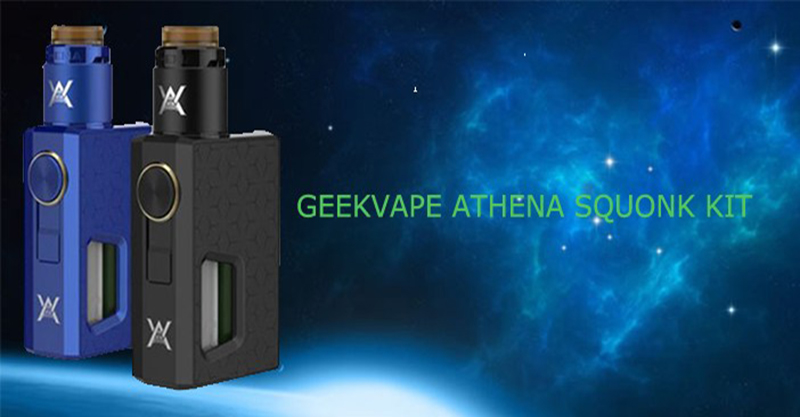 [tabs] [tab title="Features"] Top angled airflow design, leakproof while producing outstanding flavor Powerful, compact and lightweight 6.5ml silicone squonk bottle for massive capacity Dual postless build deck design for easy building and large coils Deep juice well to provide generous amount of liquid storage Compatible with both 810 & 510 drip tips Easy access safety lock switch to prevent accidental firing Conductive material adopts cooper-plating silver technology to meet continuous high-current output Auto-adjusting 510 pin provides tolerance to wide variety of RDA and reduces possibilities of leakage[/tab] [tab title="Parameters"]GeekVape Mechanical Squonk Mod Brand:GeekVape Size:73mm x 46mm x 25mm Battery Type:Single 18650 Battery (Not included) Wattage:N/A Thread:510 Thread Material:Aluminum Color:Black, Gun Metal, Silver, Blue GeekVape Squonk RDA Diameter:24mm Height:24.5mm Refilling Method:Dripping/Squonk Squonk Bottle Capacity:6.5ml Thread Type:510 Thread Material:Stainless Steel Color:Black, Gun Metal, Silver, Blue[/tab] [tab title="Package Included"] 1 x Athena Mod (Battery not included) 1 x Athena RDA 1 x Squonk Bottle 1 x 510 Drip Tip 1 x 510 Drip Tip Adaptor 1 x Allen Key 1 x Spare Parts Polybag 1 x User Manual[/tab] [/tabs]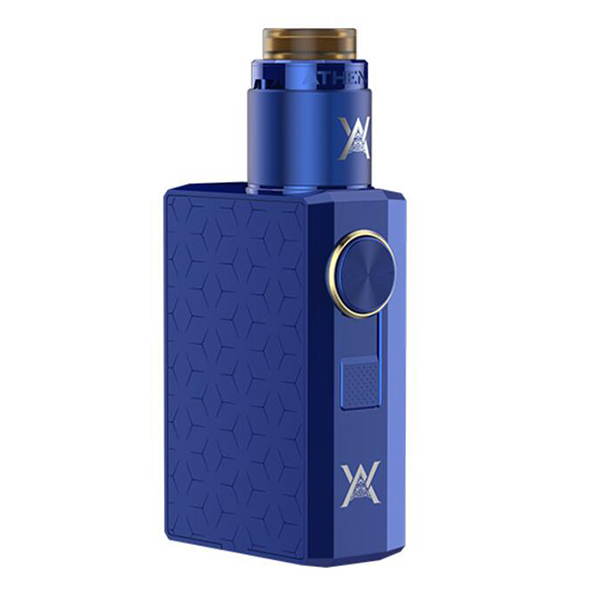 GeekVape Athena Mechanical Squonk Mod
Compared with GeekVape Aegis 100W TC Box MOD, GeekVape spared no expense in manufacturing the Athena Squonk Kit as it wants to give vapers an unforgettable vaping experience. The surfaces of GeekVape Athena Mechanical Squonk kit is designed with many tiny parallelograms patterns, which adds to the overall beauty of GeekVape Athena Squonk Kit. The compact, lightweight and powerful box mod comes in four colors(black, gunmetal, silver, and blue). Made from aluminum, GeekVape Athena Mechanical Squonk Mod is equipped with an auto-adjusting 510 connector, which makes a good contact with the base of many atomizers(such as GeekVape Athena Squonk RDA)to reduce the possibilities of oil leakage. One side of this mod is furnished with a safety lock switch to prevent accidental firing. Unlike other mods, this mod has an internal 6.5ml Silicone squonk bottle that is intended for a soft feel. There is a small hole involved in this kit. You can squeeze the bottle with your small finger when using this kit. This mod is still powered by single 18650 batteries to offer this mod a powerful performance.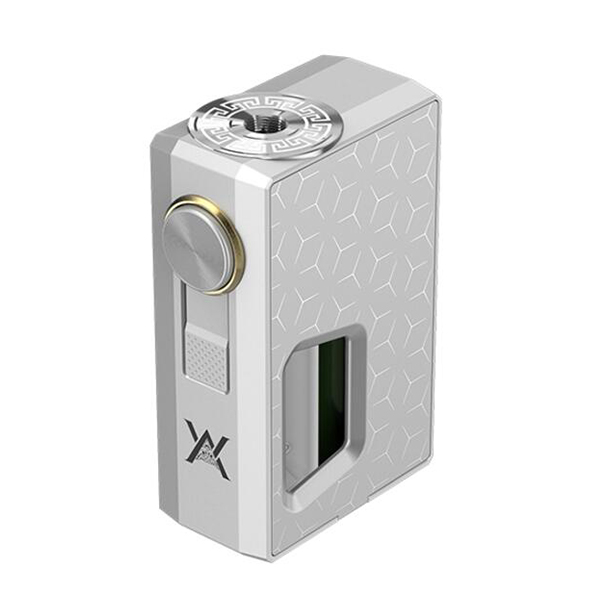 GeekVape Athena Squonk RDA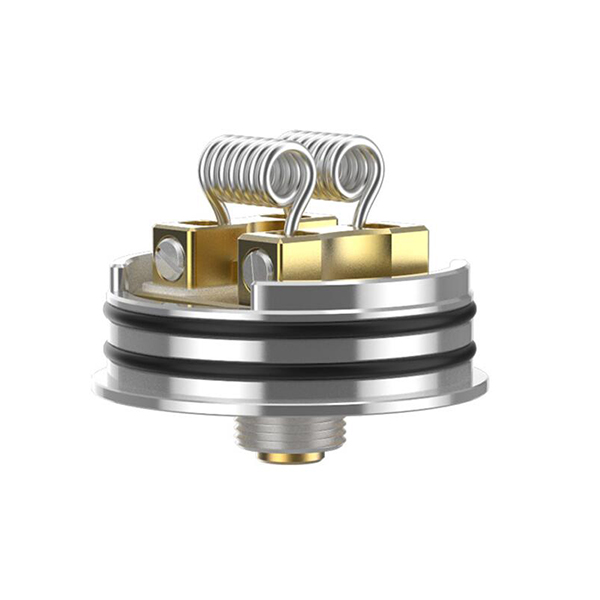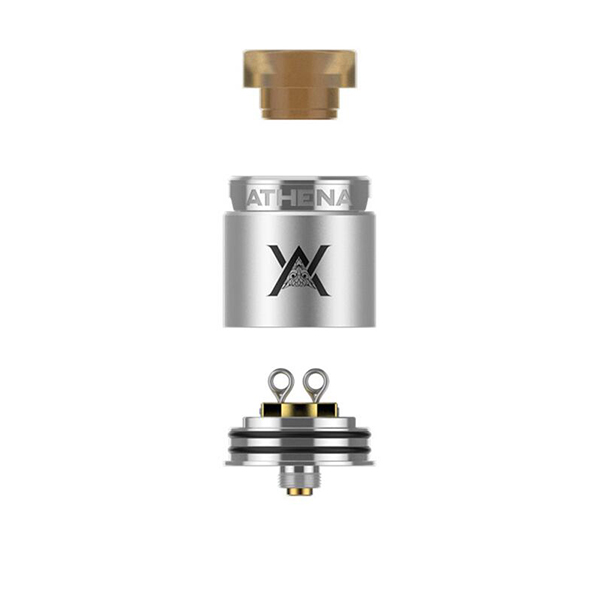 In terms of its drip tip, the GeekVape Athena Squonk RDA is compatible with both 810 & 510 drip tips. Athena Squonk RDA adopts top angled airflow design and leak-proof, which is intended to produce an outstanding flavor when using GeekVape Athena Squonk Kit. With respect to its deck, it features a dual postless build deck that runs parallel to each other. This configured deck is perfect and easy build for large-sized coils, and the combination of two things will bring vapers an intense and pleasant experience. Additionally, the deep e-juice well of Athena Squonk RDA can provide a generous amount of liquid storage, which makes you take a hit throughout the day. At its bottom, there is a gold-plated positive pin, and it matches the 510 connector perfectly, making the kit operate well and smoothly.