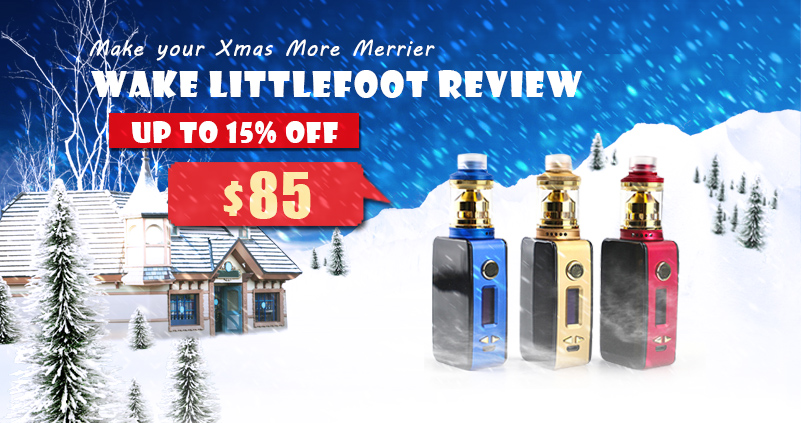 39g of polycarbonate-alloy and 2000mAh of a built-in battery. Amazing what they'd call a mini e-cig kit these days. For starters, the WAKE Littlefoot 60w Kit is a good entry-level device and the paired 5ml Wake Tank is what most of the same-priced kits didn't get. The inevitable hardware downgrades have helped the Littlefoot adjust its price to fit the midrange bracket. With a tag of around $85 though, it has quite a bunch of rivals to take on, especially in China where Wake's exposure and brand-awareness are still developing.
However, the WAKE Littlefoot is not without its merits so we'd be foolish to write off its chances. The signature black and red exterior stands out and the software does have a few interesting features as well. Equipment-wise, the WAKE Littlefoot 60w Kit goes by the midrange look and is genuinely trying to over-deliver where it can without blowing the budget. It is based on a beginner-level 60W chipset, along with 5ml of Wake tank. The reliable performance , the user-friendly interface, the 1.5 ohm Hi-Nic MTL Coil especially designed for nicotine salt e-liquid, the 0.5Ω pre-built coil for more delicate flavor experience are among the major highlights.
[caption id="attachment_10132" align="aligncenter" width="600"]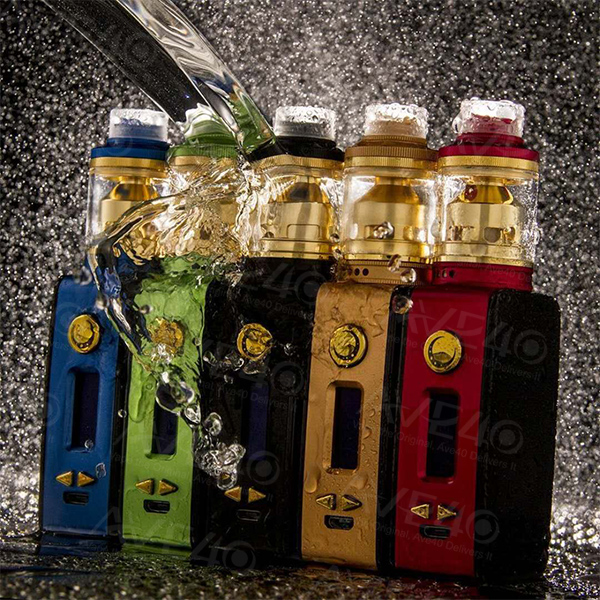 Wake Littlefoot Kit Christmas Deal
[/caption]
Features and Specs:
Tank: 5ml
Wattage Range: 5w-60w
Battery Type: 2000mah built-in battery
Coil Resistance: 0.5Ω Falvor coil (30-50w)/ 1.5Ω Hi-Nic MTL Coil (15w-30w)
OLED Screen in Pocket Size
Top fill system and bottom airflow system
Package:
1 * Wake Littlefoot 60W mod
1 * Wake Tank
1 * 1.5 Ω Hi-Nic MTL Coil (0.5Ω Falvor coil is pre-built)
1 * Spare glass tube
1 * USB cable
When sizes of Vaping devices have drifted higher and higher, one of the more mainstream trends is the pint-sized versions of flagships. Such a move is not rare nor unprecedented cause back in 2015 in Joyetech eVic lineup introduced the eVic VTC mini that won the praises of the masses. Two years later, their eVic Primo joined that Mini club with its eVic Primo Mini. The startup Wake Littlefoot is trying to make its way through a crowd of mid-rangers which can turn hostile to ambitious newcomers. Wake knows it needs to raise its profile in the developed markets and the Mini line is at the spearhead of their campaign.
[caption id="attachment_10156" align="aligncenter" width="600"]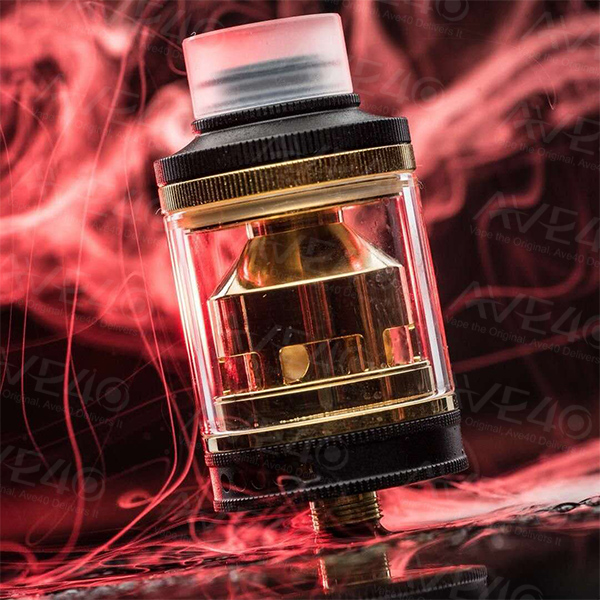 Wake Littlefoot Kit Christmas Deal
[/caption]
Without the edge-to-edge parameter, Wake Littlefoot is counting on the compact size, eye-catching exterior and the novelty factor to lure users away from the big-name rivals. Proper localization should be an important part of that effort, as at the moment the Wake is entirely geared towards the Asian markets. Though it is not unusual for Chinese devices but Wake had better be working on language and software versions if it wants to carry some of its momentum over to Europe and America.
[caption id="attachment_10140" align="aligncenter" width="600"]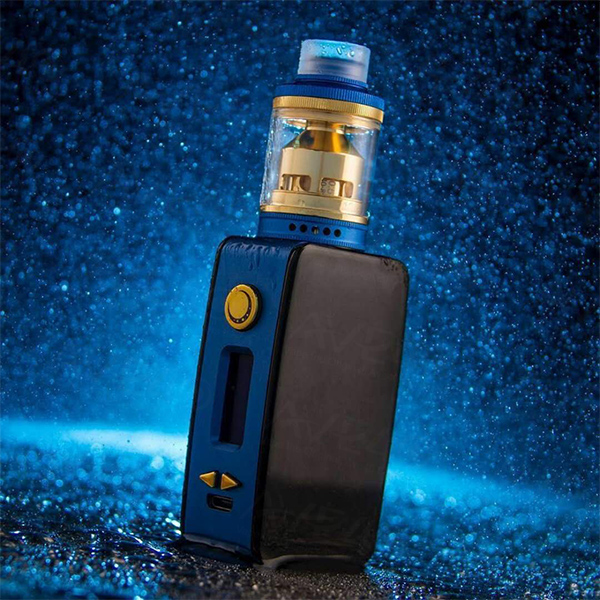 Wake Littlefoot Kit Christmas Deal
[/caption]
Wake Littlefoot is going to cater to the market with the same old business casual look and there's nothing out of the usual at first sight. It has a distinct styling of its own with slick dual-tone exterior and subtle but efficient red accents. The exterior design is polite and simple, very modern business style. It will come with 5 colors – Gold, Green, Red, Blue, and Black. In the hand, the premium look of the black exterior with a light alloy frame, as well as the sharp-looking red accents is going to translate into premium feel. Also, the 5ml Wake tank will also have five corresponding colors.
[caption id="attachment_10148" align="aligncenter" width="600"]
Wake Littlefoot Kit Christmas Deal
[/caption]
Wake Littlefoot is not only a mini in name. The reduced weight is welcome and it would've been unreasonable to expect much less from a 2000mAh built-in battery mod. 39g is acceptable weight and the polycarbonate-alloy has managed a nice finish too. The dazzling colors (Green and Gold) have this hyper-diamond cut finish on the side, which mimics the surface of a vinyl record but coarser. The finish is awesome to look at, but our review unit at were divided over how its relatively coarse grooves felt. But then, it won't attract any fingerprint smudges, that's for sure. It also seems quite durable and firmly.
[caption id="attachment_10152" align="aligncenter" width="600"]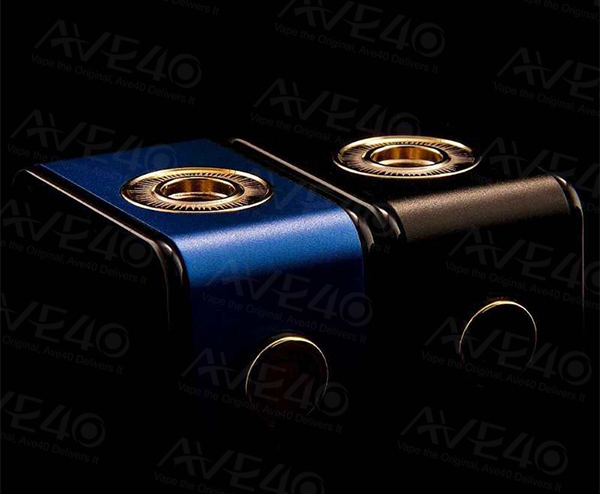 Wake Littlefoot Kit Christmas Deal
[/caption]
Wake Littlefoot has taken it down a notch in the performance department by outfitting the mini version with an 60W lower power output instead of 150W or even higher output, powered by 2000mAh built-in battery instead of dual 1860 batteries. Sizes aside, will downgrades to power output at 60W and battery duration ultimately hurt this Mini's appeal? Maybe not. Wake Littlefoot is going to strike the perfect balance between size, features and price to make a big splash in the Mini market.
Wake Littlefoot will come with a high-grade OLED screen. You won't have any issue operating the Wake devices on a sunny day, so we are confident about the sufficient brightness and outdoor performance of this OLED screen. The displaying information including Wattage, Resistance, Puff times and Puff time. As for the user interface and functionalities, details are scarce. It is said to feature the real-time clock, preheat function, customer logo as well as various mainstream output modes – includes Power mode, Bypass mode, Temperature control, TCR mode, etc. Significantly, Wake Littlefoot comes with the upgradeable firmware.
[caption id="attachment_10144" align="aligncenter" width="600"]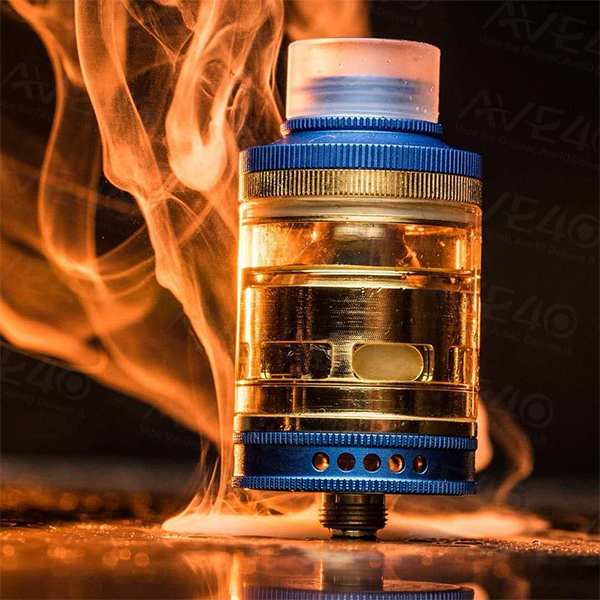 Wake Littlefoot Kit Christmas Deal
[/caption]
The Wake tank comes with a convenient threaded top-fill design and the juice reservoir capacity is 5 milliliters. To fill the Wake tank, you need to unscrew the top cap and inject the e-liquid into the side holes from the top.
Wake tank features a performance-orientated chassis with striking chassis designs. It adopts dual adjustable airflow system and the spacious build deck guarantee a unique coil structure. This Wake tank is fully constructed with 24K Gold-Plated interior and features aluminum anodized top cap. By implementing 5 individual air slots on each side, it enables Airflow enter the central apparatus in a more direct and more efficient way. Vaper can adjust their vaping modes between Cloudage performance and flavor satisfaction as they like. Besides, when appropriately designed, you don't need to worry about the leaking issue.
[caption id="attachment_10136" align="aligncenter" width="600"]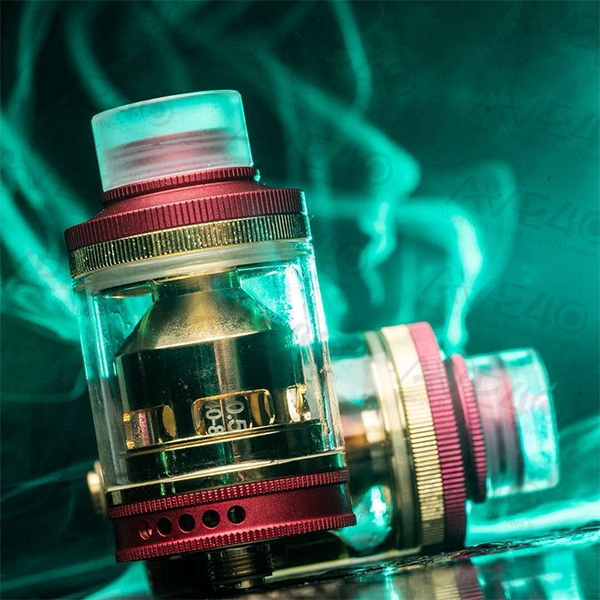 Wake Littlefoot Kit Christmas Deal
[/caption]
The Wake Sub-Ohm Replacement Coils is highly intuitive, featuring a 0.5ohm Wake Coils and a 1.5ohm HI-Nic coil which is designed specially for MTL (mouth-to-lung) vaping. Also, the 1.5Ω Hi-Nic coil is a perfect match for nicotine salt e-liquid.