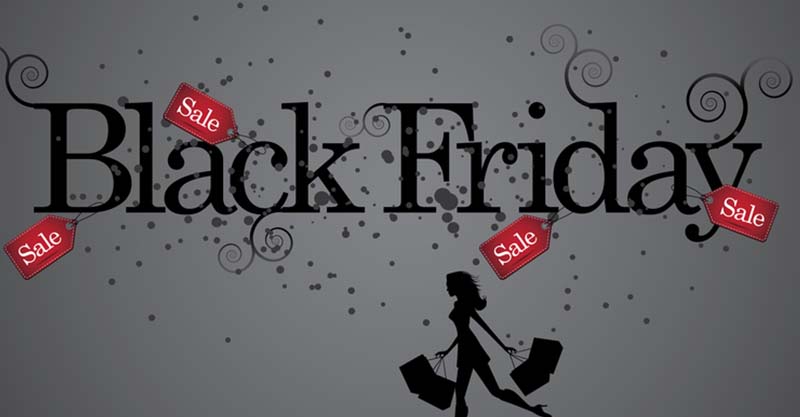 Black Friday
Shopping Tips Black Friday is finally here! – It is the biggest shopping day of the year that allows you to receive handsome discounts on everything you buy! Marking the unofficial beginning of the Christmas shopping season, the day is vast with a rich history that dates back to1960s when stores started using the term "Black Friday" to advertise deep discounts all over the world. At AVE40 we are not left behind, we have a passionate and dedicated team that will help you get your favorite, original vapor products at incredible discounts.

Is shopping for Black Friday deals without leaving your couch possible? Understanding the modern shopping lifestyle,
AVE40
has the best online deal that allows you to shop at the comfort of your home. All you have to do is to create an account with us to be able to browse through the hundreds of new and original e-liquids, electronic cigarettes, and accessories that are added every day. Besides, if you are new to vaping or are not sure what to buy, you can poke around in a particular category or purchase a starter kit and learn gradually. What's more, you don't have worry about delivery, we've got it all covered. For online transfers, we deliver/ship product upon purchase, which takes three days to two weeks depending on the location. Thus, for best Black Friday offers, visit more than 1,000 Ave40 Vape stores and enjoy up to 80 % discount on the local Vape market. Black Friday Target The
Black Friday giveaways
start on 9th to 16th Nov. Get more entries to increase your chances of winning the kits and other special offers! • First, Black Friday is a special occasion, and AVE40 aims to reward all wholesalers with up to 80% discount on all goods they purchase in our stores.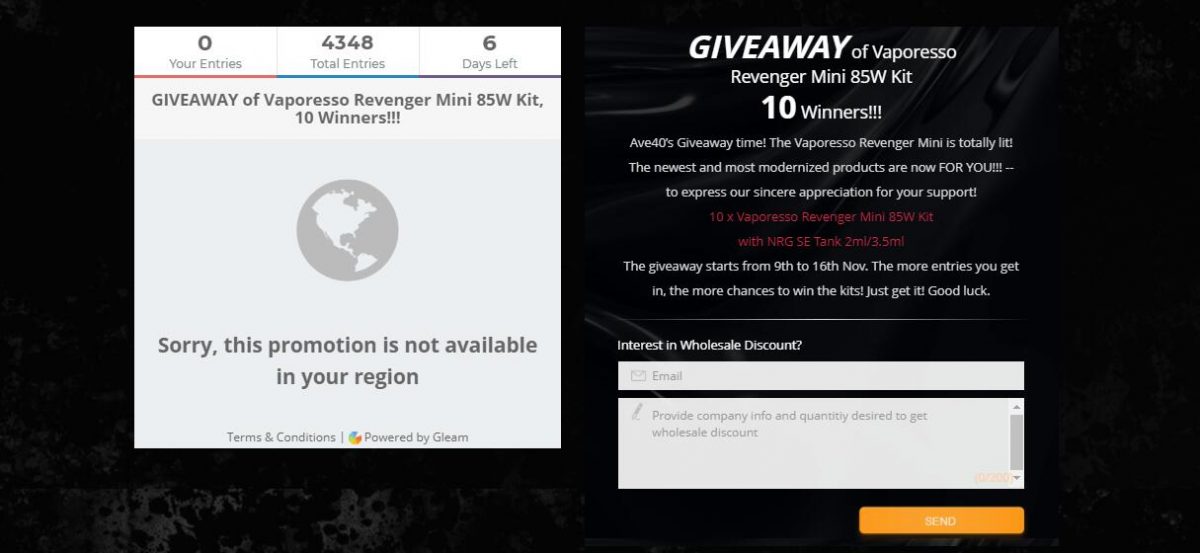 • For the first time, when a new customer spends over $1000, he/she will receive a special discount on future shopping.

• You stand a chance to be among our lucky ten winners of the Vaporesso Revenger Mini with NRG SE Tank 2ml/3.5ml If you: l Share our page on social media l Visit our page on Facebook, Instagram or Twitter l Visit us on Google+ l Subscribe or comment on our Youtube videos l Visit and share our page of Revenger Mini Kit • We have black Friday discounts on different products. These include the 25 % discount on IJOY CAPO KIT 100W With Captain Mini Subohm Tank, 13% discount on IJOY Captain PD270 234W BOX MOD, 2% discount on the e-leaf code: BFLEAF, 5% discount on Voopoo Drag 157W Box Mod, 4% discount on IJOY code: BFIJOY among other products. Visit our site for more information.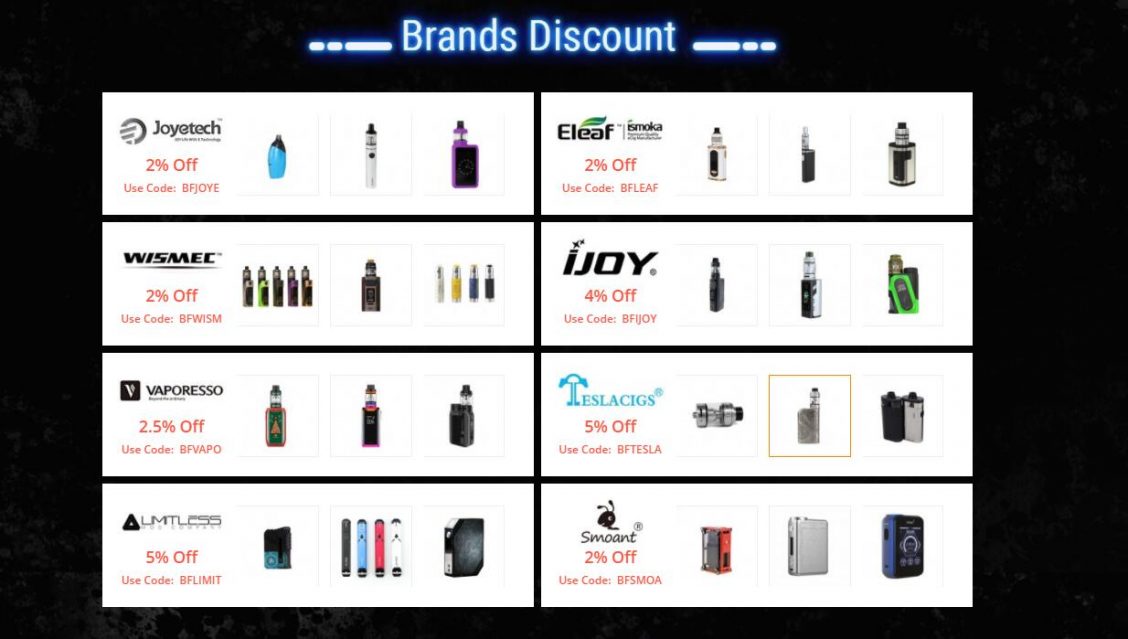 Save on Black Friday in AVE40 Stores To reap the best this festive season, visit us online to view what products are on offer and save more as you get everything you want. In a matter of fact, you may be surprised that beside the advertised Black Friday specials, you may discover some unexpected savings with our everyday low prices. Take advantage of this
Black Friday offer
, and buy more for less!