Vladdin Pod 4pcs/Pack with Juice
Dear Customers,
We are sorry that we have to suspend our retail function temporarily as we have been encountering with payment collection issue and logistic challenges.
Despite of this partial functional shutdown, other functions of our website remains intact.
For wholesale inquiry, please contact info@ave40.com
Again, our sincere apologies for any inconveniences that this may cause you.
And thank you for your support for Ave40.
Sincerely,
Team Ave40

Northern Tobacco
Often tobacco e liquids are clouded with other flavours that take away from the natural richness featured in its profile. Northern Tobacco E Juice is a straightforward flavour that features our renowned Blonde Canadian Tobacco and is the ideal all day vape for those looking for an aromatic and satisfying experience.
VCT (Vanilla / Custard / Tobacco)
You'll surely desire more of this sophisticated ejuice. It has a sweet vanilla custard front taste. When you take a puff you'll experience the refined taste of fine tobacco with a hint of toasted almond. It is a recipe created to please both the vapor and even heavy smokers.
Tobacco Ice
A full bodied Virginia tobacco cured by smoking over gentle fires with smooth notes
sweet caramel and aromatic vanilla. The perfect balance of familiar flavors with a cool finish to satisfy all day cravings or special occasions.
Mint Tobacco
You'll love the smooth tobacco hinted by the sweetish taste of roasted nuts. The richness of flavors spreads over your taste bud, surrounded by the fresh menthol breath. The flavors are ideally layered and balanced to cater for smokers and vapors to their needs.
Tobacco Premiere
Tobacco Premiere is a straightforward tobacco flavour with its natural richness that satisfies your cravings.
Cool Watermelon
Cool Watermelon pods is your ideal summertime flavor. Packed with watermelon note and hint of menthol, Cool Watermelon is refreshing pleasing fruit flavor.
Lychee Ice
Lychee Ice is a slightly sweet and aromatic lychee with a hint of cool menthol that together creates an enticing and exotic fruit flavor.
Blue Raspberry
Our Blue Raspberry pod is a juicy and intense blue raspberry flavor. The note is packed and delivered to your taste bud and lingers on when you exhale.
Mint Premiere
Enjoy the chill of our mint flavor pod! The soothing aftertaste lasts a long way.
New Mixed
Northern Tobacco, Tobacco Premiere, Blue Raspberry, Mint Premiere.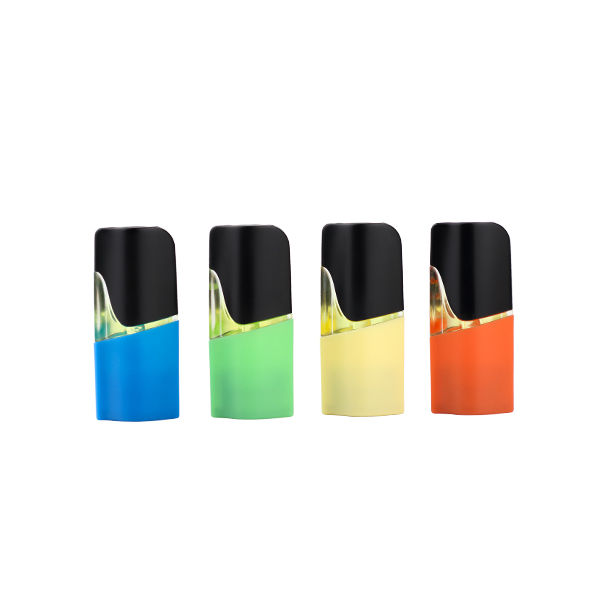 Features
§ Improving the Durability and Insulation Performance
Parameters
| | |
| --- | --- |
| Brand | Vladdin |
| Capacity | 1.5ml |
| Weight | About 5g |
| Resistance Range | 1.2 ohm -1.5ohm |
Package Included
Standard Edition -50mg
n 4 x Vladdin Cartridges
n 1 x USB Cable
n 1 x User Manual
TPD Edition - 18mg
n 4 x Vladdin Cartridges
n 1 x USB Cable
n 1 x User Manual