Justfog Q16 VV/VW Starter Kit 900mAh
Notice: Prohibition of sale South Korea; Russia; China; France, German, Italy, Spain, Netherlands and Belgium; Israel, Bahrain, The United Arab Emirates, Saudi Arabia.
Justfog Q16 VV/VW Starter Kit 900mAh
Product Information
Owning high performance,great safety and portability all in one style. This is the beginning of a new trend for starter kits and this is the true game changer. Q16 has the best fl­avors with any e-liquids via the range of 8 level variable voltage feature. Safe battery with an intelligent protection circuits with multiple protections. Equipped with a unique Star-shield part which blocks all liquid spits from entering your mouth,making it enjoyable to vape every time. Air pressure control parts made by PVD black coated stainless steel material. Higher battery capacity but the size is small enough to hold in hand..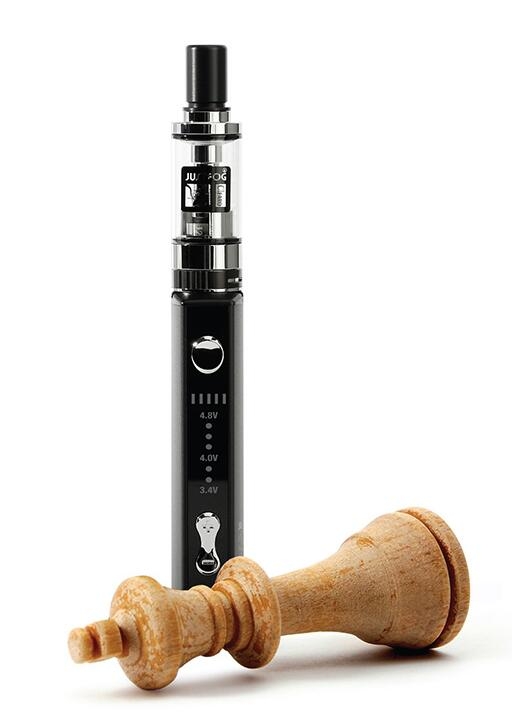 Features
§ All in one kit suitable for starters
§ 8 level variable voltage
§ Star-shield blocks liquid spittings
§ Small, portable and lightly designed battery
§ Easy Power ON/OFF function
§ CE and RoHS certified safe electronic cigarette
§ Anti-leakage Starshield system
§ Defect free, smooth Stainless Air Ring system
§ Pure ­flavours coming from a brand new level of nichrome wire
§ Powerful performances without damaging batteries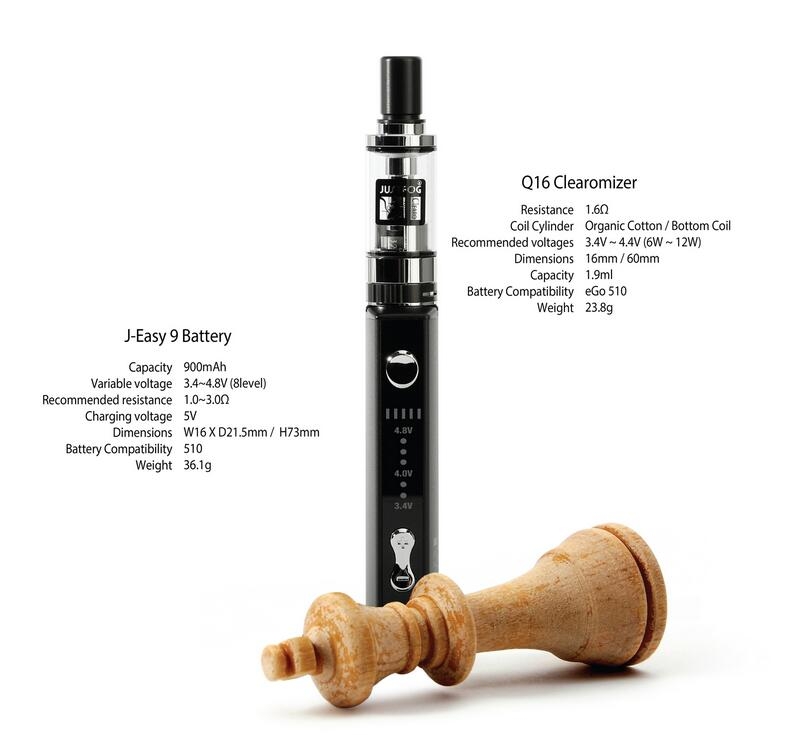 Parameters
Tank

Brand

Justfog

Tank Diameter

16mm x 60mm

Coil

1.6ohm

Capacity

1.9 ml

Thread

510

Battery

Brand

Justfog

Dimensions

Voltage Range

21.5mm x 16mm x 73mm

3.4V-4.8V

Thread

510

Color

Pink, Black, White

Resistance Range

1.0ohm-3.0ohm

Capacity

Built-in 900mAh Battery
Package Included
§ 1 x Justfog Q16 Clearomizer
§ 1 x 5-pin Bottom Charging Point Battery
§ 2 x Extra Coil Cylinders (1.6ohm, 3.2V-4.4V)
§ 1 x 5-pin Charging Cable