JUSTFOG P16A Compact Starter Kit 900mAh
Regular Price
$25.99
Regular Price
$29.99
Dear Customers,
We are sorry that we have to suspend our retail function temporarily as we have been encountering with payment collection issue and logistic challenges.
Despite of this partial functional shutdown, other functions of our website remains intact.
For wholesale inquiry, please contact info@ave40.com
Again, our sincere apologies for any inconveniences that this may cause you.
And thank you for your support for Ave40.
Sincerely,
Team Ave40
Notice: Prohibition of sale South Korea; Russia; China; France, German, Italy, Spain, Netherlands and Belgium; Israel, Bahrain, The United Arab Emirates, Saudi Arabia.
JUSTFOG P16A Compact Starter Kit 900mAh
Product Information
JUSTFOG P16A Starter Kit is a revised version of Q16 Kit, which includes a built-in 900mAh J-Easy 3 battery and 1.9ml P16A clearomizer. With easy bottom airflow control, bottom filling design, 3 level varies voltage function and an easy one button operation, P16A kit provides a safe and easy vaping experience. Black color.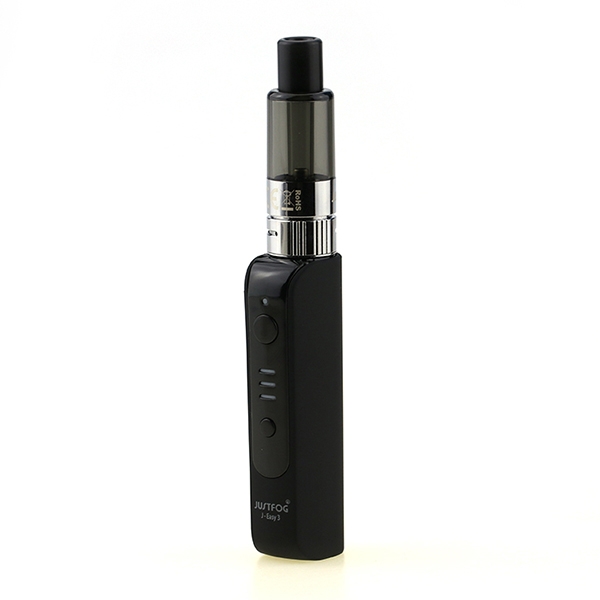 Features
§ 100% EU TPD Compliant
§ Childproof Opening System
§ Easy body-spining Airflow Control
§ Anti-spit back protection (Built in shield)
§ Recommended Voltages 3.2~4.4v
§ 100% Japanese Organic Cotton Coil
§ Double protection system for coil short
§ Perfect Vaporization of High nicotine liquid
§ Variable Output Voltage in 3 levels
§ Constant output at the selected voltage
§ Direct display of the current voltage
§ Display of the Remaining battery in 3 colors
§ Battery Protection Funtions (4 Circuits)
§ Easy to charge via USB cable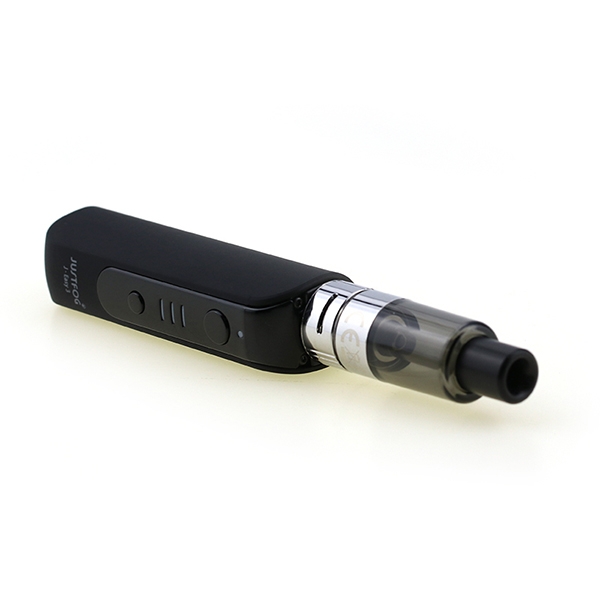 Parameters
| | |
| --- | --- |
| | JUSTFOG |
| Size | 23mm x 17mm x 126mm |
| Tank Capacity | 1.9ml |
| Battery Capacity | 900mAh |
| Coil Resistance | 1.2Ω , 1.6Ω |
| Output Voltage Range | 3.4V – 4.2V |
| Body Material | Rubber Coated, PC Tube from Bayer |
| Charging Type | Micro 5 PIN USB cable |
| Remarks | Childproof Opening Mechanism |
| Color | Black |
Package Included
§ 1 x P16A Clearomizer with 1.6ohm coil
§ 1 x Battery (J-Easy 3 Battery with built-in 900mAh battery)
§ 1 x Coil Cylinder (1.6Ω) - Placed inside the clearomizer
§ 1 x User Manual