Justfog Compact Kit C14 900mAh
Dear Customers,
We are sorry that we have to suspend our retail function temporarily as we have been encountering with payment collection issue and logistic challenges.
Despite of this partial functional shutdown, other functions of our website remains intact.
For wholesale inquiry, please contact info@ave40.com
Again, our sincere apologies for any inconveniences that this may cause you.
And thank you for your support for Ave40.
Sincerely,
Team Ave40
Notice: Prohibition of sale South Korea; Russia; China; France, German, Italy, Spain, Netherlands and Belgium; Israel, Bahrain, The United Arab Emirates, Saudi Arabia.
Justfog Compact Kit C14 900mAh
Product Information
Justfog Compact Kit C14 900mAh is an excellent kit by Justfog. It features double protection system for coil short and the coil head is stuffed with 100% organic cotton, making the flavor pure and smooth. The 900mah bottom charging battery keeps your vaping consistent and long-lasting.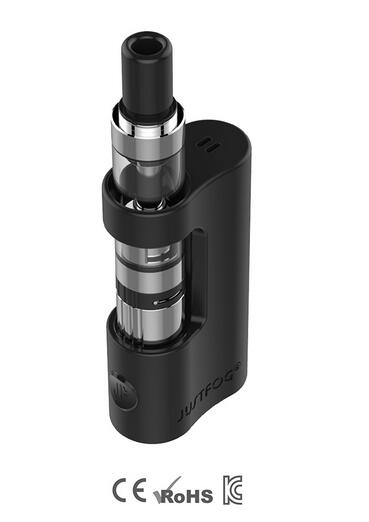 Features
§ Accurate constant voltage
§ Strong and long lasting grade A powered cell
§ Easy to check battery life display in 4 levels
§ 5 Safety Circuits
§ Constant Output Voltage from the start till the end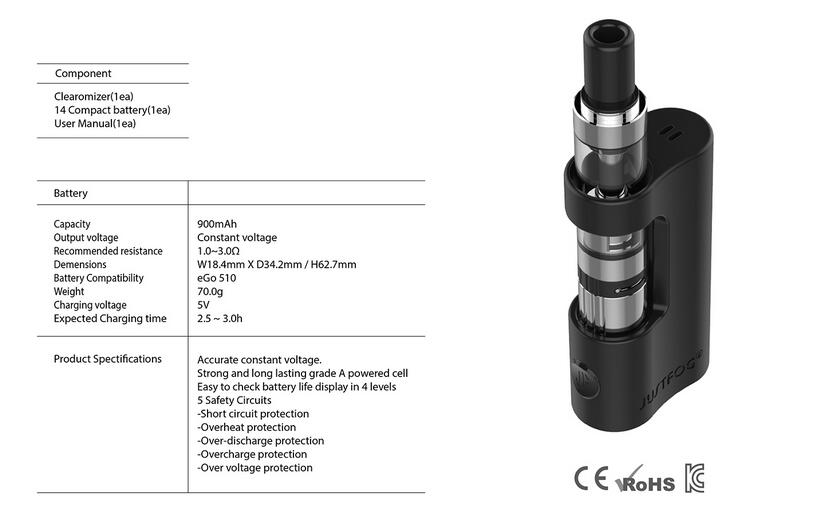 Parameters
Tank

Brand

Justfog

Tank Dimensions

14mm x77 mm

Tank Material

Brass+Crome coated

Capacity

1.8 ml

Thread Type

Battery Capacity

Output Voltage

Resistance

Demensions

510

900mAh

Constant Voltage

1.0ohm-3.0ohm

34.2mm x 18.4mm x 62.7mm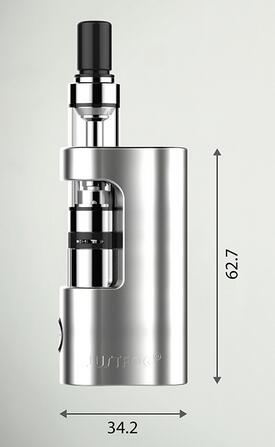 Package Included
§ 1 x Justfog C14 clearomizer
§ 1 x 14 Compact battery
§ 1 x User Manual