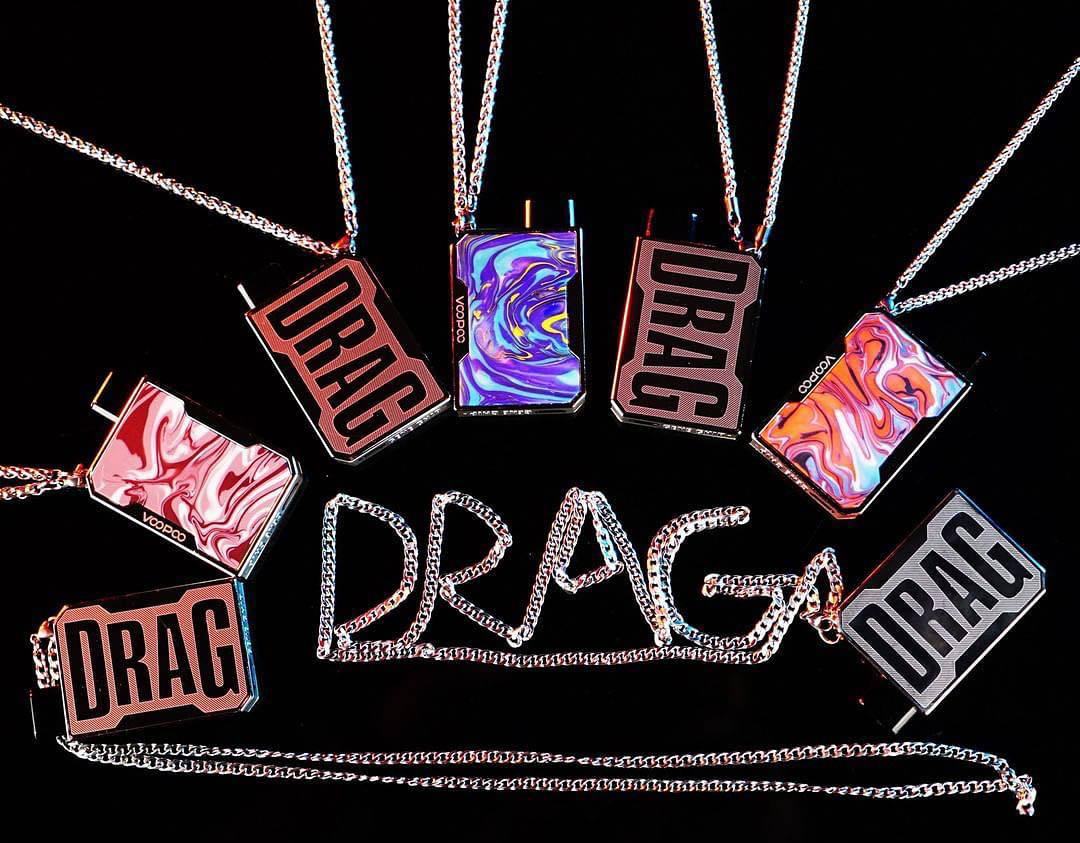 So here we get a totally new designed pod system kit to experience - Voopoo Drag Nano Kit. Yes, for sure, we all know the Voopoo Drag is a great vape kit in vape market. It's been a long time since Voopoo Drag series was launched and every feedback from all over the world proves that Voopoo Drag series is a quite awesome vape kit which is worth trying. Although there're voopoo drag 2 kit, voopoo drag mini kit which both comes out with special platinum version in the market, Well it seems like Voopoo doesn't want to stop their steps in Drag Exploration. So we could have the new Drag Nano Kit to review this time.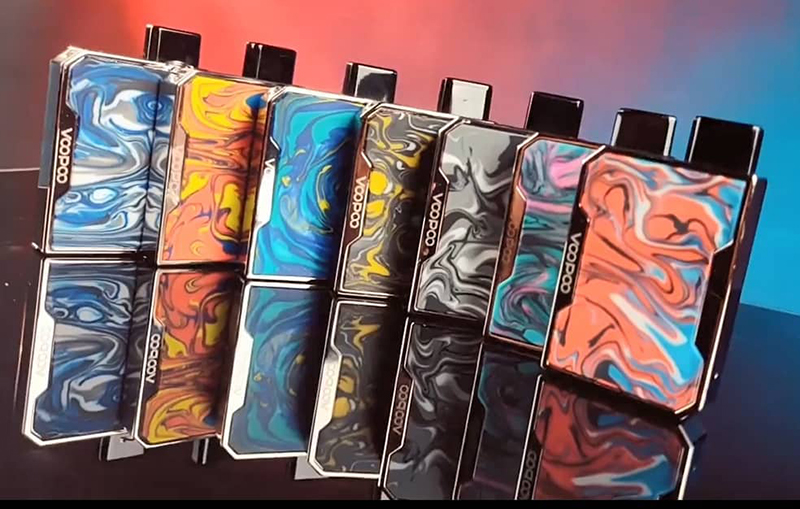 Parameters:
Dimension: 54.5 * 35 * 11 mm
Battery: Built-in 750mAh
Material: Zinc Alloy & Aluminum Alloy
Weight: 55g
Voltage Output: 3.2V-4.2V
Charge Voltage: 5V/0.5A
Quiescent Current: <15uA
Capacity: 1ml
Resistance: 1.8Ω
Package Included:
Drag Nano Kit
Nano pod(1.8Ω)
Chain Necklace
USB Cable
User Manual
Warranty Card
Gene Chip card
Battery Mod Design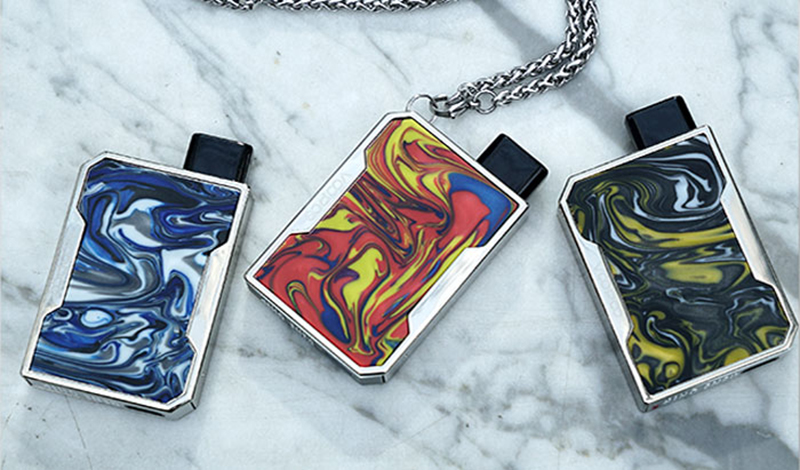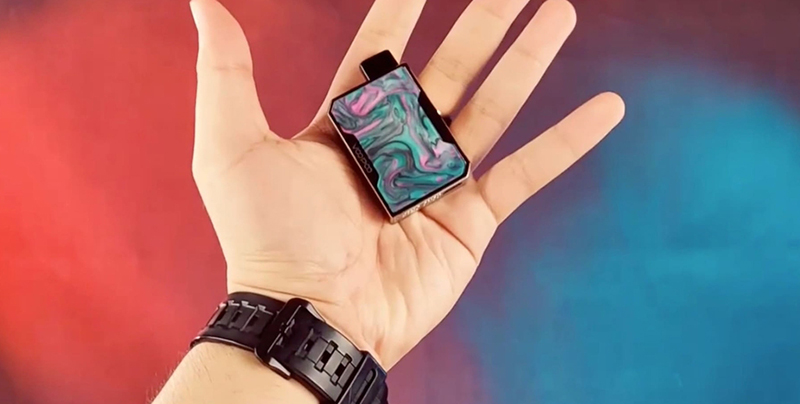 The whole kit comes with a superior compact and portable size which just reaches to 54.5 × 35 × 11 mm. A great pod system kit with small size. Judge from the battery mod, you can just regard it as a lite version of Voopoo Drag 2/Mini Platinum kit which both made of zinc alloy and aluminum alloy material with resin panels decorations. In vape market today, It's a common choice for most manufacture to choose metal material married with resin material to produce the battery mod, No matter in pod kit or box mod kit. And vape lovers tend to accept this design. All we can see from the picture is the whole battery design inherits from the Voopoo Drag box mod totally. Well, I don't know how to comment on it but I have to admit customers will accept it.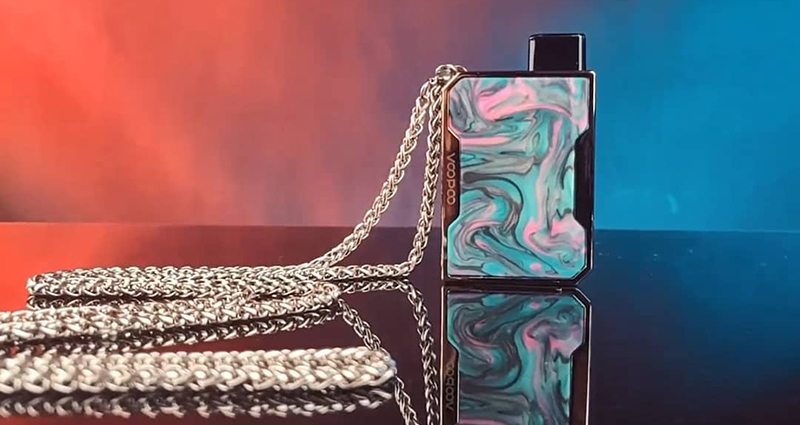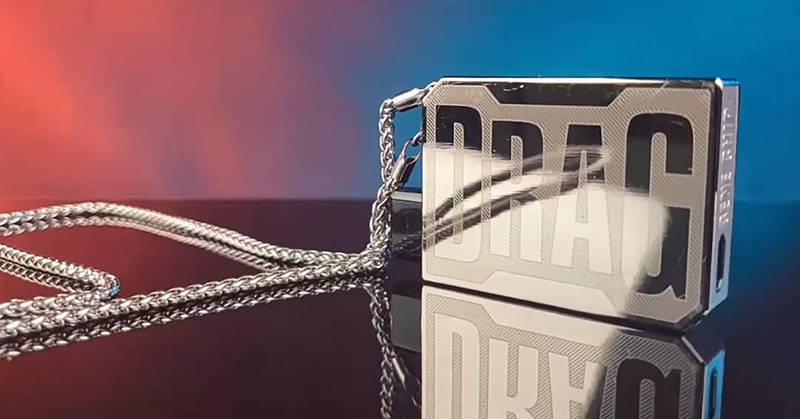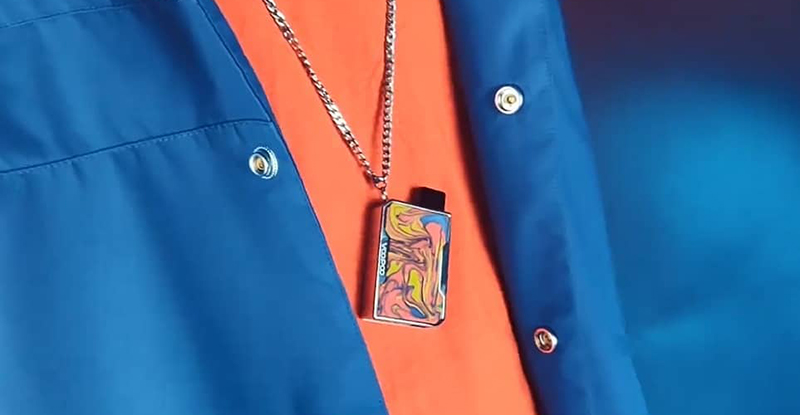 On the other hand, Different from the traditional lanyard which included with the device together. Voopoo help us to select a metal necklace to use. And that's a great decide Voopoo made. The whole kit is made of metal material except for the pod cartridge so the metal lanyard is the most suitable for Voopoo Drag Nano kit. After all, traditional lanyard will break the whole coordination.
Pod Design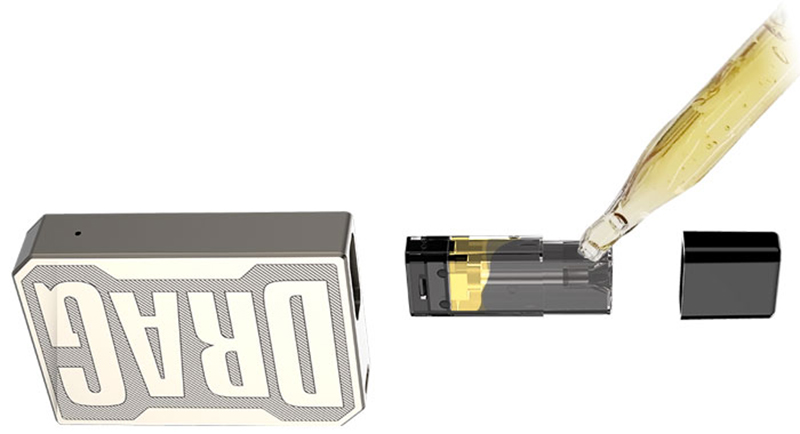 The pod cartridge comes with 1.0ml capacity with brand-new 1.8ohm coil. With built-in 750mAh battery and that's enough for you all day vaping. But the charging standard is just 5V/0.5A and that means there's no fast charging tech applied in this pod kit. A little disappointed here. But there's something interesting here for us to check - Patented refill design in the pod which the indicators will remind you this kit is available to use after 5 minutes when you fill this cartridge up. Well it's more like to remind vapers who first use in this pod cartridge and I don't think it's a pre-heating function. After all, it's pointless to apply in a vape pod kit.
Something Interesting
It's not strange to see manufacturers equips chip in pod kit to provide more safety protections, so we get a new design GENE.POD chip in this Voopoo Drag Nano kit. And some new functions we have now. The intelligent cold boot mode functions which features balanced the output power fast and accurately to offer fully atomizing vaping clouds. In my view, It may be helpful to extend the using time. For now, you can find this kit in our website Click here to see: https://www.ave40.com/voopoo-drag-nano-pod-starter-kit.html
Thanks for Reading!