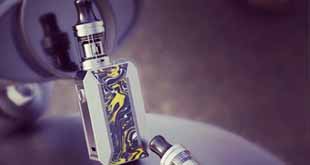 Recently Voopoo keeps releasing new products one by one which absolutely good news for those voopoo fans and vapers. Given that great success Voopoo Drag series has made, so we can see more and more new devices from Voopoo which all with Drag trademark on. Personally I think Voopoo is trying to expand their influence in vape market with their representative Drag series and all the feedback from the social medium or vape stores proves that Voopoo has made it. Well let's get into our today's topic - the review of Voopoo Drag Baby Kit.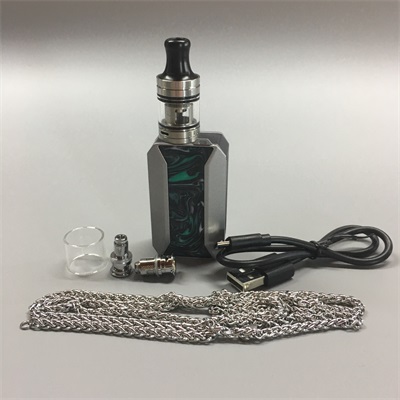 Parameters:
Mod Size: 58.5 * 35 * 21.5mm (±0.5mm)
Mod Material: Aluminum Alloy & Stainless Steel
Battery: 1500mAh (Built-in)
Power Range: 5-25W
Resistance Range: 0.5-3.0ohm
Charge Voltage: 5V/1A
Tank Size: 18.5 * 43mm
E-juice Capacity: 1.8ml
Coil Type: PnP-M2 0.6ohm Coil, PnP-C1 1.2ohm Coil
Package Included:
VOOPOO Drag Baby Mod
VOOPOO Drag Baby Tank
PnP-M2 (0.6ohm)
PnP-C1 (1.2ohm)
Glass Tube (1.8ml)
Chain Necklace
USB Cable
User Manual
GENE Chip Card
Warranty Card
Features Of Battery Mod

The whole battery mod is made of aluminum alloy and stainless steel material which comes with superior lightweight feature. But when you hold it in hand, the sense of metal is not that strong while the feedback gives you a feeling of plastic. I have to say lightweight is a brilliant feature of a pod system kit while sometimes it will make us misunderstand the truth. On the other hand, the whole appearance design still inherits from the Voopoo drag mod which comes with resin decoration and big drag logo on. And the drag logo now becomes a most influential logo in vape market which you can not only see it on voopoo box mods, but also on the voopoo drag baby kit and another pod kit - voopoo drag nano kit. And the whole mod body comes with really concise design. Fire button, indicator and USB charging port. Well you can just use this button to power on/off this device and there's no voltage adjustment function available to use. But Voopoo offers us something awesome - cold boot mode which intelligently adjusted by the GENE.Trio chip inside to balance the output power. Because there's no voltage or wattage adjustment functions available so we can't setup the matchable and suitable wattage we want to use on the specific coil we installed. Well with this cold boot mode we can achieve that. The GENE.Trio chip intelligently balances output depends on the coil while with the cold boot mode you can enjoy the same vaping experience whichever coil you installed.
Features Of Tank

Actually the biggest feature of the drag baby tank is the PnP coil installation which is the same to the Voopoo MAAT Tank. But I don't understand why Voopoo applied the screw structure top cap on this pod system kit tank. Consider of the prevention of leakage problem is too complicated to handle with but i still want to use the traditional pull-and-fill way to refill the juice. As we all known clearly the leakage problem is unavoidable so I'd like to see more efficient and convenient way to refill the liquid. 510 drip tip with ergonomic design fits the lips of most customers. And slim drip tip appearance also prevent the condensation come back to mouth when vape to some extent.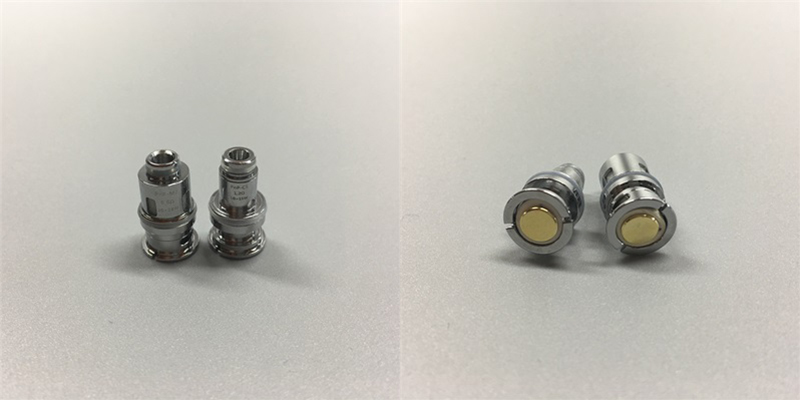 Actually this is the second time that Voopoo applied the new coil structure to their new products. The first one is Voopoo MAAT Tank. Honestly the first time I saw this tank structure is the Smok TF2019 Tank which comes with plug coil installation. Personally I'd like to see the new changes in vape market, Of course this coil structure is my type by the way. As for the two coils included in the package, one is 0.6ohm mesh coil and another one is 1.2ohm ceramic coil.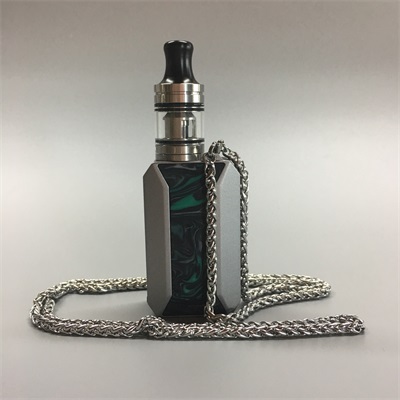 And there's a necklace included in the package as well. I've already get one voopoo drag nano kit and I think it's suitable to put it on as a necklace. But i don't think the voopoo drag baby kit is suitable as well cause it comes with bigger size and thicker side. Well It's a way too weird to put it on as a decoration. For now, you can check this voopoo drag baby in our store. Click here to find: https://www.ave40.com/voopoo-drag-baby-kit-1500mah.html
Thanks for Reading!