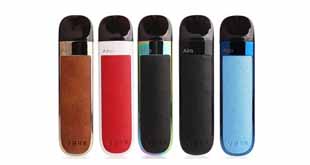 Talking about Shanlaan brand, we always have so many words. As a special and unique brand in vape market, Shanlaan has not launched too many products since it's built. Shanlaan Laan Pod Kit and Shanlaan Laan Lite Pod Kit. That's all devices that Shanlaan released. Although there're just two devices, Shanlaan still has impressed the vapers a lot with its exquisite design and expensive price. Well the success what Shanlaan made is irreproducible without any doubt. But the same type devices are reproducible in some way. That's what we talk about today - VEIIK Airo Pod Kit.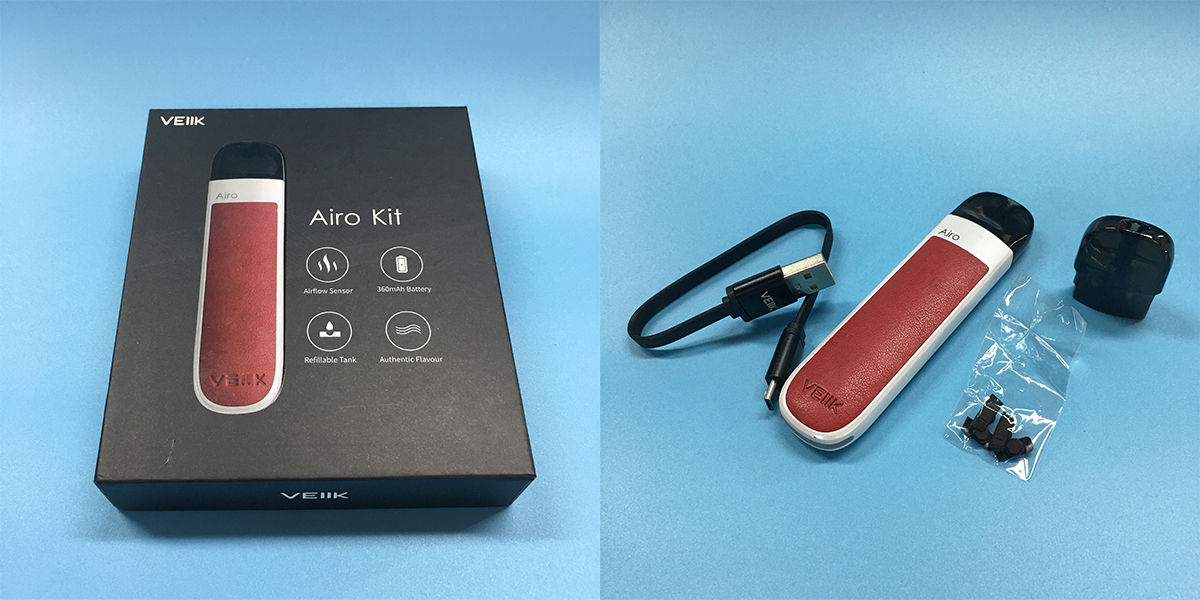 Parameters:
Size: 100.5 * 25.5 * 12.5 mm
Capacity: 2ml
Coil Resistance: 1.2ohm
Battery Capacity: 360mAh
Output Range: 10-15W
Chargin Current: 1A
Material: Zinc Alloy & PCTG
Package Included:
VEIIK Battery
2ml Pod
USB Cable
User Manual
The Battery Design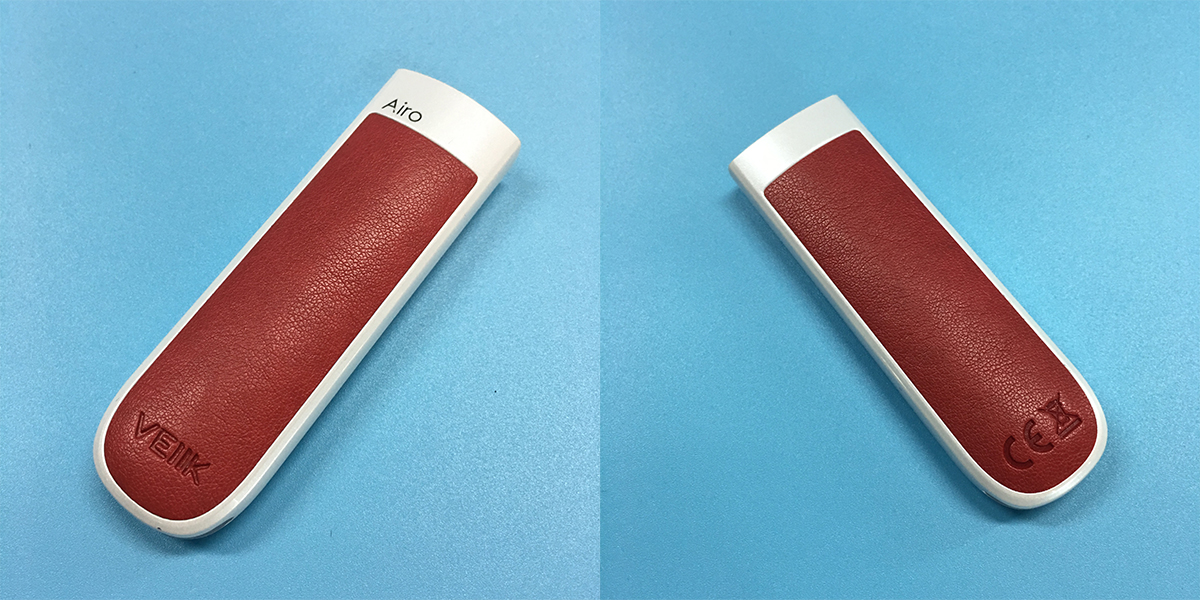 Actually there's no need for me to say. When you take a glance at this VEIIK Airo Pod Kit, You'll get that why I put down the title of this article like 'Shanlaan's Spiritual Successor'. The whole battery design is just inherited from Shanlaan Laan Lite Kit. Or inspired. The metal middle frame with leather-like decoration panels. Of course, you don't have to expect it'll be 100% exactly the same as Shanlaan's device coz I still remember how people overreacted when Smok Trinity Alpha Pod Kit has been released. The middle frame is made from zinc alloy material which puzzled me for a while cause the battery weight won't make you believe that zinc alloy will be heavy like this. On the other hand, you can think it in this way that VEIIK manufacturer is not stingy with the material using. The whole battery gives you a feeling of solid when you hold it in hand. As for the leather panels, I get the message that it's PU sticker. Yep, man made material. Though it's not real leather material, It still offers great touching feel and hold feeling. And you don't have to worry about the sticker will peel off because it's not real leather. The battery capacity is 360mAh, just the standard specification. Surprisingly, you can enjoy fast charging tech in this VEIIK Airo Pod Kit. Although fast charging technology is already mature in daily application. It's still hard to find it widely used in vape devices. The reason is unknown, but I still advise the vape manufactures to vigorously promote this practical tech.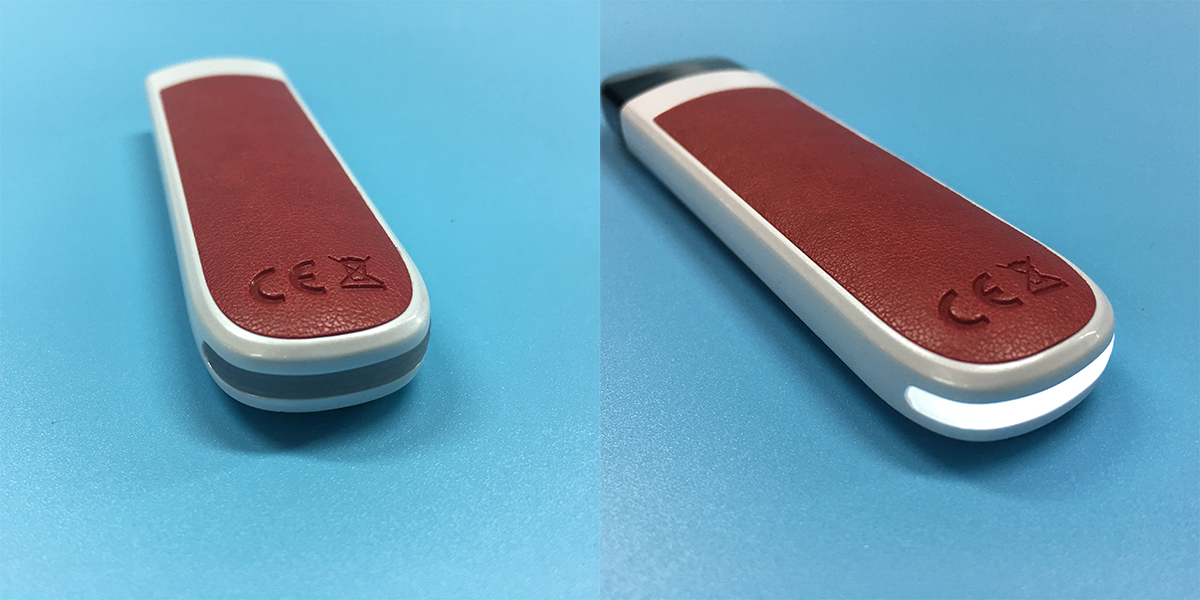 The LED indicator is located on the bottom of the battery which covered with a transparent rubber strip and comes with an arched appearance design. When you install the pod cartridge, It'll light on continuously for one second. And when you charge the battery, The indicator will flash slowly.
The Pod Design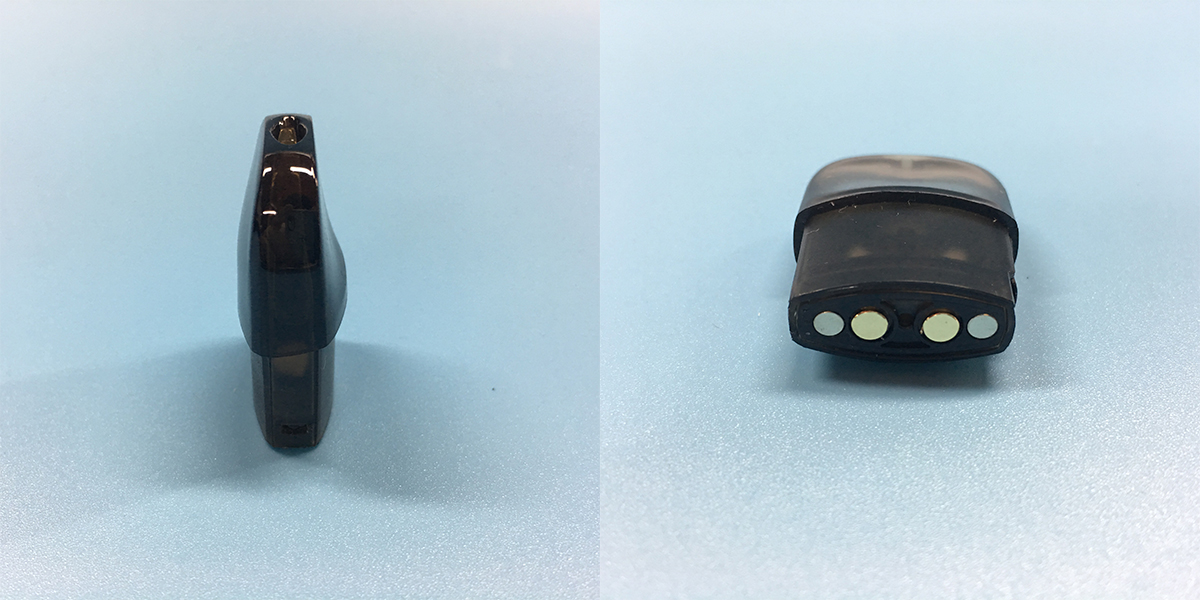 The pod cartridge is made of PCTG material which is also the traditional material selection. Durability and stability are the reason why it's widely used in vape industry. What's more, it's also easily to be shaped so you can see various appearance pod cartridges. As for the pod in this VEIIK Airo Pod Kit, you can see it comes with a unique shape which concave on one side and convex on the other side. That's the ergonomic design that fit the lip type of most vapers. On the bottom of the pod, you can see the magnetic contacts, copper contact and the middle airhole. Inner airflow design is the simplest way to handle with airflow. Manufacturers don't need to figure out another way to deal with the flowing air cause the holes on the surface of the battery like USB charging port is the best way to transport airflow. The advantage of inner airflow design is obvious to see. Smooth and straight. And the airflow comes from the bottom of the pod then hits the cotton coil or ceramic coil to atomize the e-liquid more evenly. Though there's not too much special changes in the pod cartridge of VEIIK Airo Pod Kit, but it's effective and efficient.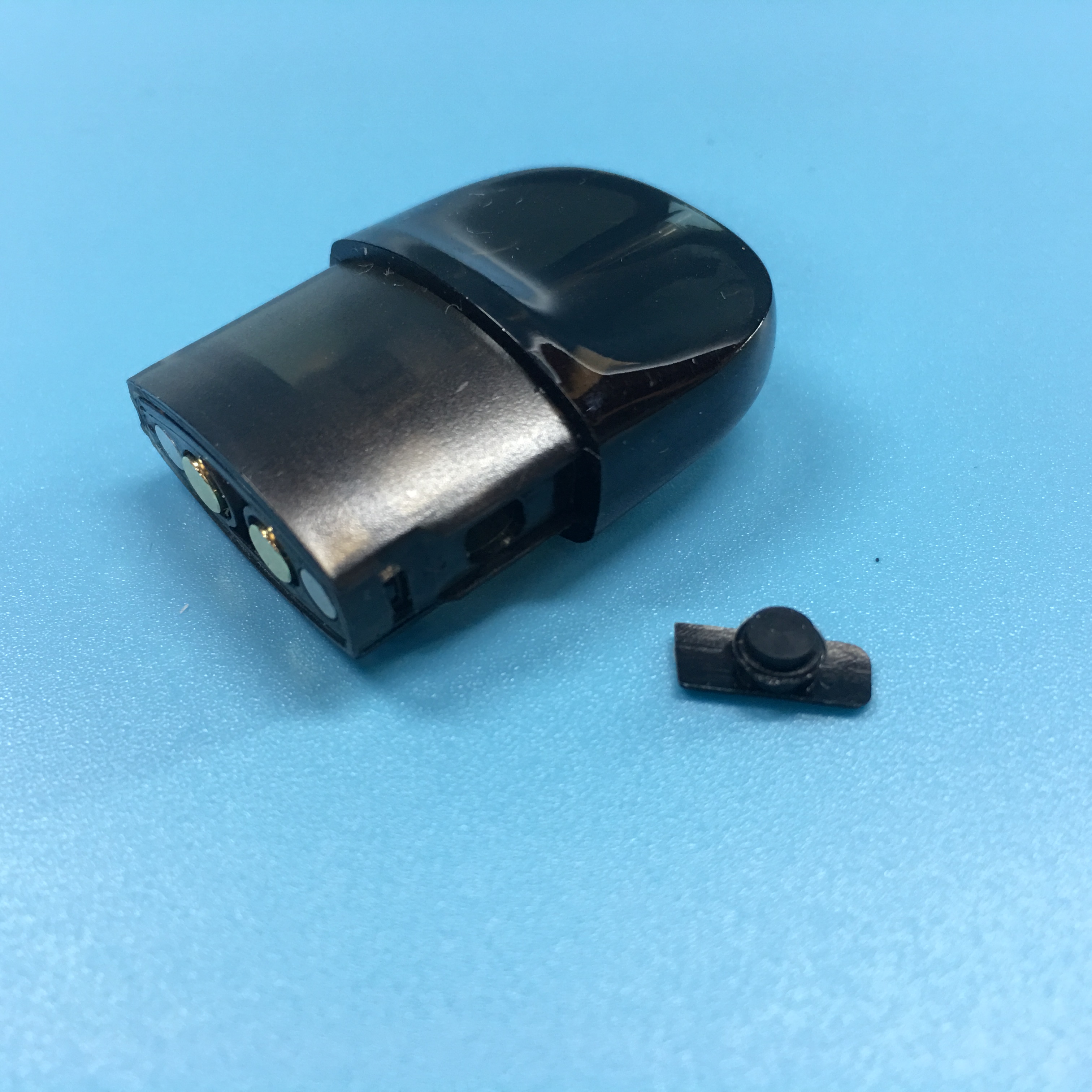 Cotton coil is the common equipment in pod system kit. Although ceramic coil could provide much purer flavor, well it also will increase the produce cost. On the other side, ceramic coil gets a much longer life span than cotton coil due to its special structure. As vape fans, we all know it's necessary to change the cotton regularly to pursue the best flavor. Even though we can not replace the cotton inside of the pod but fortunately we get two pod cartridges in this package. What's more, the individual pod cartridges are not expensive to order.
The Verdict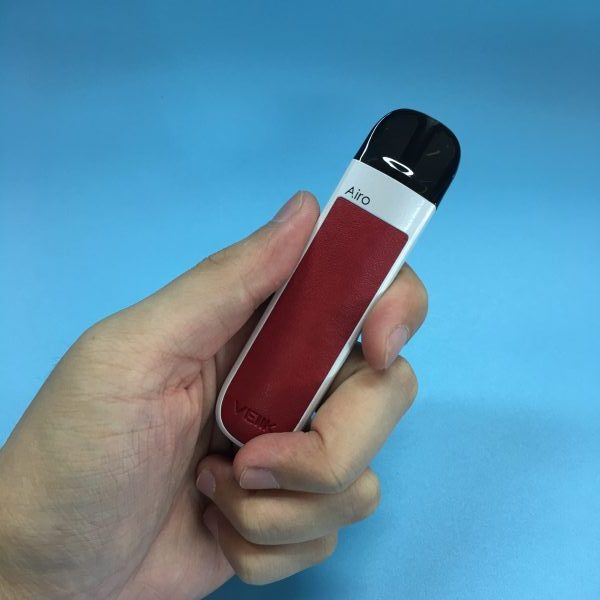 Anyway, though it's way too similar to Shanlaan device but I still like to recommend you guys to try it out before make comments. I remember I have talked about smok trinity alpha kit above. Frankly, smok trinity alpha kit is absolutely a copying device for Lost Vape Orion but that still doesn't stop Smok from receiving its success. Customers are always picky about what they see or hear. That's the normal social phenomenon and sometimes it's the right reactions. But the most important we can not forget is experience comes from practice. If you have tried something already, you'll have the right to comment based on what you feel. Honestly there're no differences between this VEIIK Airo Pod Kit and the others, well that also tell you guys this device is not bad in some way. Now you can find it in our store. Click here to see: https://www.ave40.com/veiik-airo-pod-starter-kit-360mah.html
Thanks for Reading!