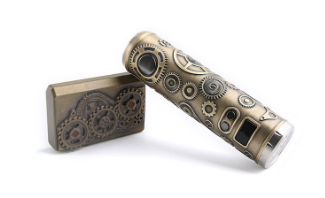 Recently Teslacigs just released a new device from the Punk Family --- Teslacigs Punk 86W Mod. It's been a while since last one punk mod was released.Honestly speaking,Teslacig became famous and welcome since they had launched the first Punk mod which special steam punk style caught people's eyes,of course it also gets a bit lot of appreciation of their fans. But how about this new punk mod exactly?Will it be the next fashionable punk? Let's see it now.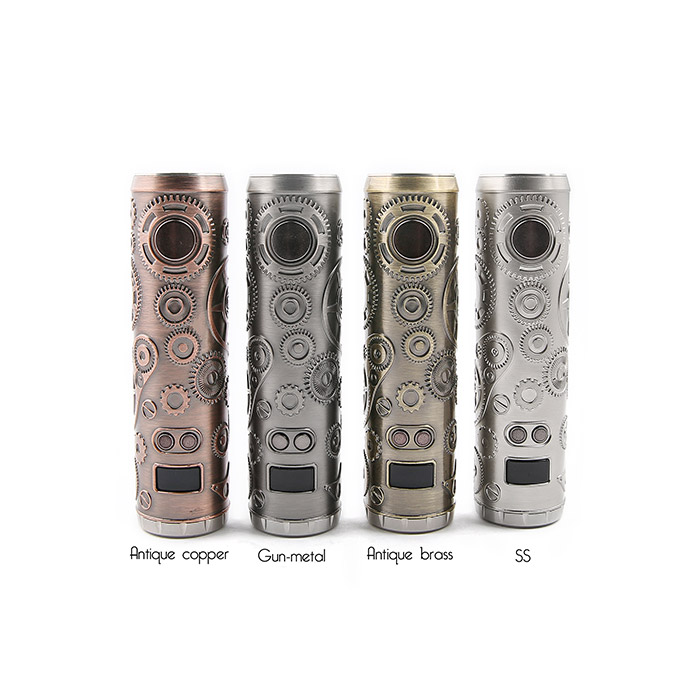 Parameters:
Dimension: 28x104mm
Material: Brass+SS
Cell Type: One hi-rate 18650 cell(discharge current should be above 40A)
Output Mode: P(Power) / B(By Pass) mode
Output Wattage: 7-86W(in 0.5W increments)
Max Output Voltage: 8.5V
Max Output Current: 30A
USB: 5V/1.0A
OLED Screen: 0.49"
Resistance Range: 0.1-3.0ohm
Protections: Long Vaping Protections/Low-Voltage Protection/Atomizer Short Protection/Reverse Connection Protection/Hi Resistance Protection
Package Inlcuded:
1 x Teslacigs Punk 86W Mod (Battery not included)
1 x User Manual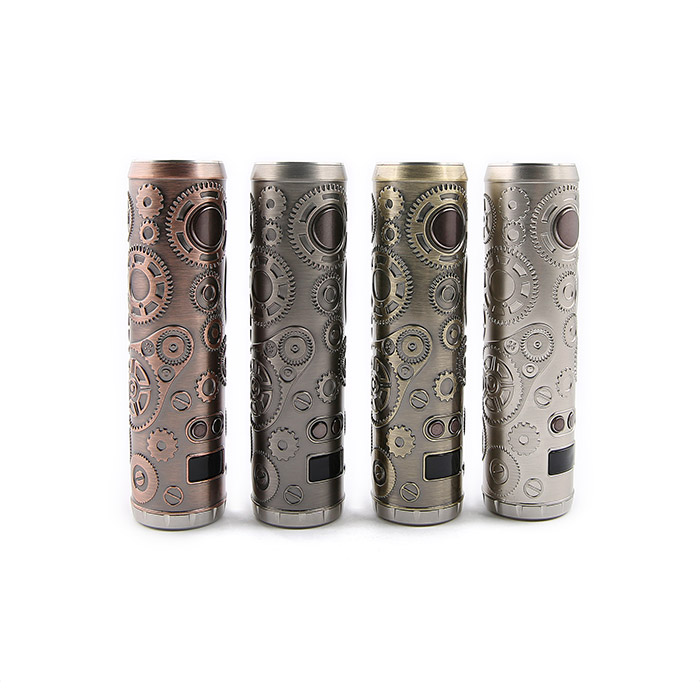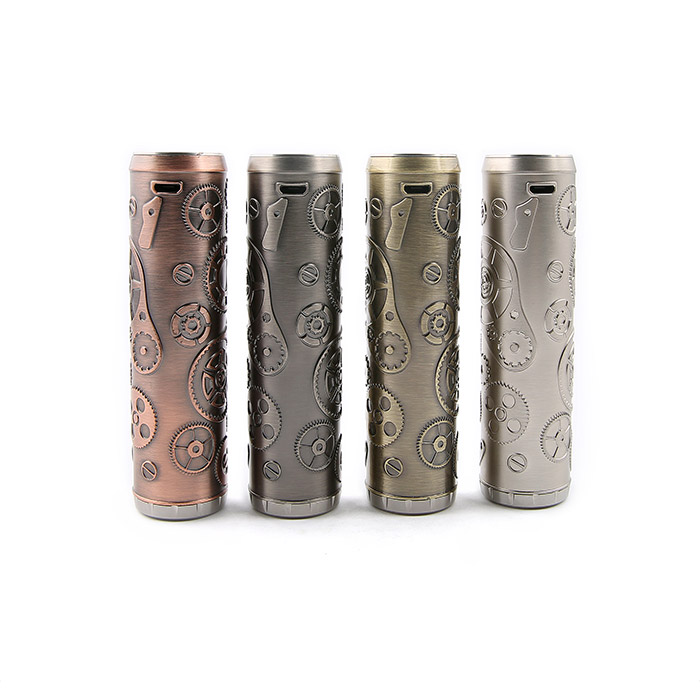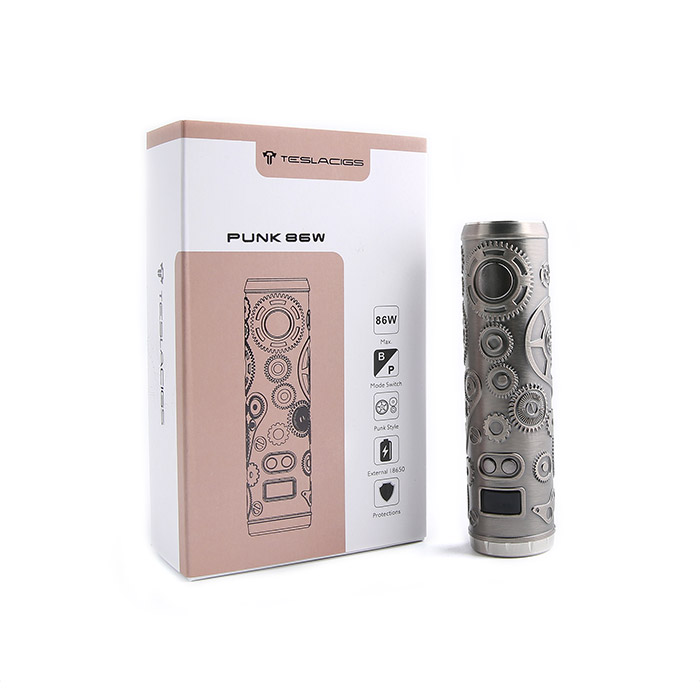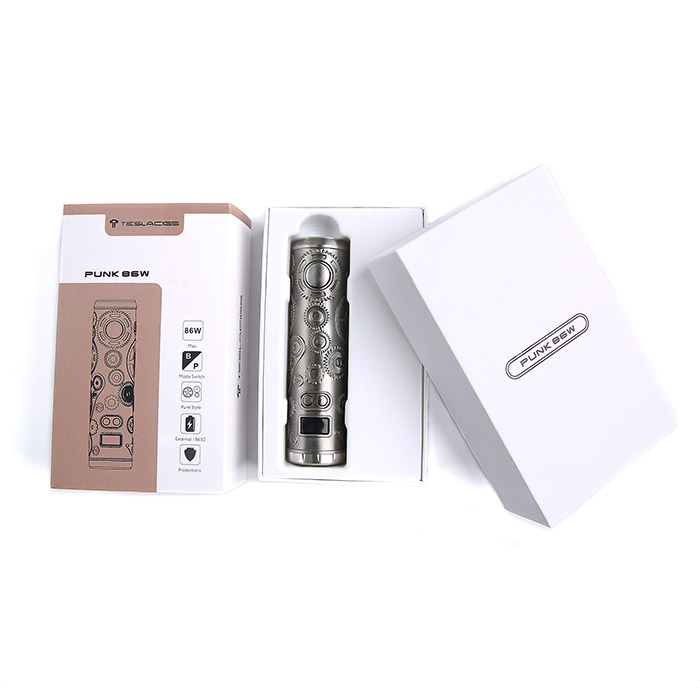 Now it's available at our web store, Click here to find it:Teslacigs Punk 86w Mod In Ave40