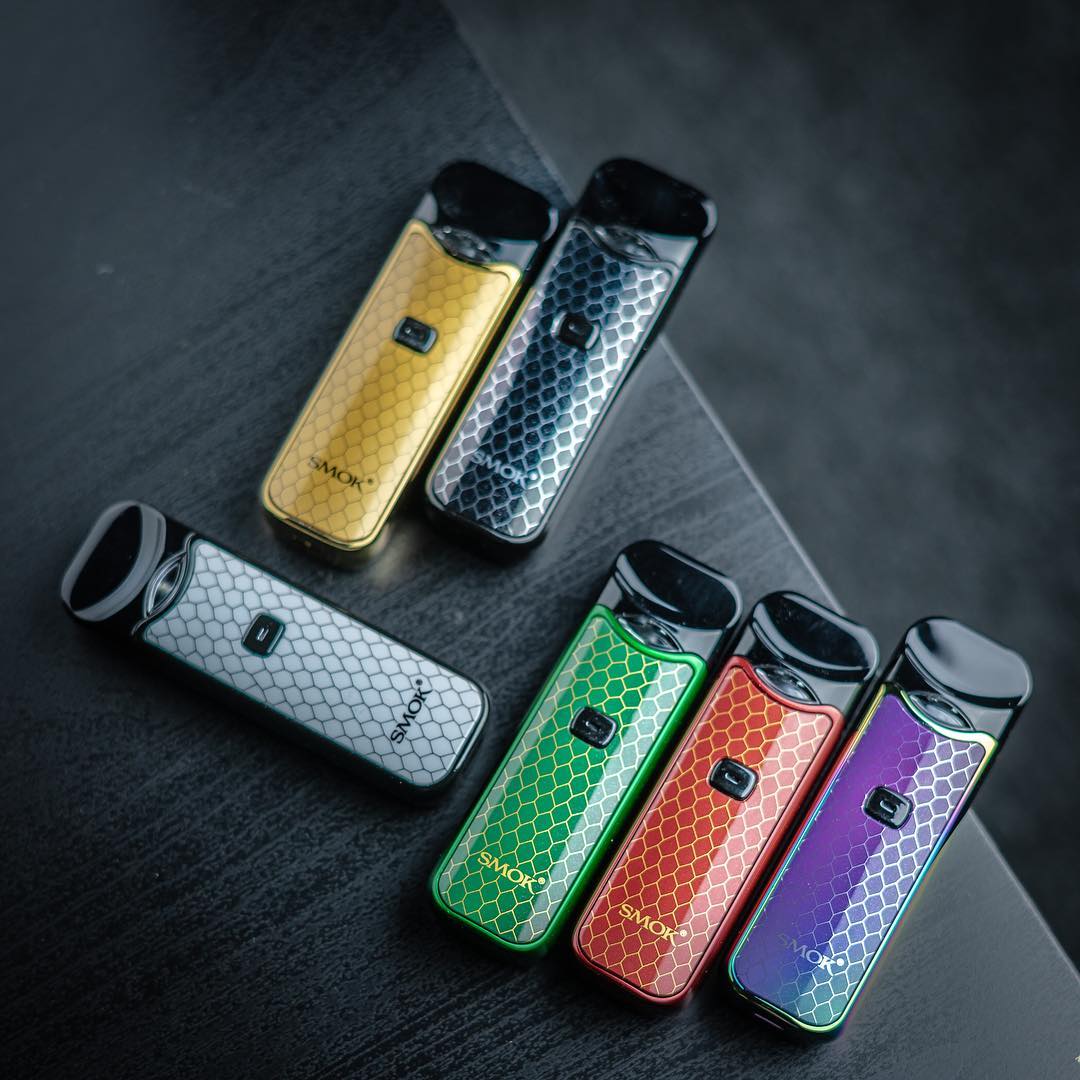 What's our standard when we choose a pod system kit? Well compact size with great appearance design? The flavor or the clouds? Referring to pod system, there's so many choices in the market for us to pick, today I will give a review of the new generation of novo pod system kit --- smok nord kit. Although the name is a bit little different, you will find some reflections from novo.
The package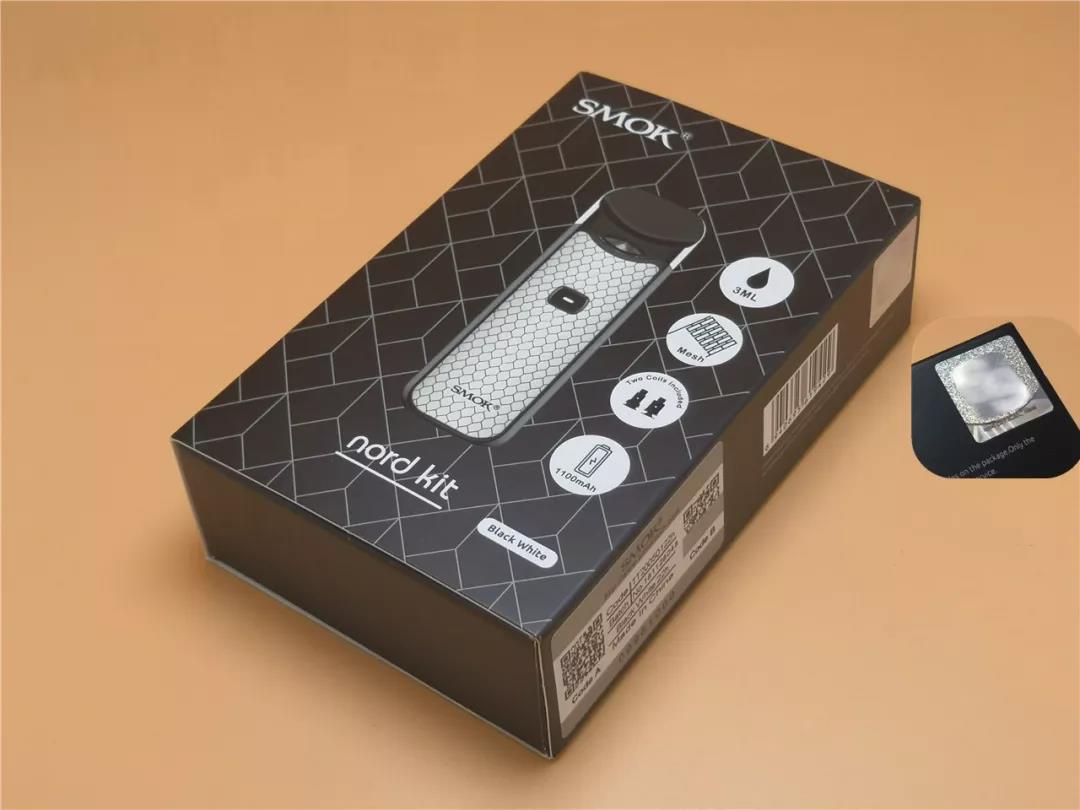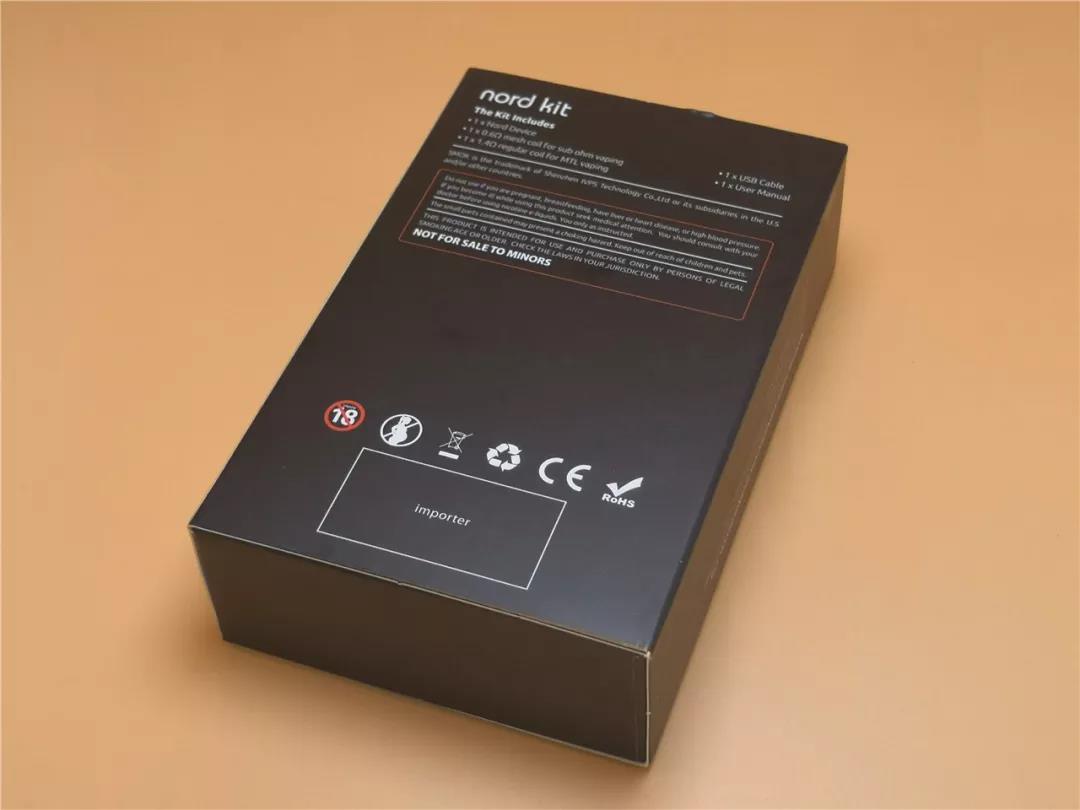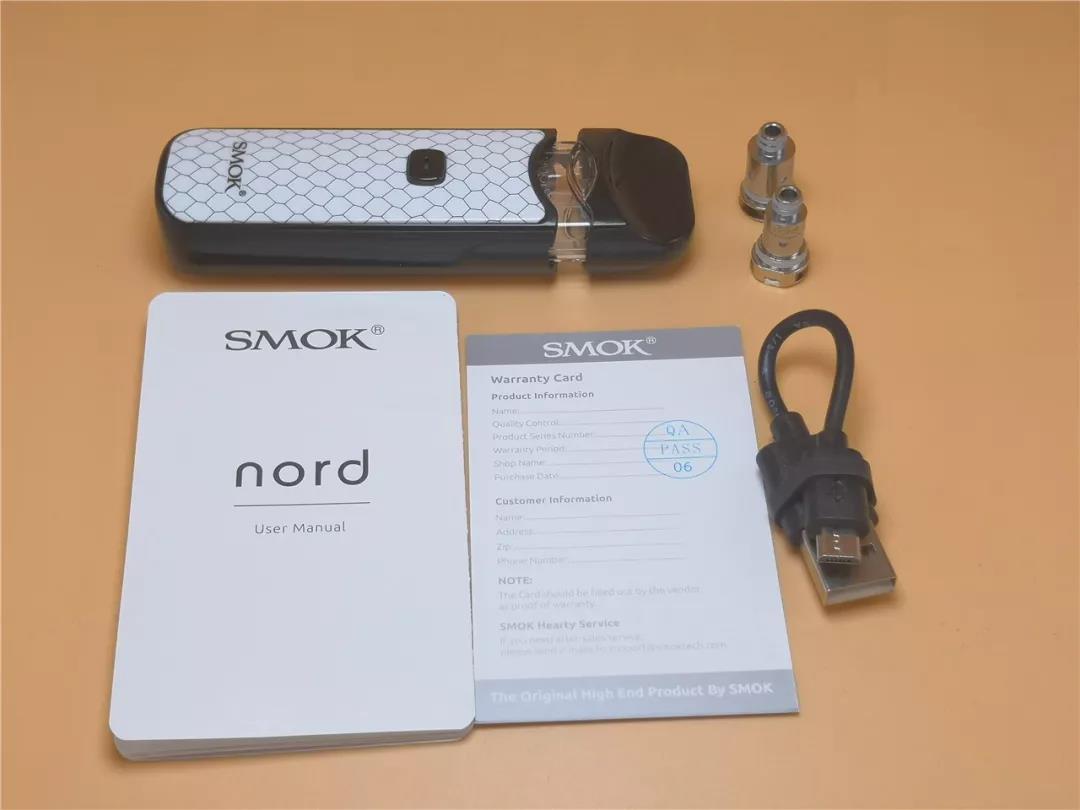 Package Included
1×Nord Mod (Built-in 1100mAh)
1×0.6ohm mesh coil for sub ohm vaping
1×1.4ohm regular coil for MTL vaping
1×USB Cable 1×User Manual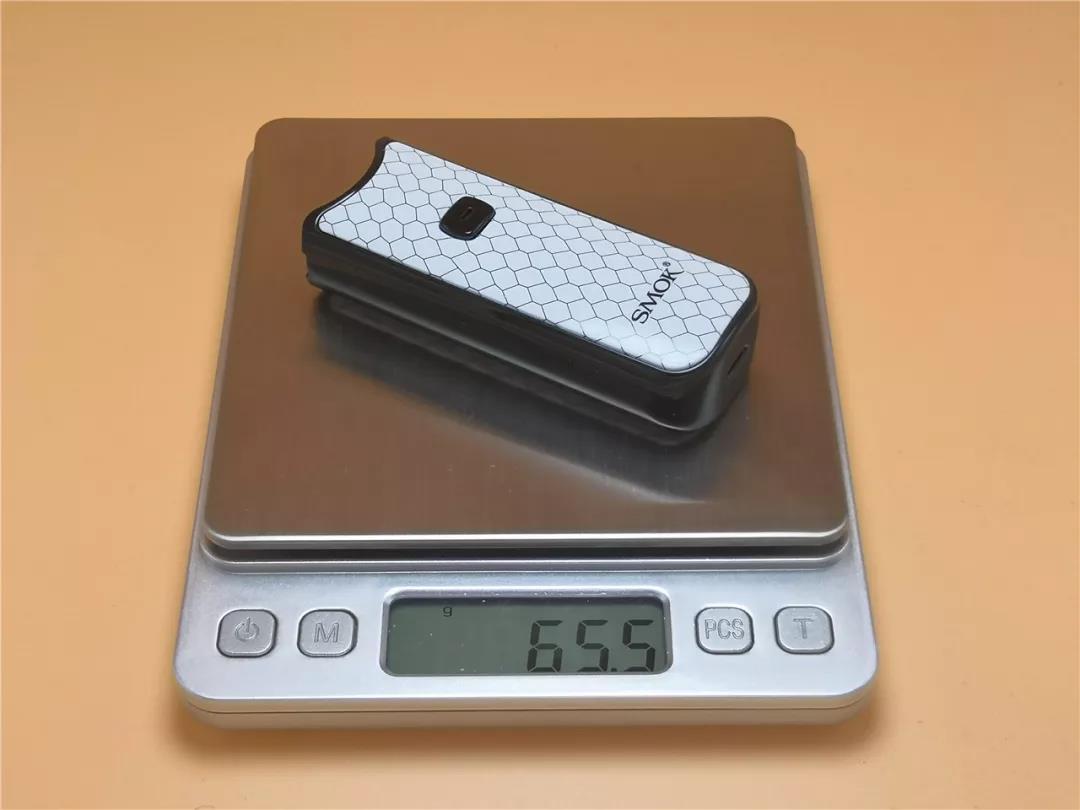 The new nord size is 73.6mm*30mm*18.5mm, with internal 1100mah battery, to make this pod system kit weight reach up to 65.5g. So it's obviously to see that nord is bigger and heavier than novo, But 65.5g weight is not a problem to carry with. On the other hand, with PC material and metal applied to make the whole kit rounded without any corners, that's really friendly to your hand.
The Kit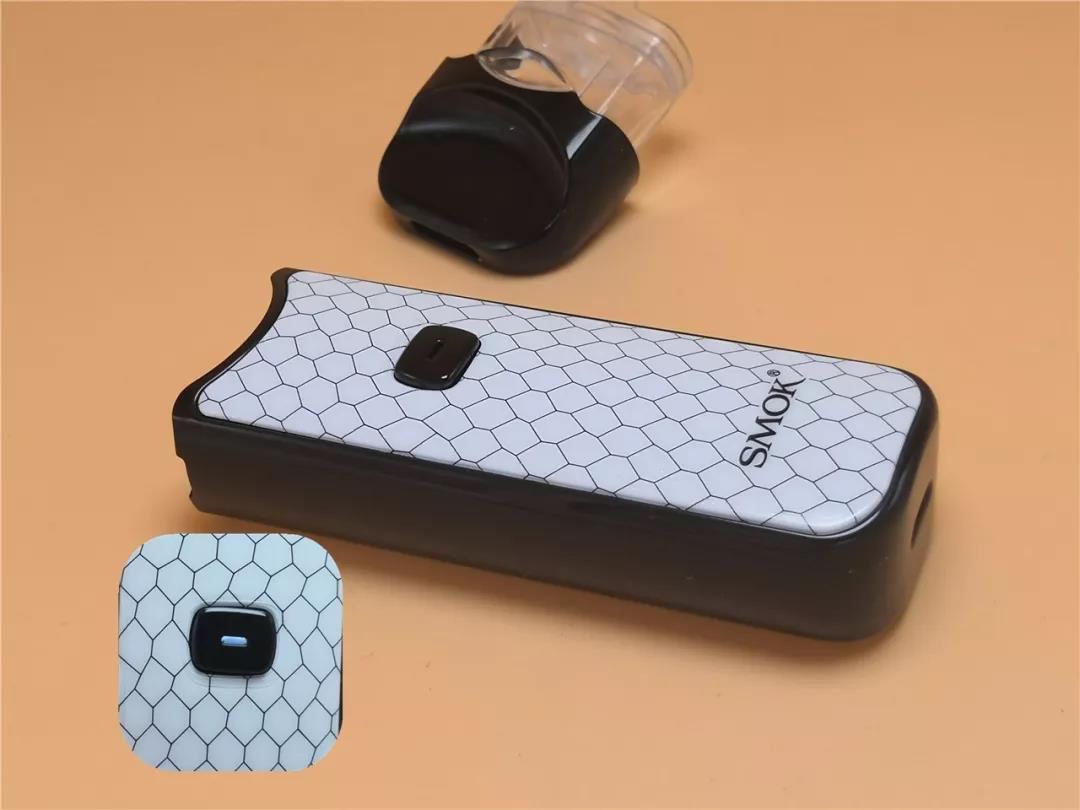 Compare to novo, there's a fire button on the nord battery mod, and the battery indicator hidden in the button to remind you the battery capacity with three clicks when it's on. But there's no voltage adjust function. The usb slot on the bottom, the charge standard is 5v 370 mA. There's no fast charge tech applied, so it'll takes you less than 2 hours to full charge this 100mah battery.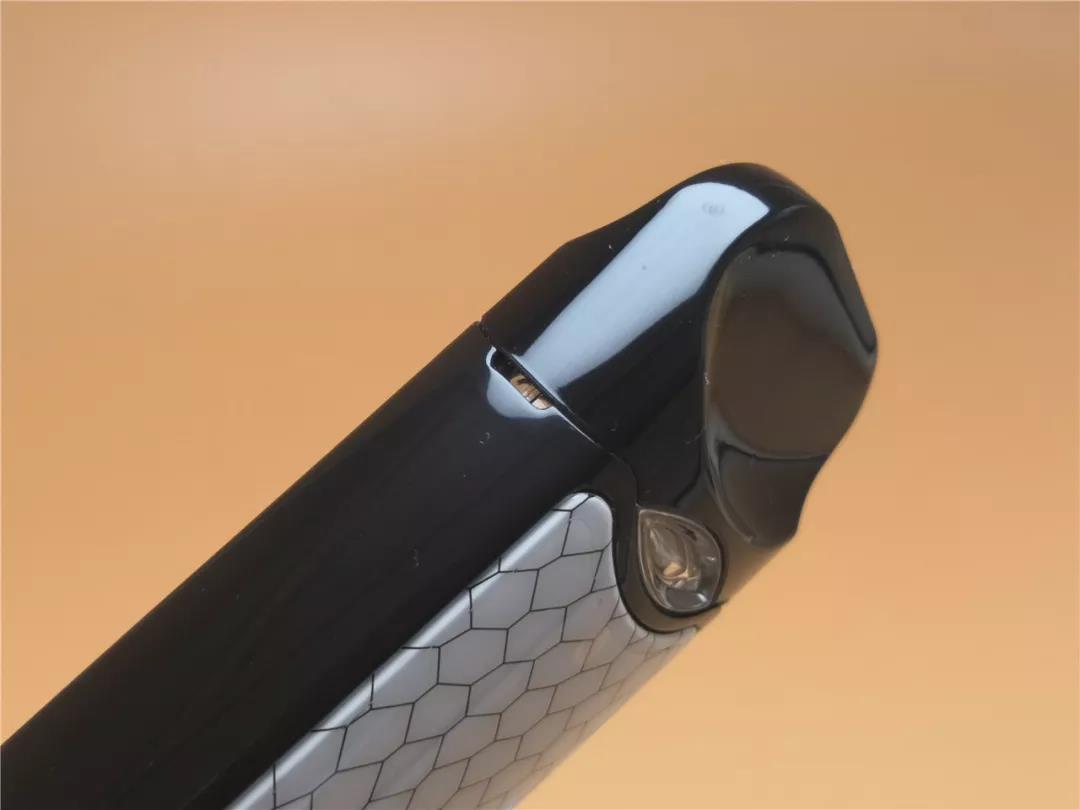 Look above, there's two airholes on the both side of the kit, with a short test on this kit, the airflow is really satisfying.
The pod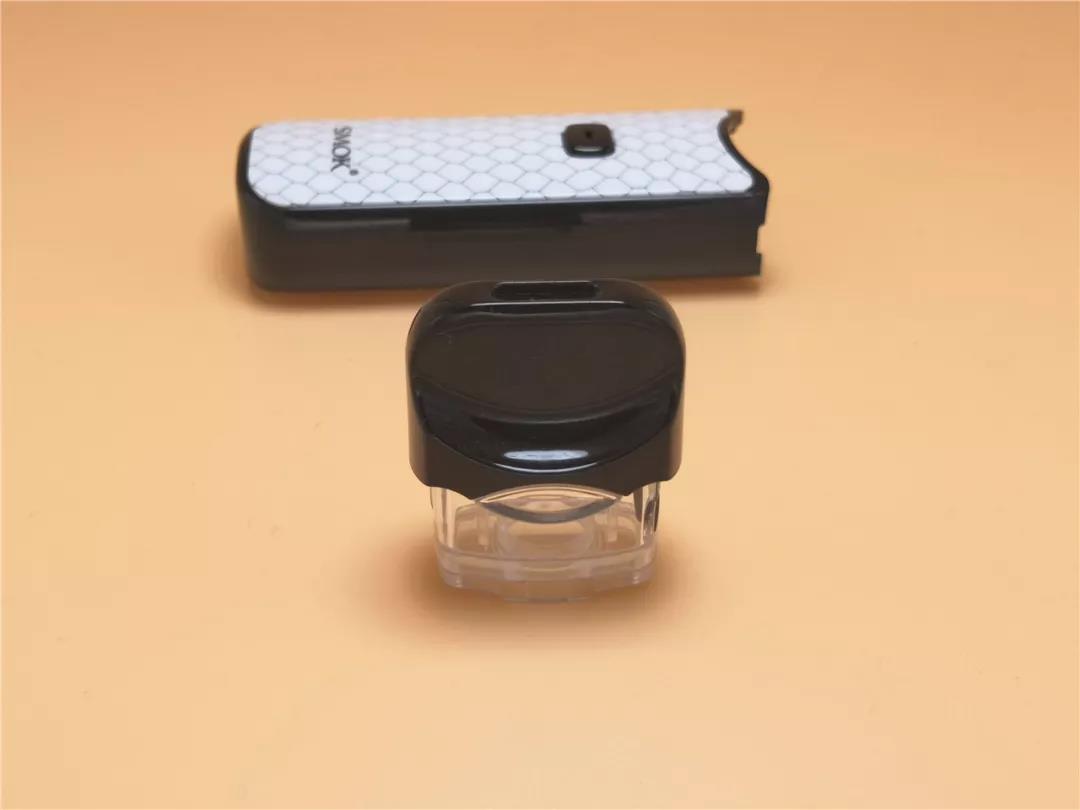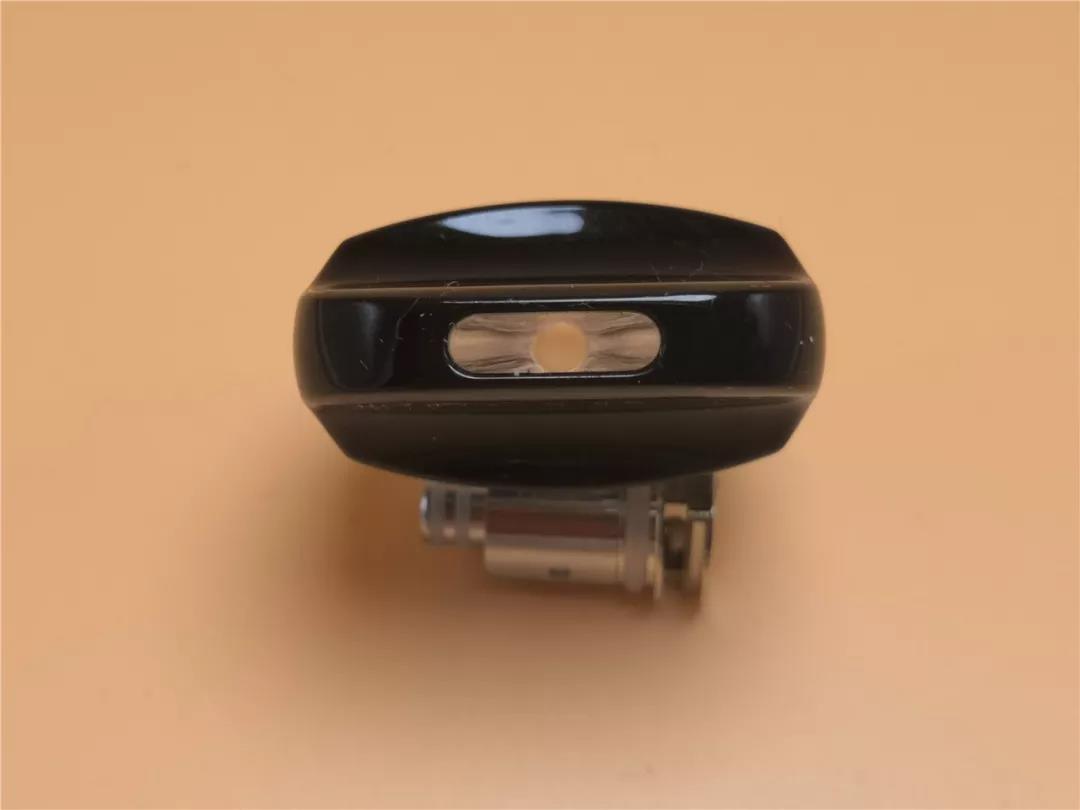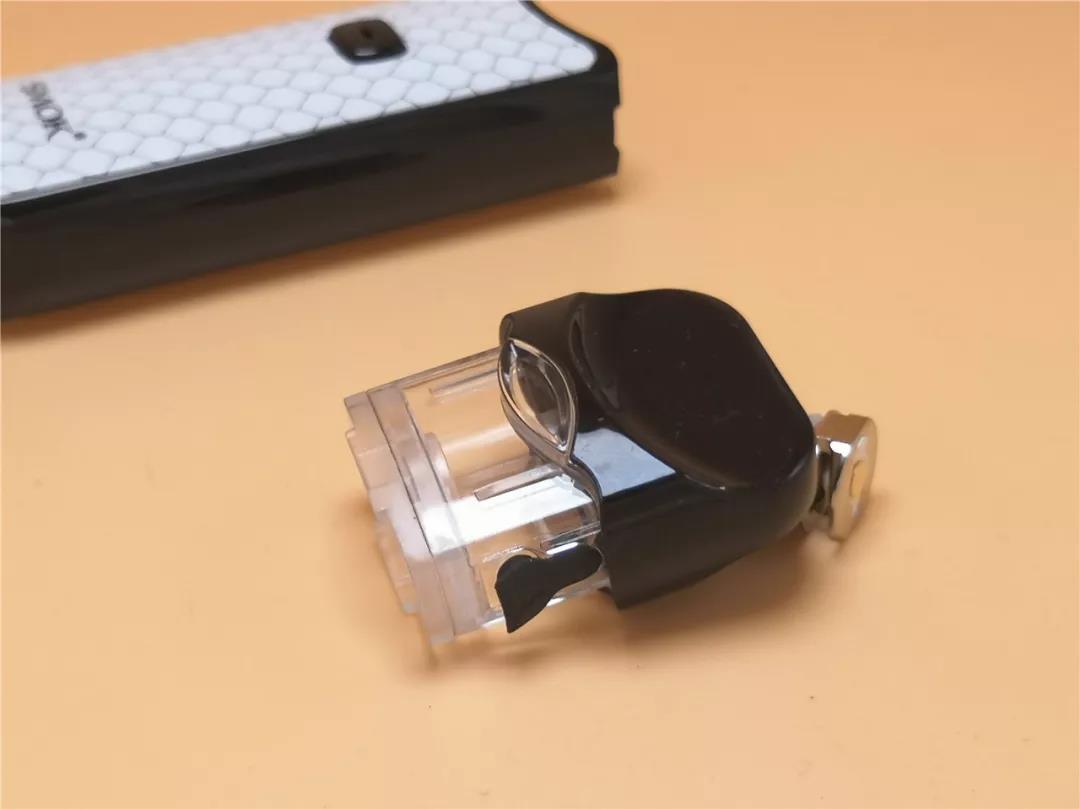 Talk about my first impression on this kit is big. Big pod and big mouthpiece. The juice capacity is 3ml, with 1100mah battery, you can spend your whole day with just one refilling. And the flat mouthpiece is really humanized, the tapered inside to prevent condensation entering mouth, great design.
The Coil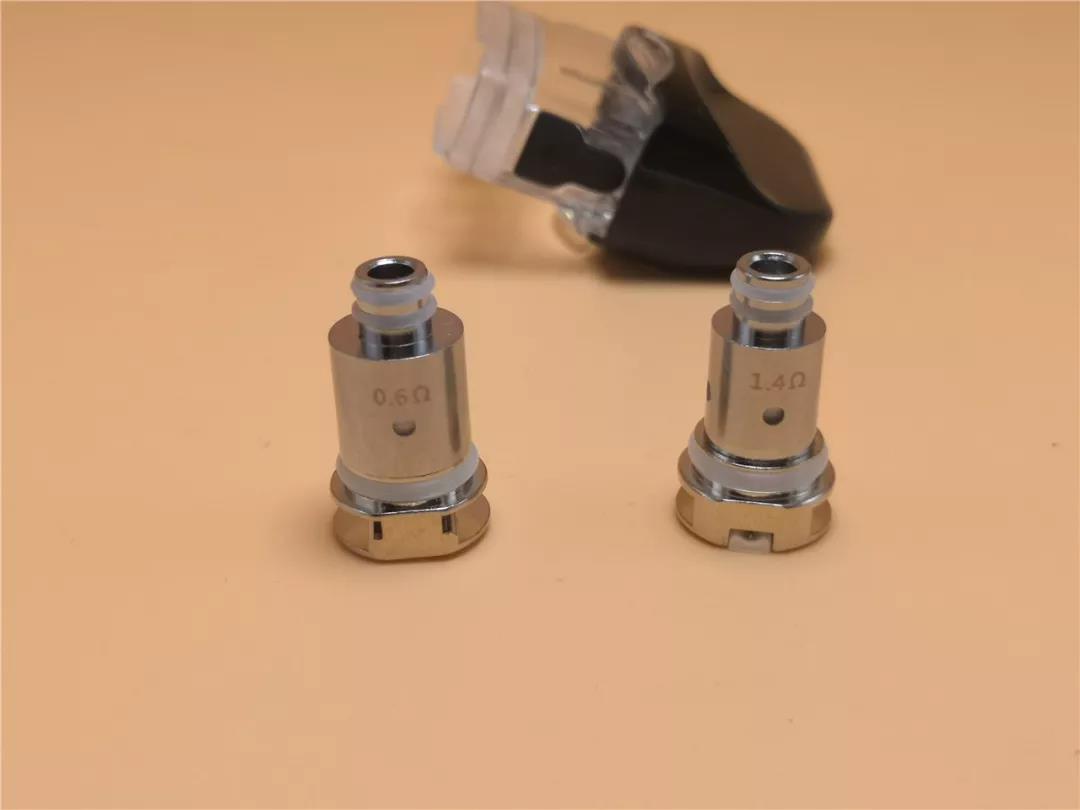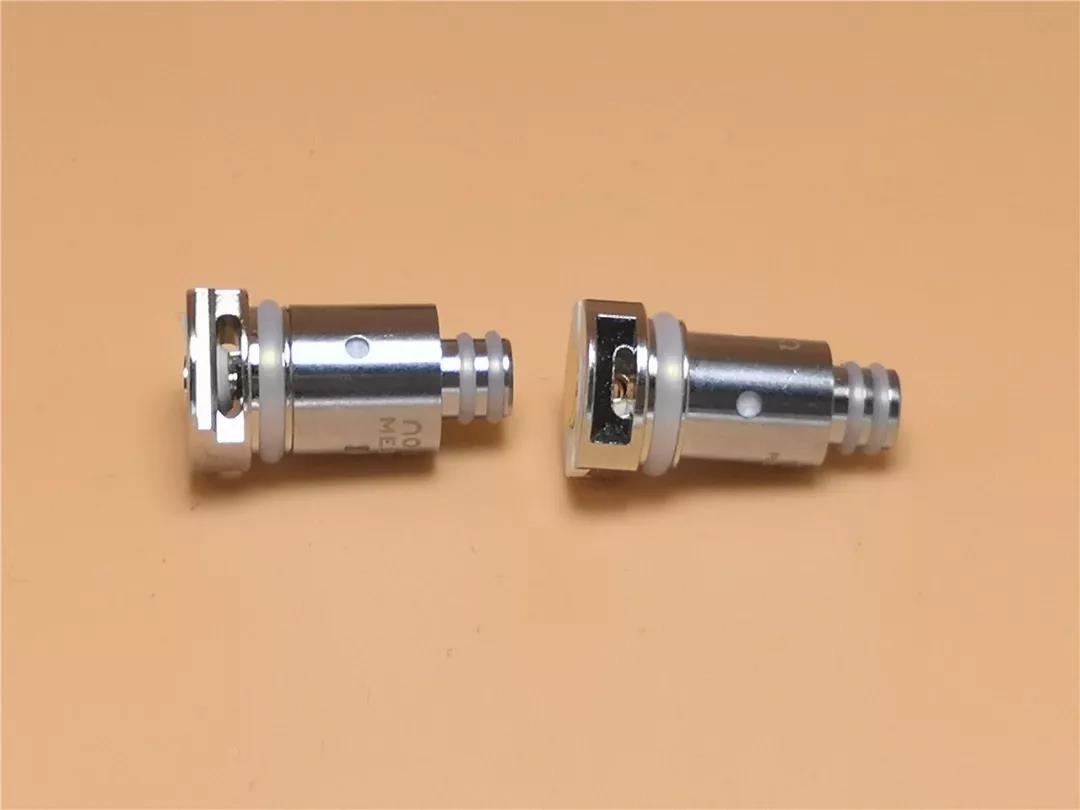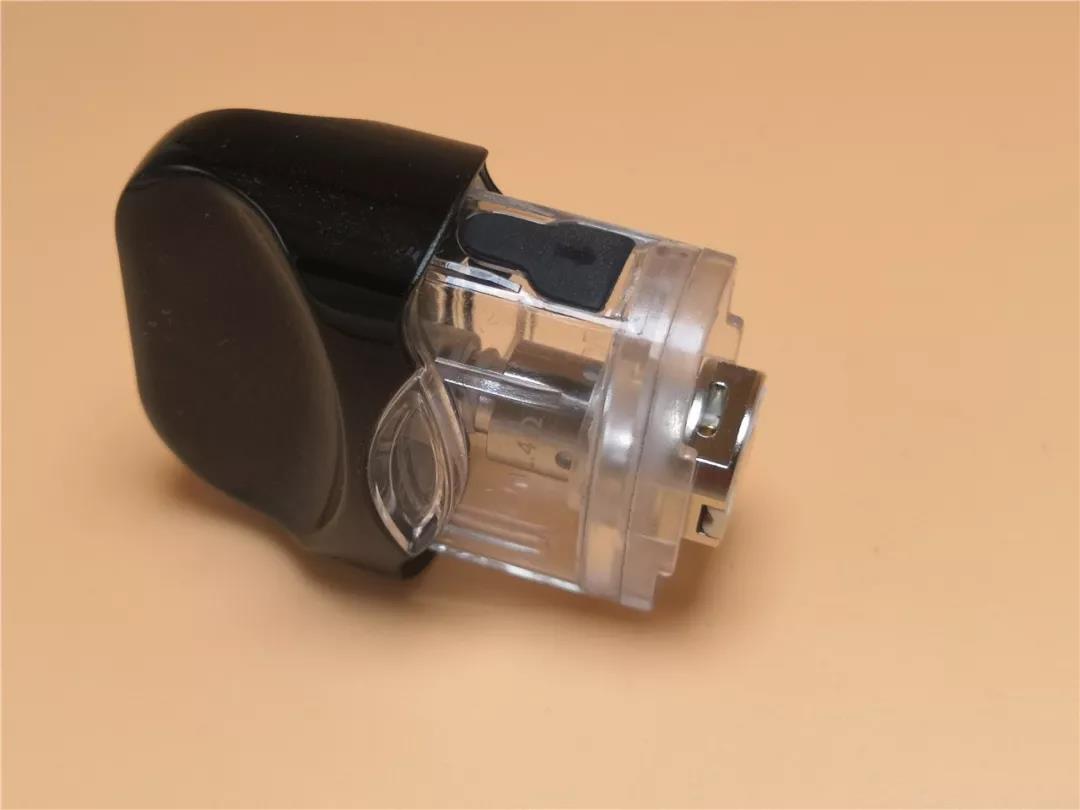 Compare to other pod system kit. there's two coils separately in the package for users to install it by themselves. One mesh coil 0.6 ohm and one regular coil 1.4 ohm, The 0.6 ohm coils designed for big clouds, well the 1.4 ohm is for MTL .So you can see the airholes on the bottom of the two coils are different too. One point you should attention is installing. There're three contacts on the pod slot of battery mod. So you need to make sure the coil and the contacts fit in the right way. Consider of the max output is 15w, so the experience when you install 1.4 coil is not good enough. But the throat hit is better. Well it's possible to refill nicotine juice, of course I give it a try. And not bad. Well back to the coils, there're few silicone rings on the coils to prevent leakage when you refill juice. After one day use, the leakage-proof is really satisfying. What's more, there's also 1.4 ohm ceramic coils sold, if you're flavor chaser, you can consider to get one.
Conclusion
Absolutely Smok bring us an awesome pod system kit this time, if you purchased novo kit before, you need to get one smok nord kit to find the improvement which can gives you better experience; If you are looking for one pod system now, this smok nord kit will be your one and only choice.
Thanks For Reading